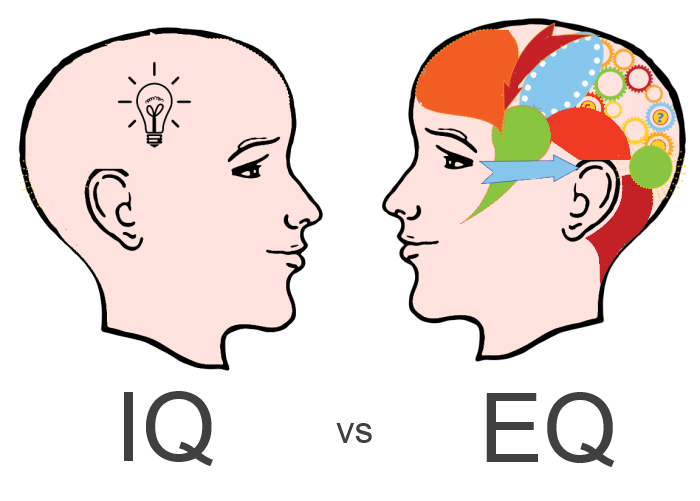 Control Your Emotions, Control Your Destiny
Today was a bit different than the other days. We talked about controlling your fear & greed while trading.
Having a small background in trading penny stocks, I've experienced this first hand. When you put your money into something and wake up the next day to have 50% more, you wonder why you didn't do it sooner. Also, you think you should never trade again
when you end up losing 50% of your account value, smh.
Being able to recognize your emotions, and stick with your plan of action is vital. In this way, your plan wins, not your hormones.

Emotional IQ (also known as EI or EQ)
Daniel Goleman, an expert on EI states that 67% of great leadership is EI, and it matters twice as much as IQ or Technical Expertice.
EI boils down to 3 traits
1 Emotional awareness
The ability to harness emotions and apply them to tasks like thinking and problem solving
2 The ability to manage emotions
Includes regulating your own emotions
3 Being able to influence another person's mental state
Cheering up or calming down other people. source

Having a good diet, sleep cycle (sleeping 6 hours, but the same hours consistently), and meditation (The Law of Attraction is key!) enhance your ability to have EI immensely. The reverse of this is... All I do is drink soda, mastrubate and watch Netflix, I can't figure out why I'm not able to be happy. Know yourself and be aware of your thoughts. Thoughts are things, things that make up who you are!

Only one more day!!
Day 13 of 14
If you're curious about the course here it is sixfigurecapital.com
Link to Day 1
Link to Day 2
Link to Day 3
Link to Day 4
Link to Day 5
Link to Day 6
Link to Day 7
Link to Day 8
Link to Day 9
Link to Day 10
Link to Day 11
Link to Day 12
Link to Day 13
Link to Day 14