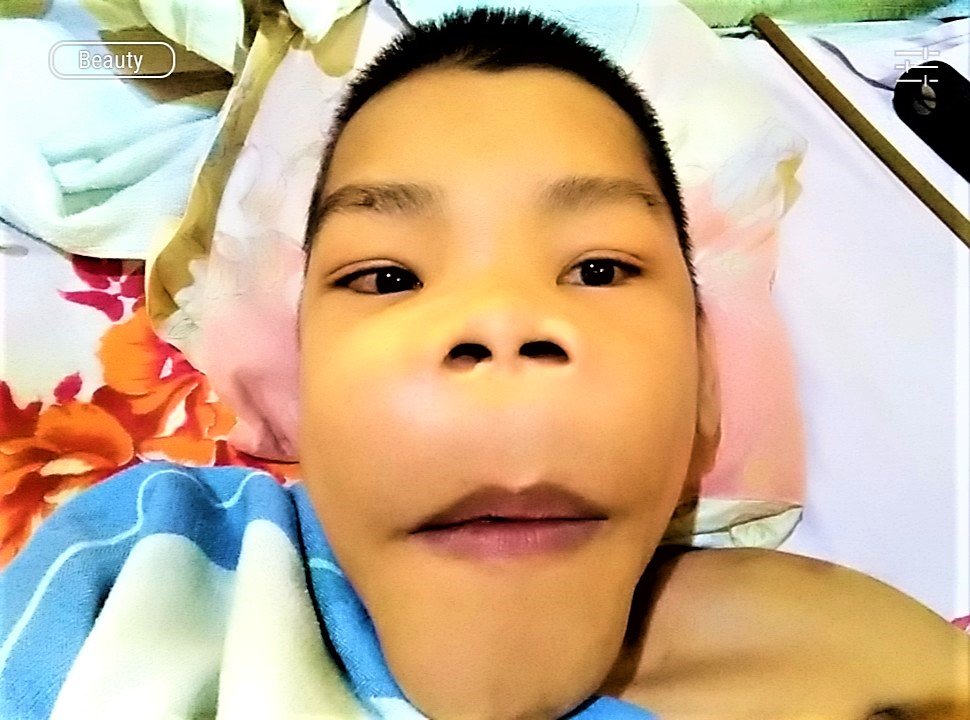 »»————-————-——-—- ༻✦༺ -———-————-————-««
I am having these aches on the left side of my heart. I do not know what it is but definitely not normal. I was observing it and it is not persistent though and at the time of this writing there is nothing. It could be that I am congested with enough water or extra fluids in my body or maybe that I am drinking more coffee nowadays.
The could very well be the heart itself because the previous chest X-Ray that I had showed that I have calcifications in the corona of my heart. So I am really in a precarious situation and actually I am just due for death already, it is just my body is a tough nut to crack or maybe it is just the mercy of God that I am still living, or a curse whichever you want to look at it.
I don't know but it is my desire to live longer years but I realize that living with this physical condition is not the way it should be. But my goals in life is not only for me but also for my lovedones. I just needed more time in order for me to make my desires in my life a reality, so if God wills it all then it shall be done.
I already had gone so much things in my life and most of it is about misery and suffering. But for me the right thing to do is to strive to improve my life and thank God that cryptocurrency is had been a great instrument to make it all possible because actually without this means of patch for my life I would have been dead a long time ago because nothing out there really will help me financially, so it had been an awesome thing to happen in my life and at least I can have something to support me without bothering anyone else, thanks be to God.
Thanks for reading. :D
Deutsch (German) Translation:
Ich habe diese Schmerzen auf der linken Seite meines Herzens. Ich weiß nicht was es ist aber definitiv nicht normal. Ich habe es beobachtet und es ist jedoch nicht hartnäckig und zum Zeitpunkt dieses Schreibens gibt es nichts. Es könnte sein, dass ich mit genügend Wasser oder zusätzlichen Flüssigkeiten in meinem Körper verstopft bin oder dass ich heutzutage mehr Kaffee trinke.
Das könnte sehr gut das Herz selbst sein, denn die vorherige Röntgenaufnahme der Brust, die ich gezeigt hatte, zeigt, dass ich Verkalkungen in der Korona meines Herzens habe. Ich bin also wirklich in einer prekären Situation und eigentlich bin ich schon für den Tod fällig, es ist nur mein Körper ist eine harte Nuss zu knacken oder vielleicht ist es nur die Barmherzigkeit Gottes, die ich noch lebe, oder ein Fluch, was immer du willst um es anzusehen.
Ich weiß es nicht, aber es ist mein Wunsch, längere Jahre zu leben, aber mir ist klar, dass das Leben mit dieser körperlichen Verfassung nicht so ist, wie es sein sollte. Aber meine Lebensziele sind nicht nur für mich, sondern auch für meine Lieben. Ich brauchte nur mehr Zeit, um meine Wünsche in meinem Leben Wirklichkeit werden zu lassen. Wenn Gott alles will, dann wird es getan.
Ich hatte schon so viele Dinge in meinem Leben hinter mir und das meiste davon handelt von Elend und Leiden. Aber für mich ist es das Richtige, mein Leben zu verbessern und Gott sei Dank, dass Kryptowährung ein großartiges Instrument war, um alles möglich zu machen, denn ohne dieses Mittel für mein Leben wäre ich vor langer Zeit tot gewesen Weil mir da draußen nichts wirklich finanziell helfen wird, war es eine großartige Sache in meinem Leben und zumindest kann ich etwas haben, das mich unterstützt, ohne andere zu stören, Gott sei Dank.
Danke fürs Lesen.
»»————-————-——-—- ༻✦༺ -———-————-————-««
─=≡Σ((( つ•̀ω•́)つLET'SGO!
▂▅▇█▓▒░ ⎛⎝(•̀ ‿•)⎠⎞░▒▓█▇▅▂