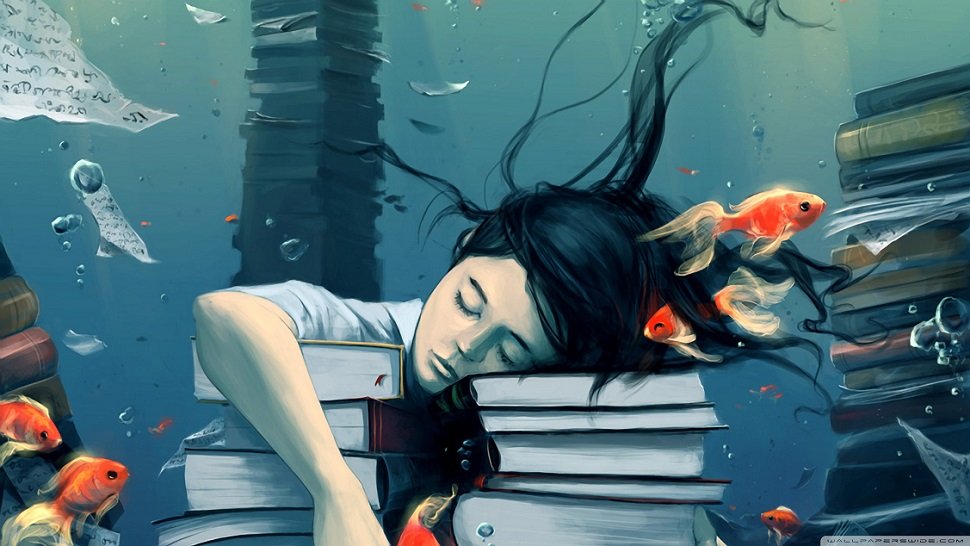 Want to learn to fly? Don't have an extra $250K in your backpocket for a trip to space? Miss dinosaurs?
Here's what you need! A comprehensive beginner's guide for starting your lucid journey!
First of all, let's take a quick look at the definition of a lucid dream.
Lucid (noun): (of a dream) experienced with the dreamer feeling awake, aware of dreaming, and able to control events consciously.
Many of you might have experienced lucid dreams. Perhaps you're already a seasoned veteran with hundreds of subconscious adventures under your belt. Maybe you can't recall having a single lucid dream.
Whether you're a master or not it doesn't matter. Anyone can achieve lucidity and gain control of their dreams with some work!
If you can imagine it you can experience it in your dreams. Controlling dream elements is difficult but it too can be learned. Controlling yourself alone is an easier skill to master and won't take long to experience. 
I have been reading about dreaming and related subjects for some years now and tried out various techniques. I hope to teach you the basics so you too can get started on lucid dreaming! It's simply f'ing great!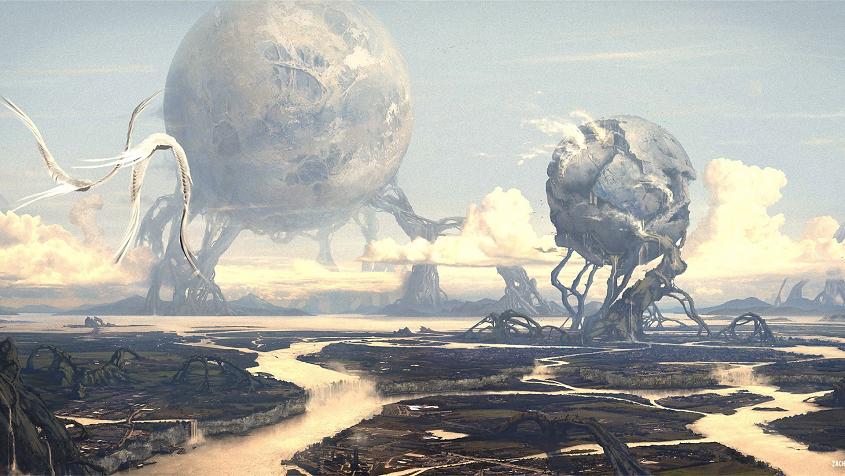 Lucid dreams are most common in children. I'll explain; children use it as a coping mechanism against nightmares. 
I learned it for that at first myself. Whenever I'd be chased by the nightly horrors I'd gain lucidity (become aware that I'm dreaming), lie down and switch the scenario in my head to a more peaceful one. If that didn't work out or I couldn't summon weapons for self-defense I'd take the more hardcore route and kill my dream-self. Dropping head first down a flight of stairs was the sure-fire trick to stop the other-worldly monsters from chasing me. (Please make sure you're dreaming before doing that!)
According to one study, the prevalence of frequent lucid dreaming drops from 56% at the age of 6 to 7.1% at the age of 19. Those are rough estimates as the results were self-reported, lucid dreaming is a tricky subject to study. What is sure is that lucids get less common with age.
How?
First of all you should be able to remember your dreams. This is called dream recall.
Usually when someone tells you they don't dream it just means that they have bad dream recall. (Most dreaming occurs in REM-sleep, non-REM dreams are less vivid and harder to recall.)
There are are a lot of things that can affect your quality of sleep. For starters you should be getting an adequate amount of sleep. Exercise can improve your quality of sleep significantly. No caffeinated drinks ~6 hours before bed. (Preferably not after morning at all. 6 hours is the half-life of caffeine, meaning that if you drink a cup that contains 200mg of it there's still 100mg left in your system when you hit the bed!)
Sleep apnea and insomnia can disrupt your REM sleep = less dreams, less lucids. Certain medications can also cause issues.
If you keep lucid dreaming on your mind or keep reading about related subjects it's also likely you might get a spontaneous lucid! They can be quite vivid. (Most of mine are actually spontaneous, I know, I'm a bit lazy.)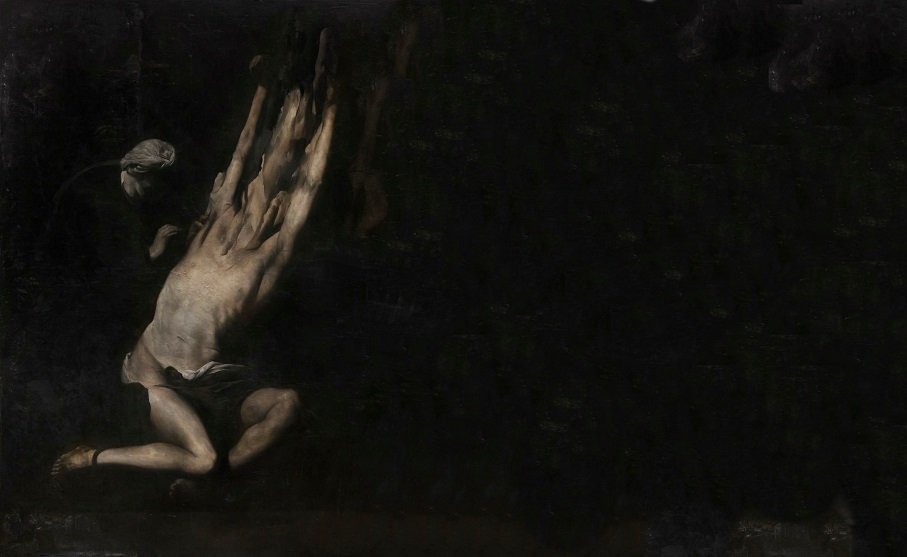 1. Keep a dream journal
Write down as much as you can remember. If the memory is hazy write about the tiniest tidbits you maybe recall or maybe don't. If you don't have time to pick up a pen and paper you could also dictate your dreams on your drive to work!
Do this immediately after you've waken up. After mere minutes your recollection of the dreams starts crumbling down.
When you wake up don't move from bed.
I've found that as little as going over my dreams in my head a time or two has a positive effect in my dream recall. Some days I spend nearly an hour on the journal but sometimes that hasn't been possible. The longer you can keep it up the better, don't give up even if you don't see instant results! A cliche maybe but good things take time.
2. Reality checks
Checking if you're in the correct plane of existence. Easiest and most efficient technique! There are many of these you could do:
Pinch your nose and try to breathe. If you can't, well, you're not dreaming! If you can, you're possibly dreaming! (Or have an extra hole in your nose! Better get that checked out.) 
Push your fingers through your hand. If you can't, you're not dreaming. 
Read a line of text. Turn around or close your eyes. Read the text again. Did it change? You might be dreaming!
Pinch your hand. Don't feel pain? Feels weird? You're dreaming! (Unless you've cut off blood circulation!)
You can come up with one yourself! Get creative.
The key here is habits. Do them whenever you remember. Do them before your breakfast. Do them after you brush your teeth. Do them every time you leave your house. Do them when you go to the bathroom.
How it should work is that you end up doing a reality check in your dream (as it's become a habit) and then gain lucidity! Awesome! Reality checks can be very effective and they require much less effort than the other techniques.
3. WILD, DEILD etc.
Wild what? 
You might've heard these words thrown around. However, I'm not going to write in-depth about them in this article simply because there is a lot I have to write about them. 
They're more "advanced" techniques in the way that they require more effort than reality checks for example. Second part of this article (whenever I get that written) will talk about them at length!

I'm lucid, what now? 
Congratulations! But hold on... After all that work you might be very pissed when you finally go lucid only to lose control and wake up immediately. It happens. Especially when you get excited.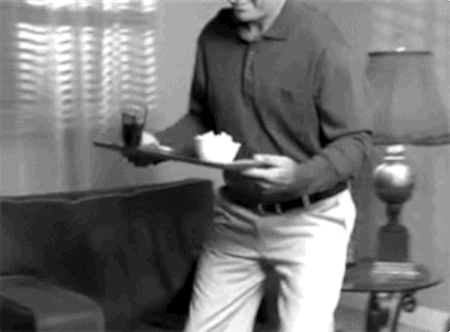 (This will be you.)
Quick tips to staying in control when you feel the dream fading:
Calm. Down.
Grab something! Reach for anything close-by until the dream stabilizes itself.
Rub your hands together! This one has worked fantastically for me. 
Spin around! Might feel a bit tricky sometimes.
The point here is to "sense" the dream. You often start drifting off if you're just standing in place.
Gotten the hang of basics? Try these out!
Fly! Definitely the #1 thing people like to do in dreams, for a reason. It's simply amazing, flying over vivid lakes, cities and forests. Why not try launching into space too! (Might be a bit tricky, I've yet to explore the vast frontier that is space yet.) 
Summon an object! A car, a gun, whatever you wish! Try some dream food!
Summon an animal! Maybe a velociraptor?
Summon a person! You might end up with a mannequin like me but it's possible!
The only limit here, literally, is your imagination. The more you're trying to control the harder it is though. Things also tend to not work out as you wish for in your dreams. Simply exploring your subconscious worlds is fun too! No need to try control everything!
~
The end, for now. I'm expecting to post a follow-up soon.
What about you, what's your lucid dreaming experience?