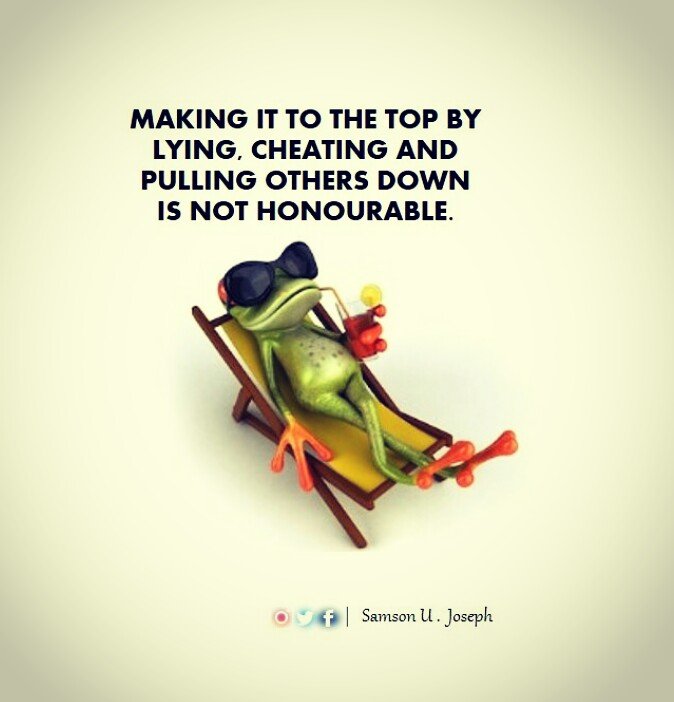 Better is little with the fear of the LORD than great treasure and trouble therewith. - Proverbs 15:16
The society is so much polluted that people believe getting to the top require some funny stuff. Many believe that you have to steal or defraud others for you to become richer. To some, cheating is allowed if you must get to that higher cadre. Some believe that pulling down others is the fastest way to the top.
There's no honour in achieving your goals in a funny way...there's no honour in using pensioners' money to build estate for yourself, using inmates' feeding allowance to send your children aboard. It's never honourable to delay workers' salary because of personal interest.
Dear, how desperate are you for the top??? There are better ways to get there without putting others in agony. I encourage you today to give up the "do or die attitude" and do it honourably.
Make it to the top by lying and cheating; get paid with smoke and a promotion--to death! - Proverbs 21:6
#Beautiful Weekend Steemians