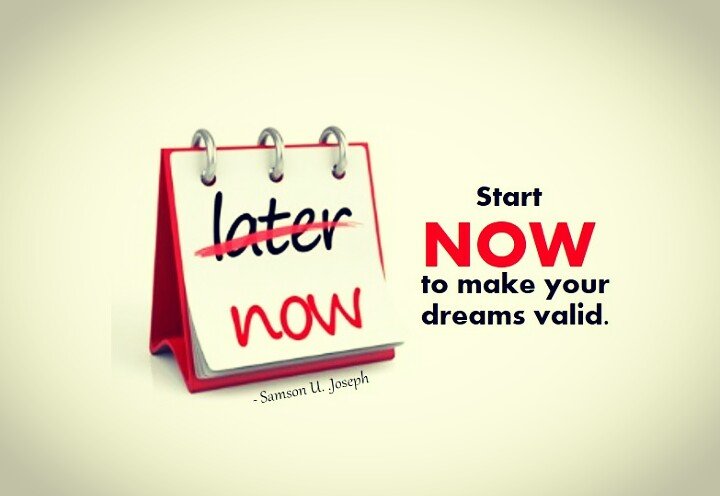 The best time to start is NOW -Samson U. Joseph
Unlike previous January, the rate at which January, 2019 is moving is an indication that this year will soon come to an end. If you had plans before you stepped into this year and you desire to see them materialize...then act NOW.
NOW is real because tomorrow may never exist. Those who achieved greatness in life never appreciated LATER but valued a small start. Your dream require urgency, you need to plant NOW to harvest LATER. It's either NOW or never!!!
If you don't start NOW, a year later you'll wish you started NOW. David didn't wait for formal classes before he started learning to kill giants. Joseph didn't wait for conducive environment before he started fulfilling destiny.
I encourage you to start NOW, start that course now, learn that skill now, start that business now, start that spiritual exercise NOW....
#Beautiful Morning
#Start NOW
#Enjoy your day