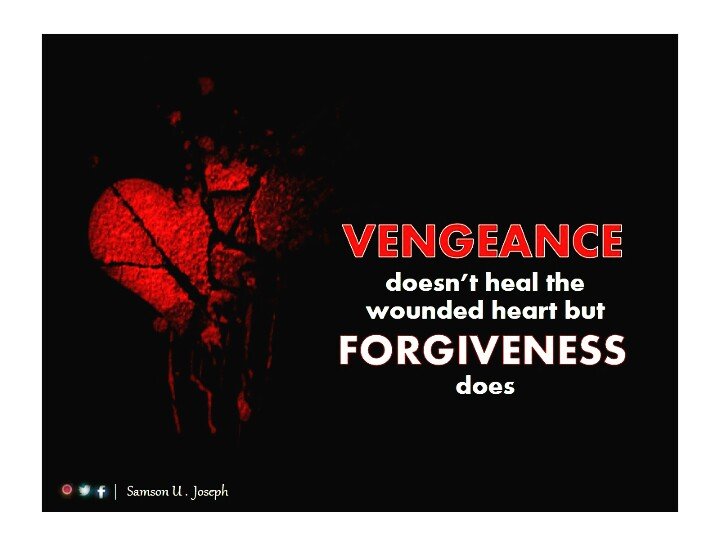 See that none render evil for evil unto any man; but ever follow that which is good, both among yourselves, and to all men. - 1 Thessalonians 5:15
It is so disheartening when your close friend turns around to be against you. I understand that feeling you have after you have given someone your best and you are later treated like a trash.
You have loved him so dearly, you have invested so much in that relationship and he decided to go without letting you know. You have always put in your best in that organization and sack letter is what you got in return.
Right now, you are thinking of ways to get back at them all. Revenge is looking like the best way to heal your broken heart. You want them to have a piece of your mind. My dear, taking revenge can't heal your wounded heart...I know it's difficult to let go but prayerfully forgive ALL. Render good for evil, don't allow their actions change your good self.
Vengeance bring no peace to the heart but forgiveness does. - SUJ
#Beautiful Morning
#TGIF