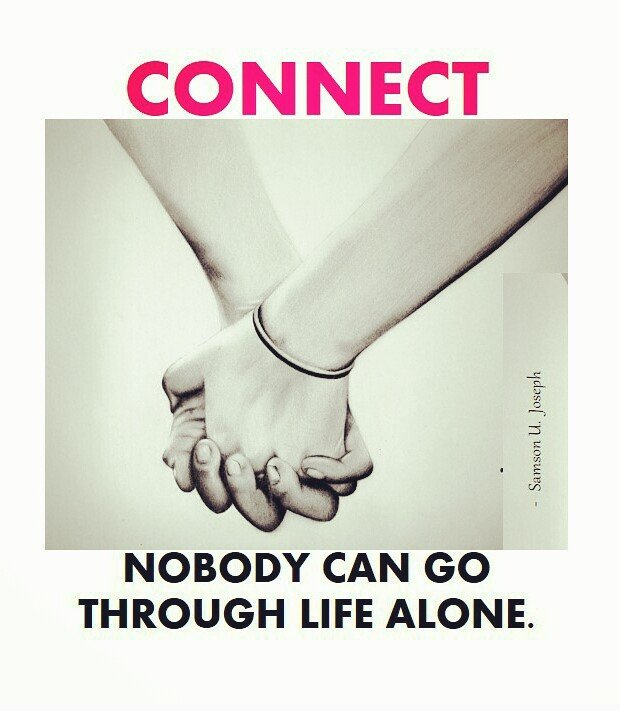 GOD said, "It's not good for the Man to be alone; I'll make him a helper, a companion." - Genesis 2:18
After God created man, the only thing God pointed out that was not good was "Aloneness". God knew that brother Adam will not fully enjoy all he created for the benefit of mankind if Adam is the sole human on the surface of the earth.
I have been opportune to meet people from different cultures and works of life but I have never seen anyone who knows EVERYTHING. Everyone needs someone somewhere to make it through in life. Life is so boring if you are just going through it ALONE. We all need to connect -be it socially or spiritually!
I encourage you today to let go whatever your past relationship experiences are...prayerfully connect with the right people.
Life is more beautiful and worth living when you connect. - Samson U. Joseph
#Beautiful Morning
#Enjoy your day
#TGIF