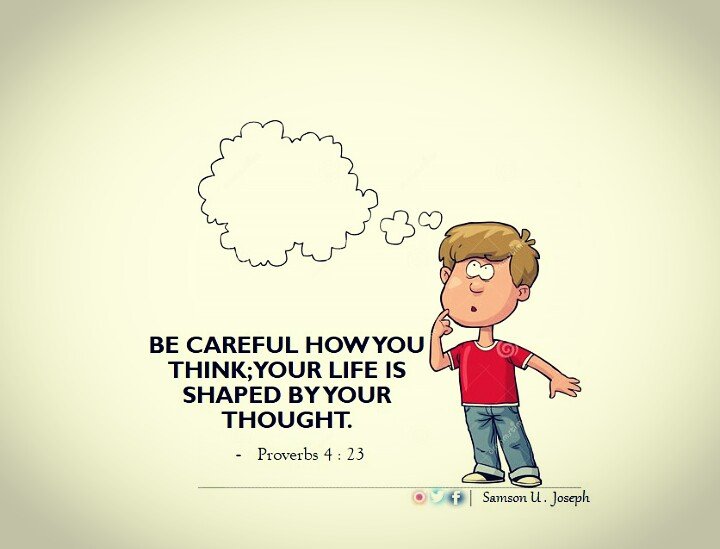 Your actions are products of your mind- Samson U. Joseph
Every action you take emanates from your heart, you can't do what you have not conceived in your heart. Abel was first murdered in Cain's heart...the evil or good we see around us started from the heart.
Nobody has ever became rich with a poor mindset. You can't go beyond your thinking. Our thinking is so important that God instructed us to guide our heart with all diligent.
My dear, you can't think failure and expect success, you can't be thinking of falling sick and expect to be healthy... You can't think about stressful day and expect stress free day. The first thing to change is your thinking!!!
Come to Jesus for mind renewal and you will see you life taking a better shape.
You're what you think - Samson U. Joseph
#Beautiful Morning
#Enjoy your day