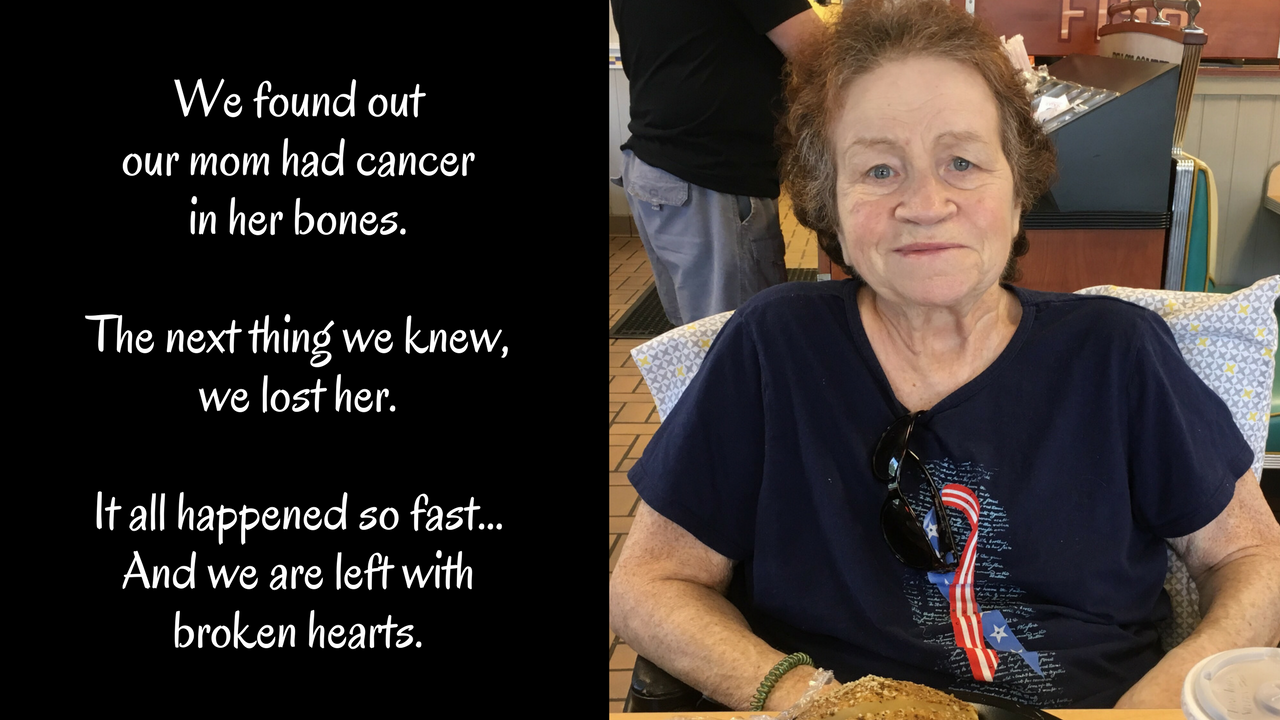 I will never get to hear her beautiful laugh again: My mother's laugh could be many things; wondrous, cute, sneaky, but most of all it was just beautiful to my ears.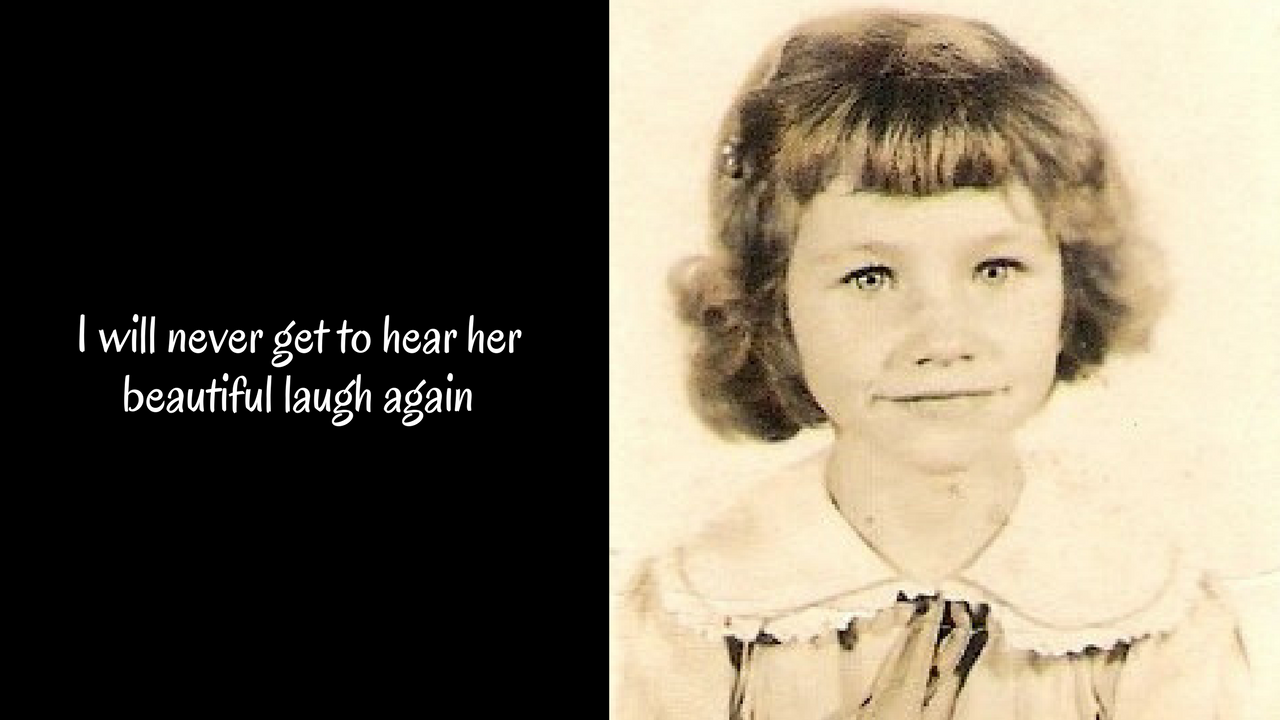 I'm going to miss her corny jokes: She was well known for her jokes that she could never repeat correctly. Watching her try to tell them was always as much fun as hearing the jokes told the right way.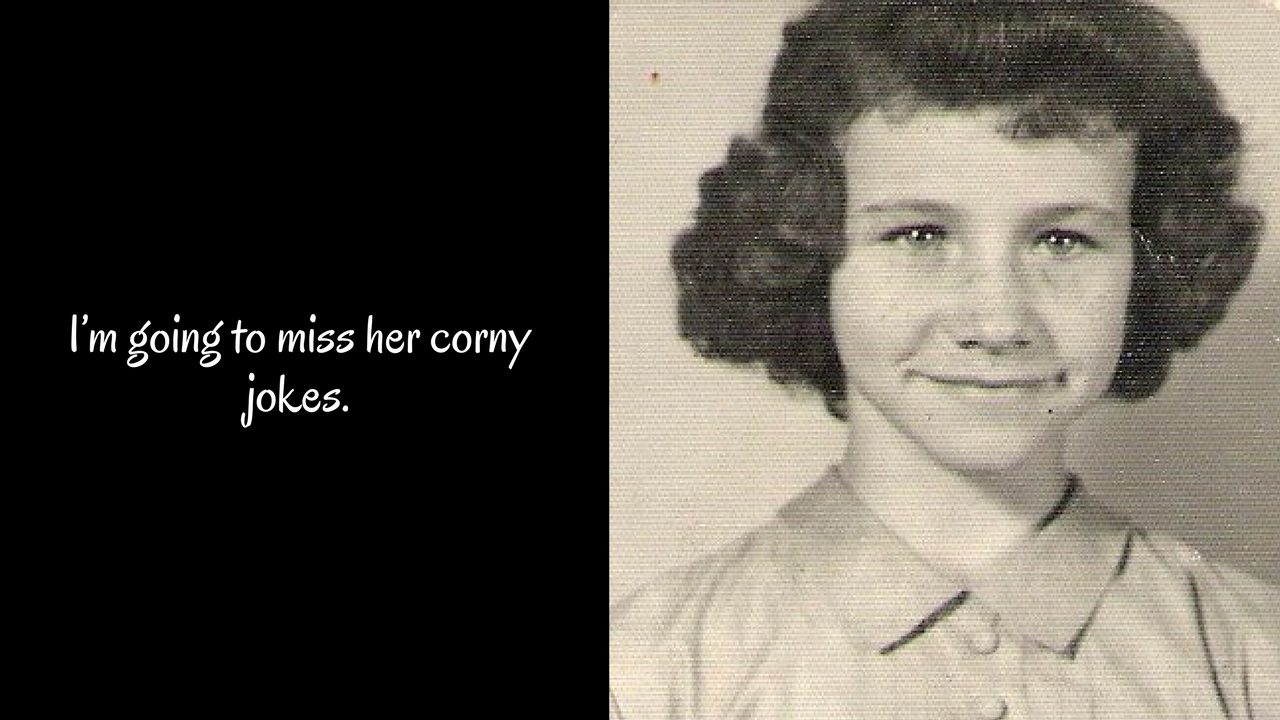 I will never get to see her bright smile again: Her smile was a sparkle to many along the way. She offered it freely and got many in return.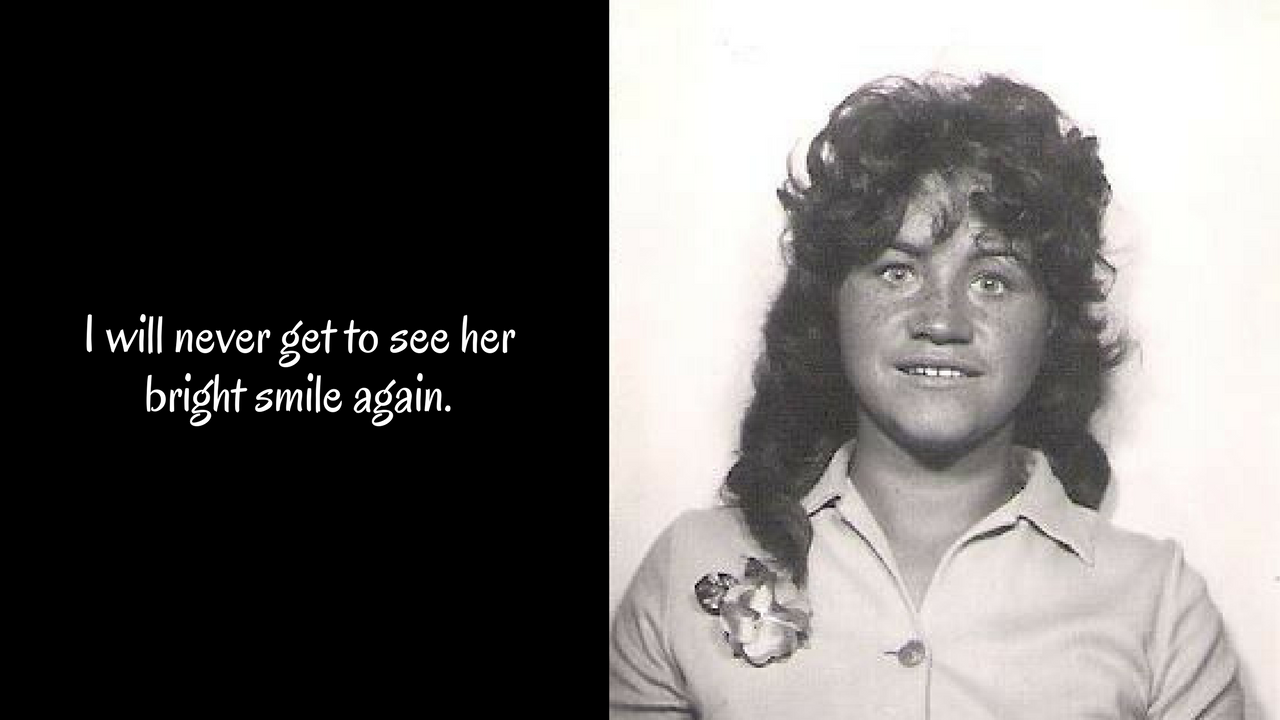 I will miss her inside jokes that only we knew: These I can not share because they were secrets. But I can say that I always loved the sneaky smile that I got along with the joke only we knew.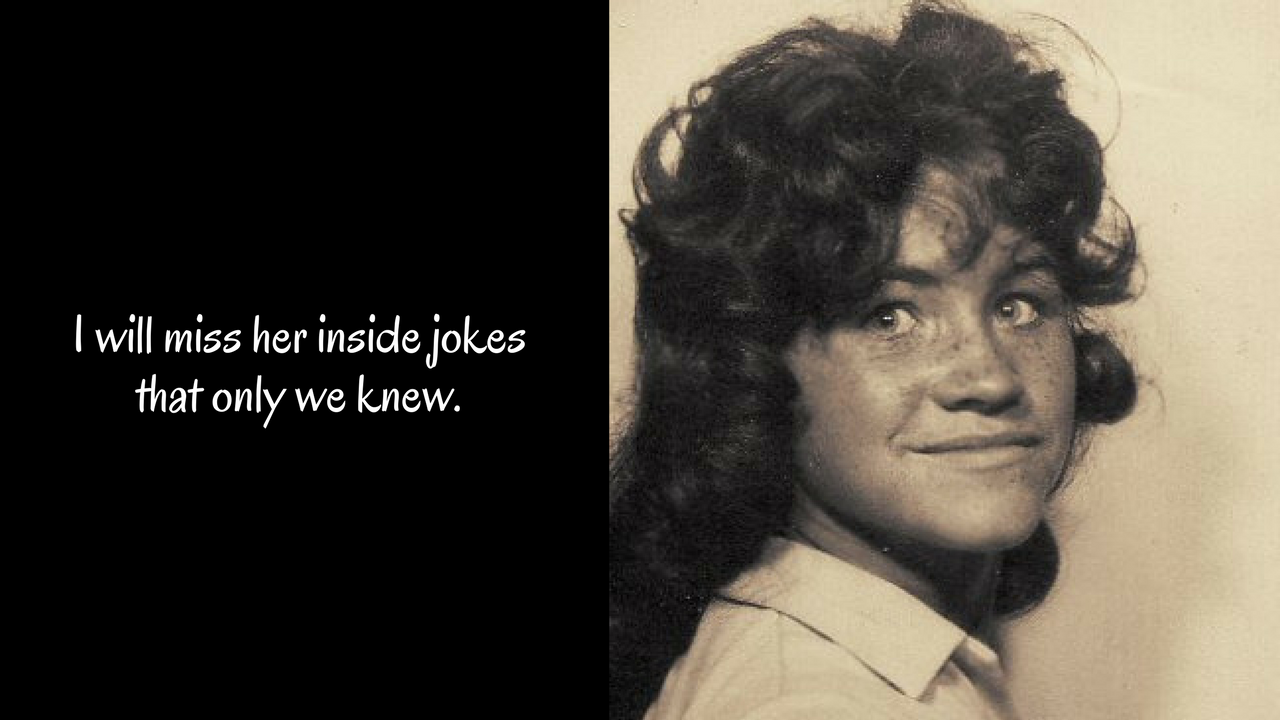 I will miss her advice: Sometimes my mom could overwhelm you with advice. At certain points in my life, I have to admit it kind of annoyed me. But I grew to love and appreciate it. Even the last bit she gave me. Which; was to wear a coat on a cold day… I laughed because I was in my forties and had raised two humans that survived. I was sure she knew I understood to wear that coat. :)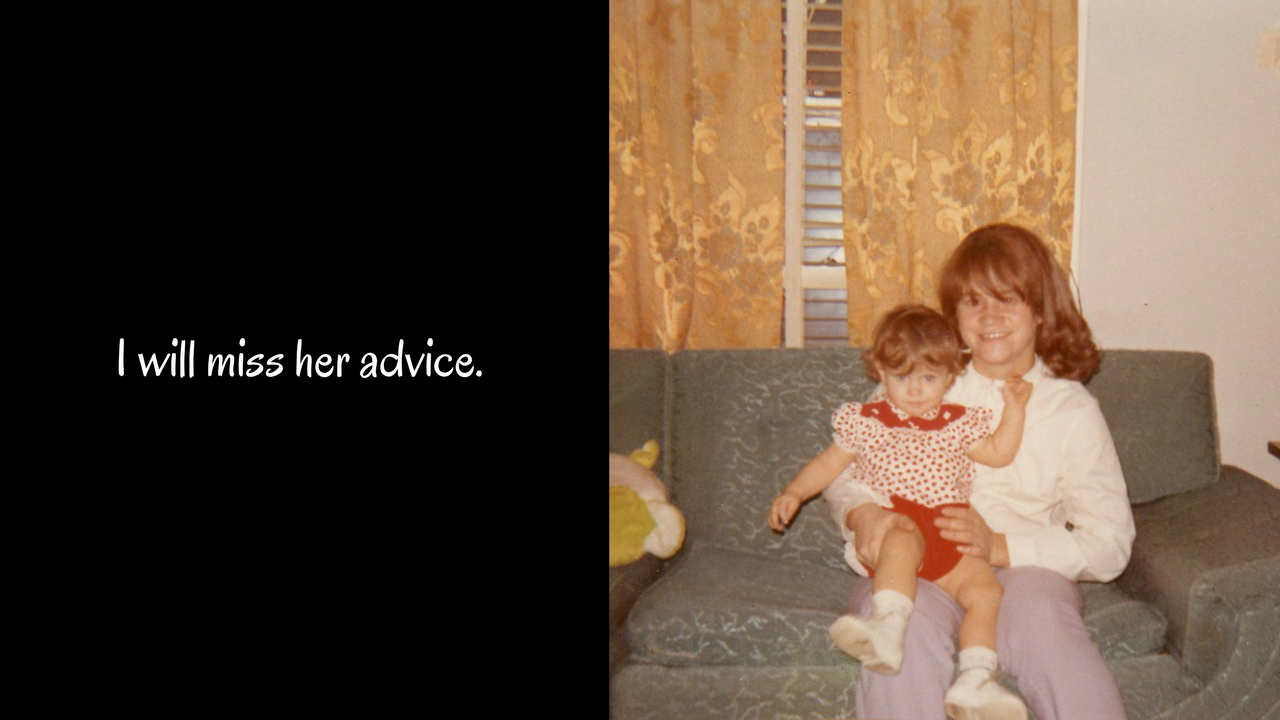 I will miss her hugs and kisses: My mom was full of hugs and kisses. Everyone who came to visit her could not leave without one of each. Not even people who were new to meeting her.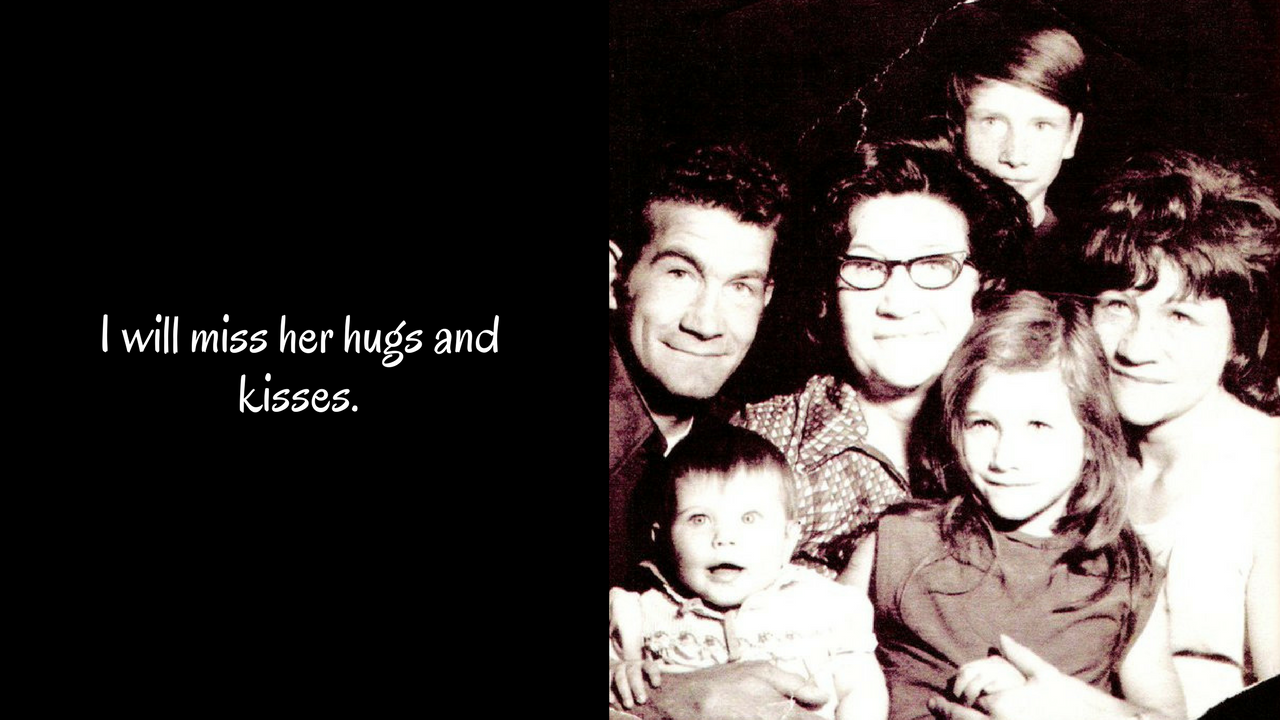 I will miss her being here for Christmas: Mom always brought an extra sparkle to the holidays. We didn't have much growing up but mom made sure that it was special for us.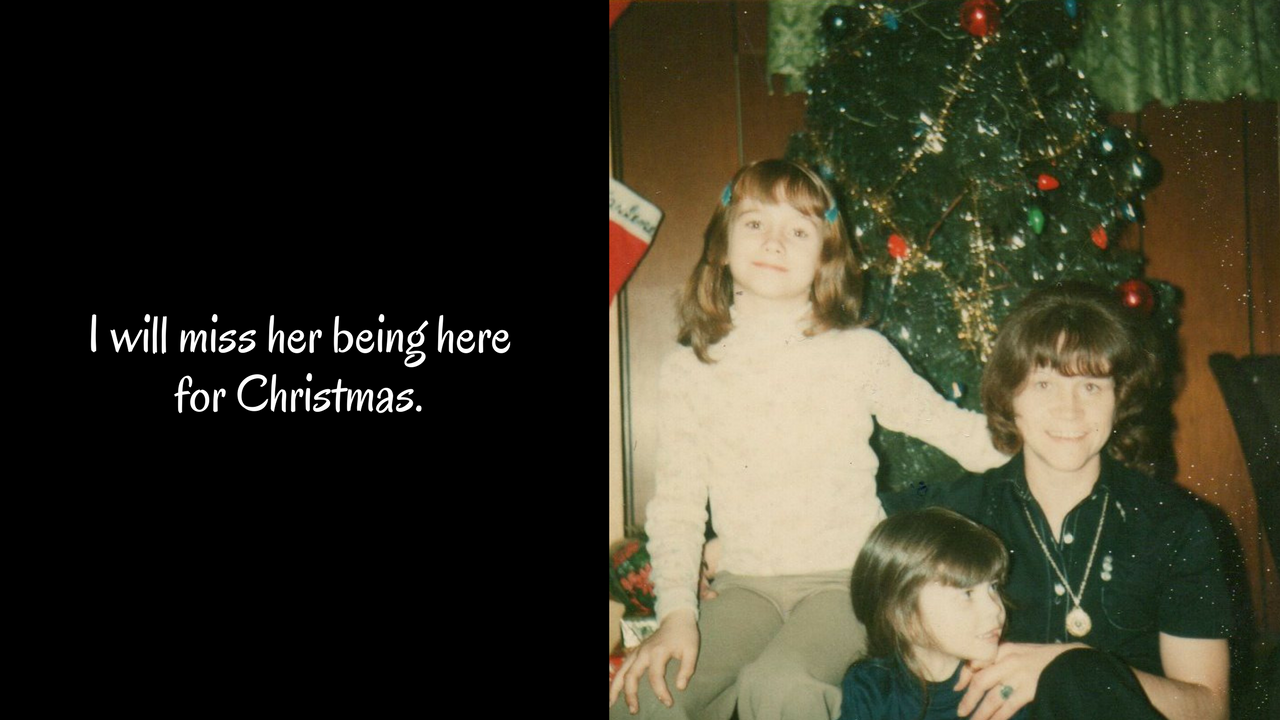 I will miss hearing her stories. Even the ones I've heard a thousand times: Without these stories, I would not know about my childhood or family history.
Always listen to and cherish the stories your parents tell. For one day, they will not be around to tell them again.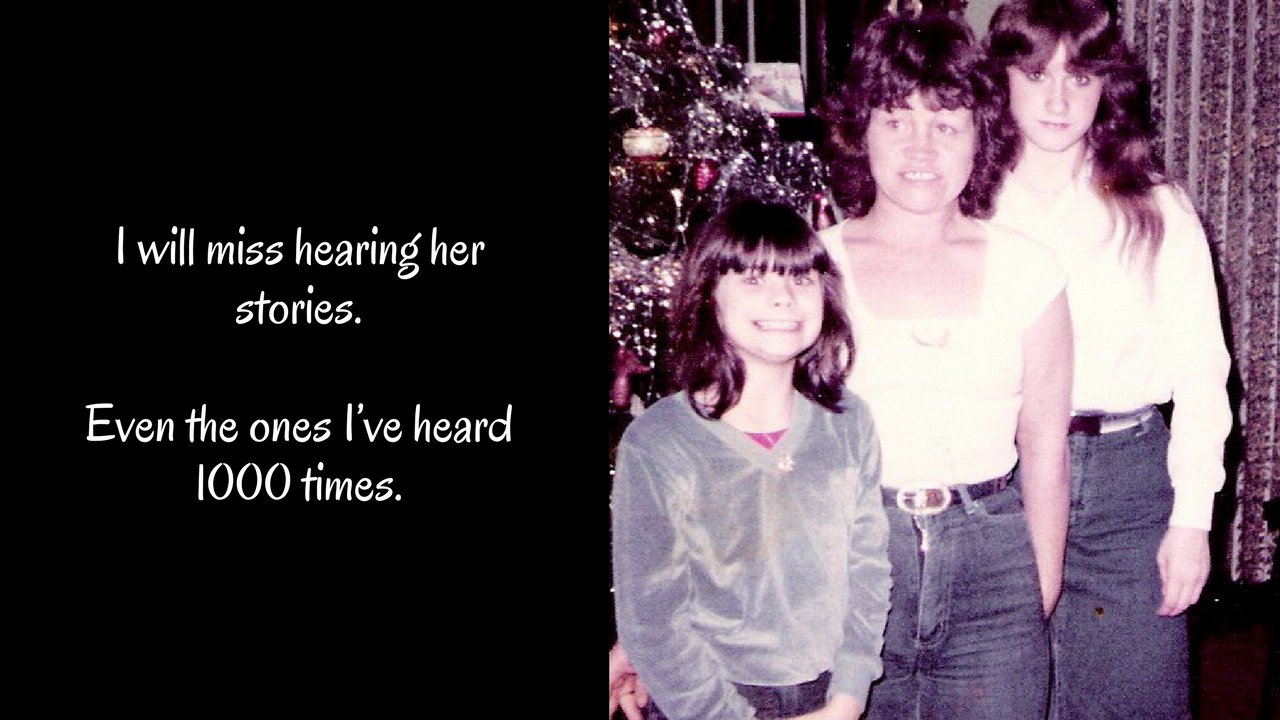 I will miss her at my children's weddings: I never dreamed mom would be gone before my kids got married. I know she will be with us in spirit and that will have to be enough.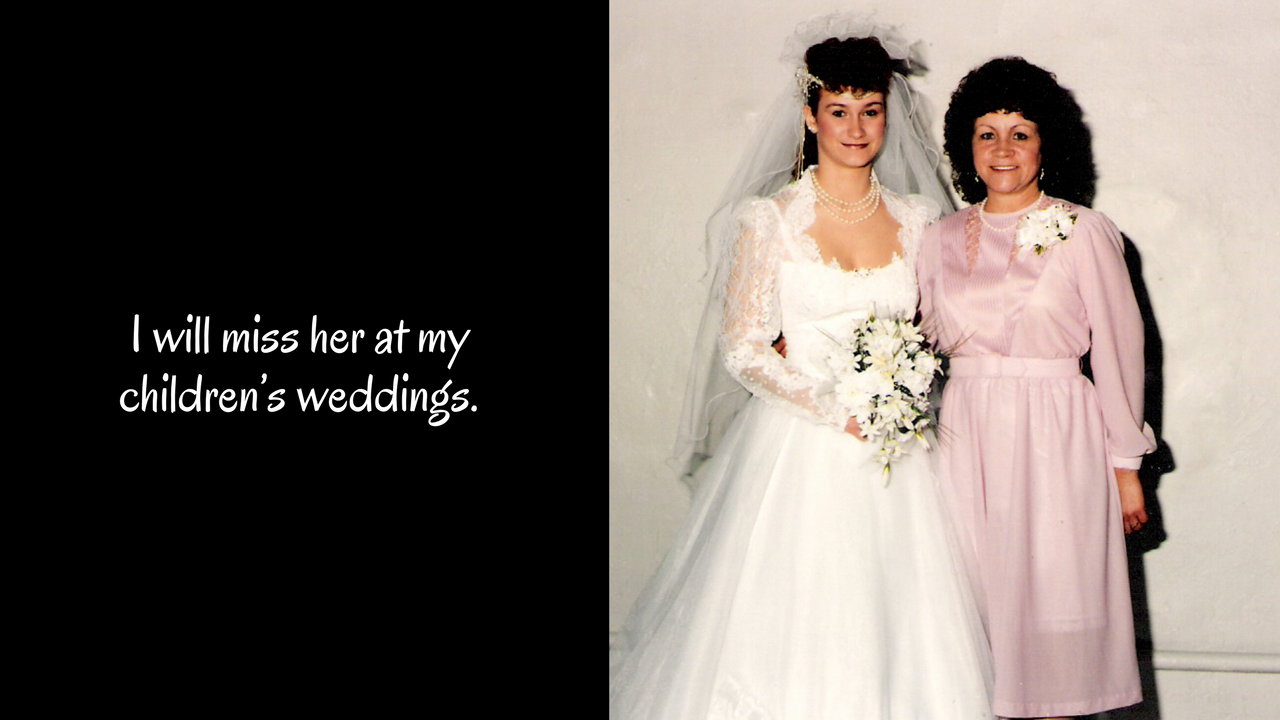 My grandchildren will never meet my mother: This especially breaks my heart. My grandmother lived to be a great-great-grandma. I never thought my mom would not be able to hold my grandchildren in her arms.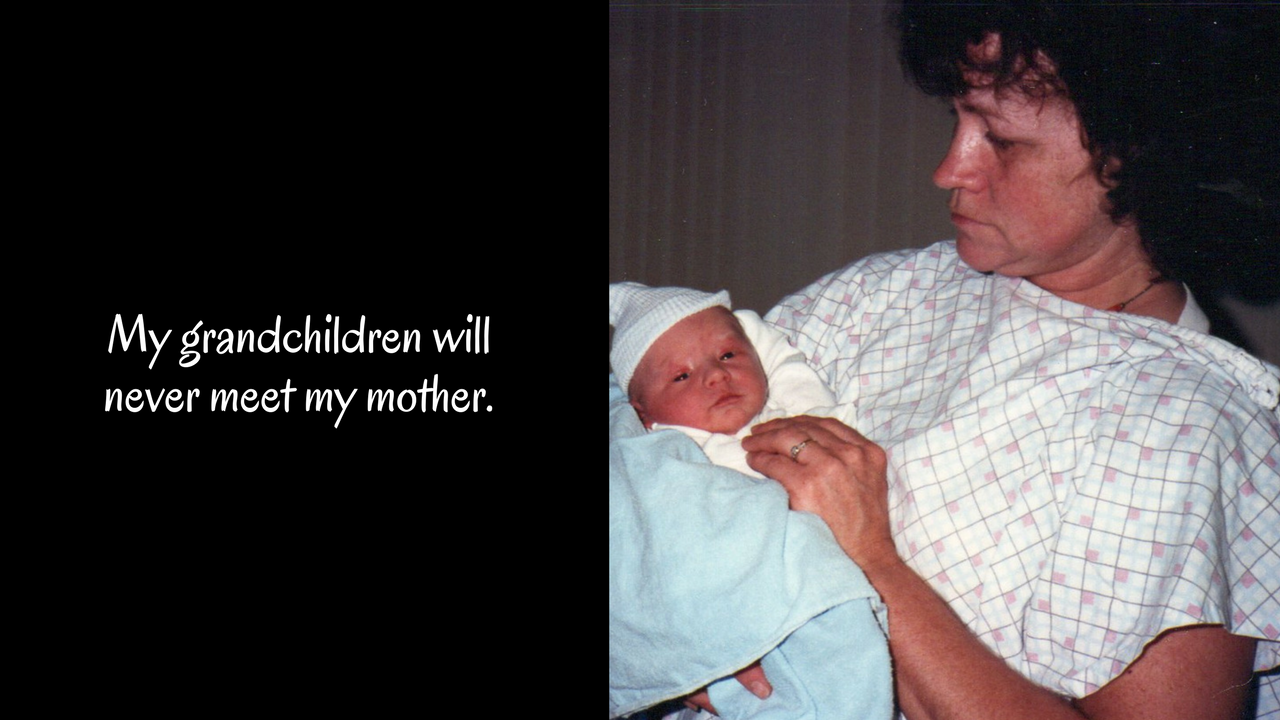 I will miss seeing her when we have family gatherings: Mom was very often the life of the party. The fun times she made for us will be greatly missed.
I will miss calling her everyday on my way to work: She's been gone for nearly a month now and I will miss those calls. I suspect I always will.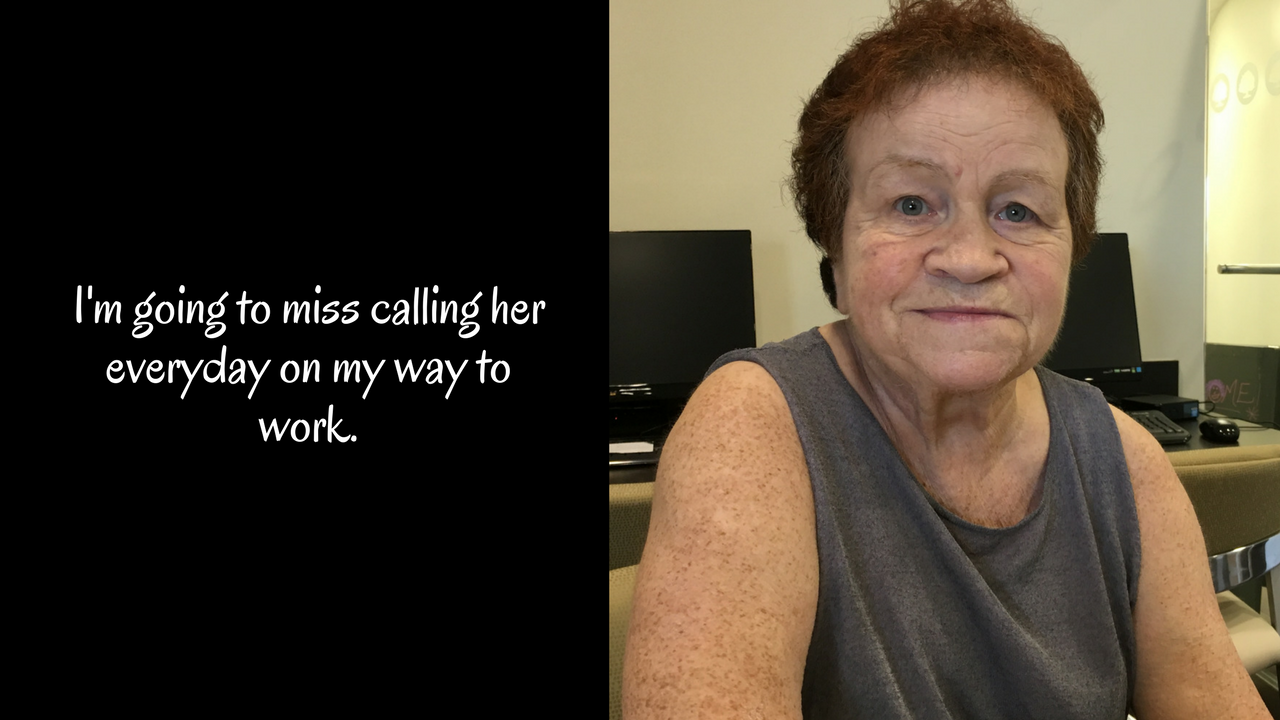 I understand why I had to let her go but I do not know how to say goodbye… I will miss her every single day!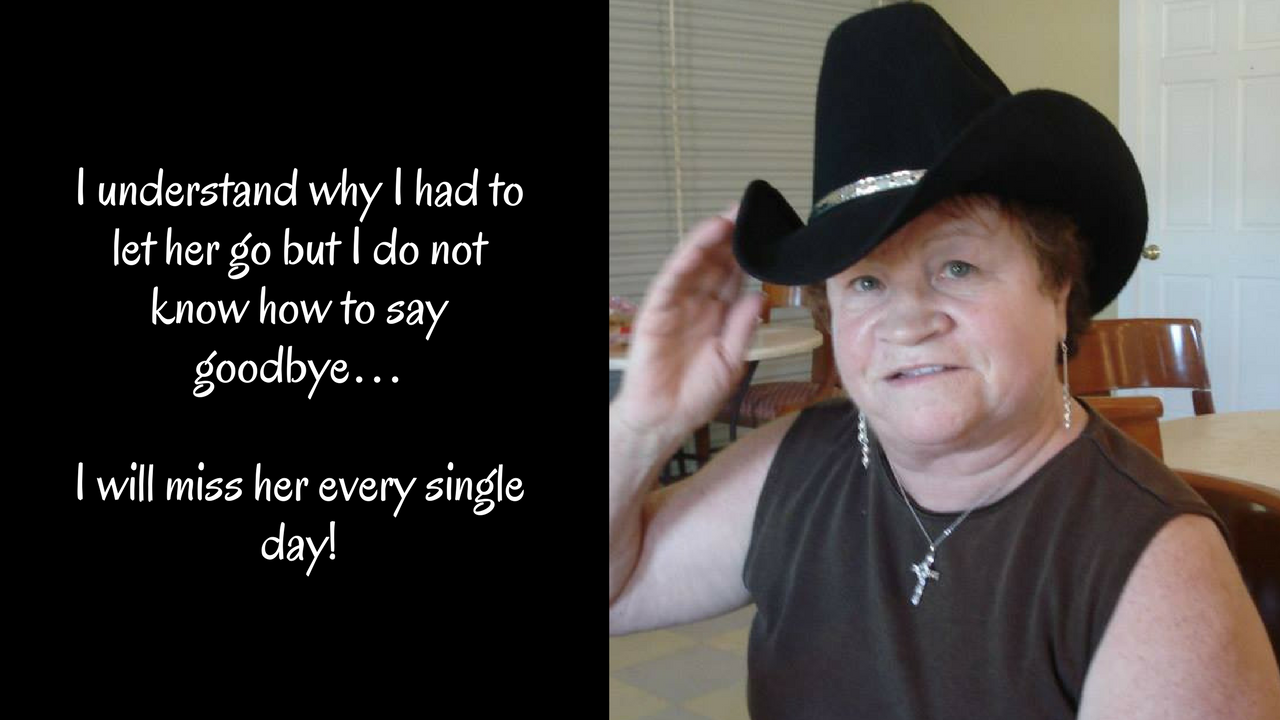 I love you mom. And you will always be in my heart.