Hello Steemitians, I am bringing to you today's most shocking news and some knowledge around it.
Bollywood actress Sonali Bendre has shocked the world today by announcing on social media that she has been diagnosed with 'high grade cancer' that has metastised.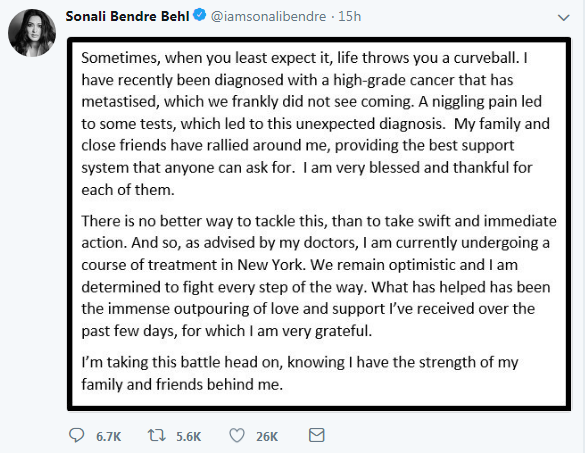 Let us try to understand what does metastised cancer mean, its treatment and how fatal this form of cancer is –
WHAT DOES METASTASIS MEAN?
Cancer Treatment Centers of America defines metastasis as, "the spread of cancer cells to new areas of the body (often by way of the lymph system or bloodstream). A metastatic cancer, or metastatic tumour, is one which has spread from the primary site of origin (where it started) into different area(s) of the body."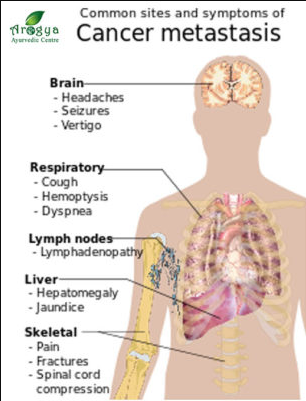 "Tumours formed from cells that have spread are called secondary tumors. The cancer may have spread to areas near the primary site (regional metastasis), or to parts of the body that are farther away (distant metastasis)," reads the definition of metastasis on the website.
WHEN IS CANCER CLASSIFIED AS METASTATIC?
Cancer is classified as advanced when it has spread from the primary site to other parts of the body.
Locally advanced cancer: This is when the cancer has spread to only nearby tissues or lymph nodes.
Metastatic cancer: When the cancer has spread to other parts of the body, it is classified as metastatic cancer.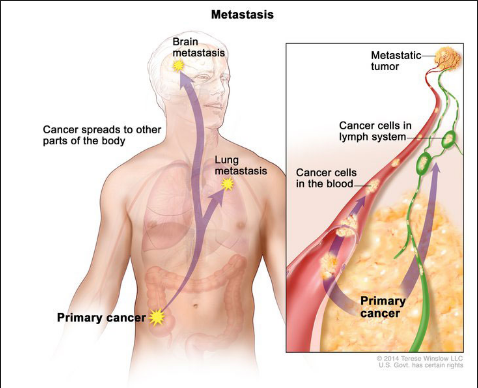 WHAT ARE THE COMMON AREAS OF METASTASIS?
The common areas of spreading of cancer or metastasis are the liver, lungs, lymph nodes and bones.
NAMING OF THE CANCER
"Even when cancer spreads to a new location, it is still named after the area of the body where it started. For example, a person with breast cancer that has spread to the bones is said to have breast cancer with bone metastases. If a cancer has spread widely throughout the body before it is discovered and it is unknown exactly where it started, it is called cancer of unknown primary origin," says the website of Cancer Treatment Centers of America.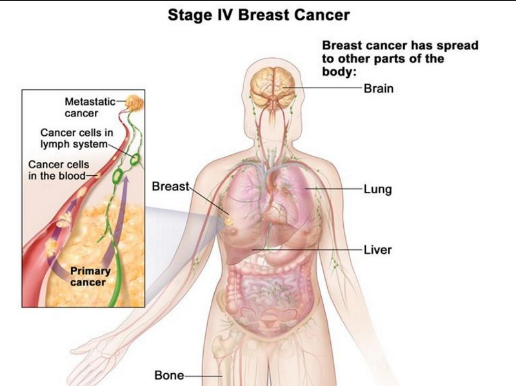 TREATMENT OF METASTATIC CANCER
Sonali Bendre Behl wrote in her social-media post that she is currently undergoing a course of treatment in New York.
WHAT DOES THE TREATMENT CONSTITUTE?
The aim of the treatment of metastatic cancer is to slow the growth or spread of cancer. The treatment in such cases depends on where the cancer started, what is its type, the location and size of the metastases and several other factors.
Usually, treatment of metastatic cancer comprises systematic therapy, or chemotherapy or hormone therapy, i.e., medications given by mouth or injected into the bloodstream to reach cancer cells throughout the body. Biological therapy, radiation therapy, surgery or a combination of these are among the other treatments of metastatic cancer.
Palliative treatments are also used to reduce or control the side-effects of cancer treatments.
Let us wish her a speedy recovery..