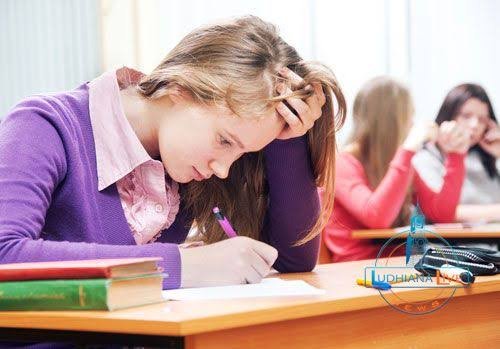 All the students will not be tensed in exam hall even after preparing well. There are many students who be so free during exam days. I experienced this as I am a teacher.  But some students have fear even if they are well prepared. It is common that we fear in the time of exam. There are some students who have a kind of phobia on exam . It is not because of lack of preparedness. There are some reasons that led to exam phobia in students. They are given below. 
Most of the students are afraid of failure because of the pressure given by parents and some teachers.
Before going to the exam they are  afraid thinking that the question paper may be tough and also they will be afraid about forgetting all the points.


They may have pressure from parents and teachers saying you must score first rank which makes them nervous and they will not be able to concentrate properly while studying and also in exam.


They will be afraid if they leave anyone chapter thinking questions may come from that chapter.


Most common fear in exam is completing the paper on time. Many students are not good in time management so they are stressed to complete entire answer within the given time.


I have seen students getting health issues like during the time of exam in fear which will make them difficult in contributing to the examination.


There are some measures to avoid stress and fear during exam. All this fear can be avoided by the following five points,

1.  Students must avoid studying in last minute and should spend time in studying daily with proper planning before the examination which brings confidence and avoid fear.

2. Parents and teachers must not give lots of pressure to students they should be said to study but always you should not compel them to get first rank.

3. Some students will waste time in the first one hour by starring here and there or writing too slowing thinking they can finish it on time but this is not 1000 meters running race to start slowly and complete in full speed.

4. Having healthy food will avoid causing diseases and make them read and remember well. If they fall sick then that will make them feel afraid whether they can complete the exam on time etc.

5. Teachers and parents should give confidence to students and support them during exams to eradicate their fear of exam.
 Source    :https://encrypted-tbn0.gstatic.com/images?q=tbn%3AANd9GcQZmoQM9QxdGRehmgOUQfoaCSAHokvms0dICZ8TINhuAw6hstXi