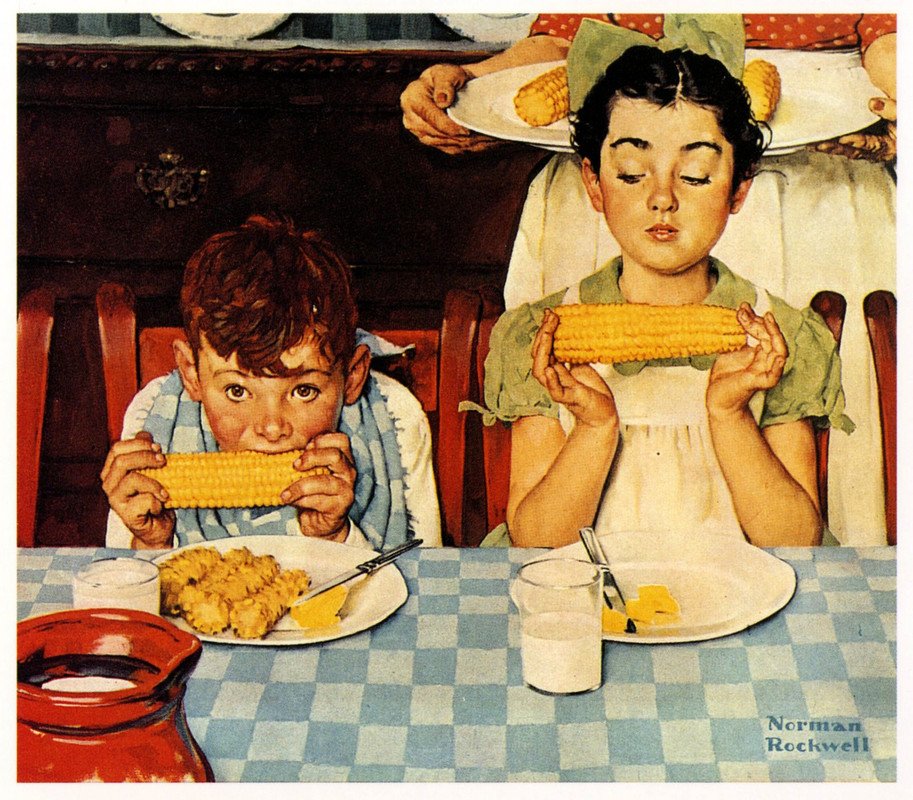 That was quite an interesting article I recently read, How I Teach My Kids to Eat Everything, as like all parents it's always been a bit of struggle to make them eat healthy.
In the modern world, abundance and easy access to all the junk food could really be a problem. And yes, it does take an effort: all the negotiating skills in the world, reasoning and bribery to make the diet of my son more or less reasonable.
As with all Ukrainians, we traditionally cook at home and entrees such as buckwheat soup or borscht are pretty often on the lunch menu. Our Slavic tradition, as well, is that there should be one liquid meal (i.e. soup) a day. That is deemed good for digestion and as long my boy doesn't know anything else, he accepts that rule a priori.
I think that food habits start from a very early age. As I tried to use disposable diapers as seldom as possible, the same was true for all the processed food. Since he was six months of age, I've slowly introduced him to new food. I tried to blend purees myself rather than buying prepared toddlers' food from the supermarket.
Perhaps because of that, he is accustomed to the taste of veggies and actually likes them. Sometimes a tomato, cucumber or carrot could be a snack when hungry before a proper meal.
He likes pancakes and that was the first meal I really mastered to high level. They are good for mornings. Other options include porridges like rice or again buckwheat. In a previous column, I shared with you and our readers how nutritious buckwheat is.
I also keep a big bowl of fruit on the kitchen table so anyone in my house who is a little tired can get a quick "glucose" fix. I find that's especially helpful for me when I'm not on the road for my brother's IT firm and working at home instead.
Often, we make burgers ourselves as a more healthy option than those at popular quick food outlets. It's certainly not as convenient as these places but it's more fun. All you need is a tasty bun, a patty,a few pickles, cherry tomatoes etc. (garnish to taste)
I think it is well to remember how important it is to know about what food allergies our children may have. My boy has some. One of the most hardest thing for me is when together at supermarket and he's on his own. I do not like denying my son anything even stuff that isn't healthy for him. And yes, once in awhile, he gets away with stuff. I love that child more than life itself, though. So not very often.
I hope it is the same for you and the children in your life.