With Spectacular Taughannok and Slip Sliding at Falls Creek this makes our third adventure in the series, I hope everyone is enjoying the vicarious living! Can you believe there was a time I took all of this for granted? Shame on me, not anymore :)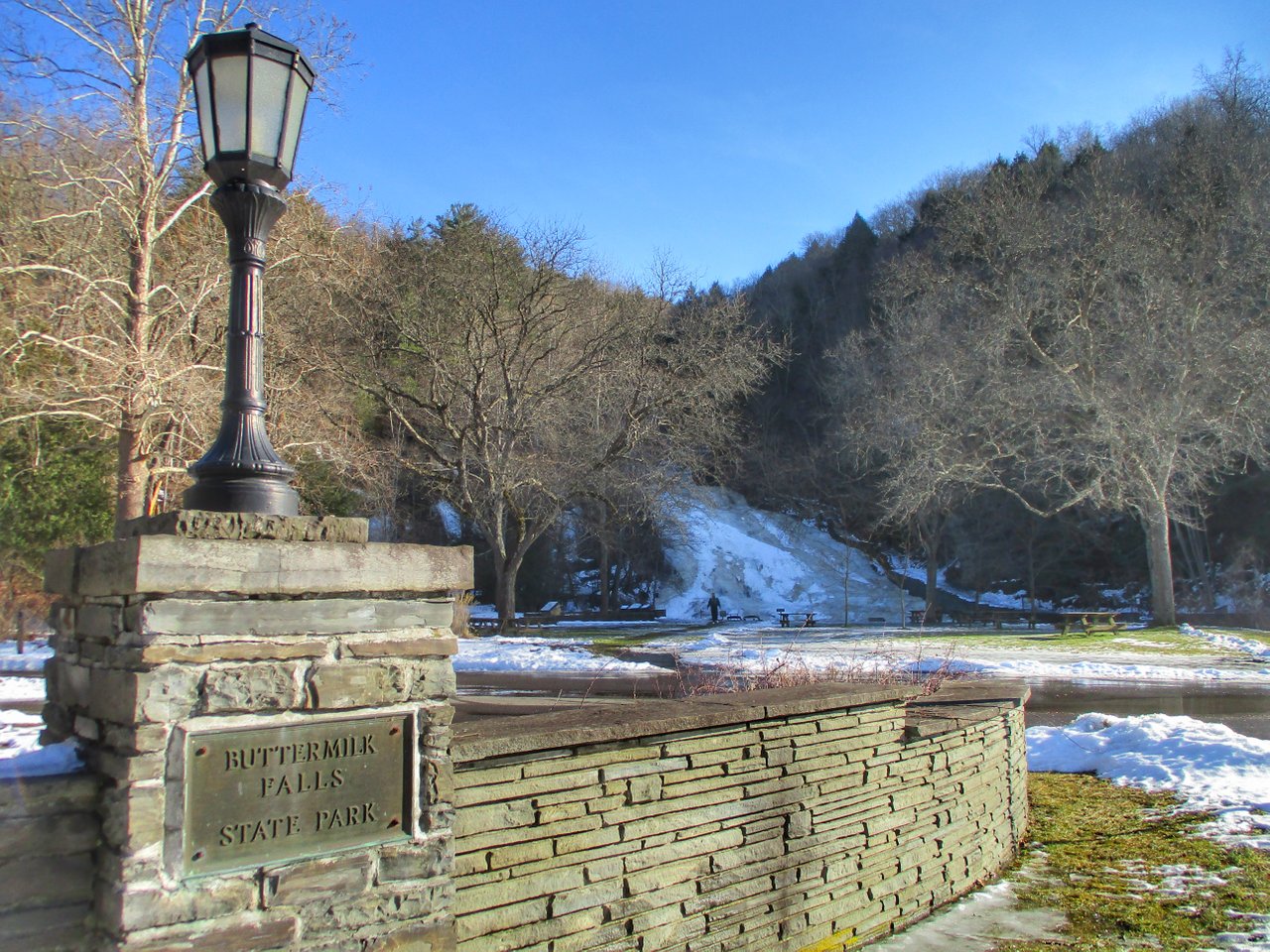 This sign made me snicker. Also, I wonder if it's something they put up in the fall or if it's year round now, when I was a child we used to slide down that waterfall into the pool below.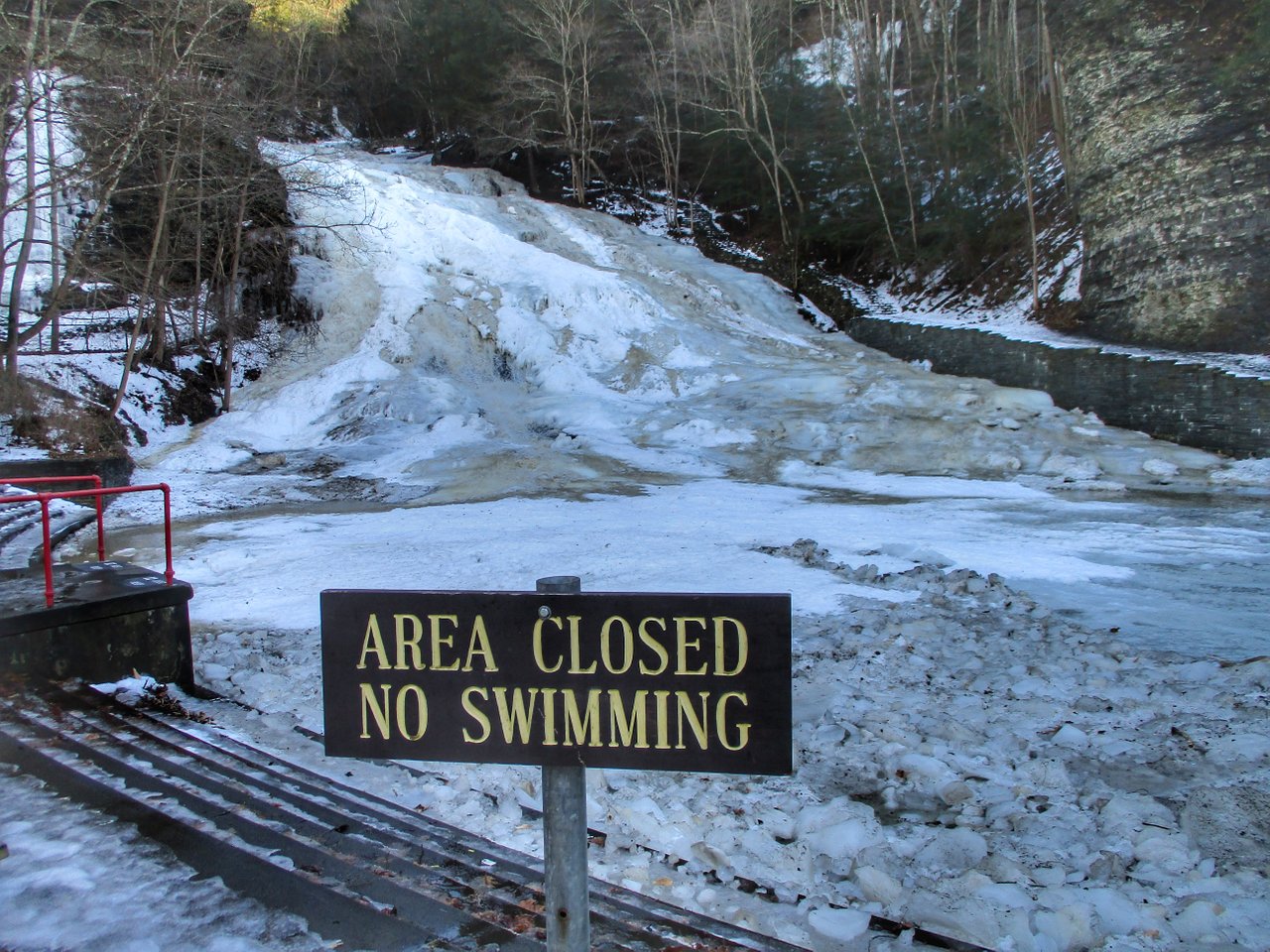 Me + Icy stairs = recipe for disaster- kept just far enough back not to take a spill and accidentally ignore that sign.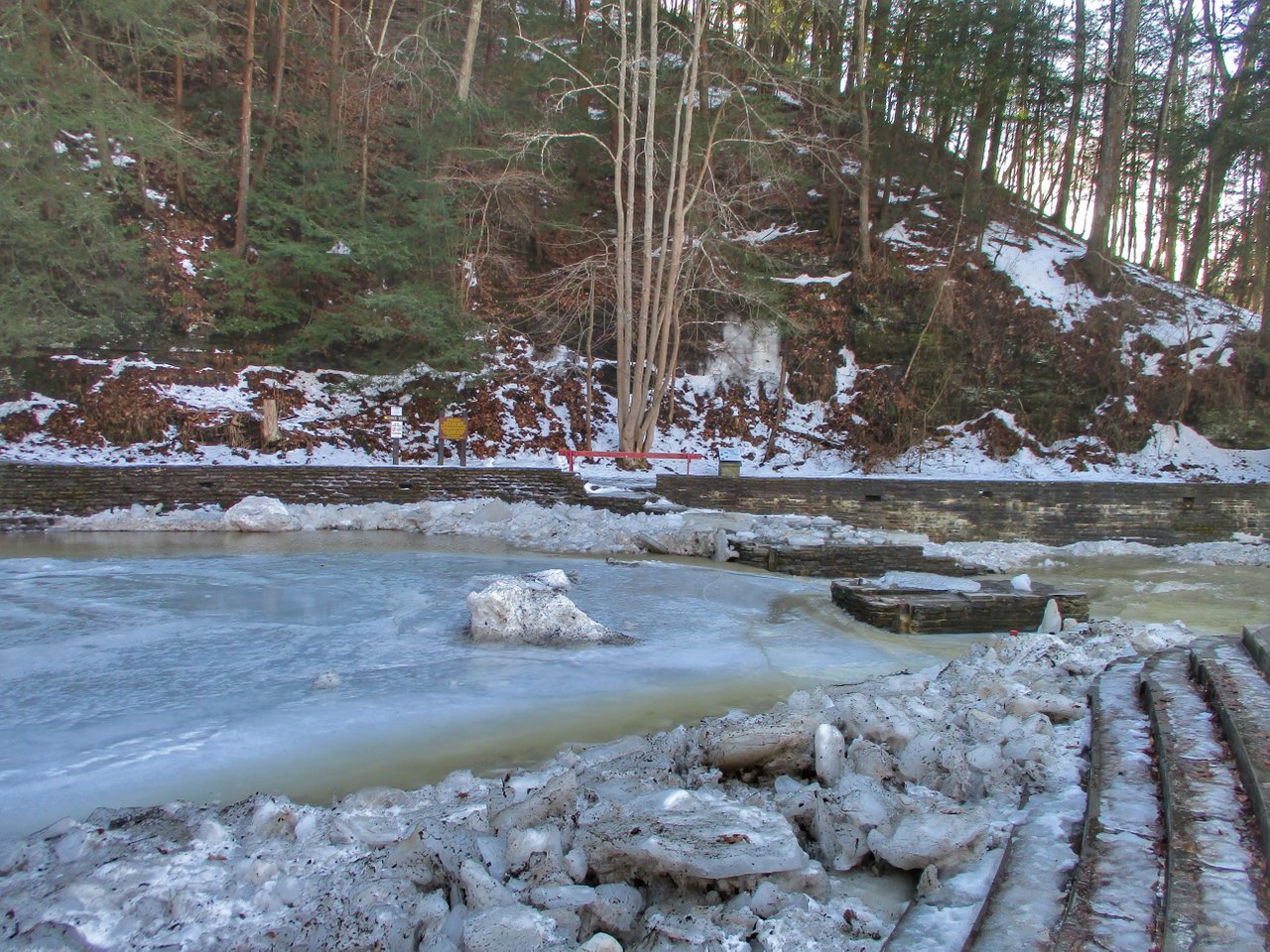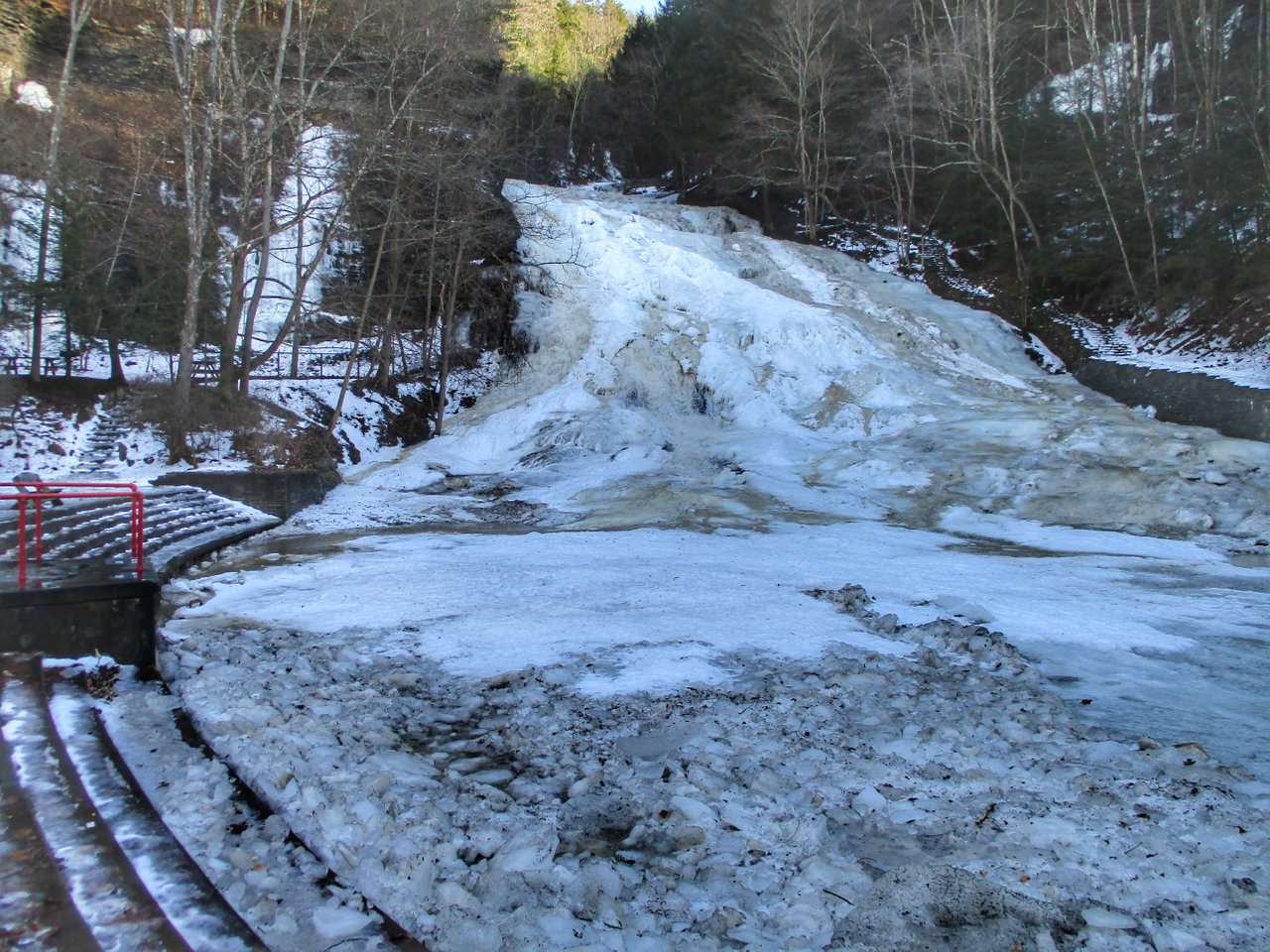 Just a little bit of water breaking free, a few more days of warmer weather and this will be roaring- looking forward to the spring shots!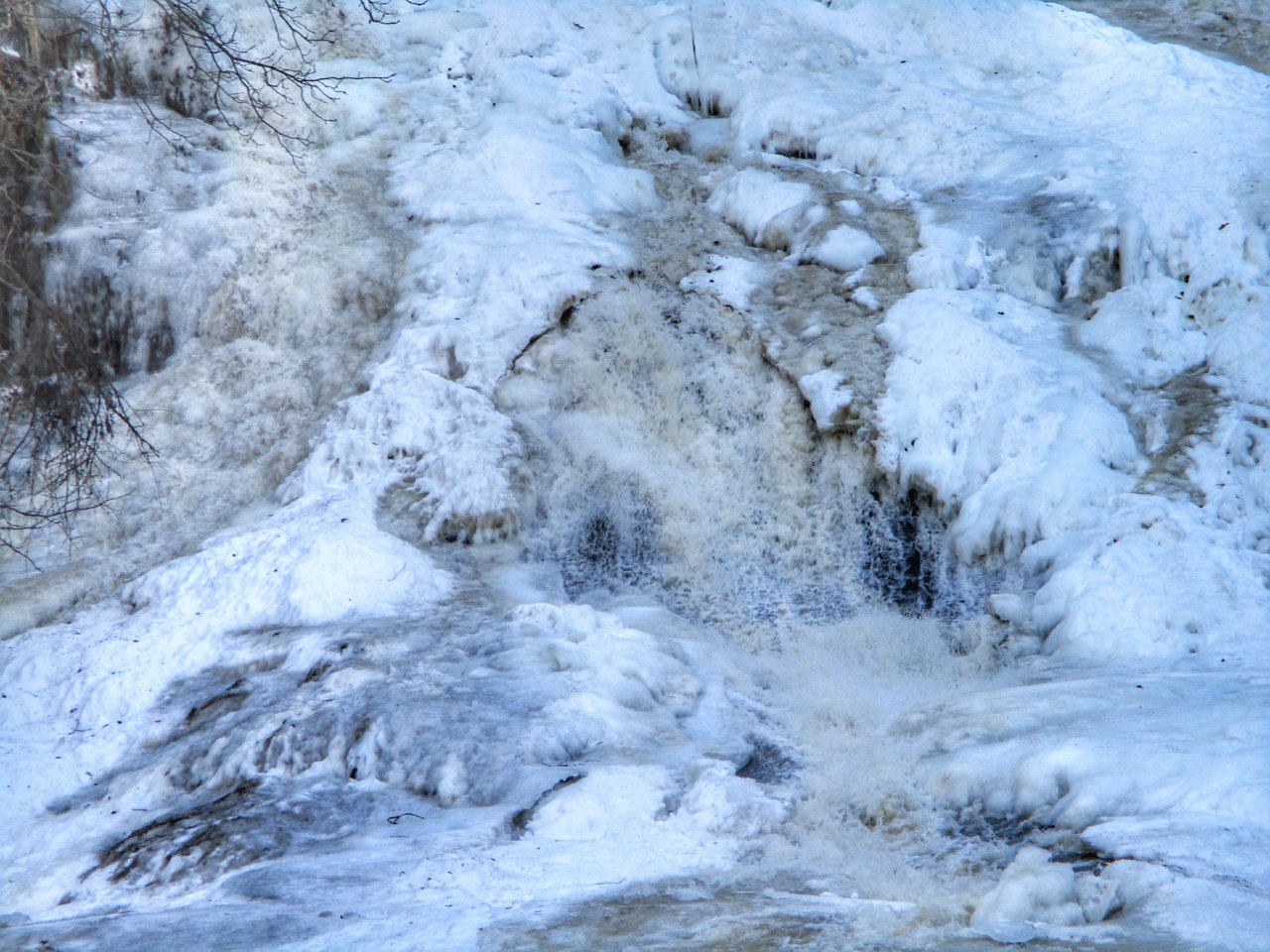 Brief Clip to bring you here with me: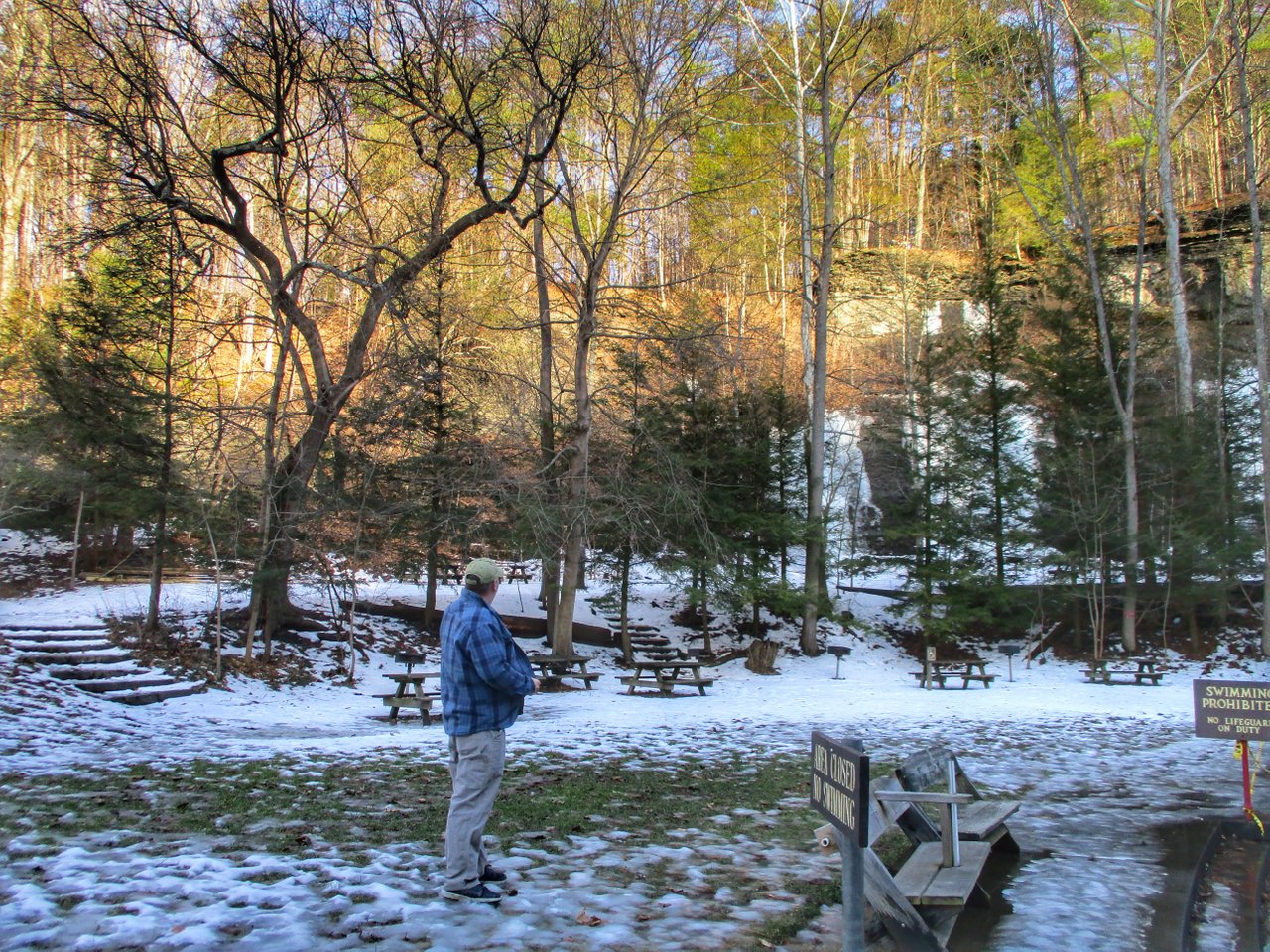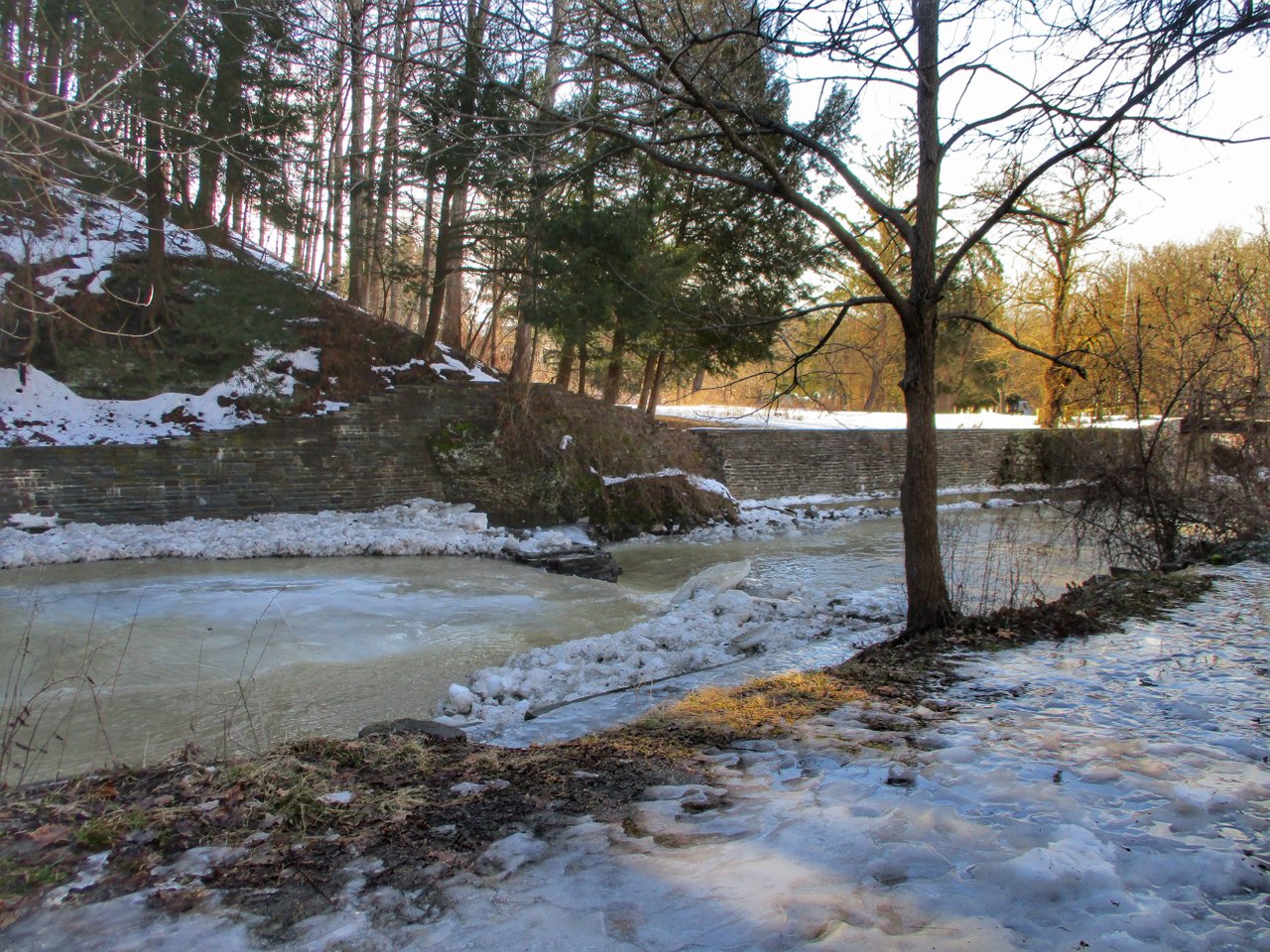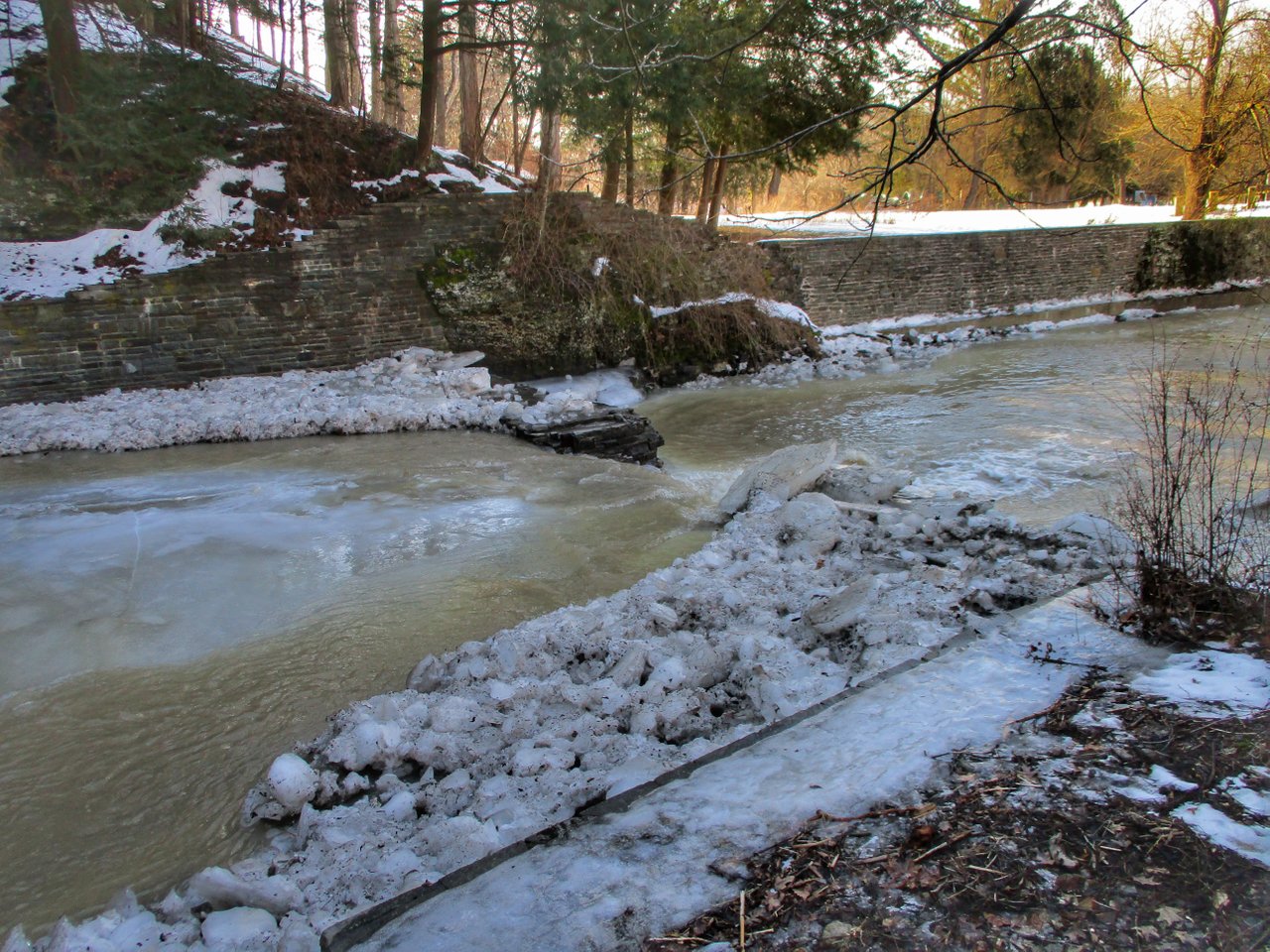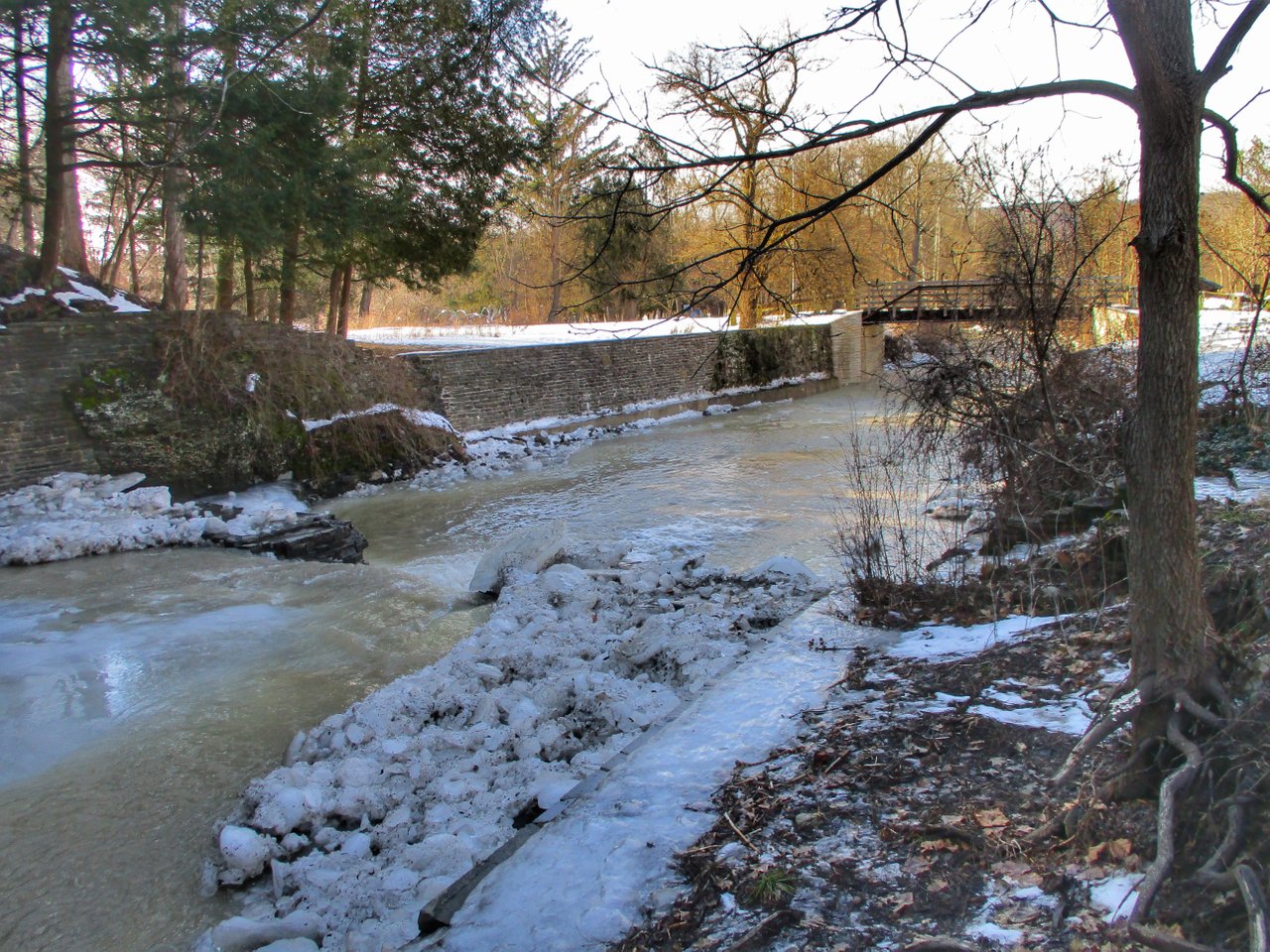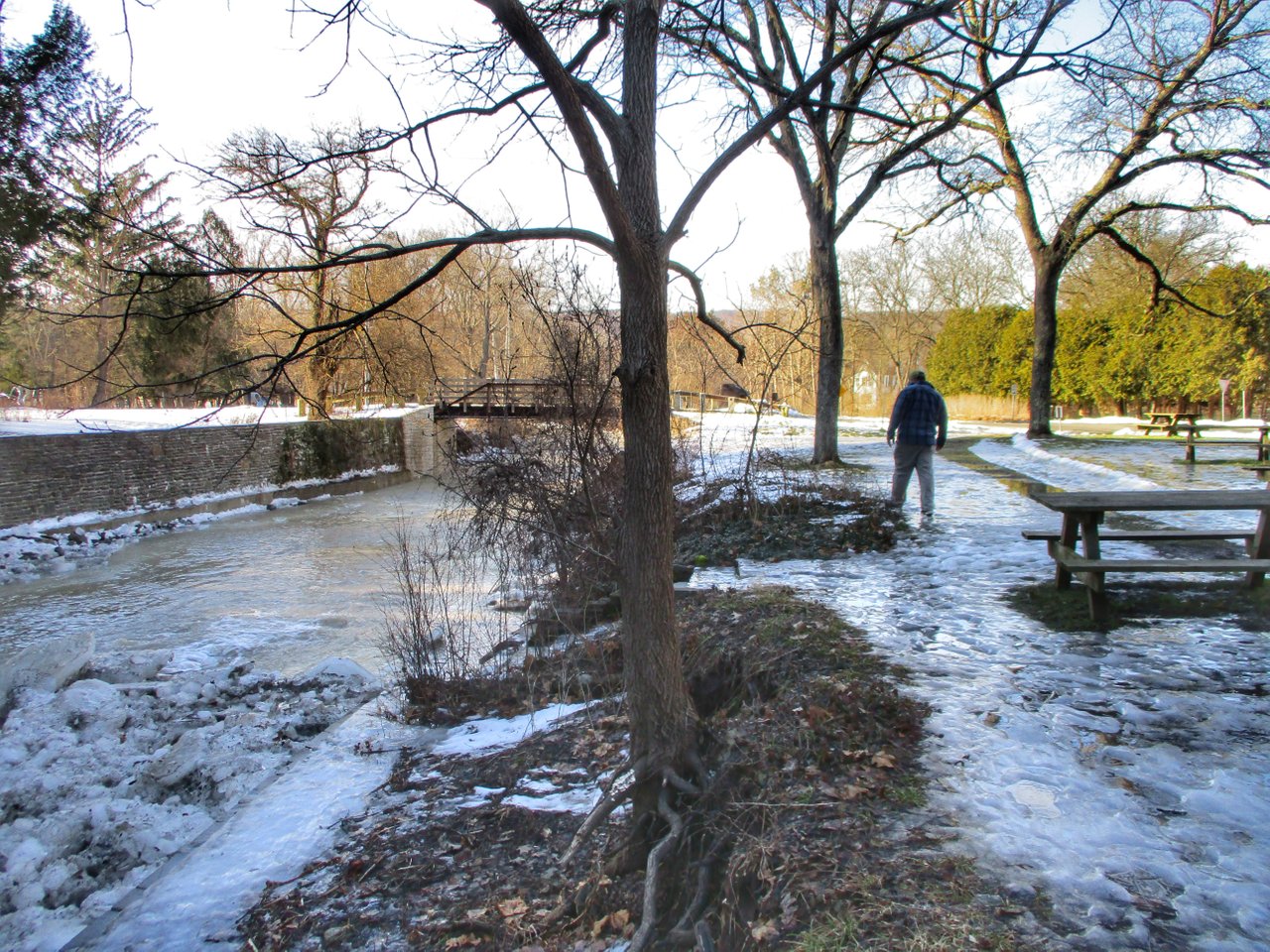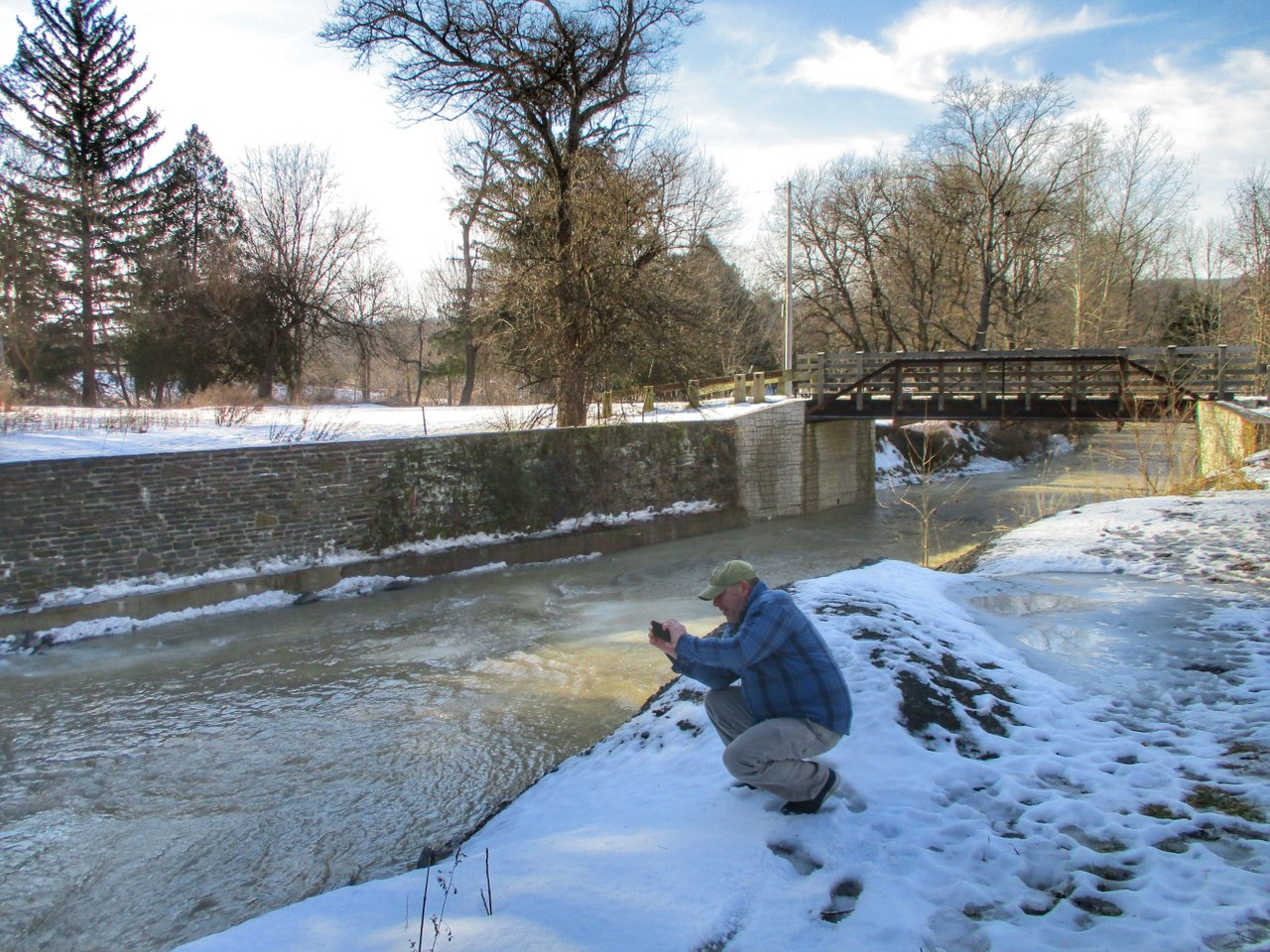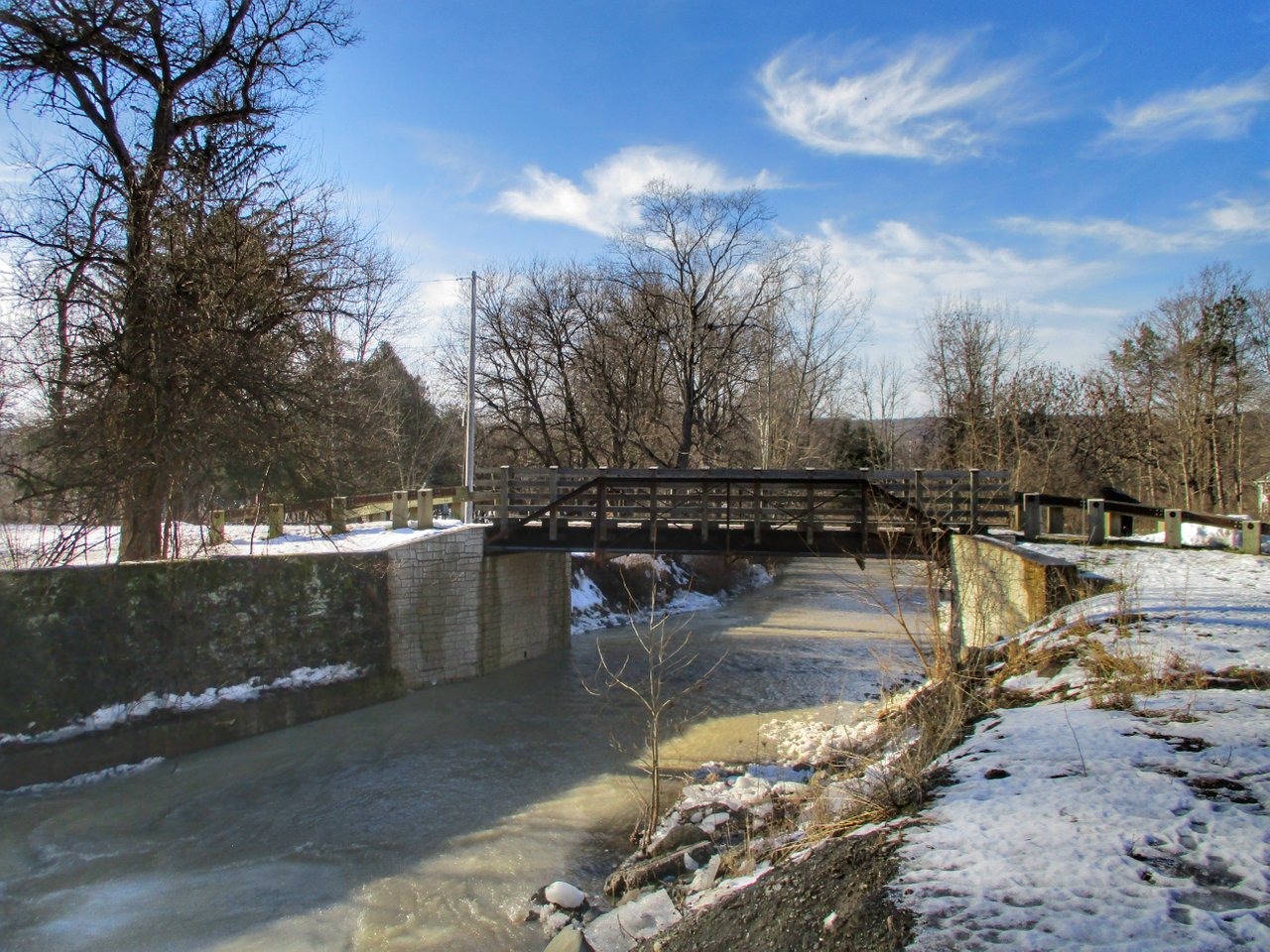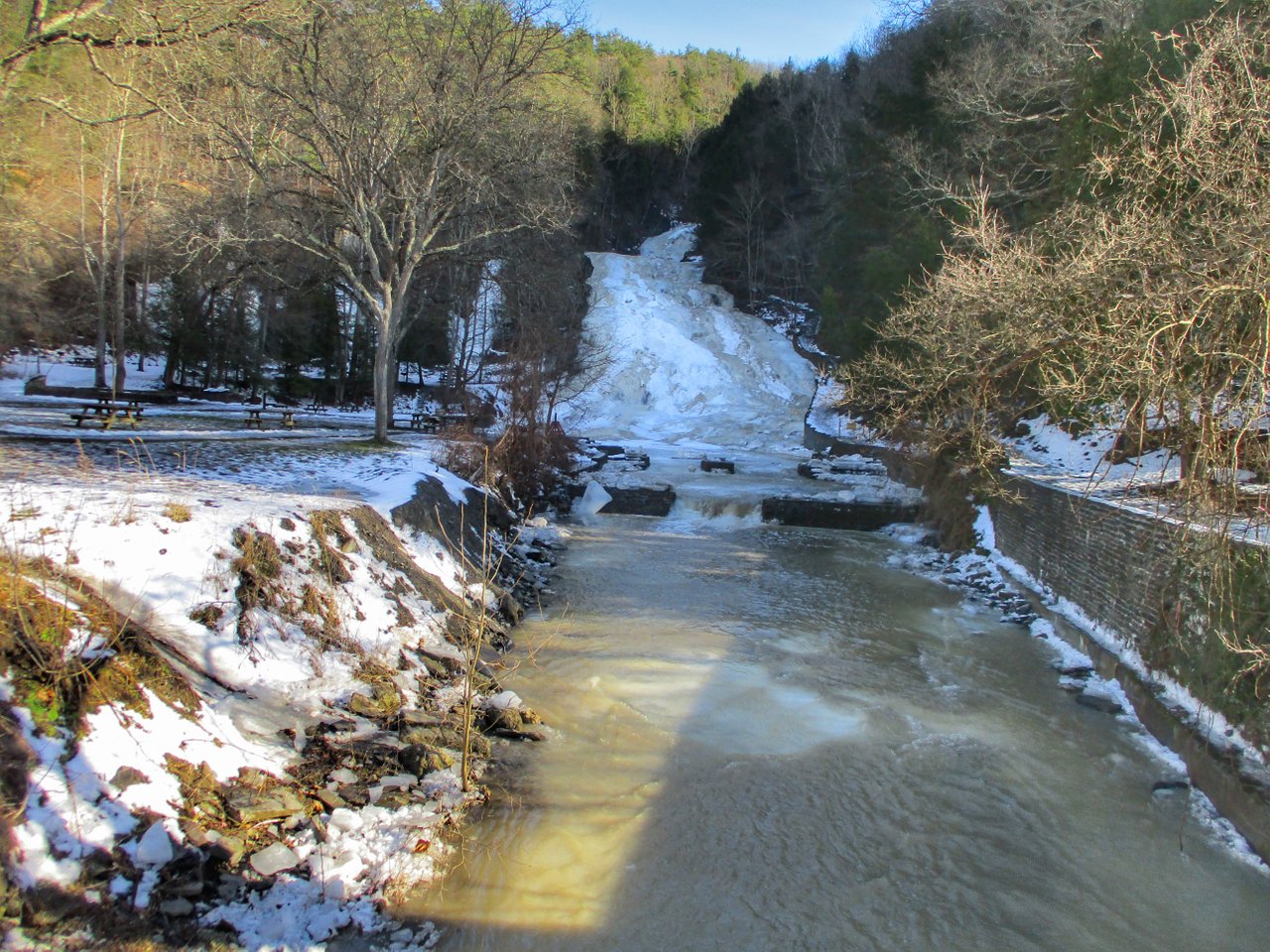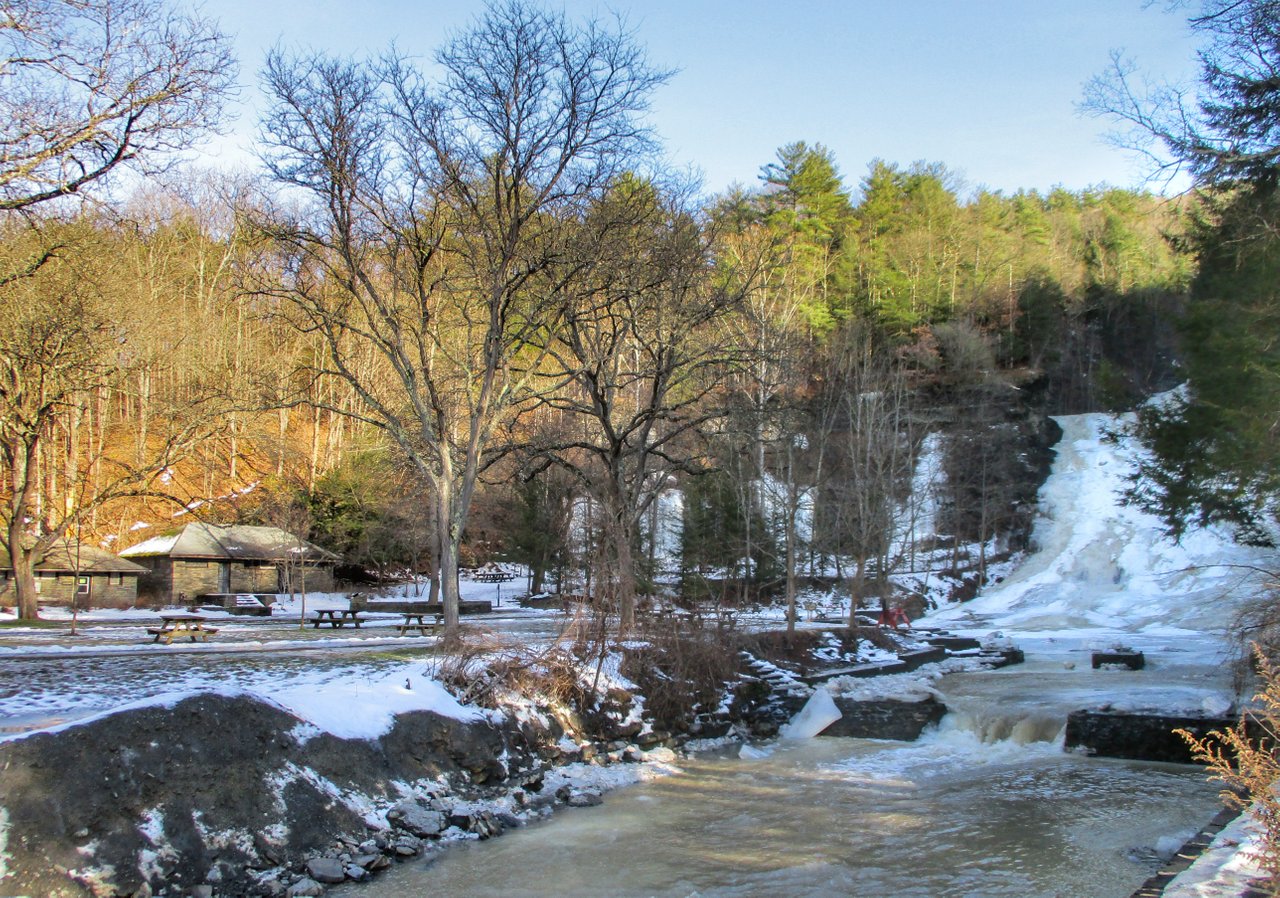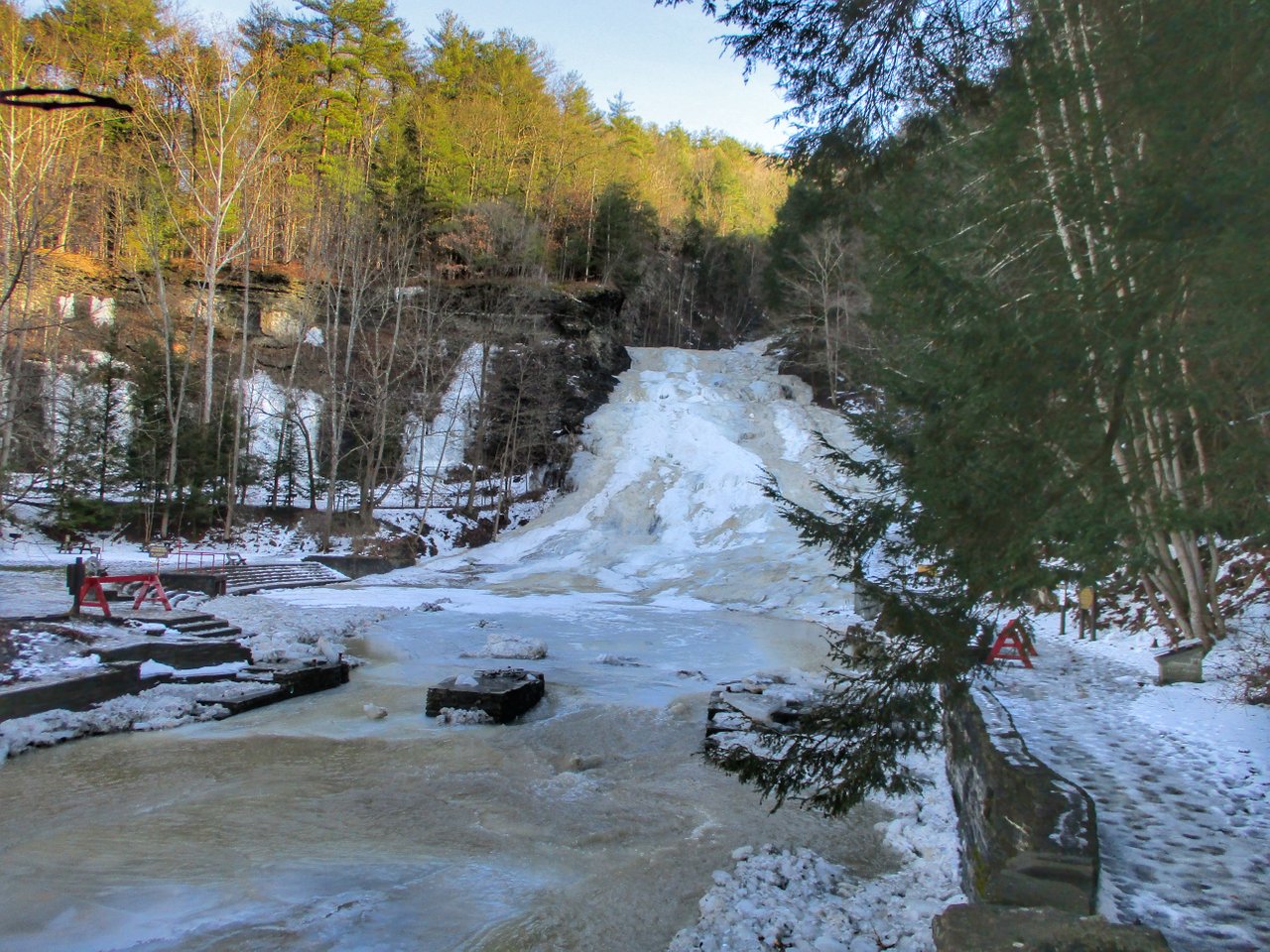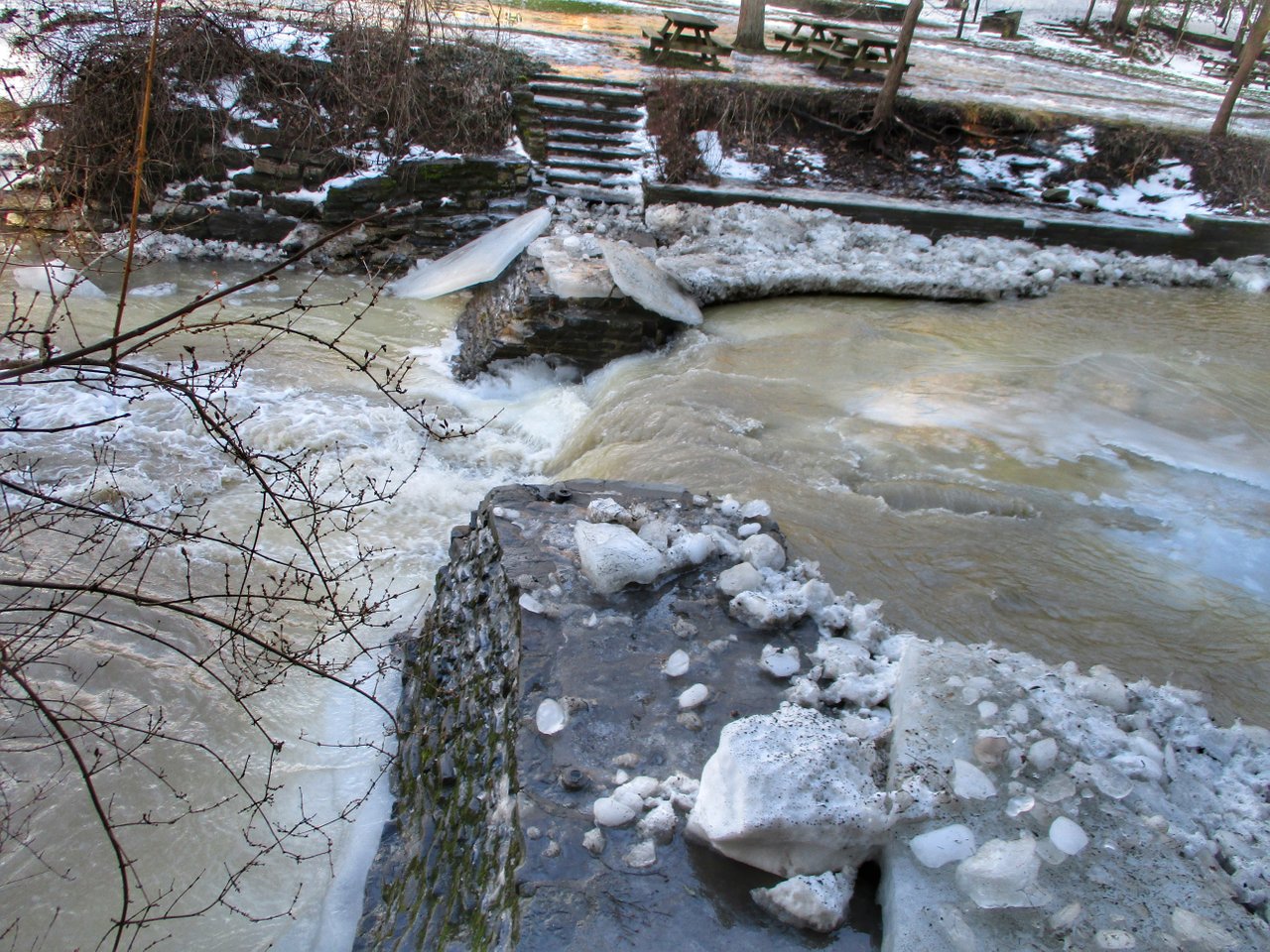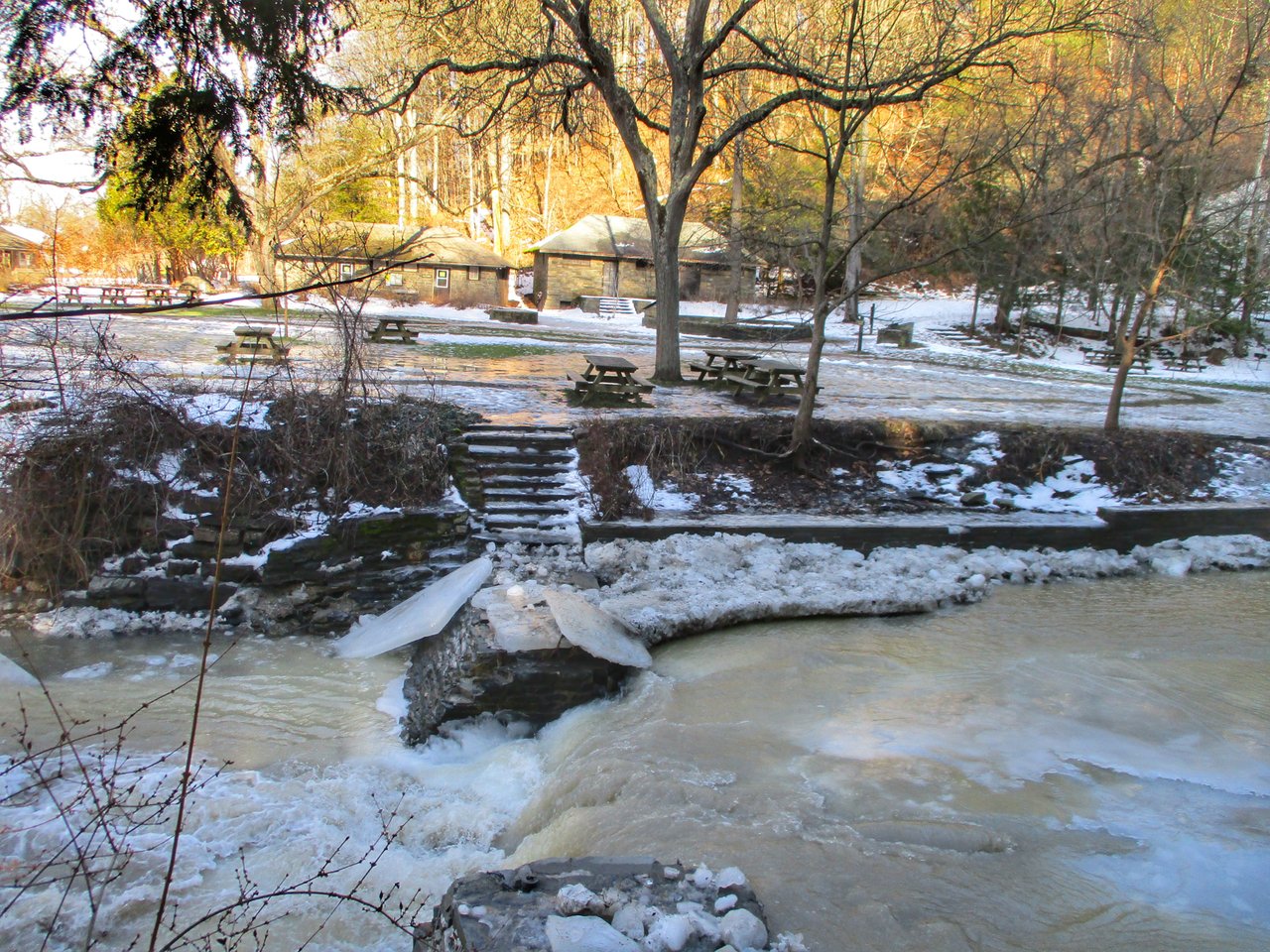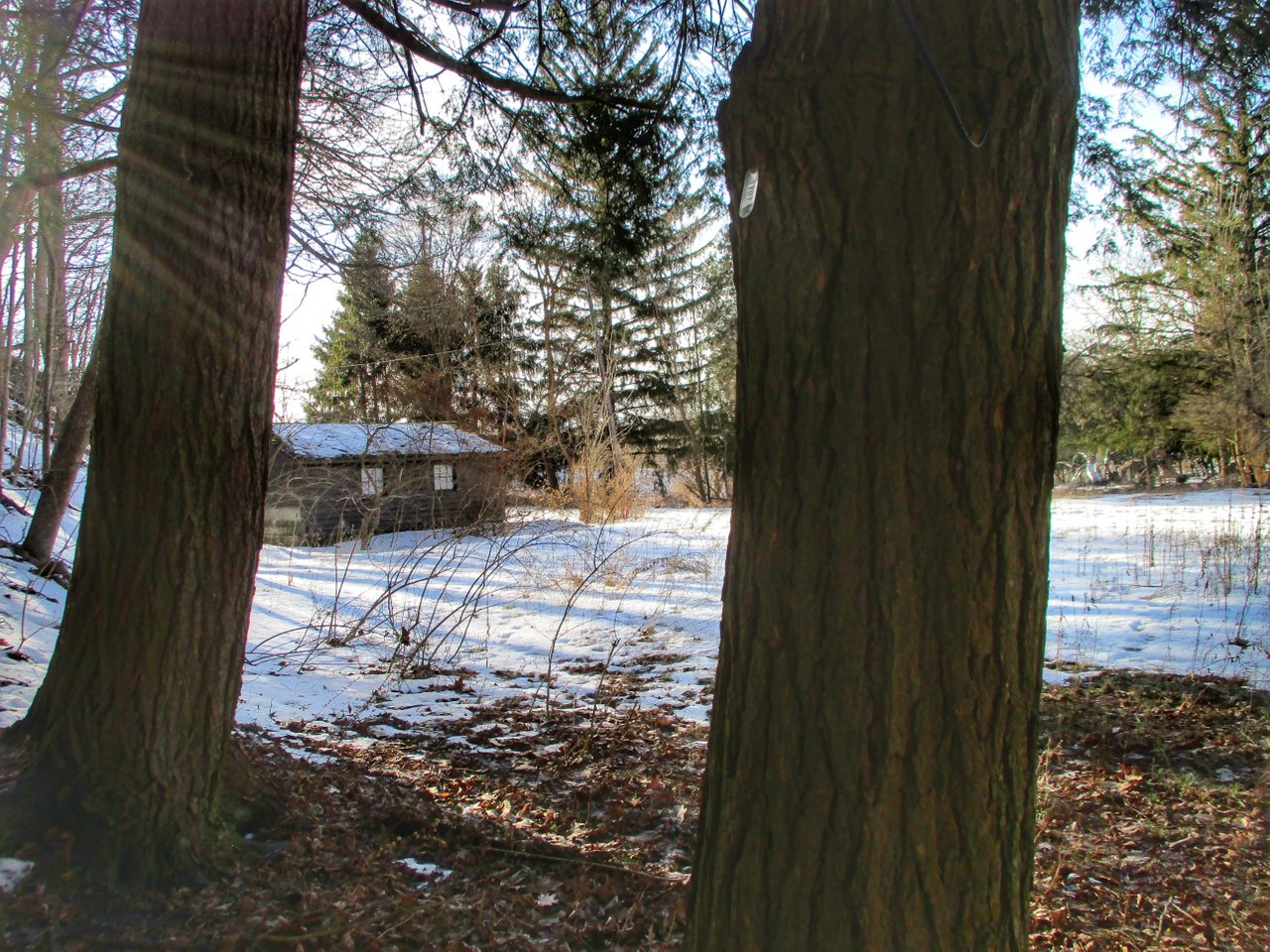 If only they had a wood stove, I'd rent it right now :)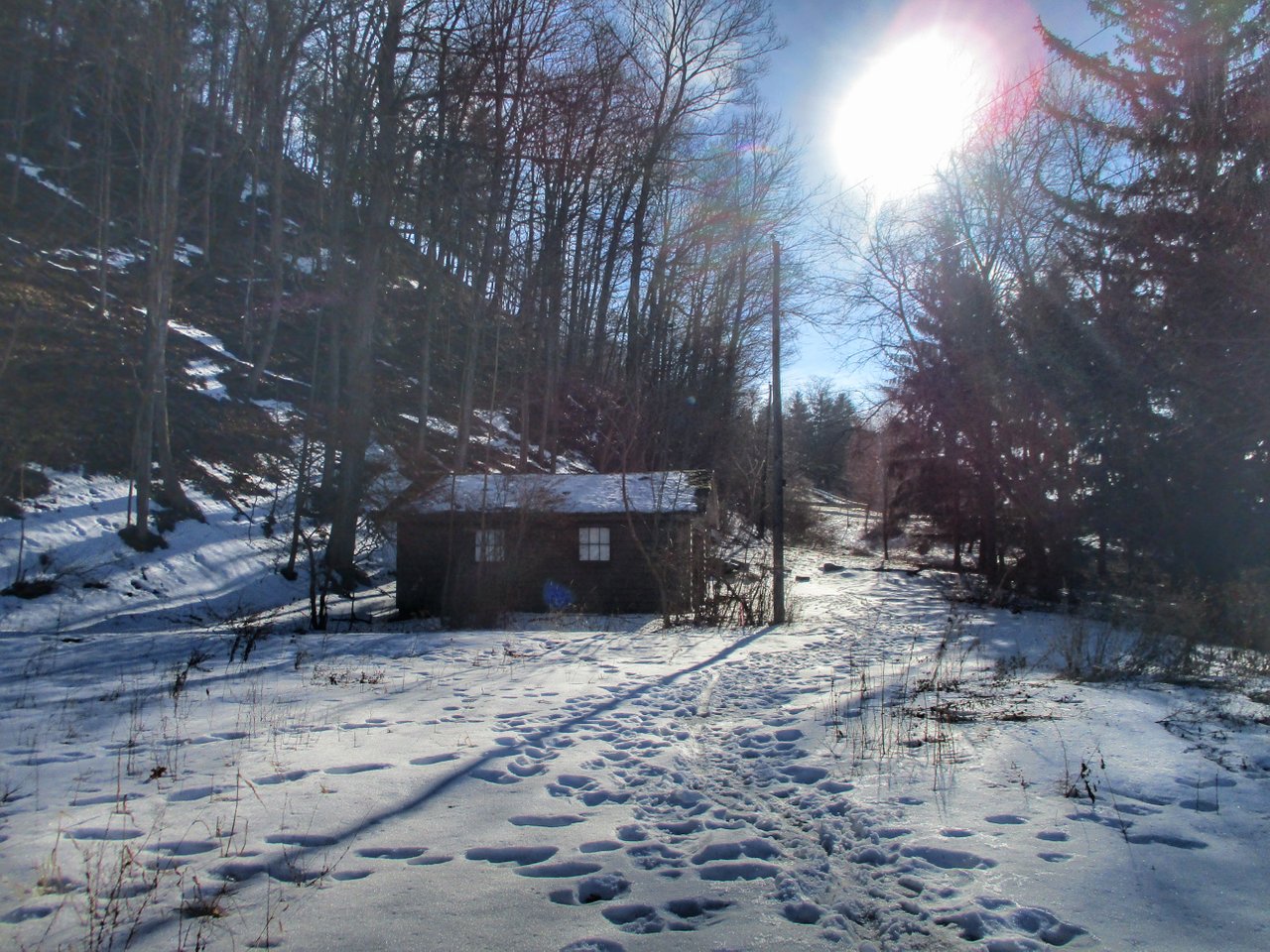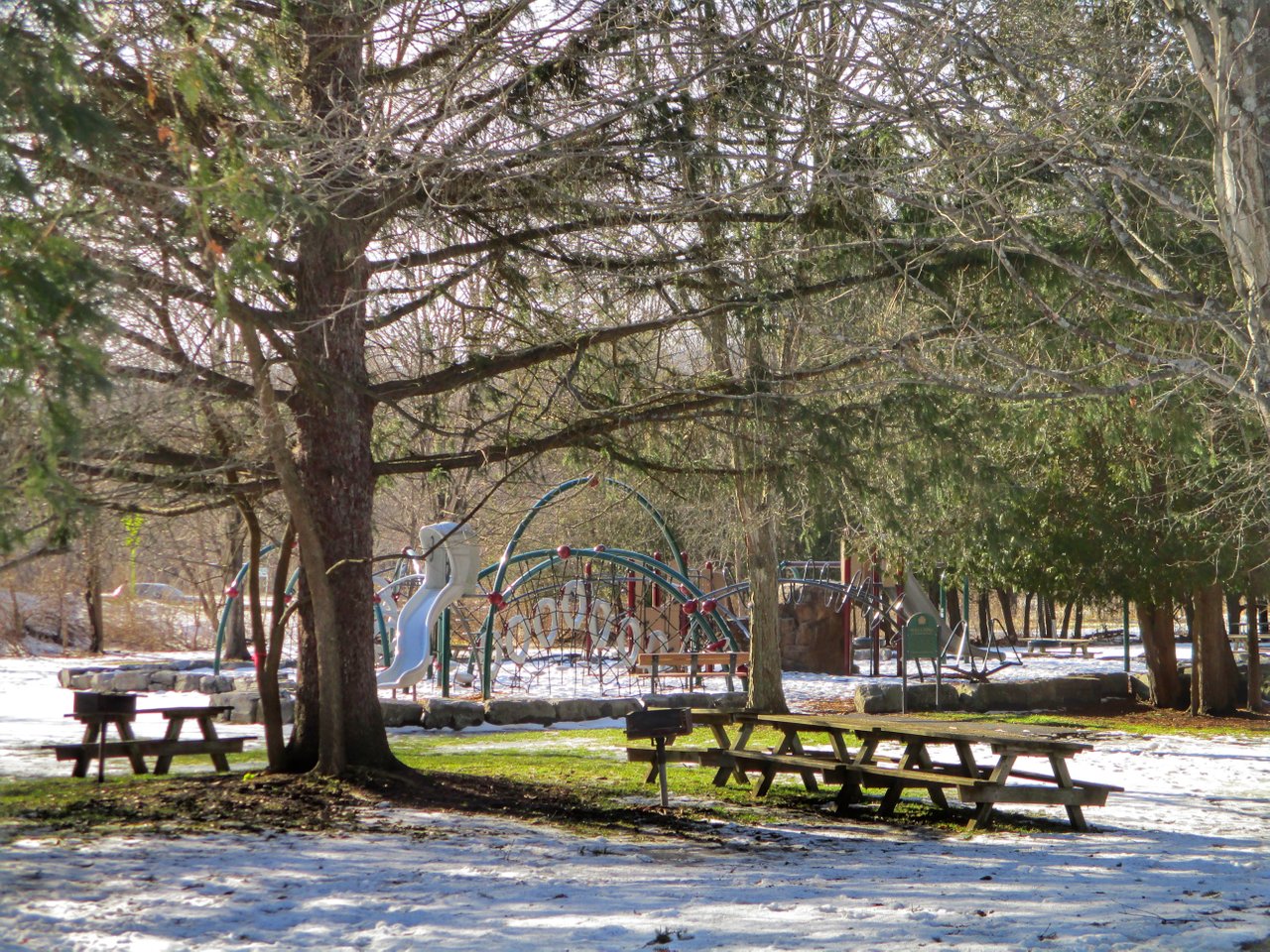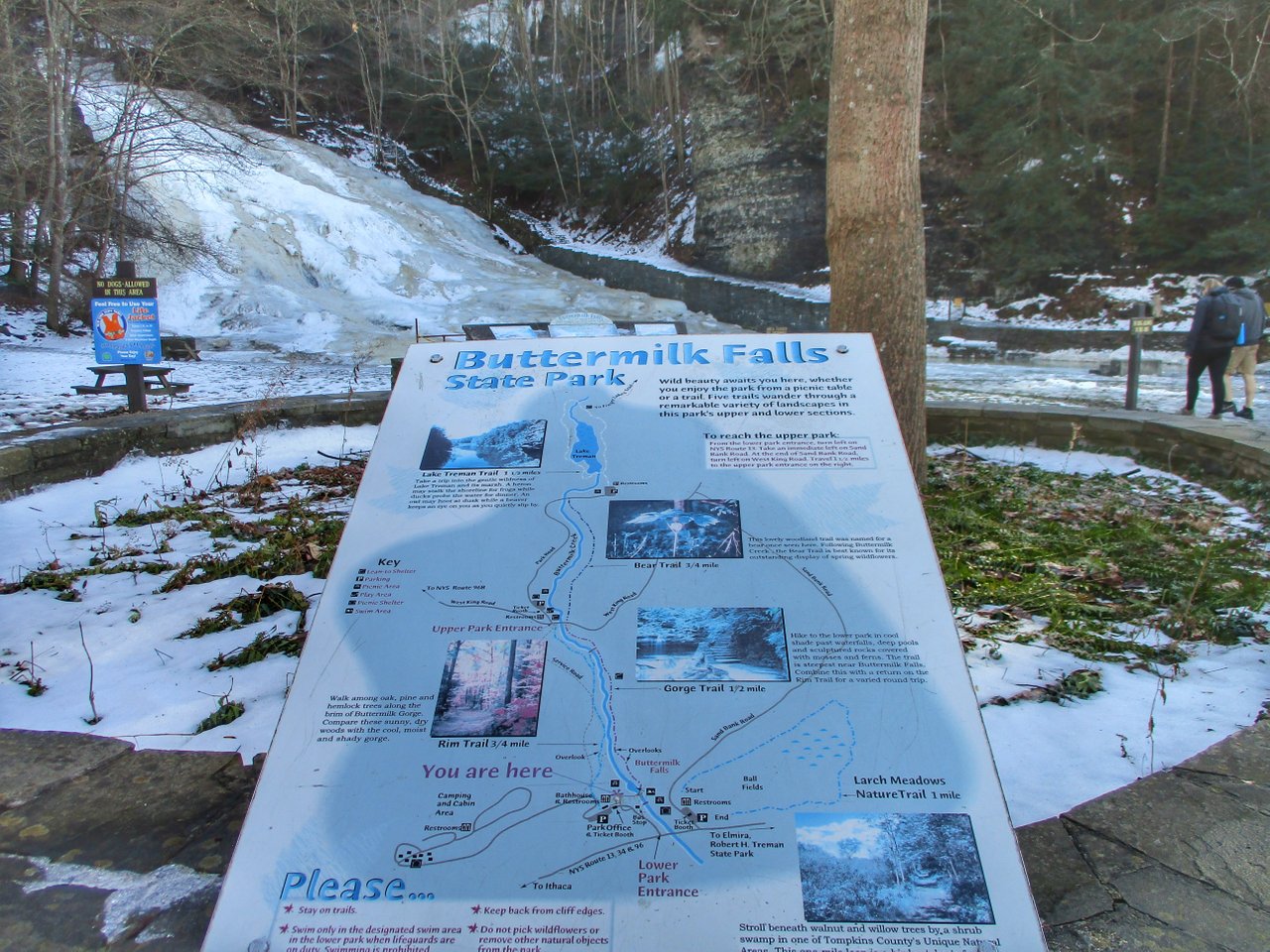 And again, stay tuned for more of the dreem team chasing winter water falls!

Have you filled your witness votes?
Check out these passionate and competent souls:@ocd-witness, @pharesim, @yabapmatt, @aggroed, @teamsteem, @steempeak, @steemgigs, @dragosroua; then go to https://steemit.com/~witnesses