So far on this waterfall chasing adventure I've taken you to Taughannok State Park this next place is a bit more obscure. In fact the only reason we knew about it is many moons ago a group of Howie's friends attending Ithaca College lived across the street in the bachelor party pad to beat all bachelor party pads.
We exited those parties on more than one occasion to get some alone time by the falls...'Night Swimming deserves a quiet night'-REM- oops, sorry, got lost in a romantic skinny dipping memory, probably more appropriate for a warmer post ;-)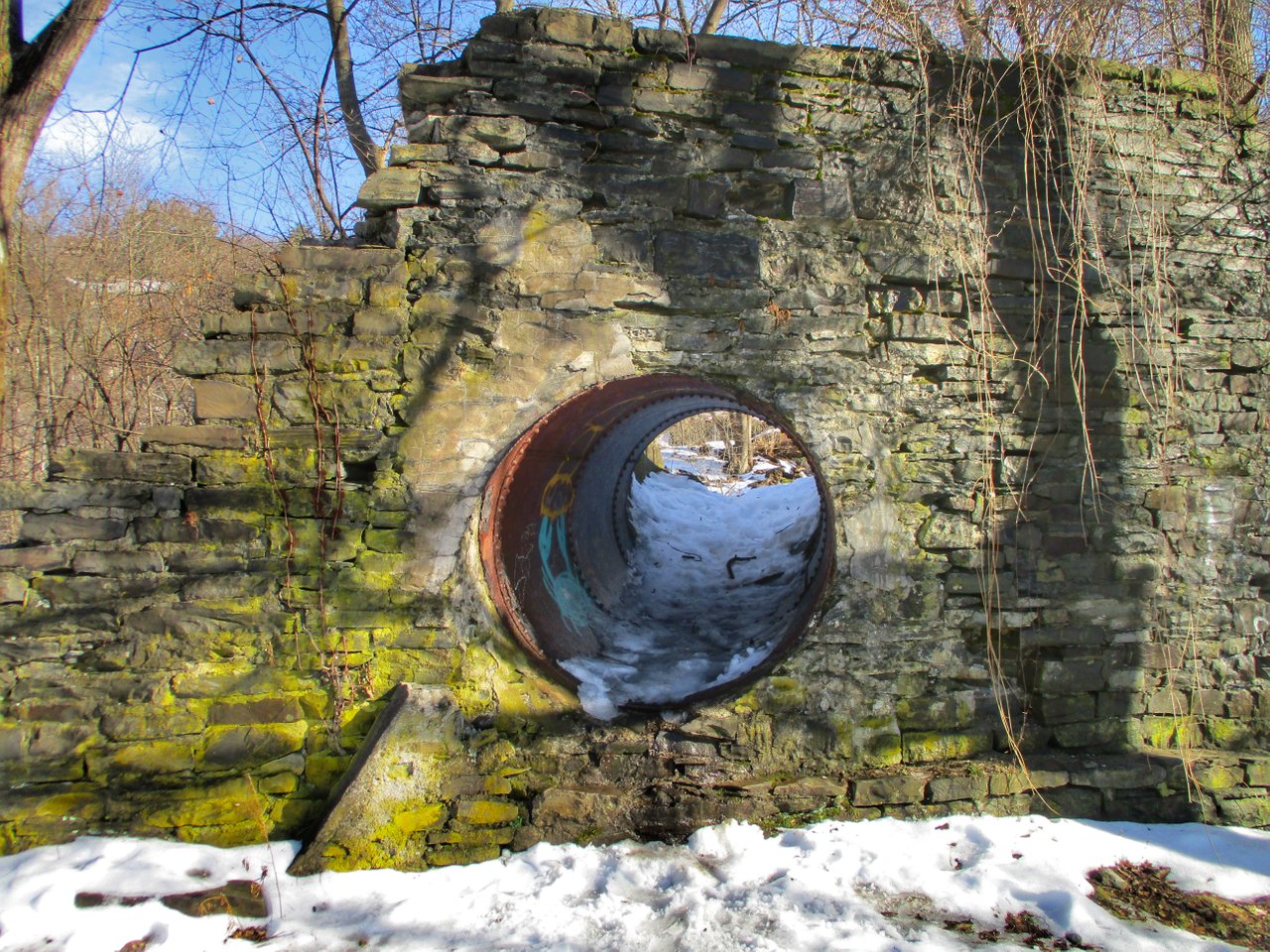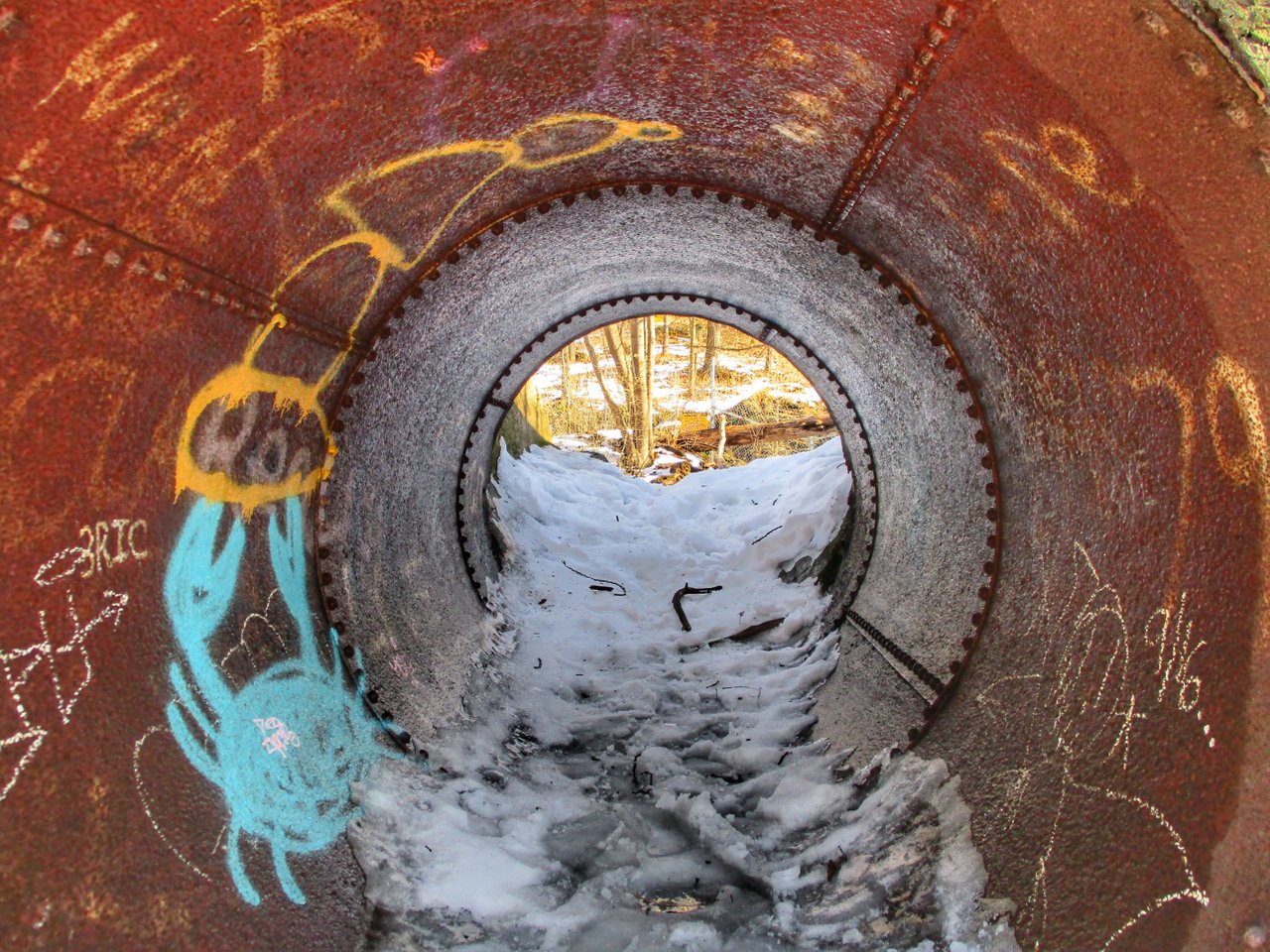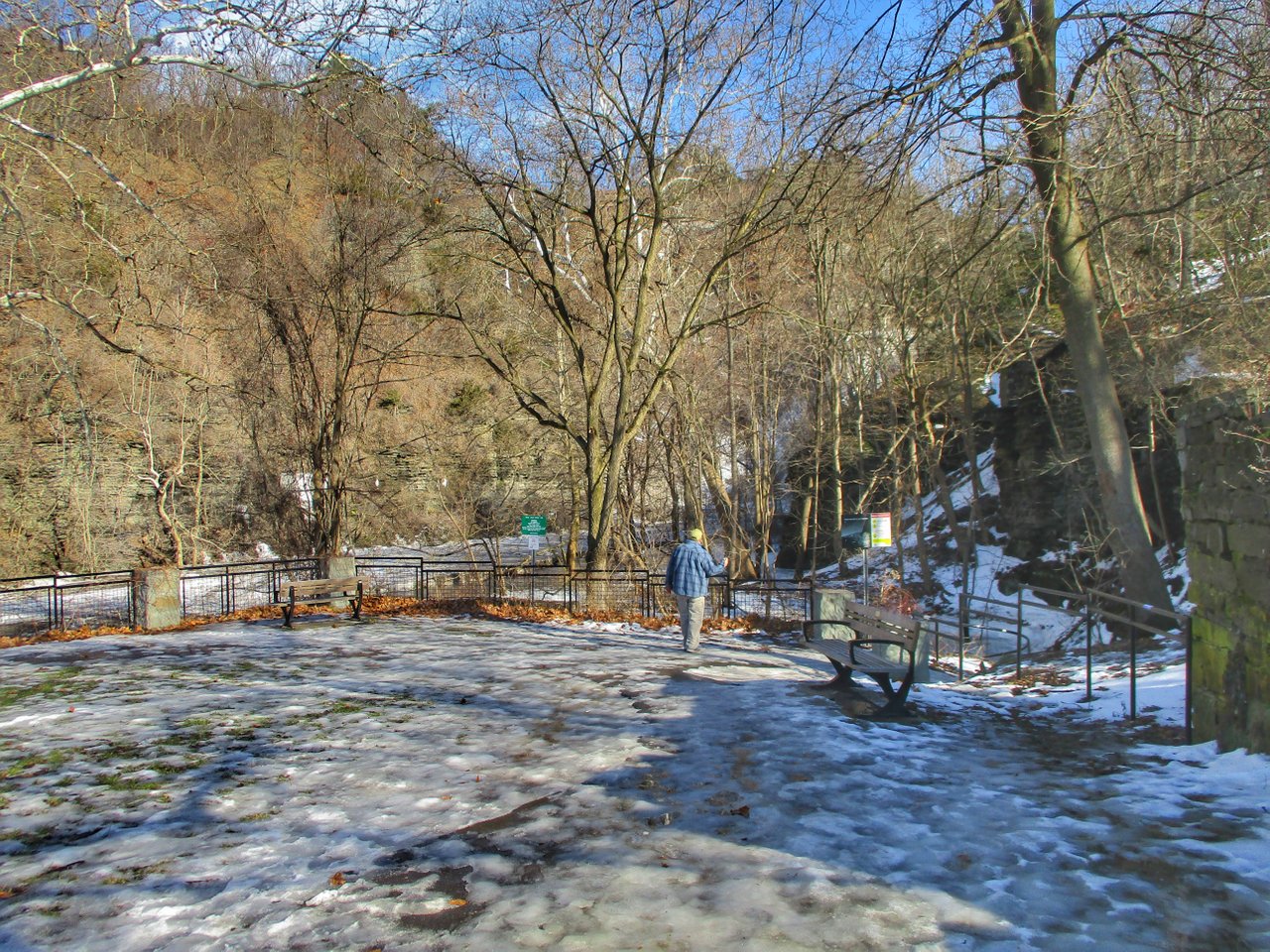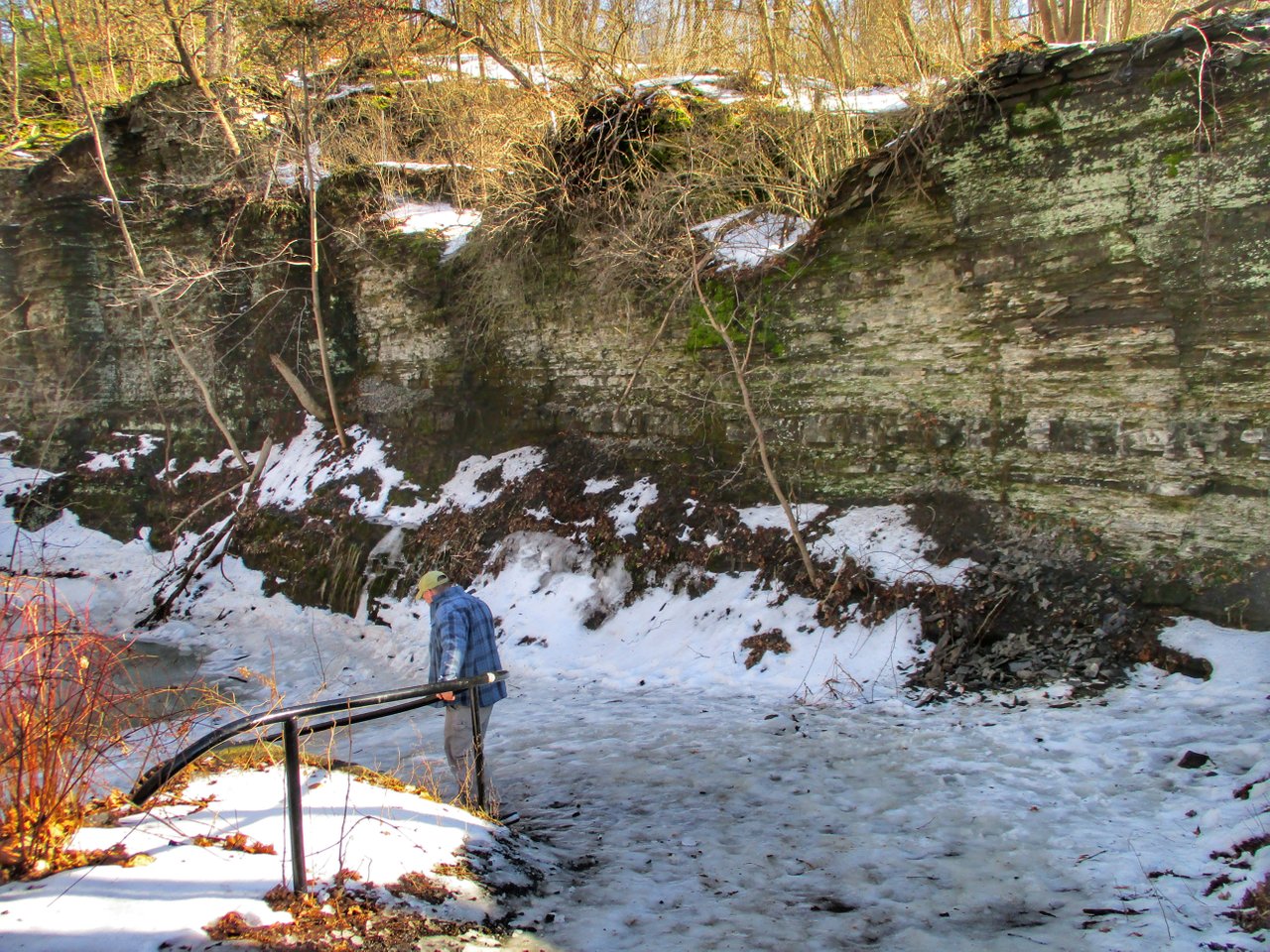 The ice was insane, should've just sat on my butt and slid down...oh wait, I did...well fell on my butt and slid down:
Wait for me Howie!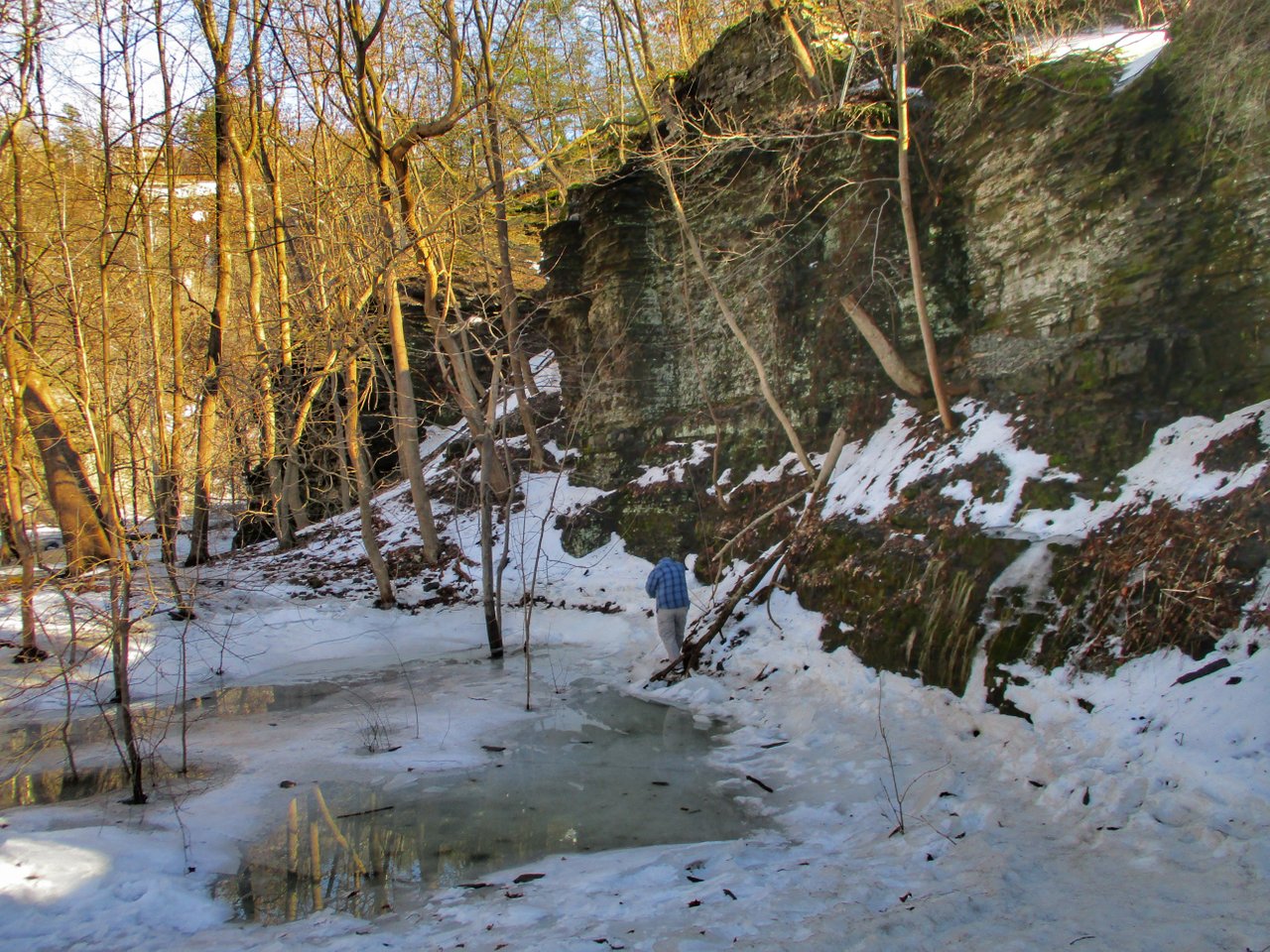 This looks perfectly safe....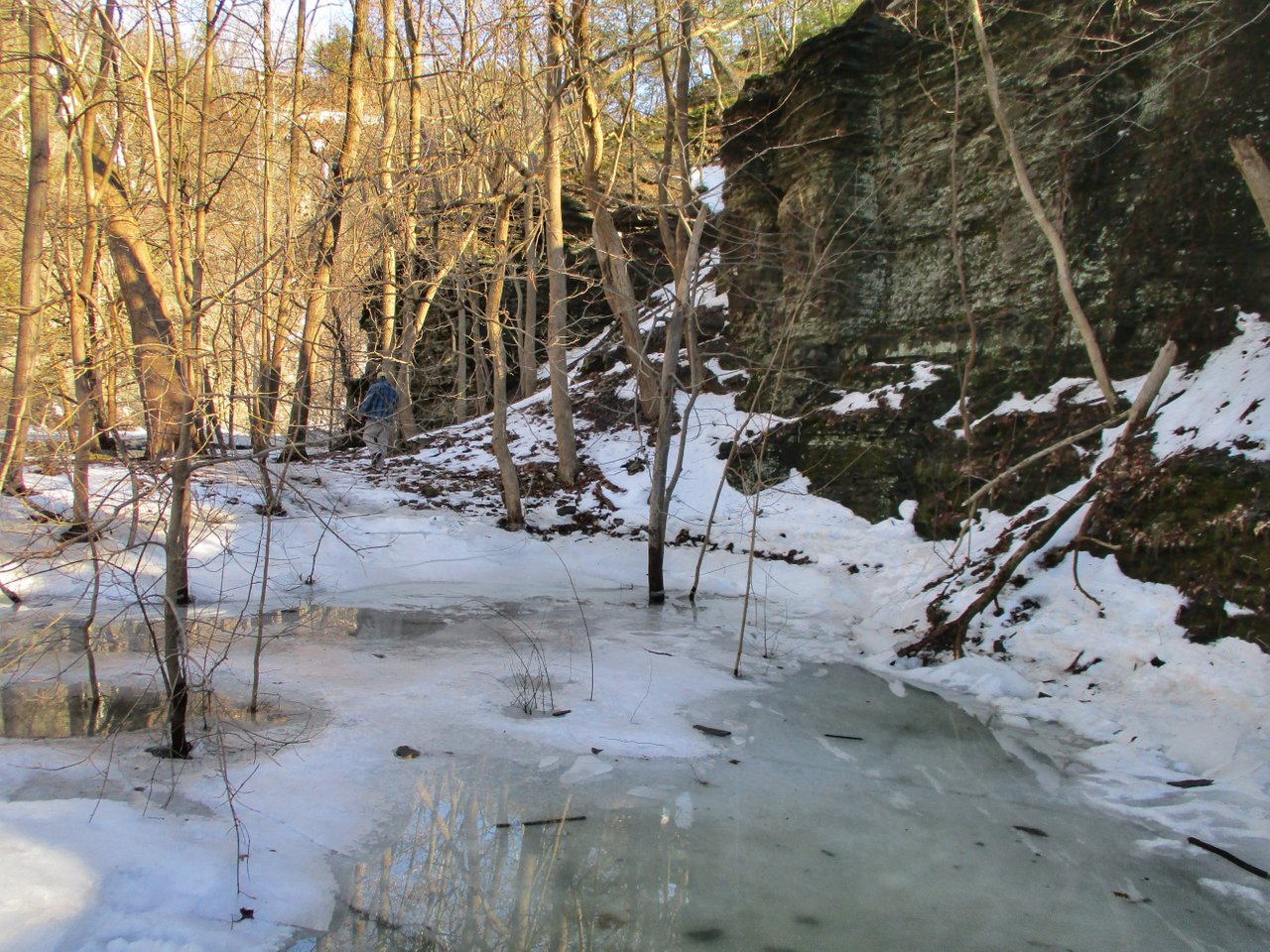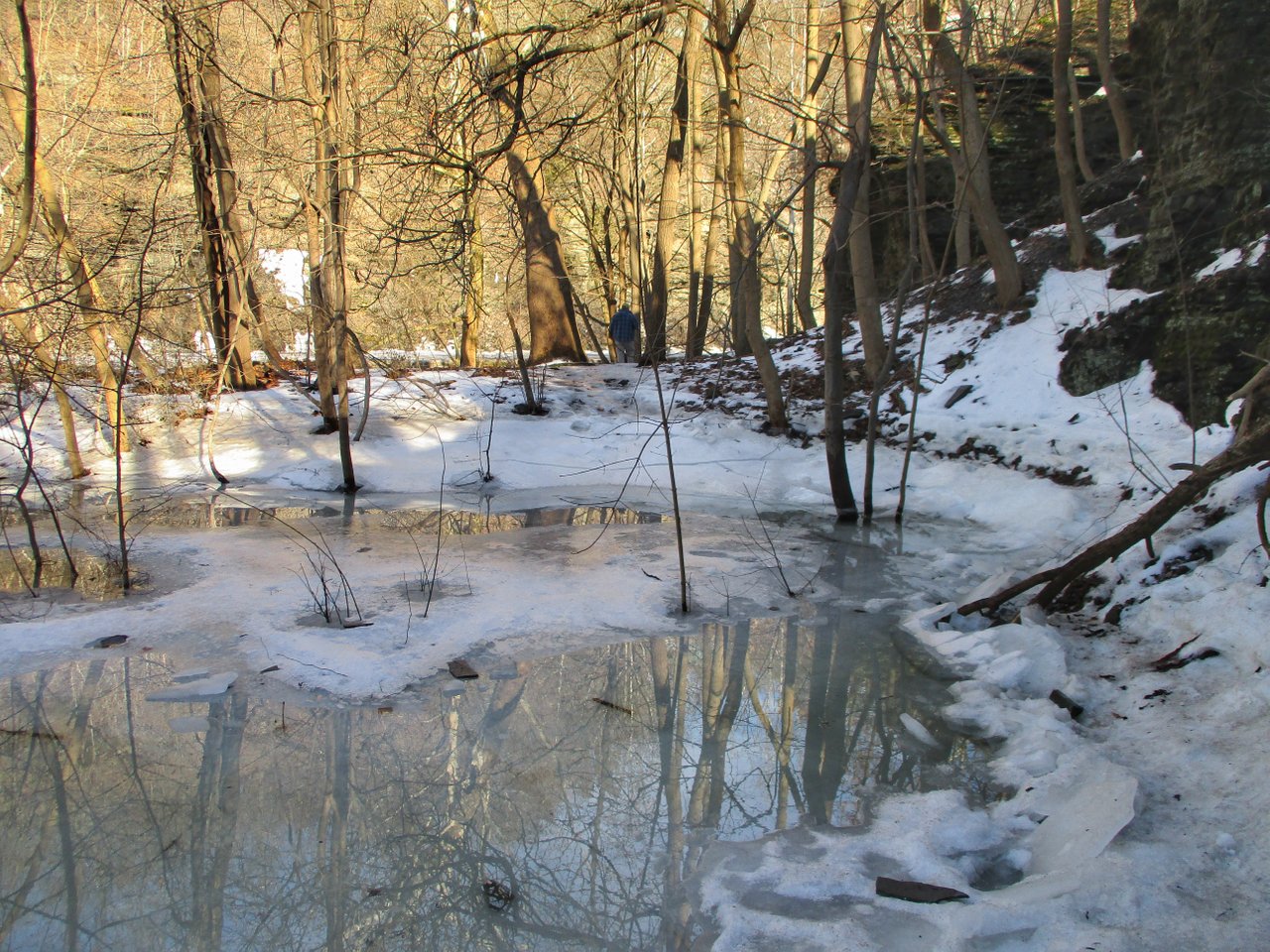 And here is about as close we could get-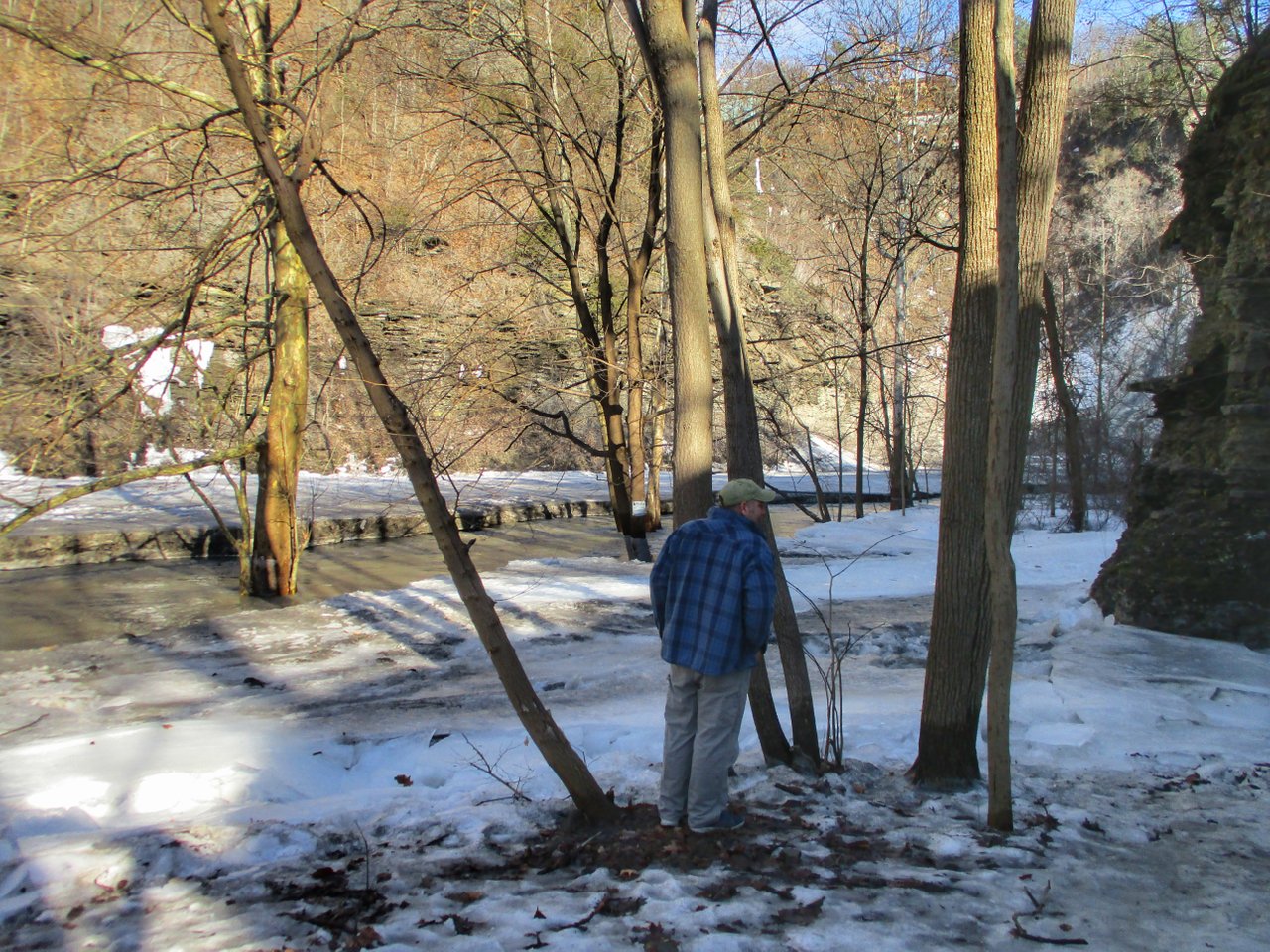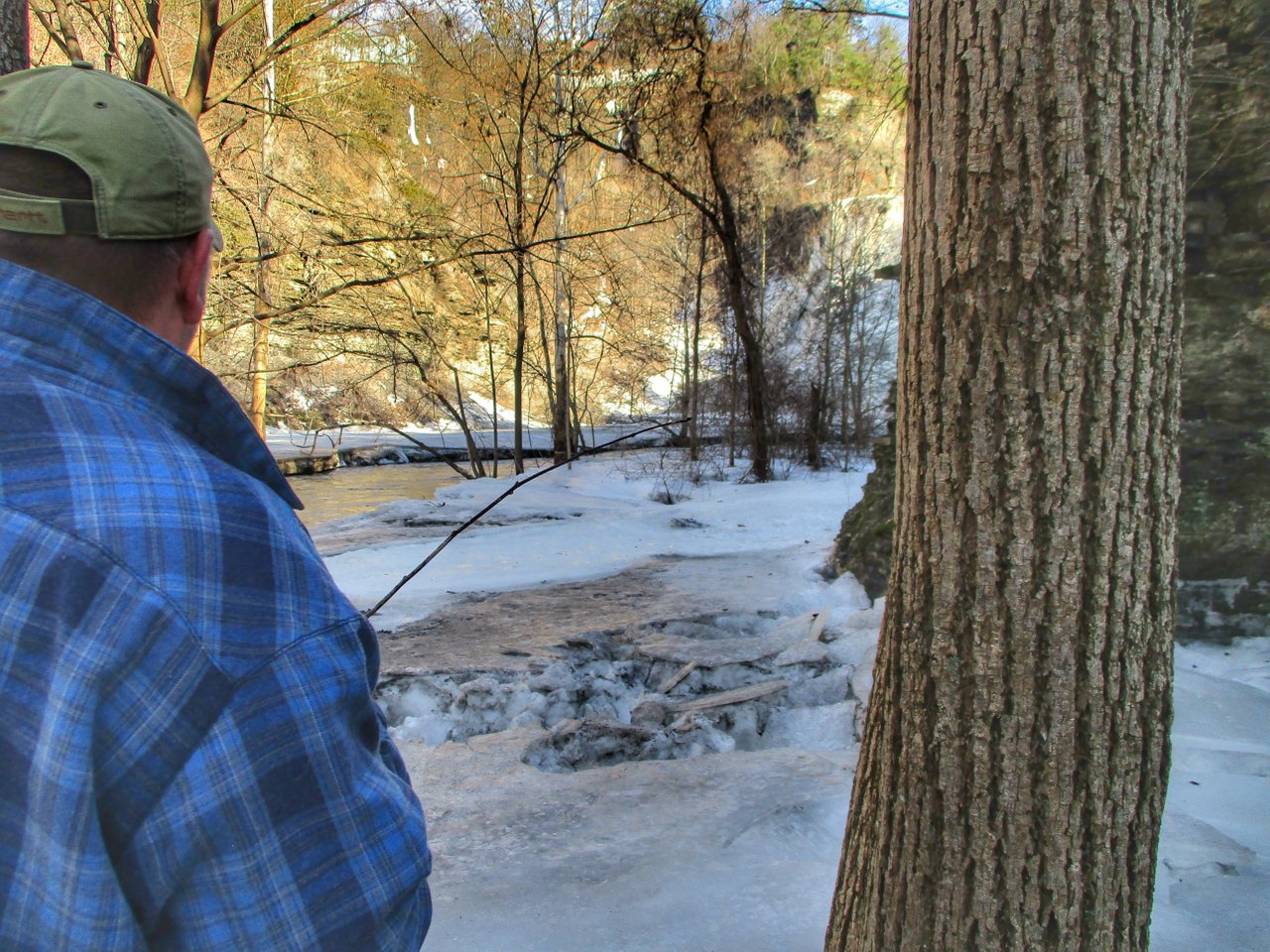 Not this crazy chick, she decided a closer look was worth the possible death by falling through ice: (Okay, I would've done that once upon a time too...or today if Howie wasn't there hee ;)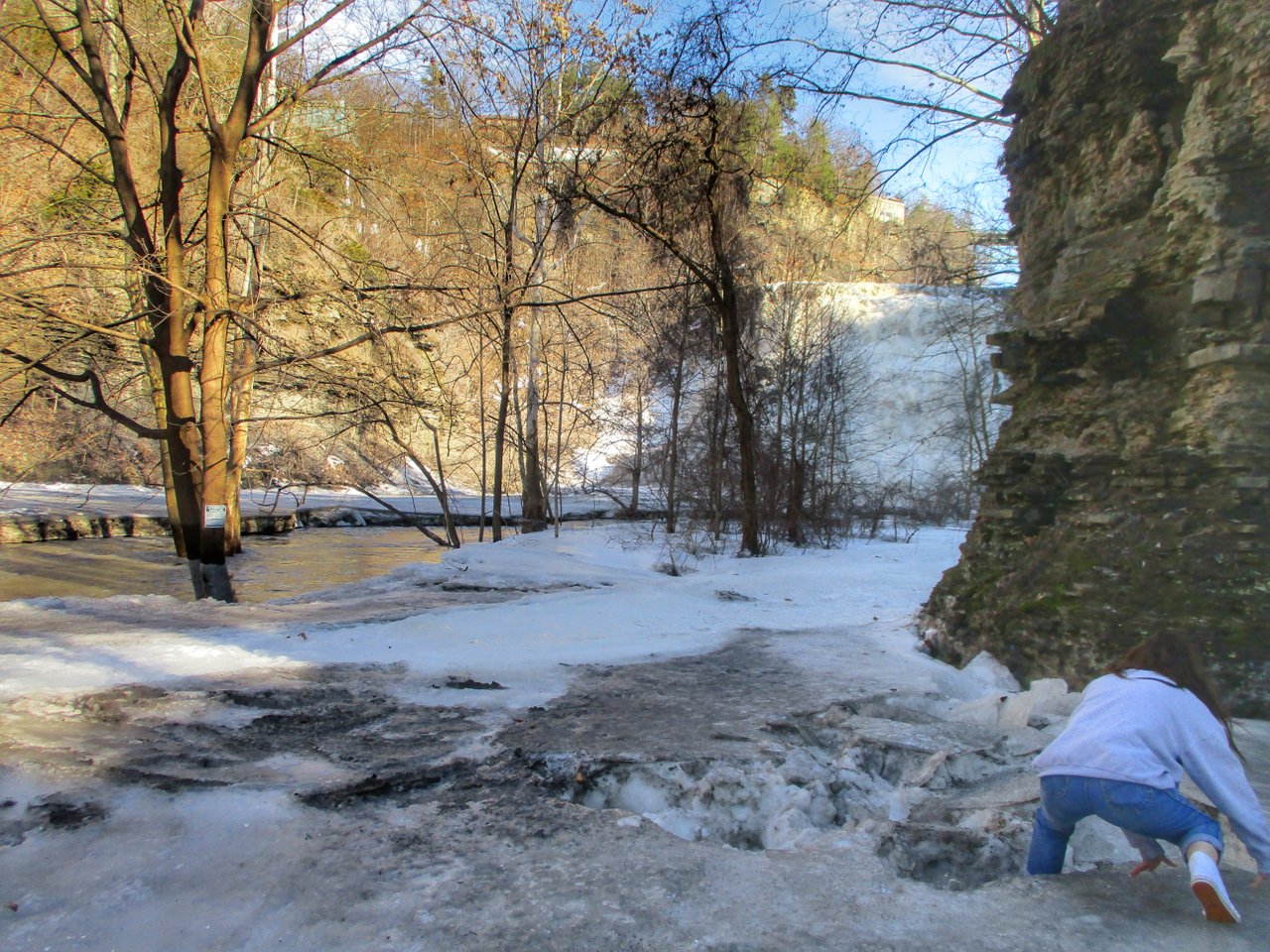 You got this girl...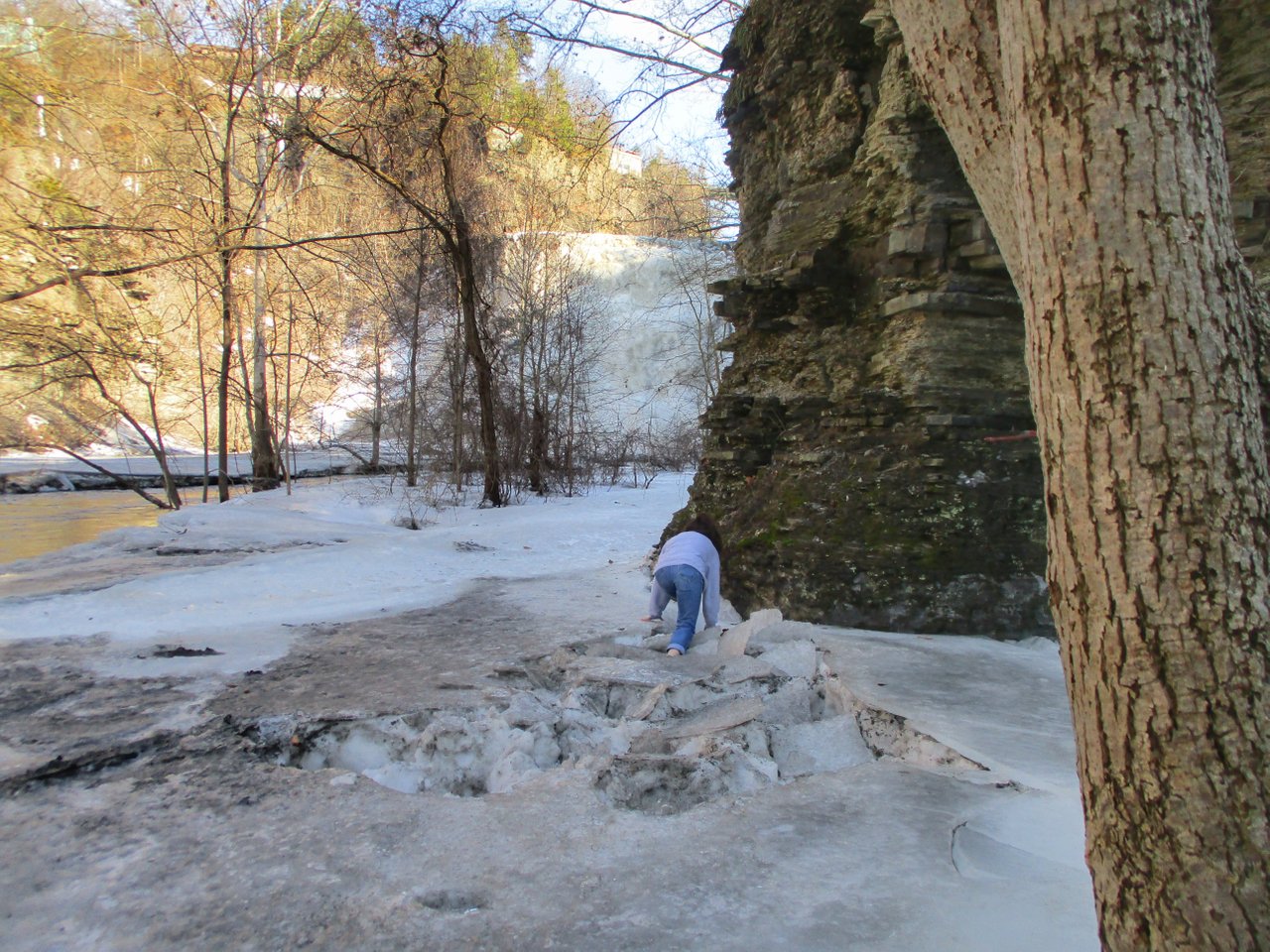 maybe...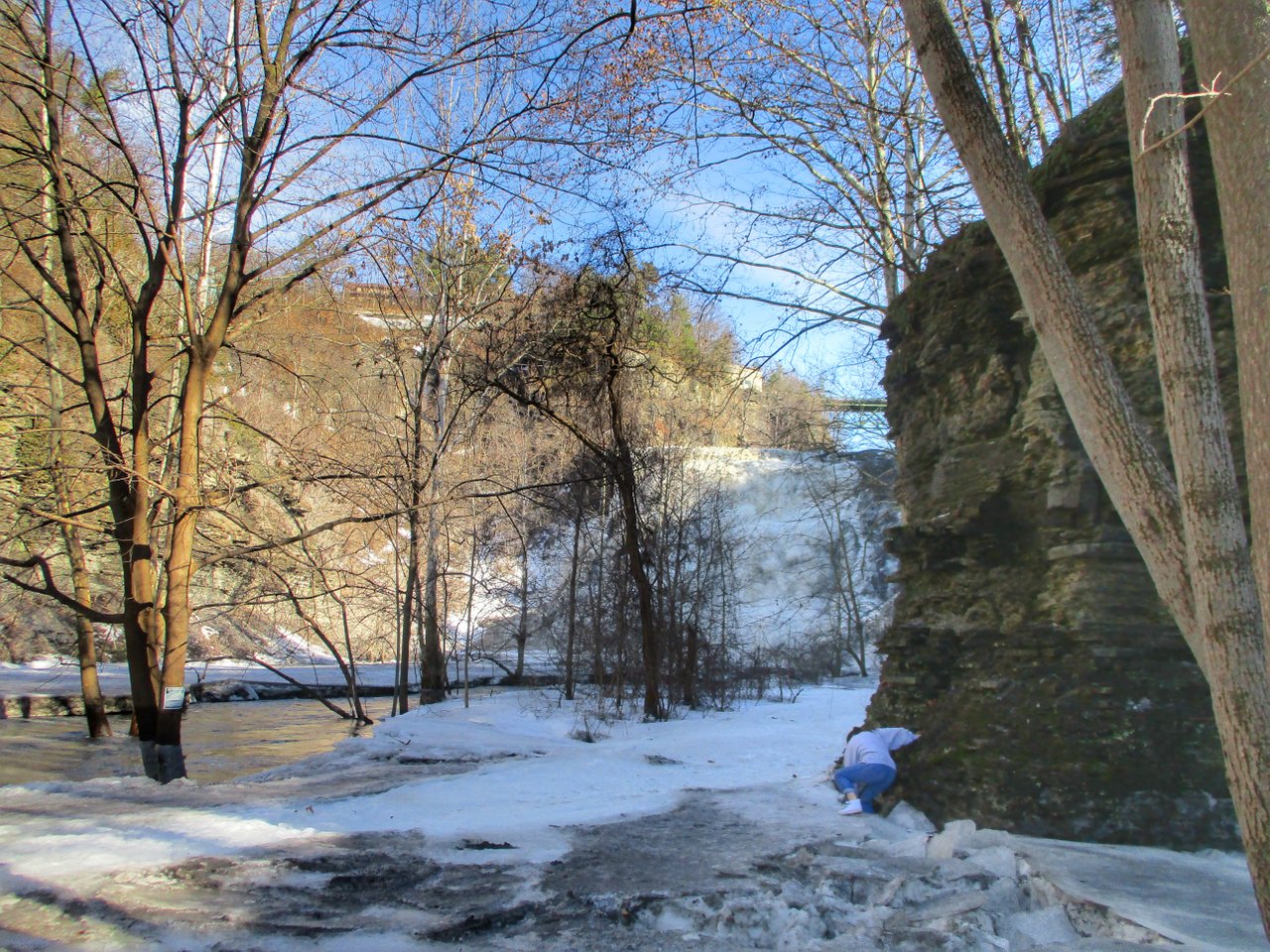 Anndd she made it!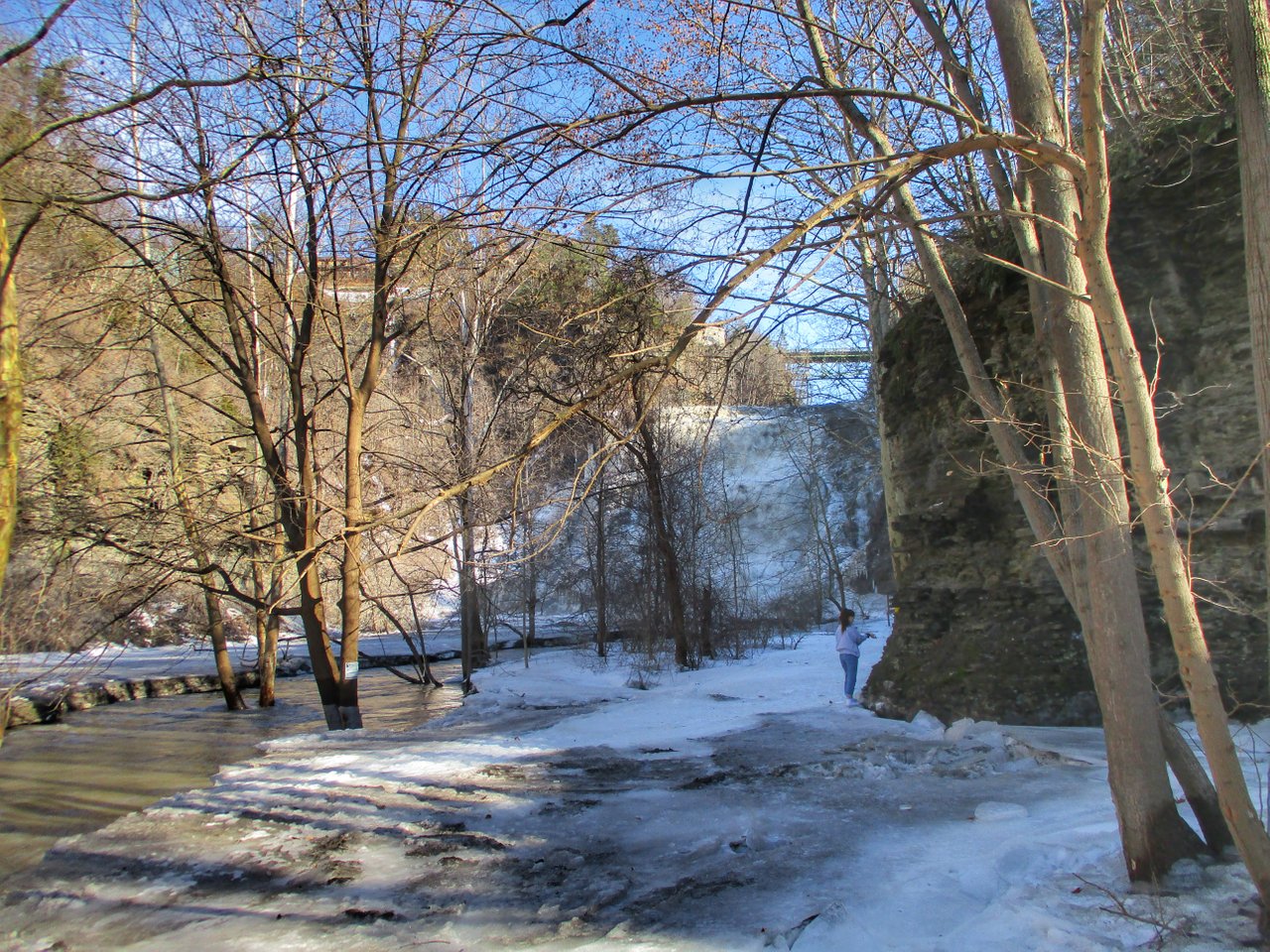 Look at those falls, at least my camera could get a little closer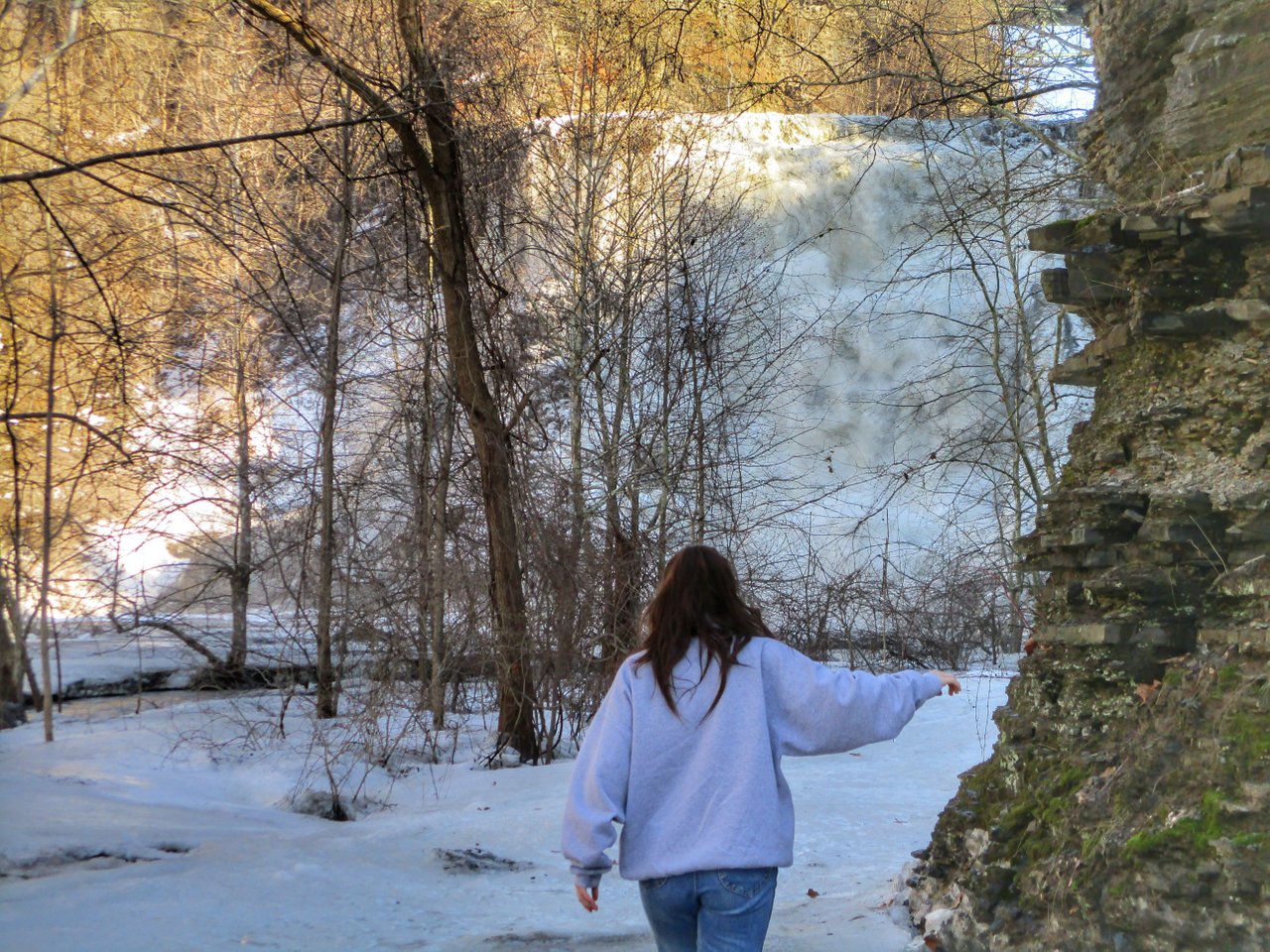 Just noticing that river are you? And how it's flowing underneath that ice?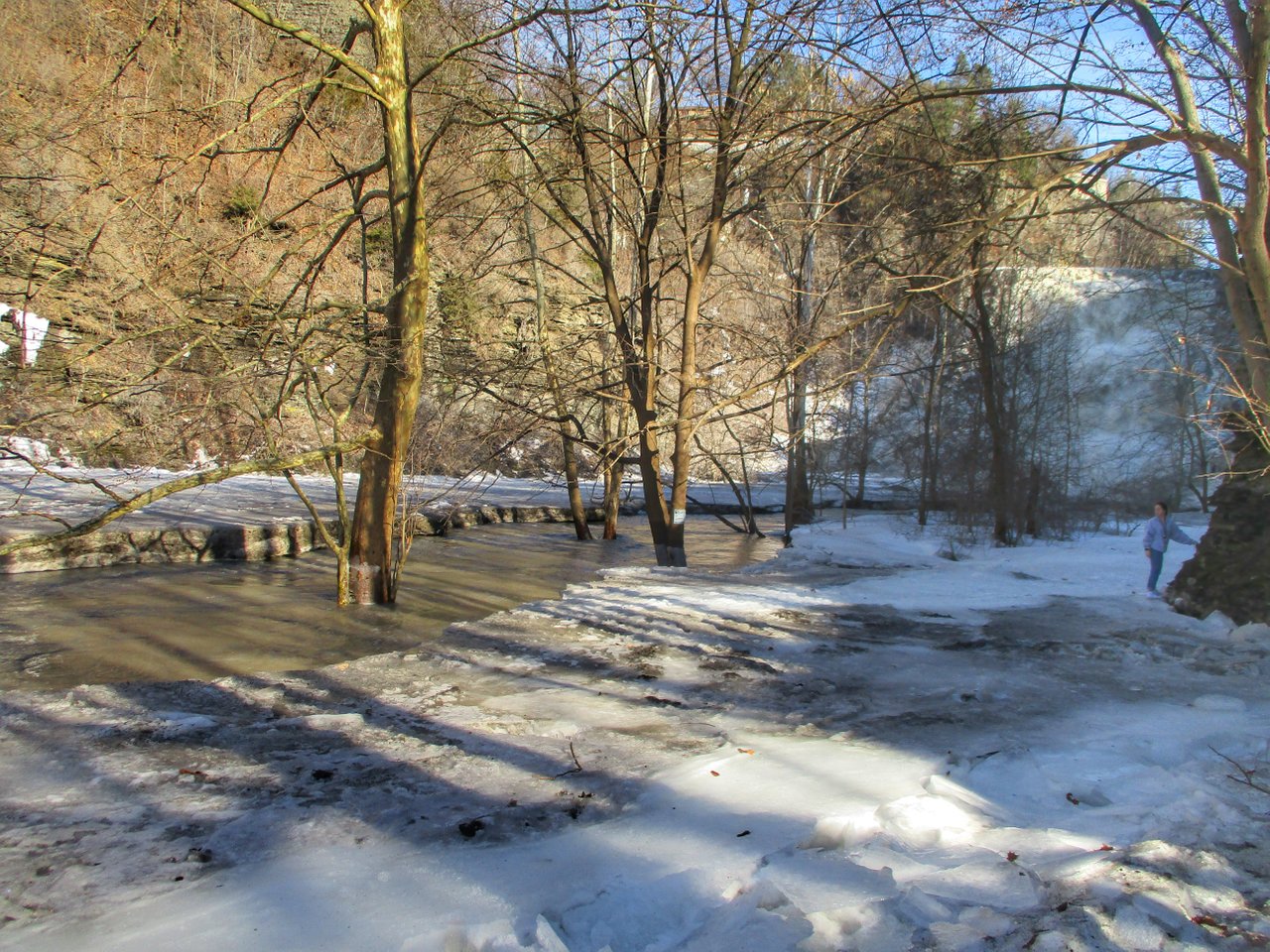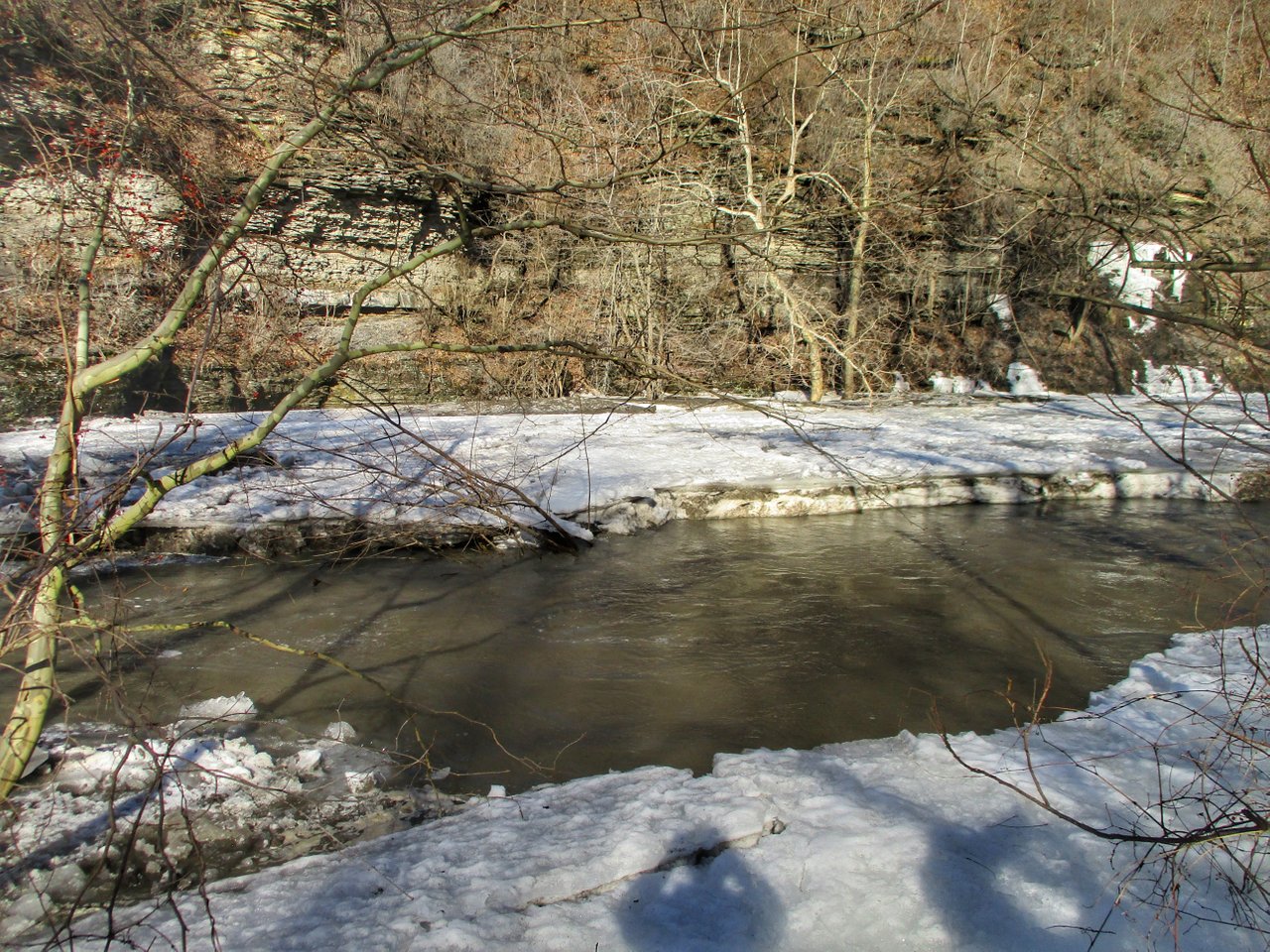 Being the good Samaritans we are, naturally we waited for her return trip- and instead of climbing down into the gaping broken ice as she did on her way there, she tried to skirt it. I don't have documentation, but her foot went through-- scary moment! Howie and I made a chain from the tree and pulled her to safety- dreem team to the rescue!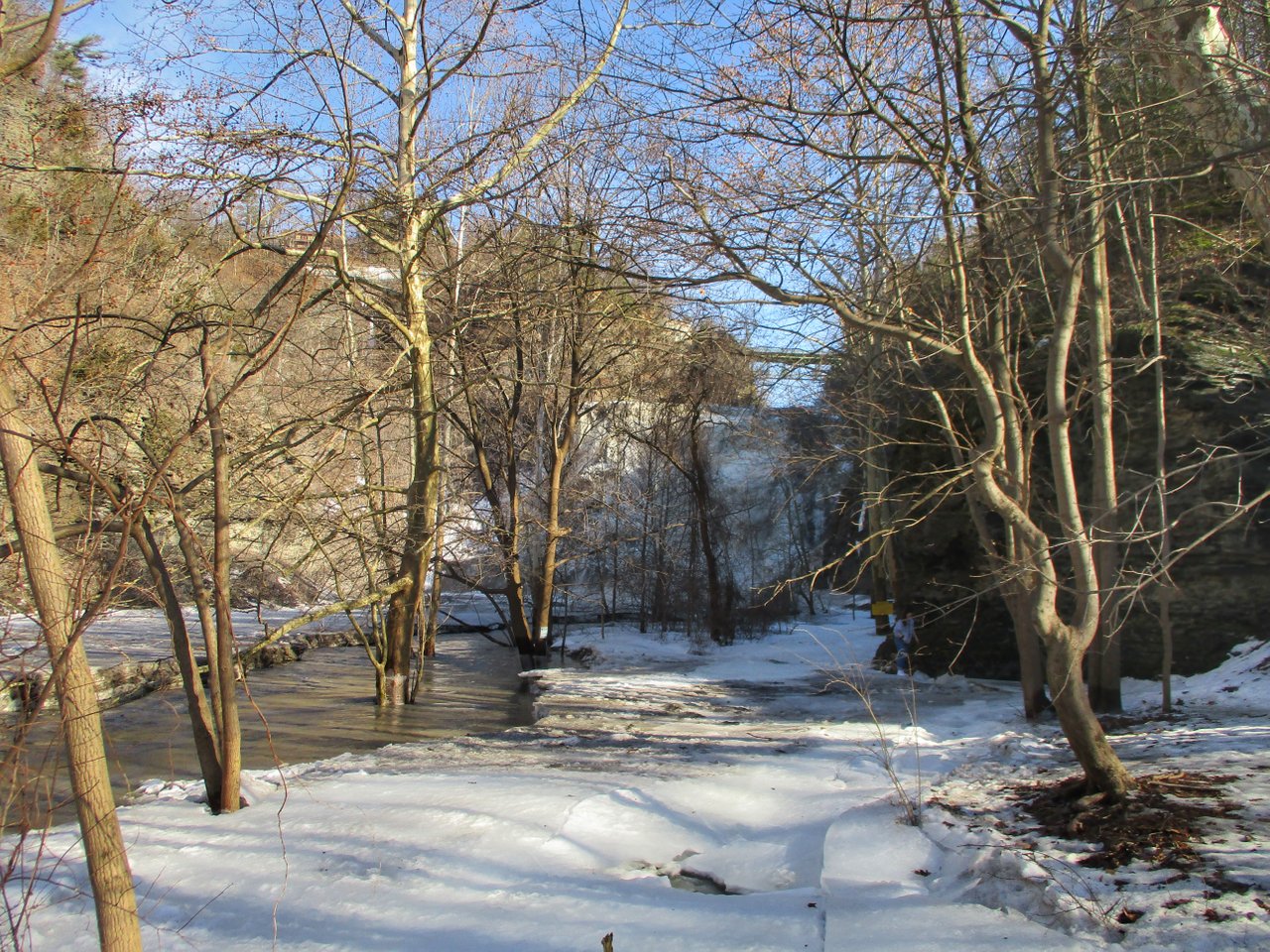 Beer was definitely in order after that close call!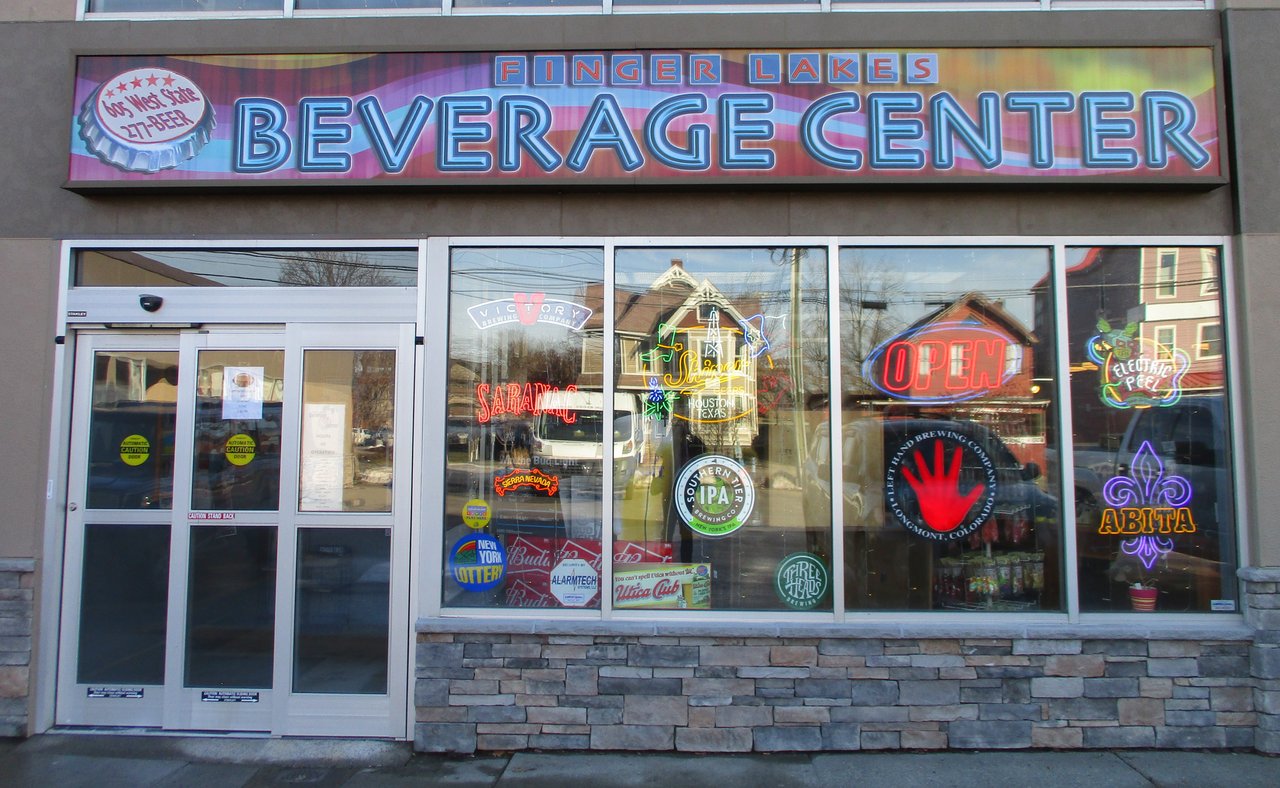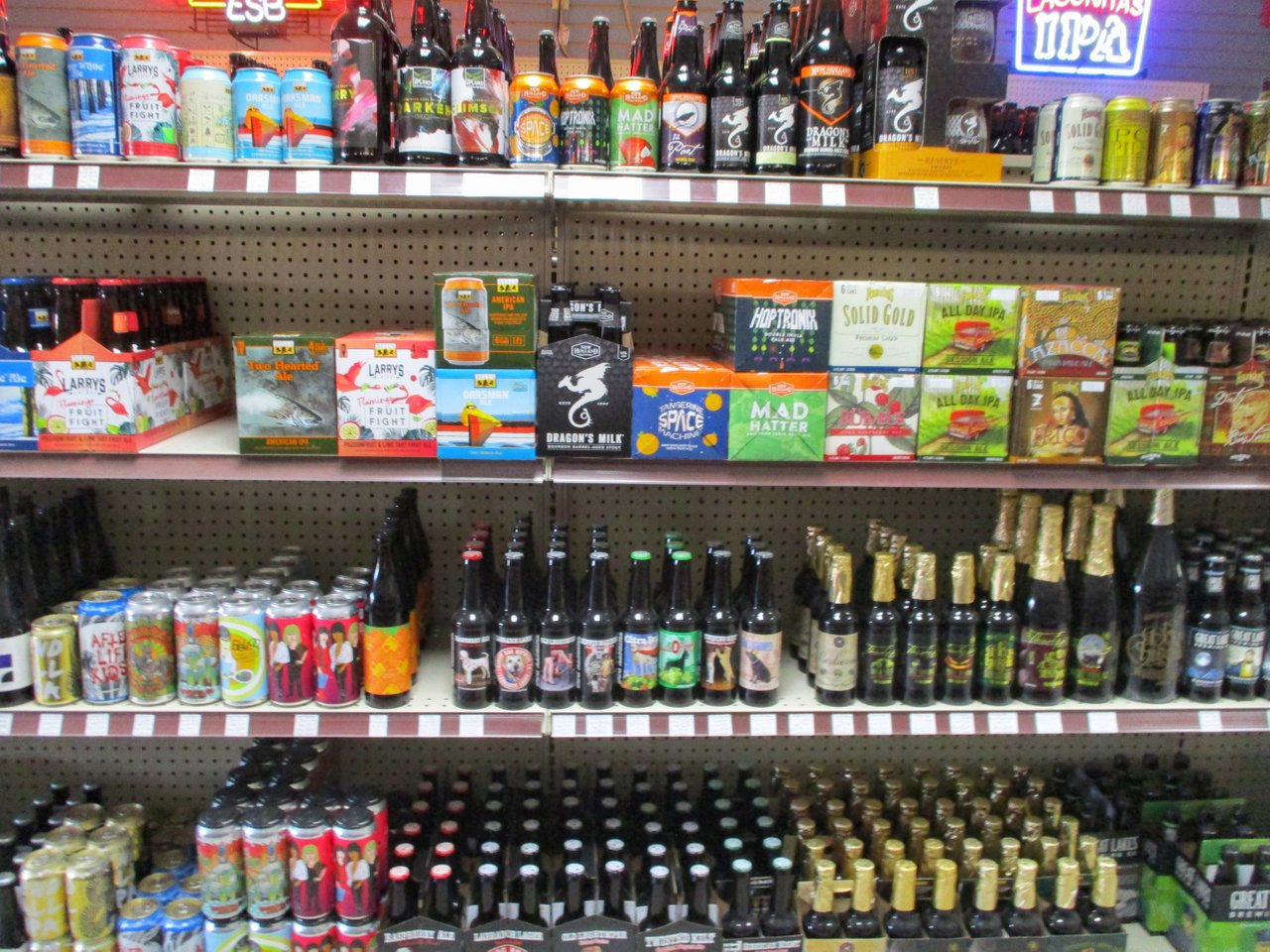 I went with the Imperial Pecan Cookie Stout, seemed the perfect way to reward myself at 9% ABV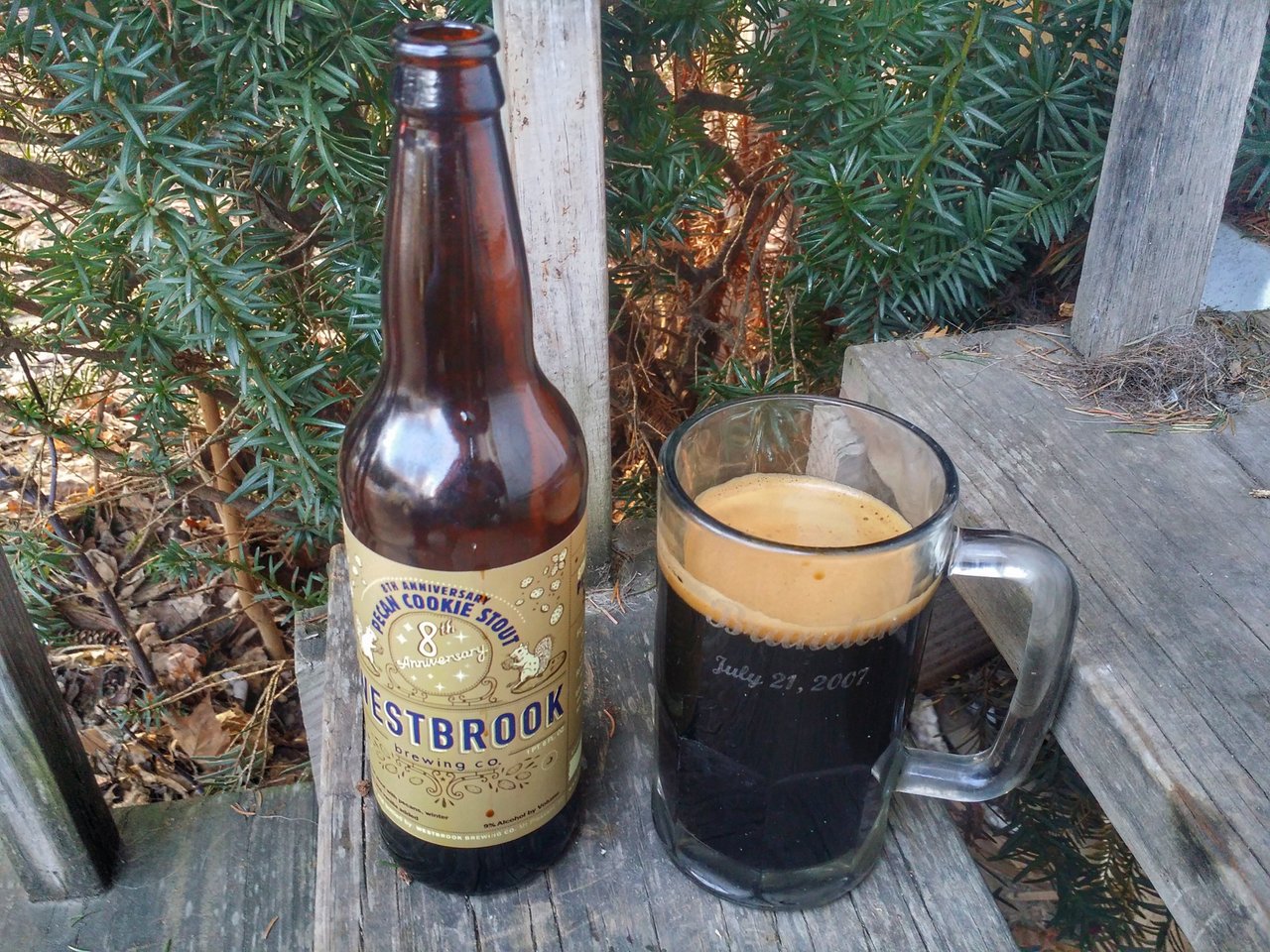 And it was as delicious as it looks!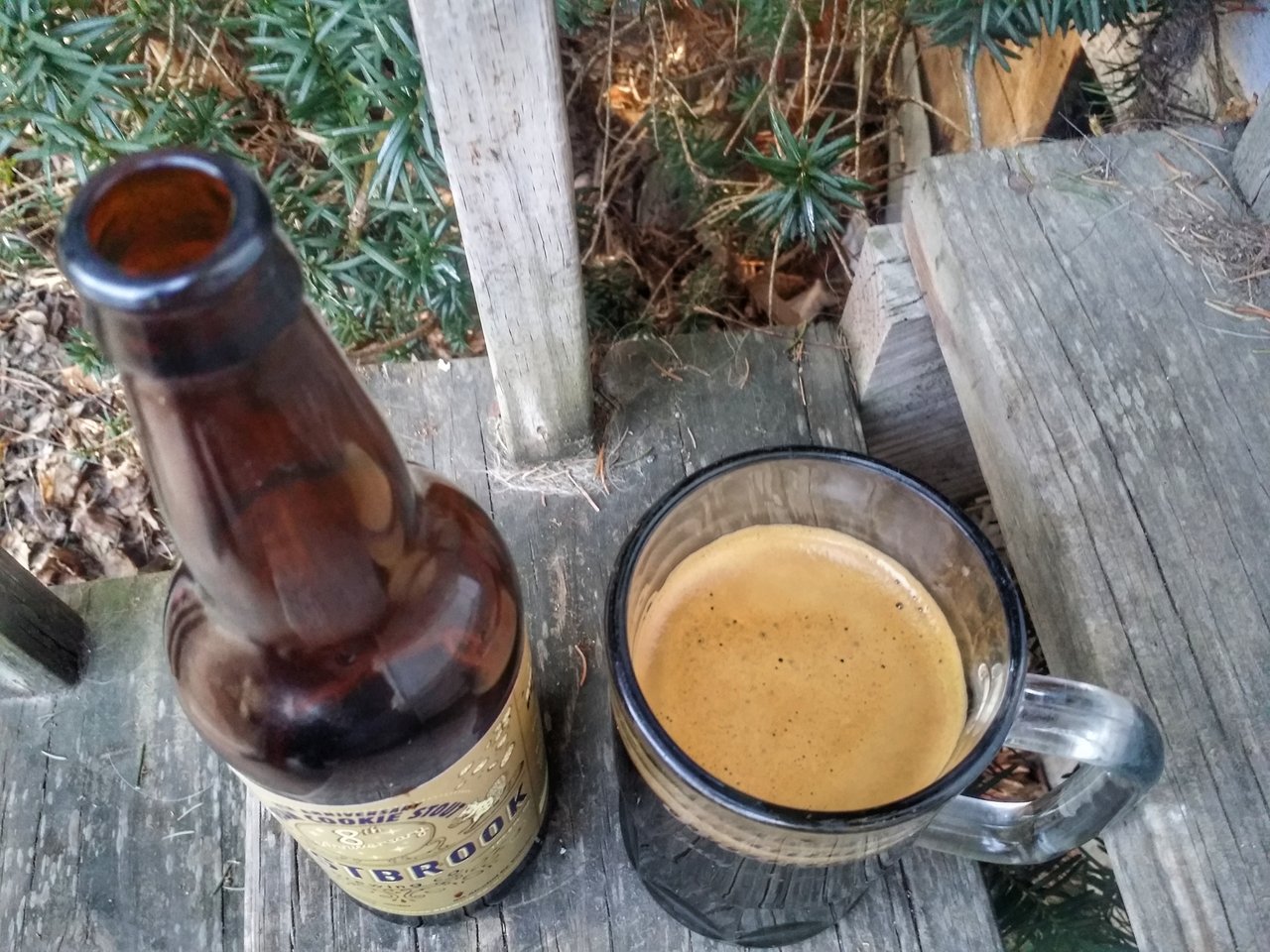 Stay tuned for more of the dreem team chasing winter water falls!

Have you filled your witness votes?
Check out these passionate and competent souls:@ocd-witness, @pharesim, @yabapmatt @teamsteem, @steemgigs, @ausbitbank, @roelandp, @dragosroua; then go to https://steemit.com/~witnesses