We took a break from our waterfall chasing and spent some time at the lake instead. It was a gorgeous day, in the fifties which is basically a fifty degree jump from the first post I made of Taughannok Falls.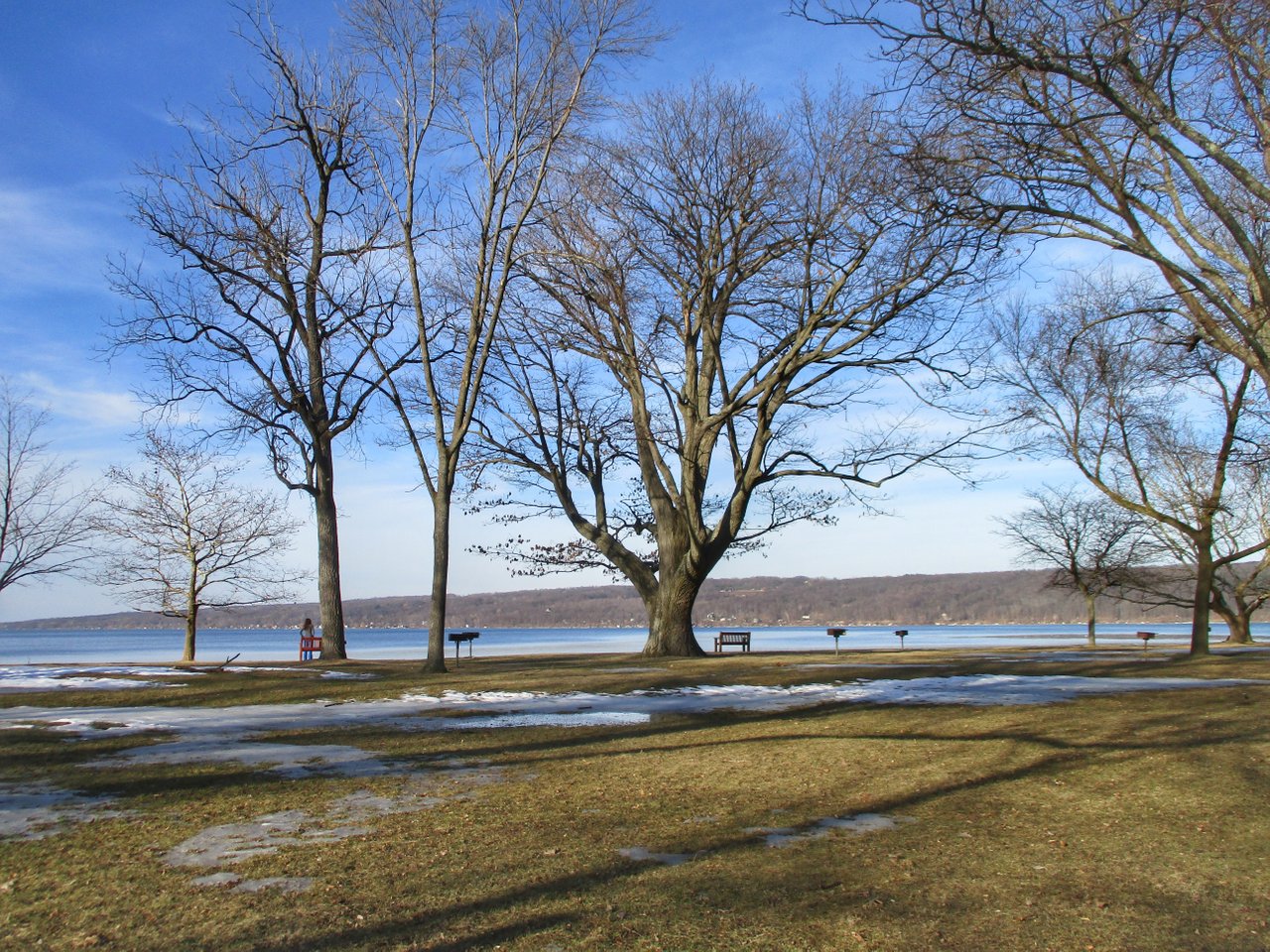 Amazing that just a few short days ago there was a thick blanket of snow that is almost gone now-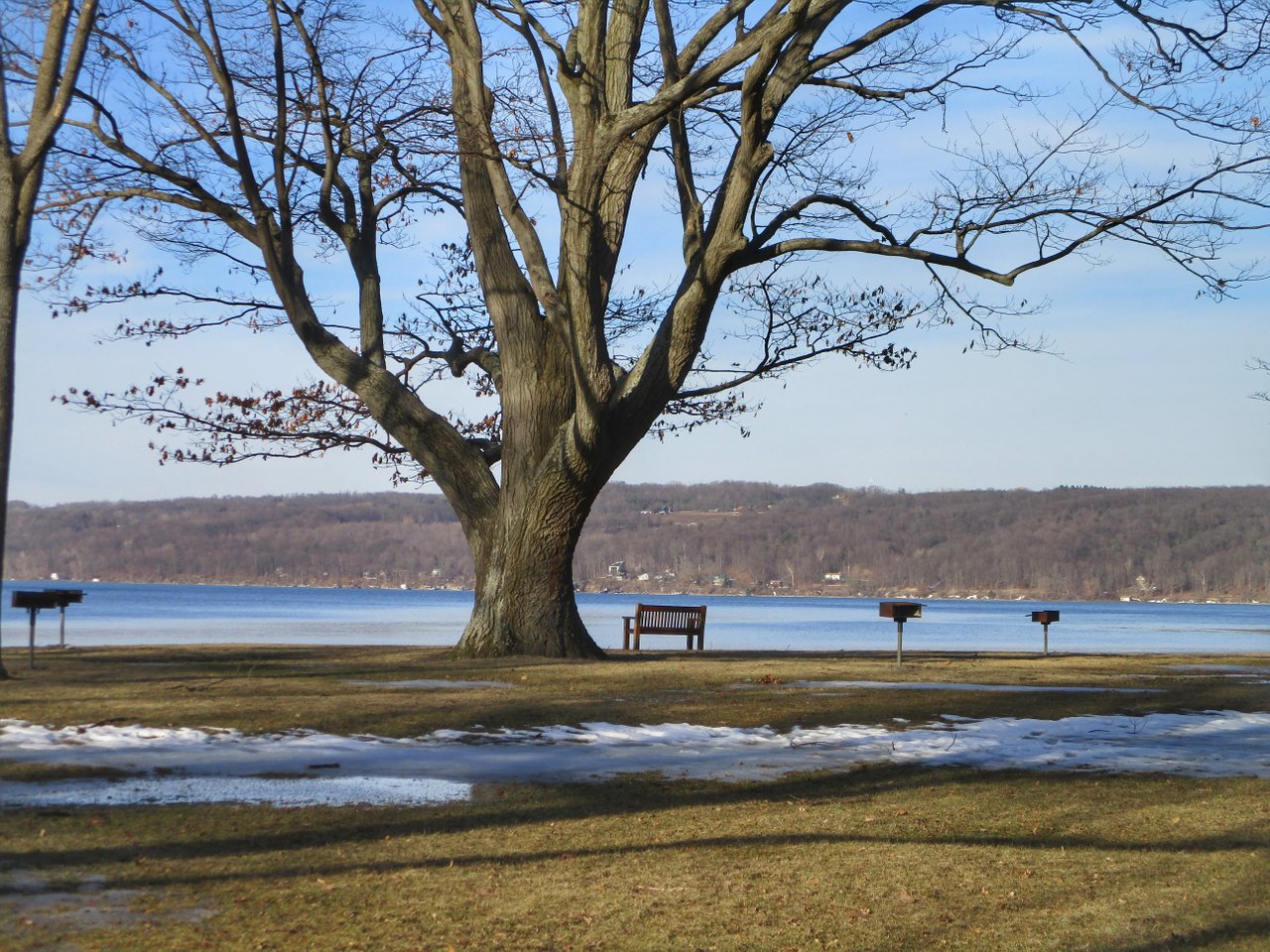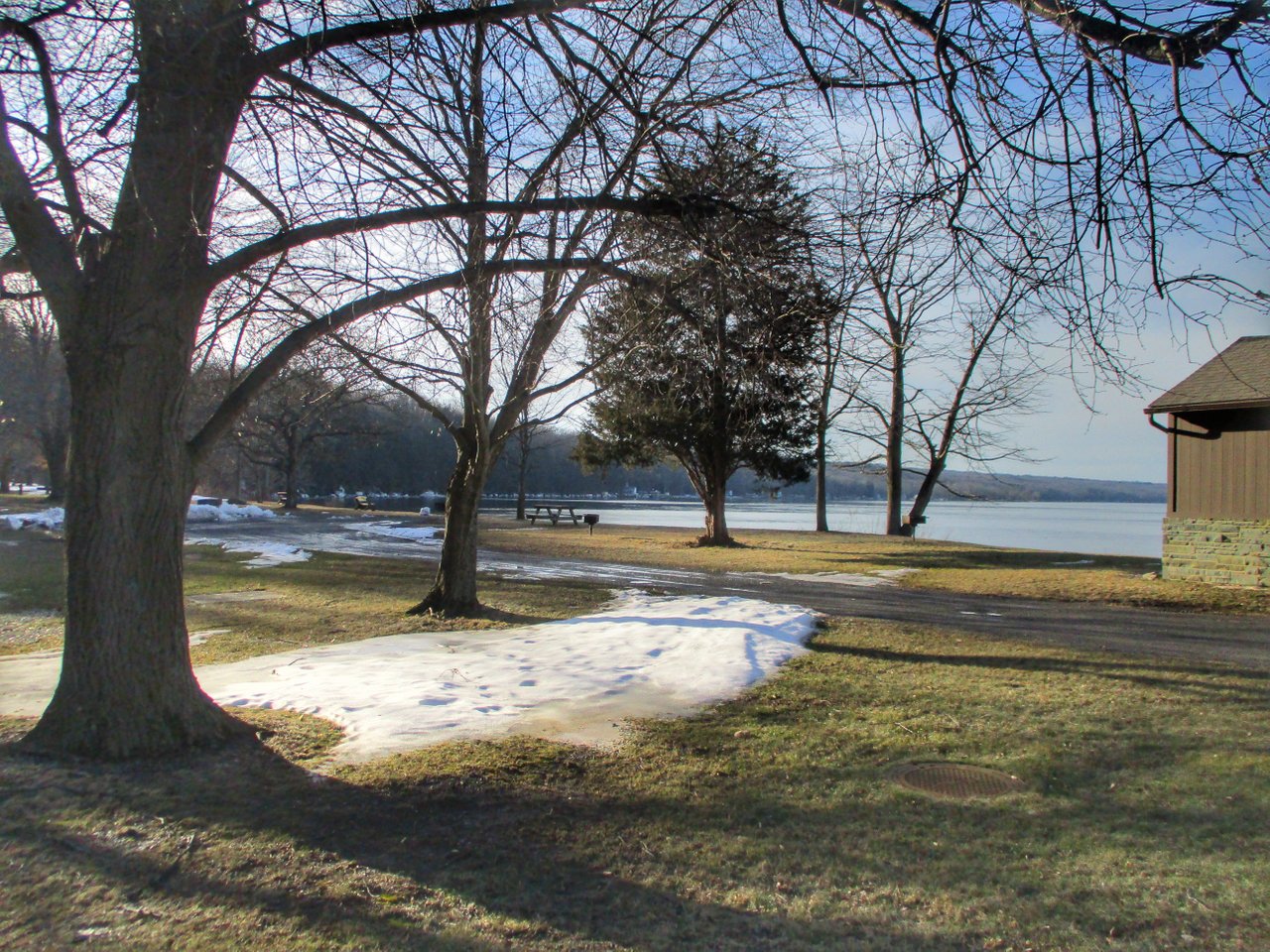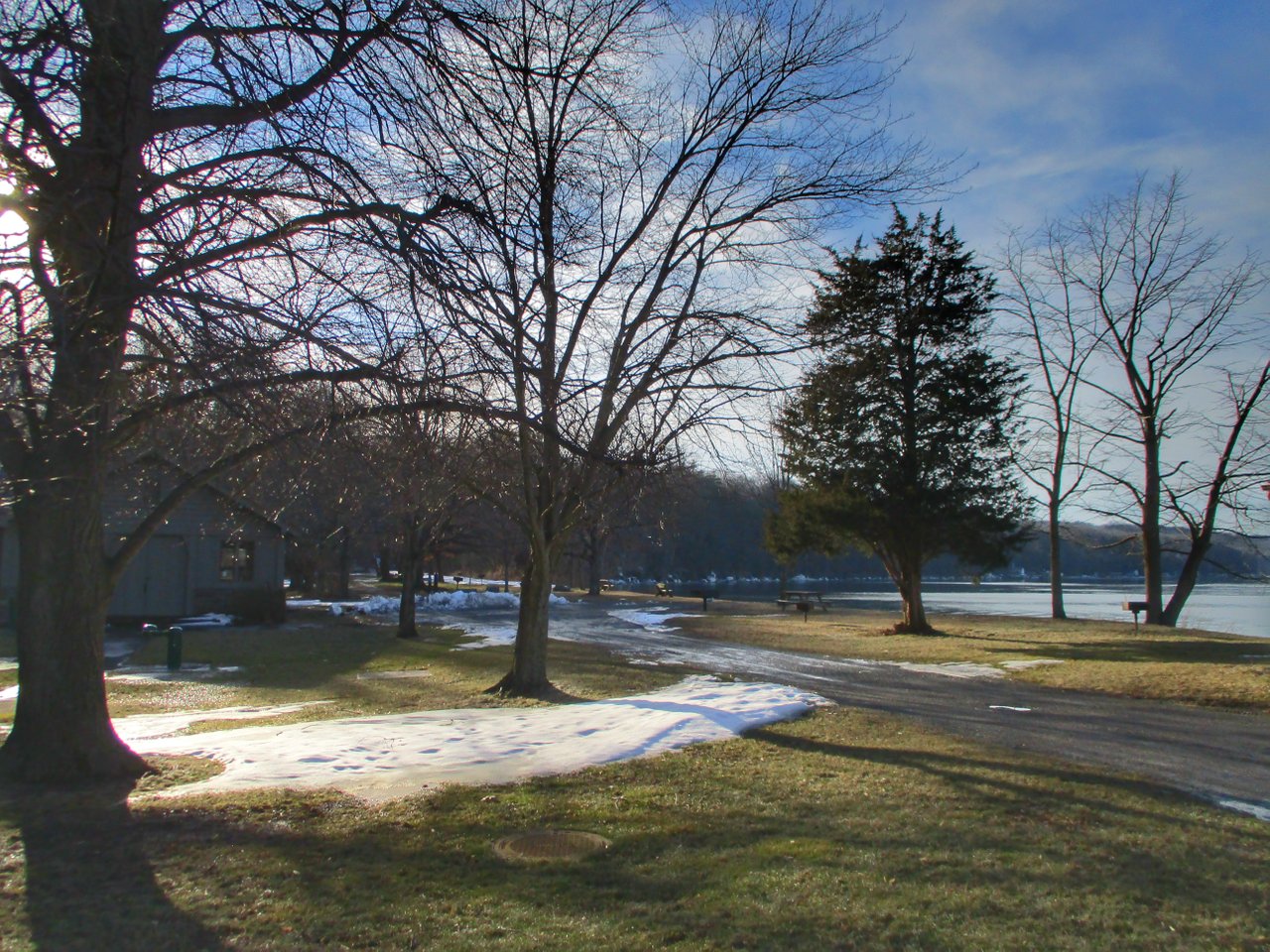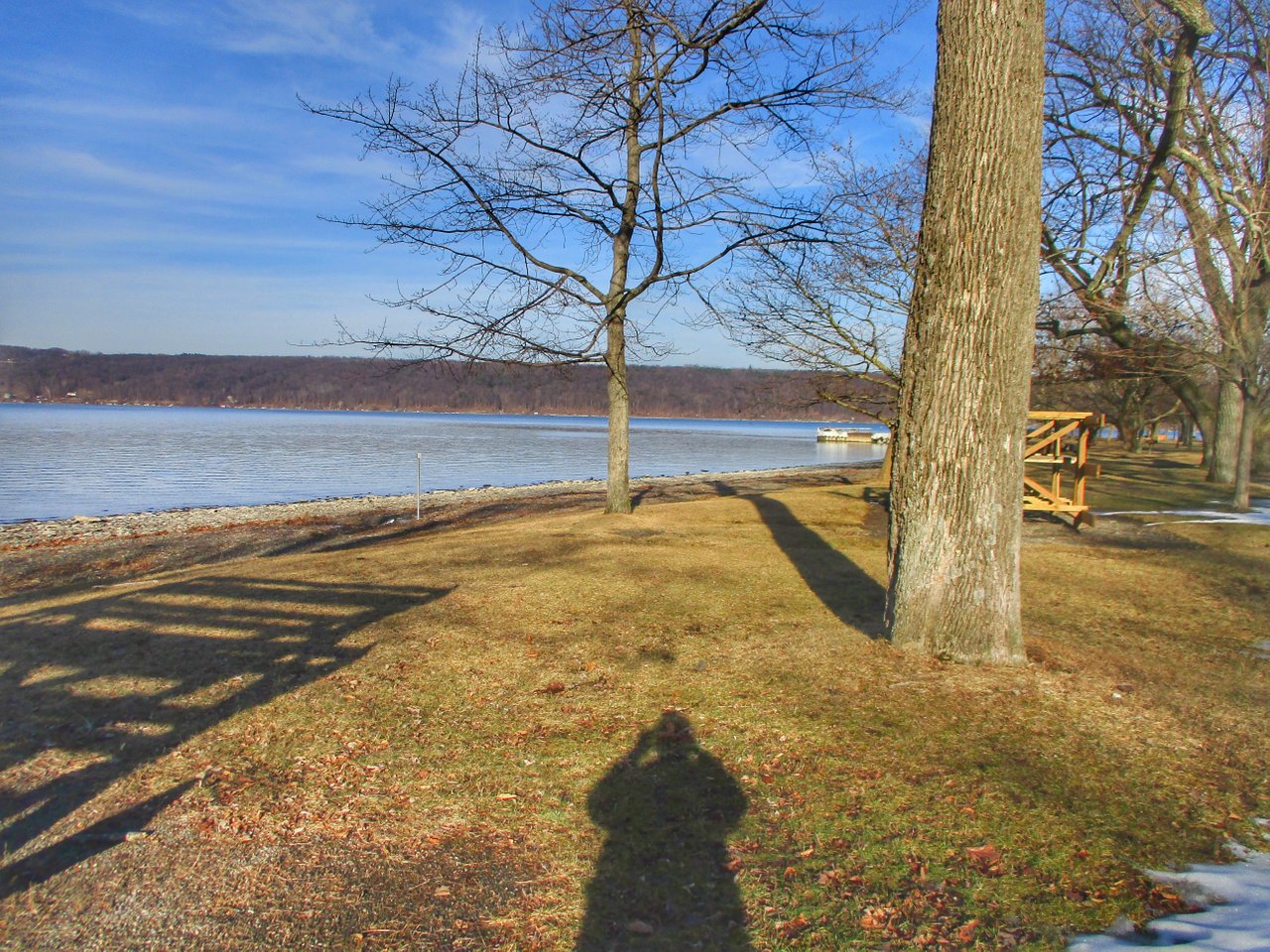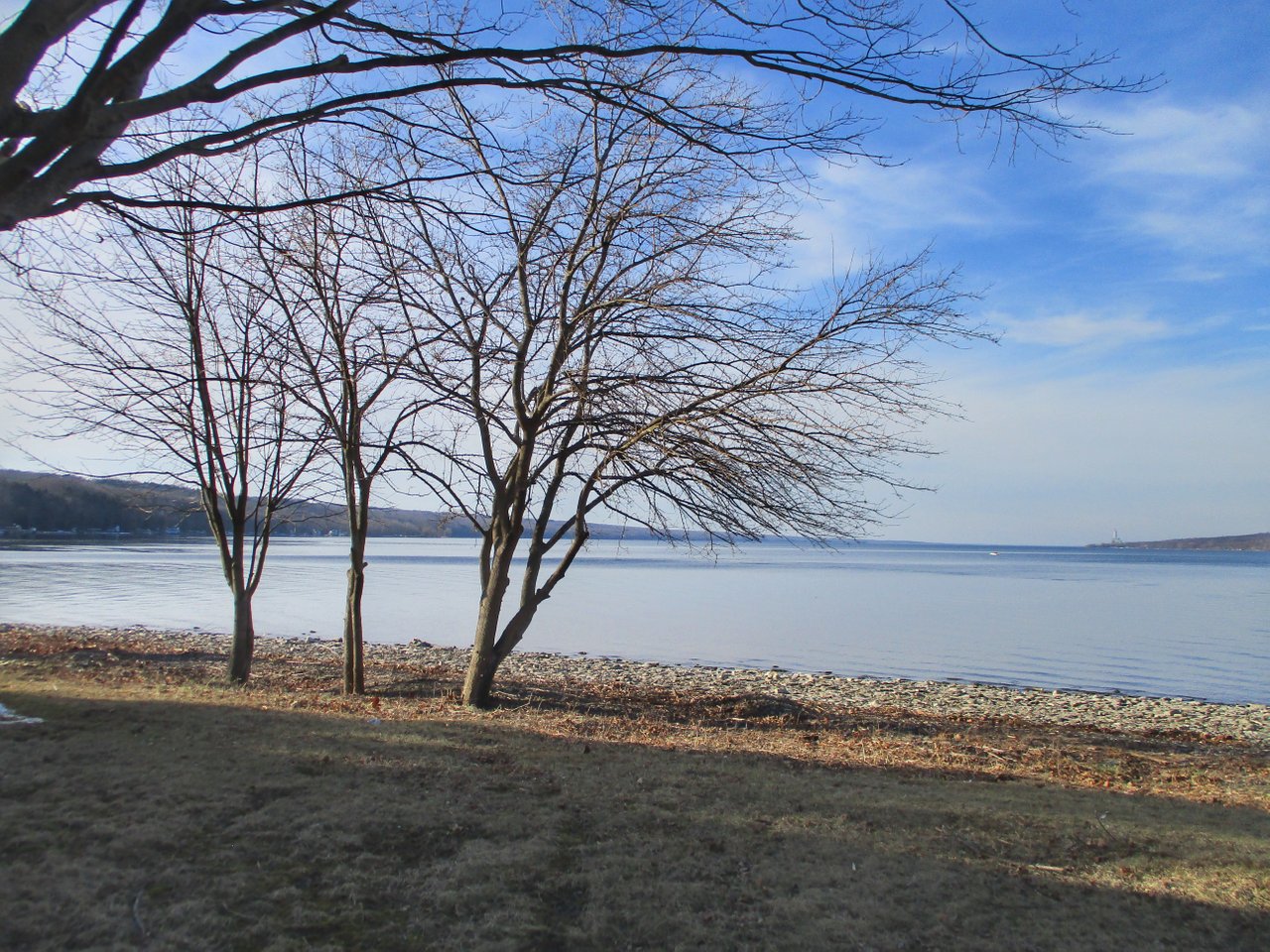 I have to pause and point out this nutty boater- I wish I would have taken pictures of the lake about six miles up so you could see the ice chunks- definitely not a boating time of year in my humble opinion!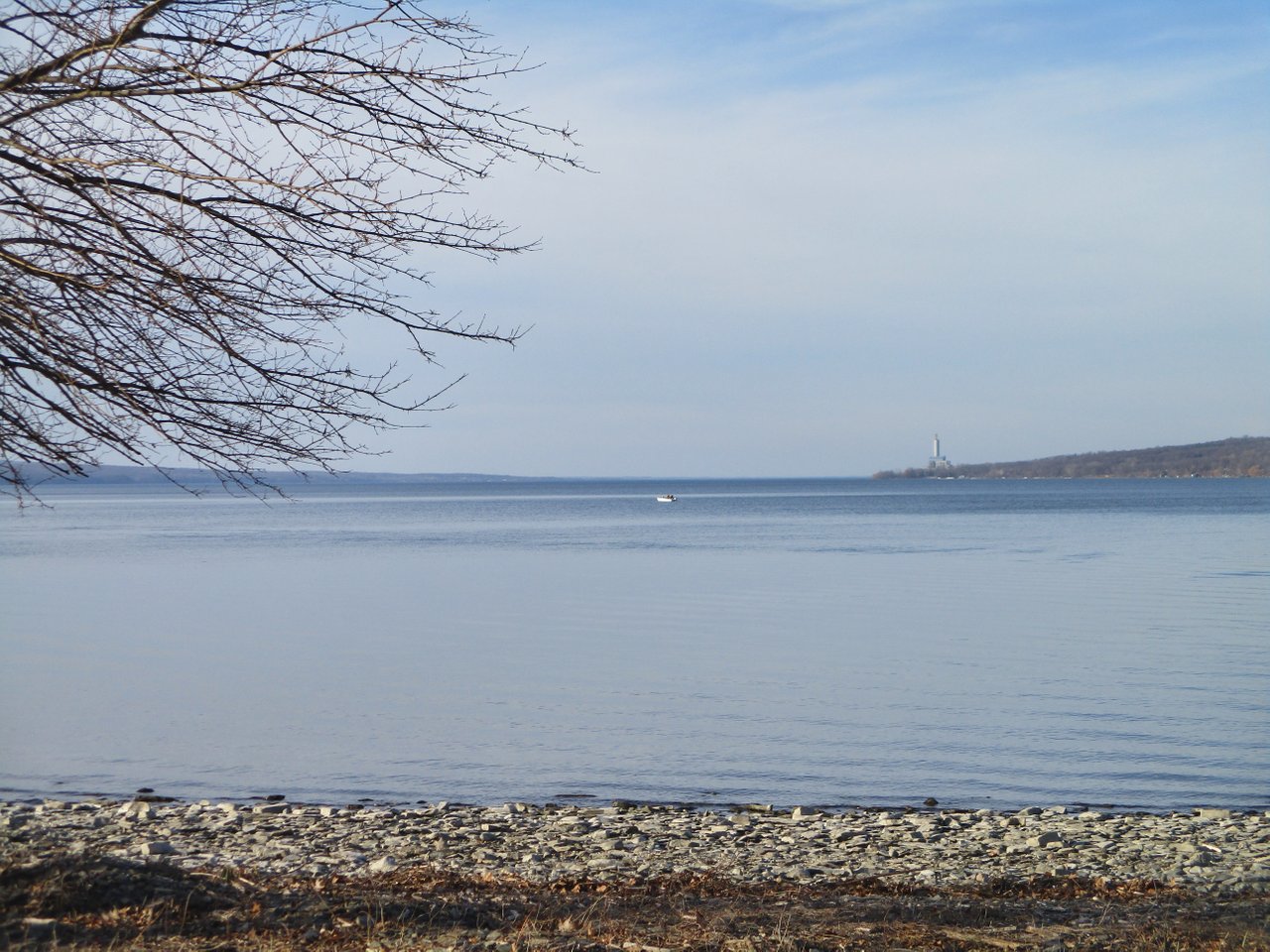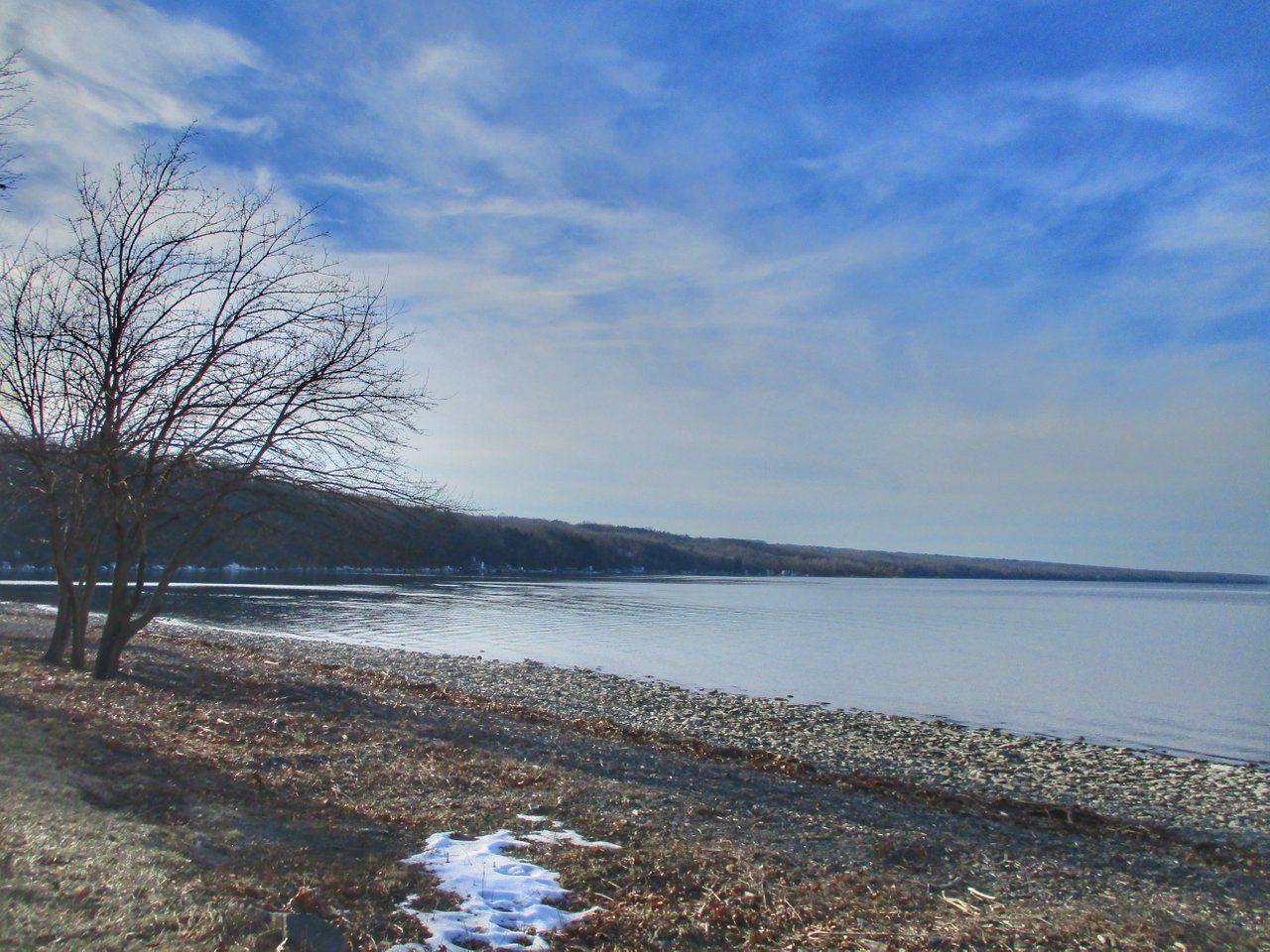 Time to hit the commons for some food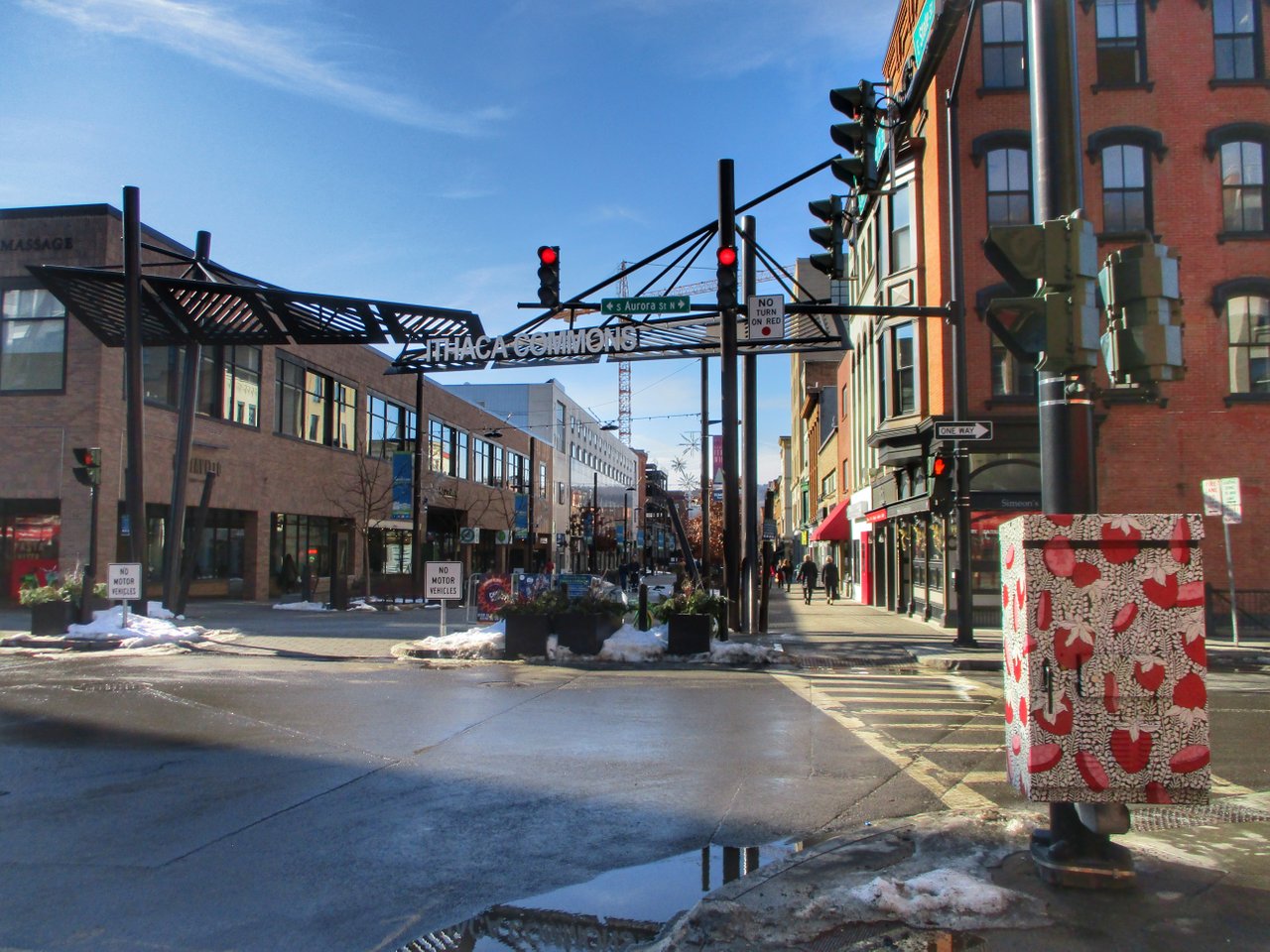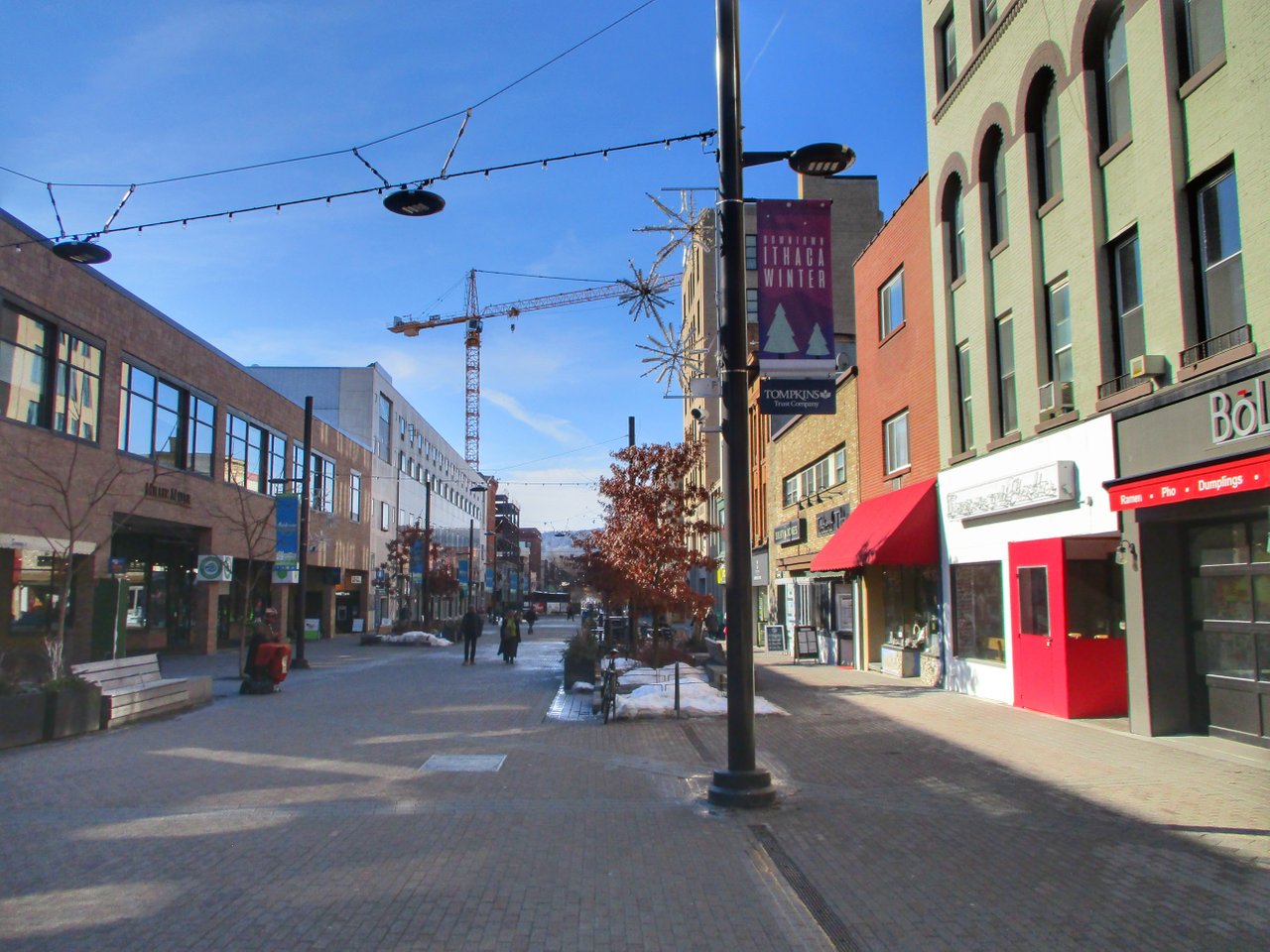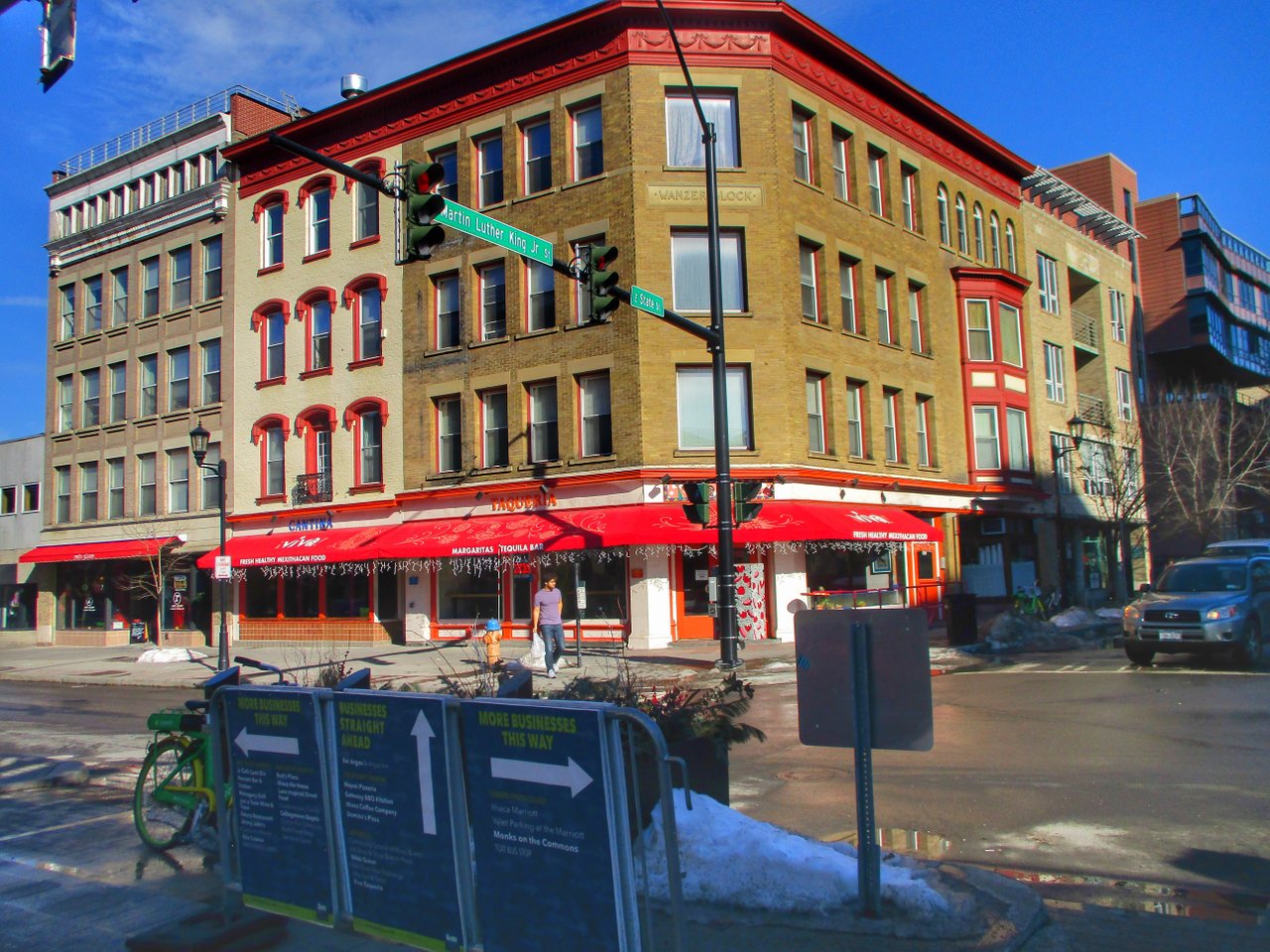 It feels like a Mexican kind of day :-)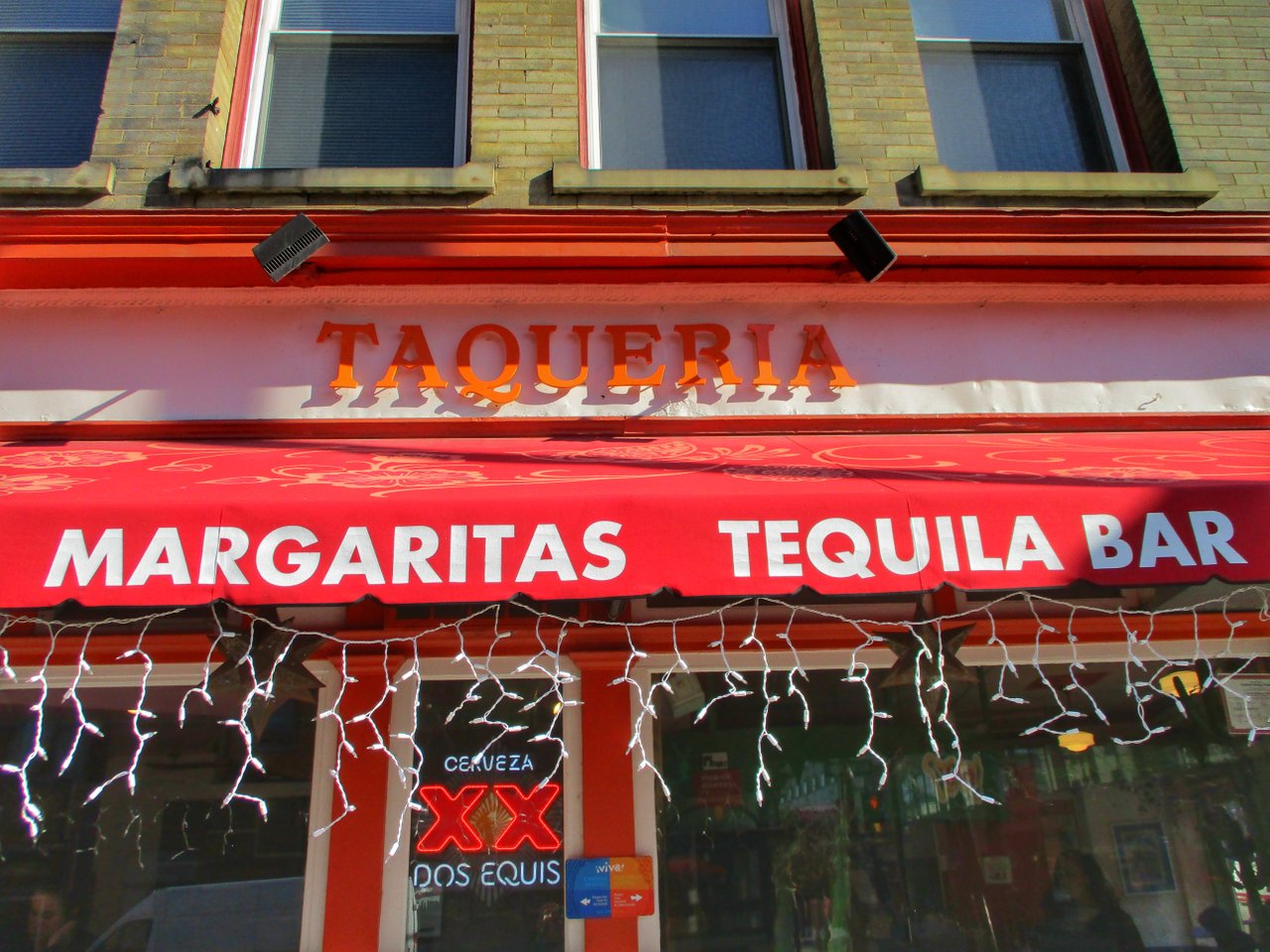 This is essentially the site of hubby and my first unofficial date when I was eighteen...many moons ago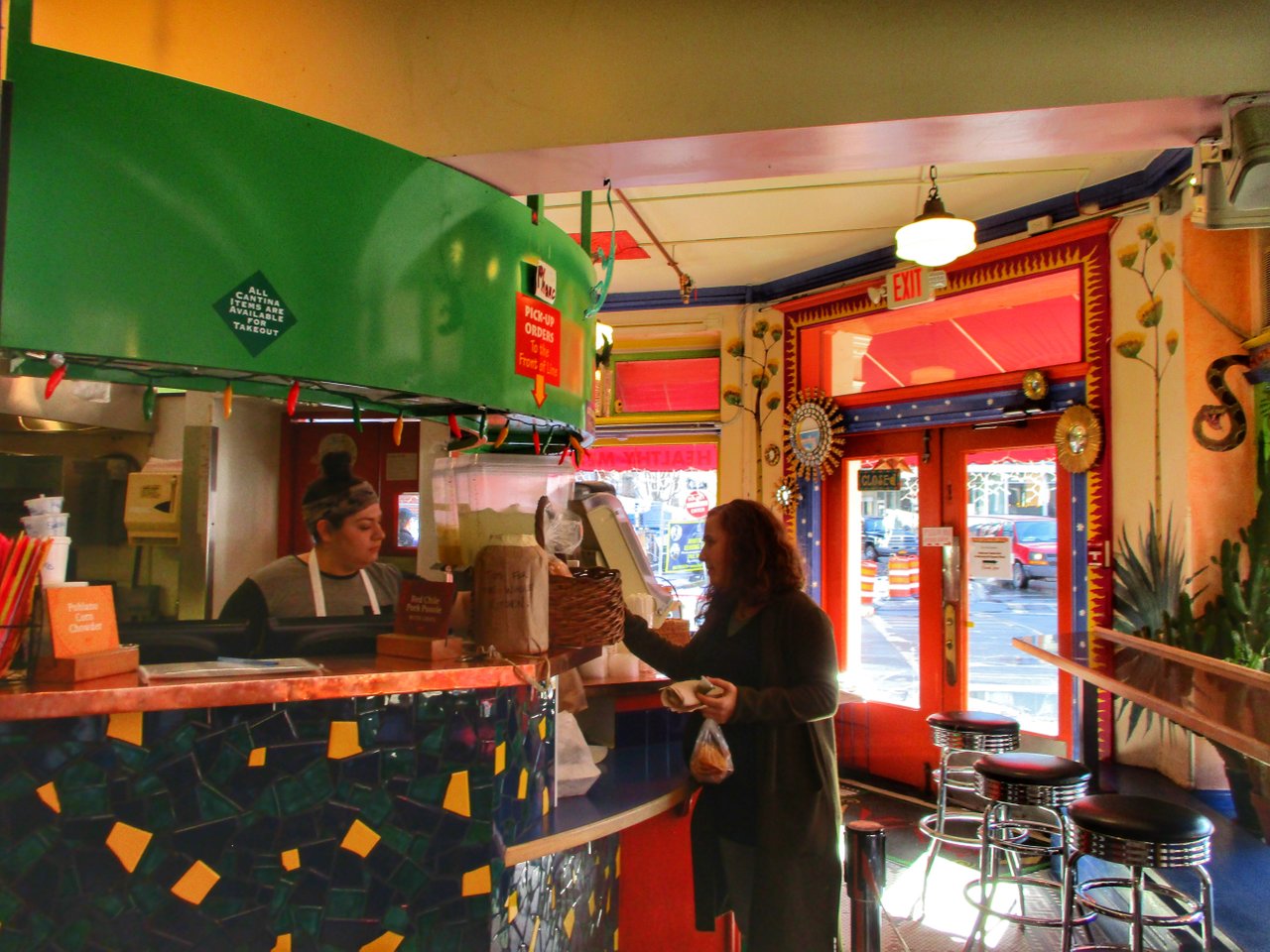 My dad was never a fan of Mexican food (I know, blasphemy!) so I never set foot inside a Mexican restaurant growing up (deprived I tell you!)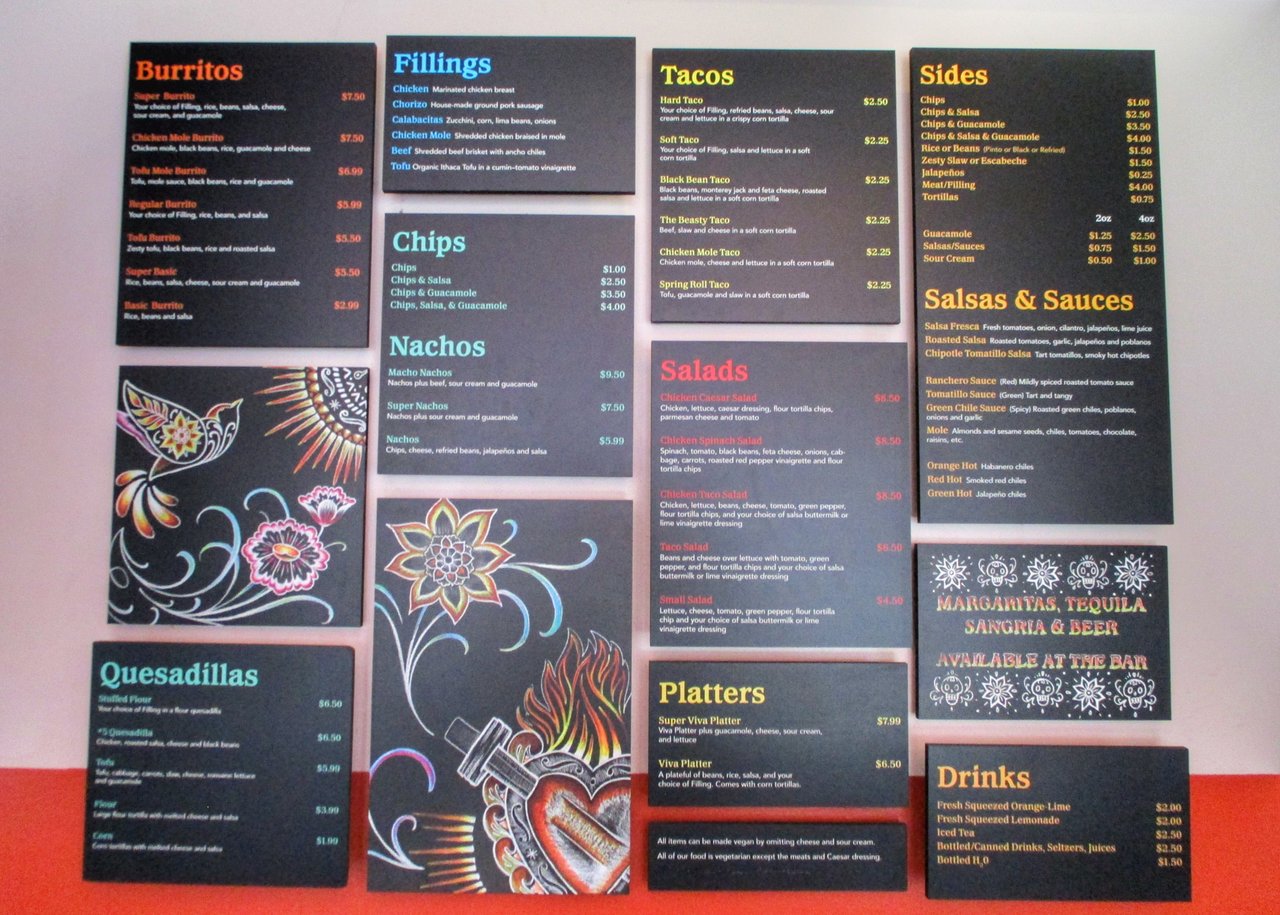 Now I wouldn't say this is the best Mexican I've ever had, but it was an excellent introduction into what became my favorite food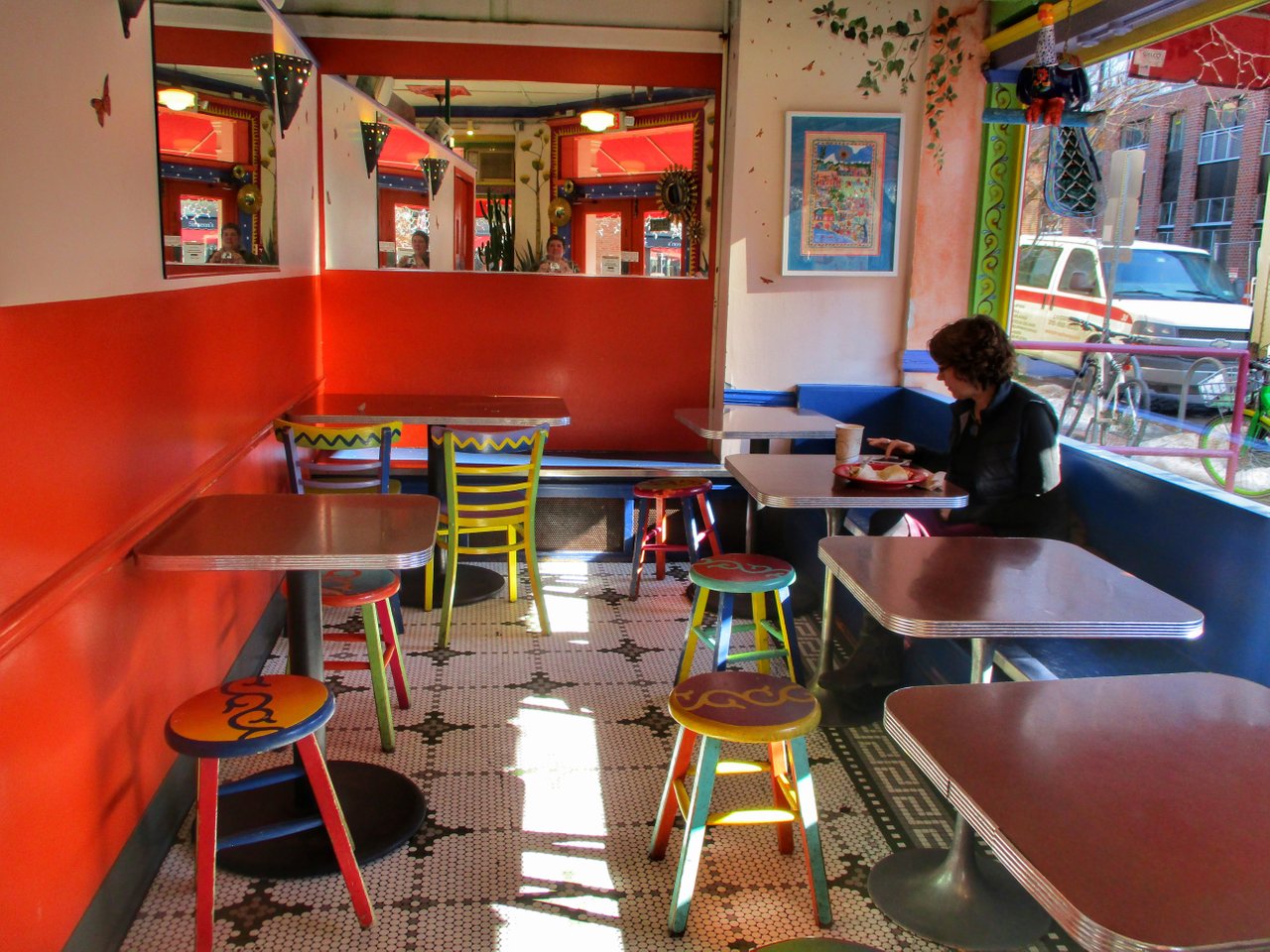 and I continue to enjoy it twenty years later :)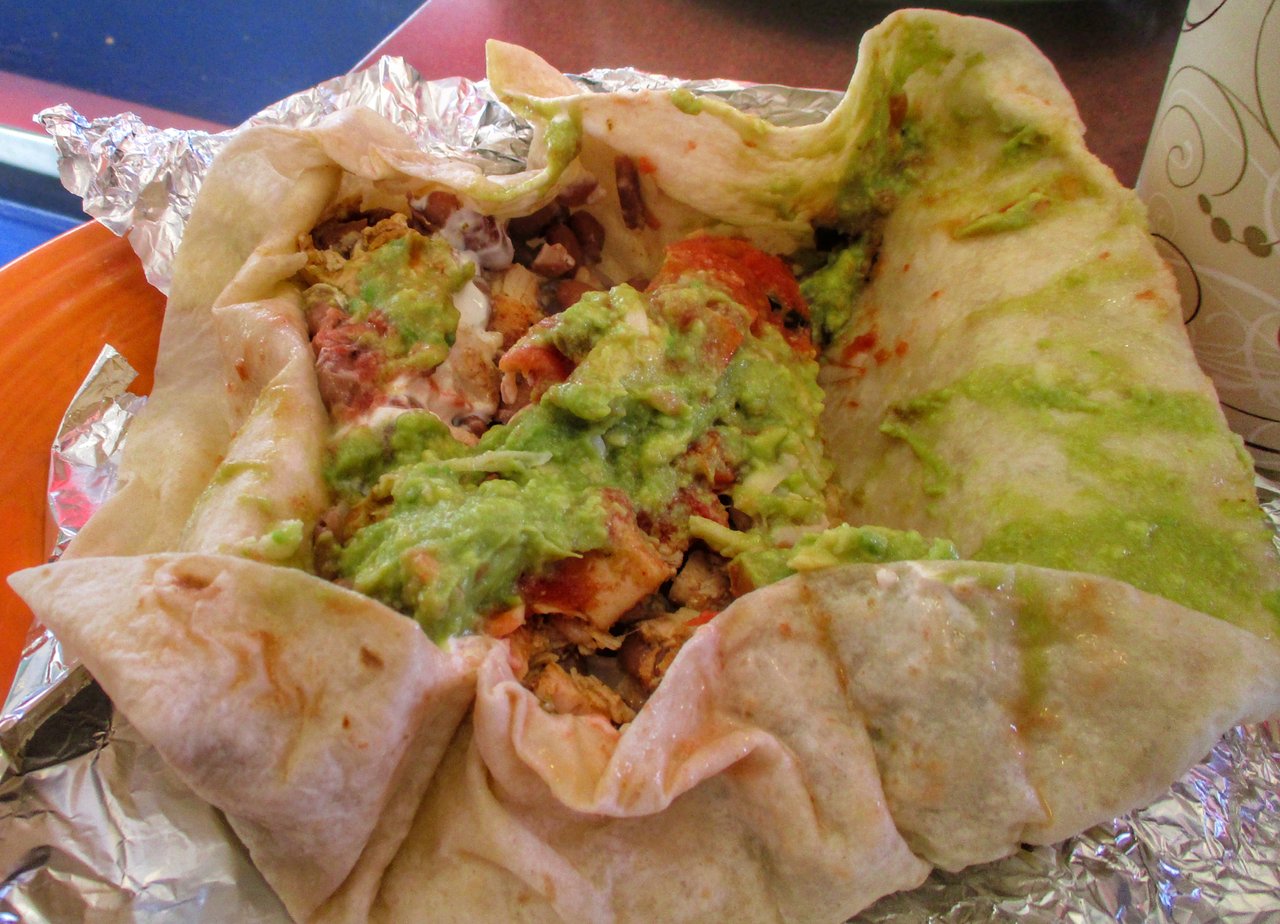 Which definitely has something to do with the positive energy that radiates from the colorful decor.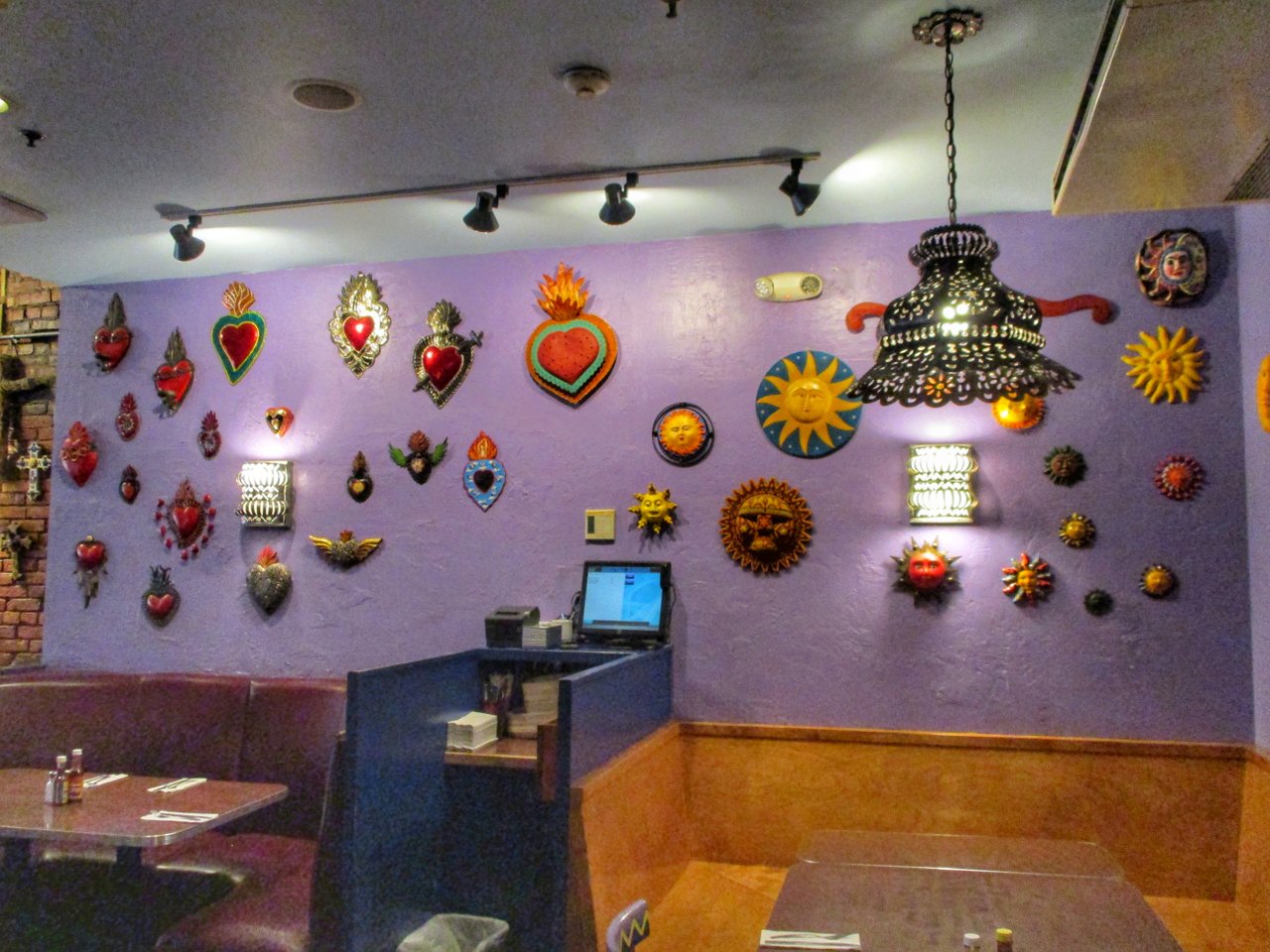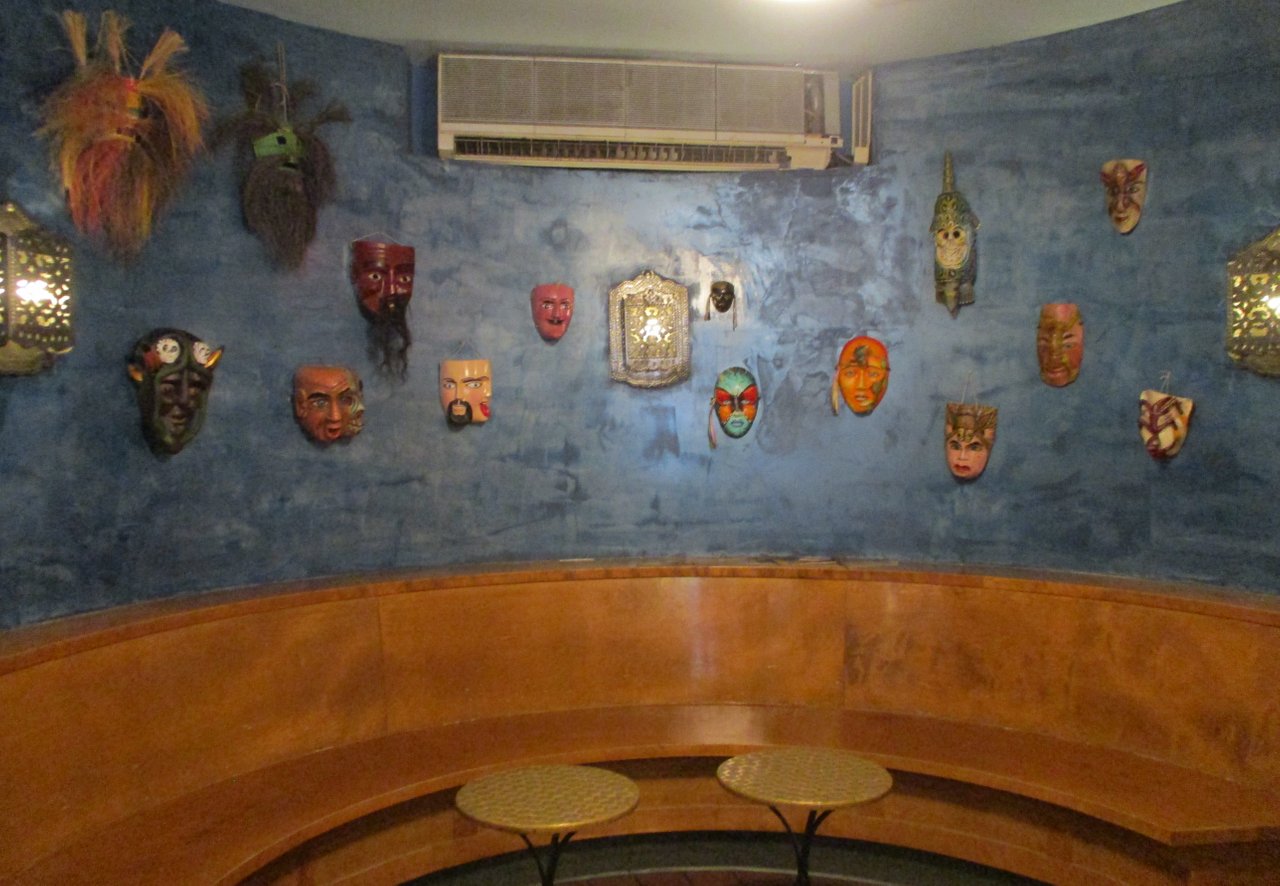 Bathroom pics time! I've never seen a graffiti-d changing table anywhere else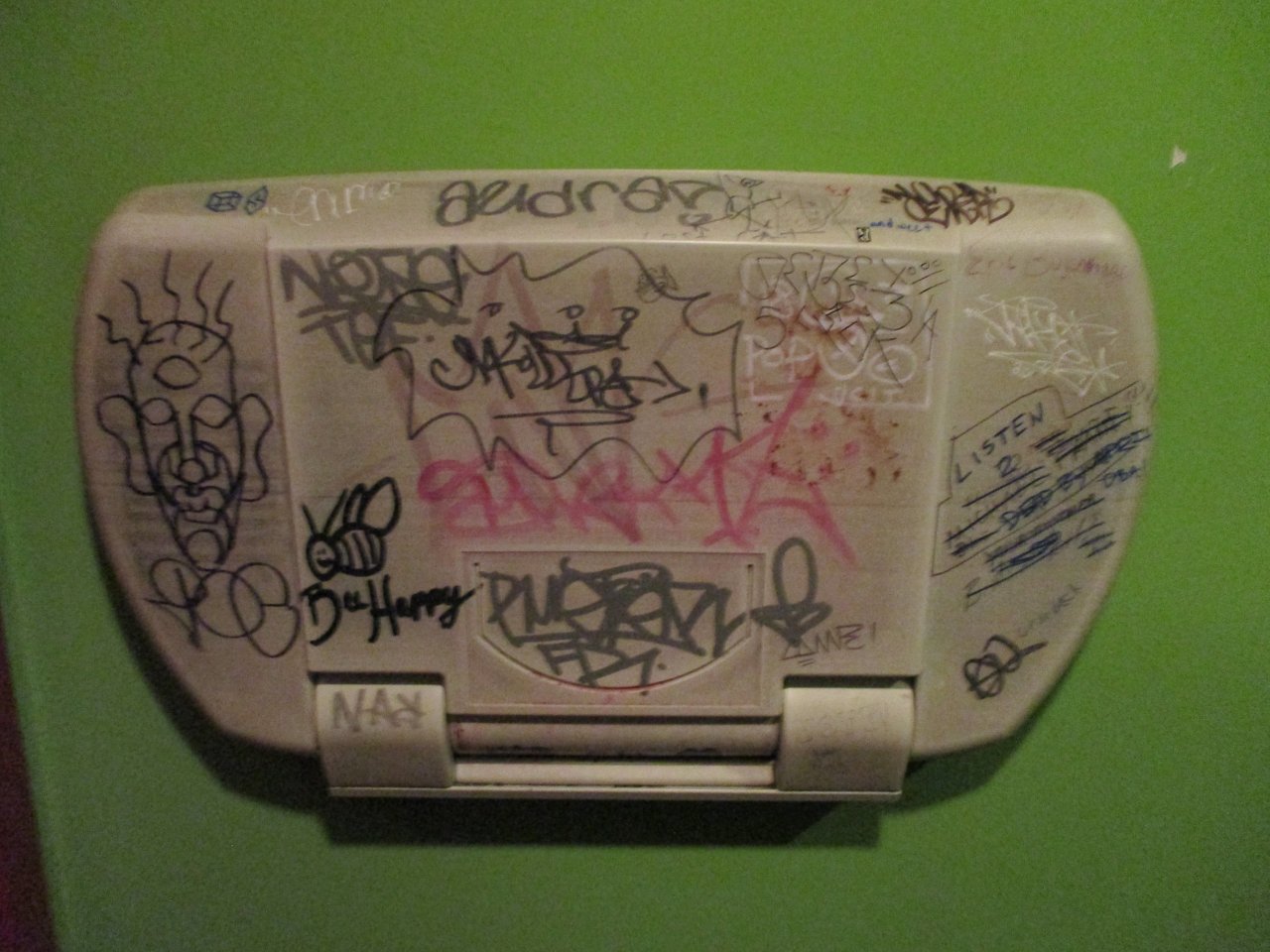 or a skinnier door...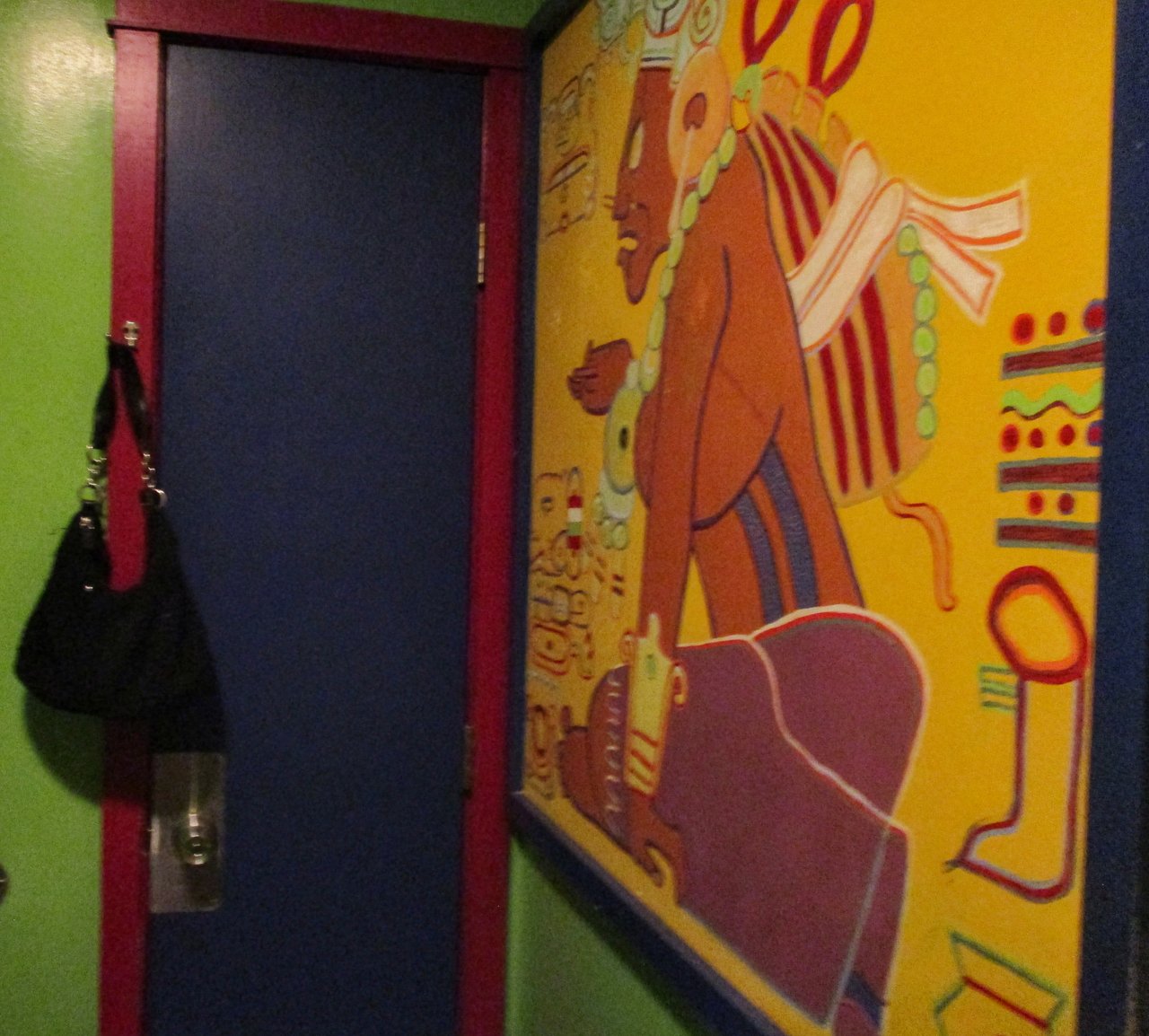 dreemit sighting! ;)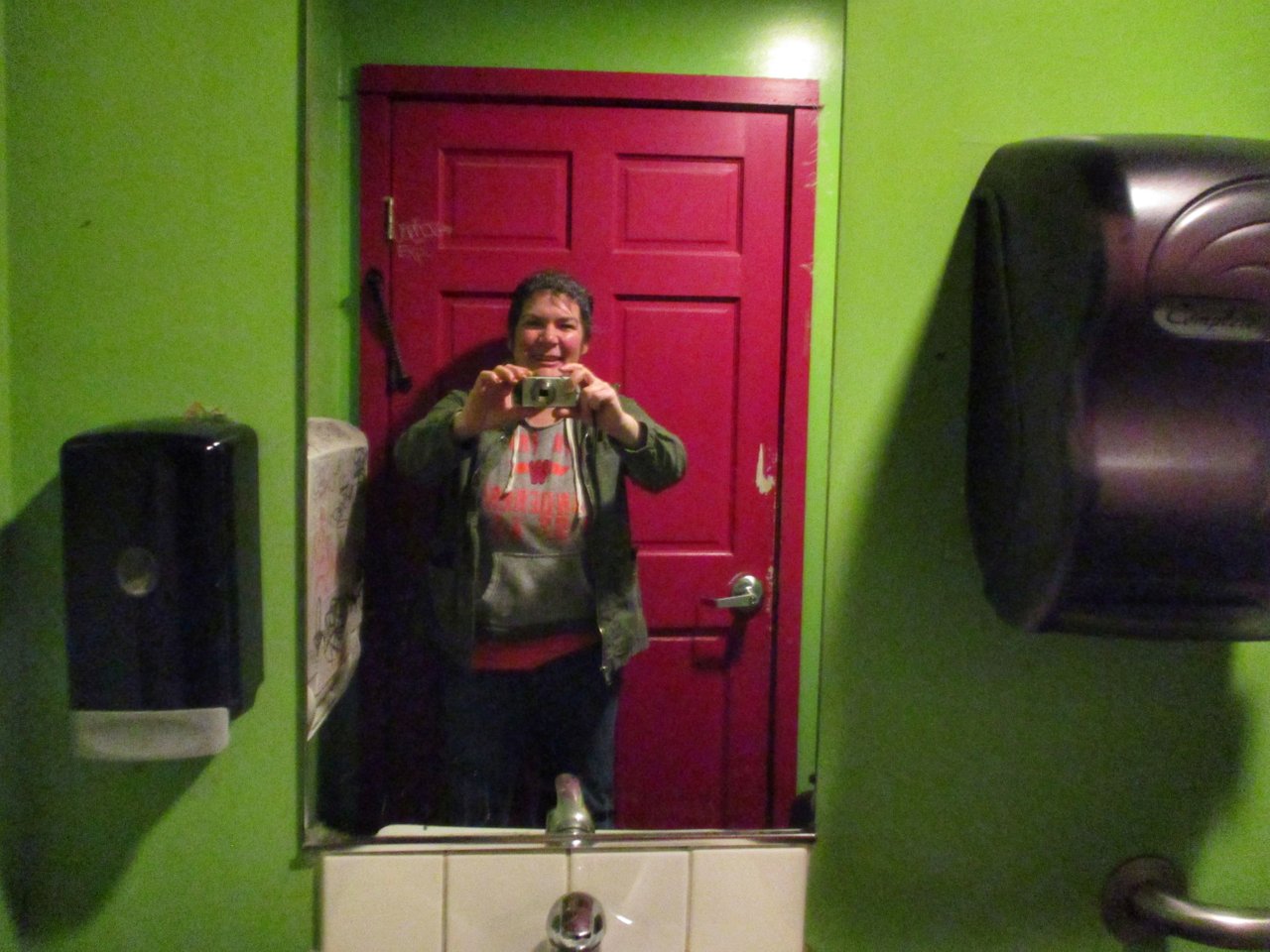 Okay, I wanted to take this opportunity to say I'm really loving the front end of steempeak.com which is where I'll be blogging from now on. The posts look amazing, there's a ton of cool features, and @asgarth and @jarvie are two stellar steemians that deserve our support. They've just started a witness as well so check out this post https://steempeak.com/witness/@steempeak/announcement-the-new-steempeak-witness-new-witness-features
then surf the site and if you feel the way I do, give them a vote! https://steempeak.com/witnesses



Have you filled your witness votes?
Check out these passionate and competent souls:@ocd-witness, @pharesim, @yabapmatt @aggroed, @teamsteem, @steempeak, @steemgigs, @dragosroua; then go to https://steempeak.com/witnesses