"What if they steal your stuff?", "Isn't that risky?", "But I have no extra room", "But I'm shy" Are just one of the few phrases I hear from people whenever I tell them about how I've been inviting travelers to stay with us for free.
---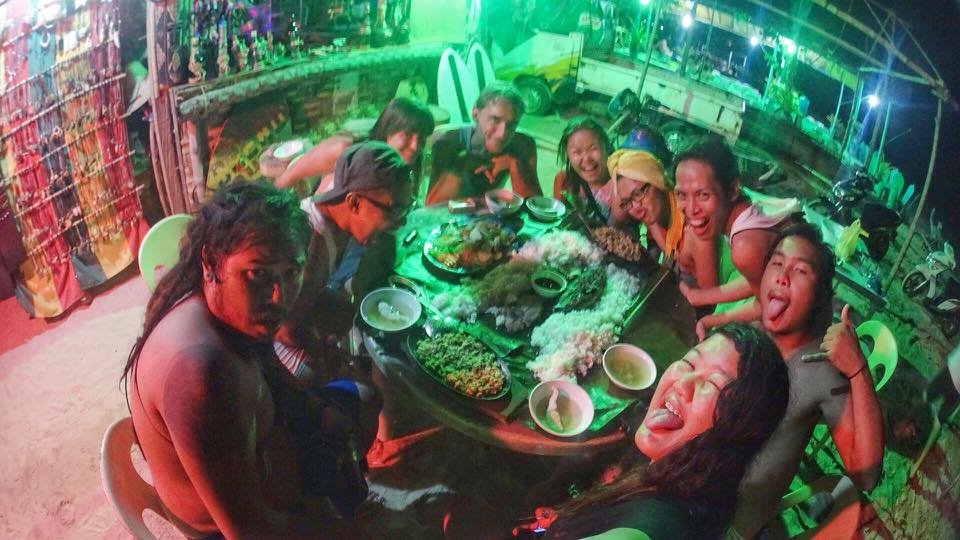 ---
---
Back in December 2015, me and my friends decided to rent a house we've just spontaneously viewed one night. It has always been an idea- how fun and exciting it would be for people of different personalities to live together under one roof. Spoiler alert: It wasn't always exciting, in fact, it was messy. LOL. But I'll save that story for a future blog post. Months after we moved in, we traveled to Camotes Island and met a traveler named Naida from Catalan. She was traveling through SEA and decided to ditch her other flights to live here, simply because she couldn't get enough. We got so close during our stay in the island that offering her a place in our home was no big deal. Guess what? She ended up living with us for almost a year! We did not ask any payment at first but since she planned on staying long term, she insisted on sharing for the monthly rent.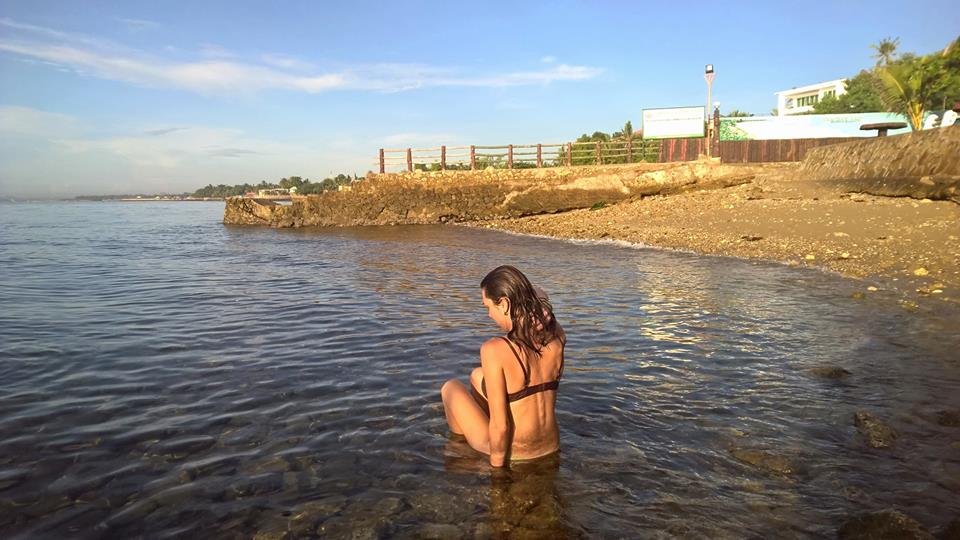 ---
Me and my housemates were all Filipinos, so living with a foreigner was new to us in a way that you could notice cultural differences. It was interesting, learning about another culture, about how big the world is and how different people are.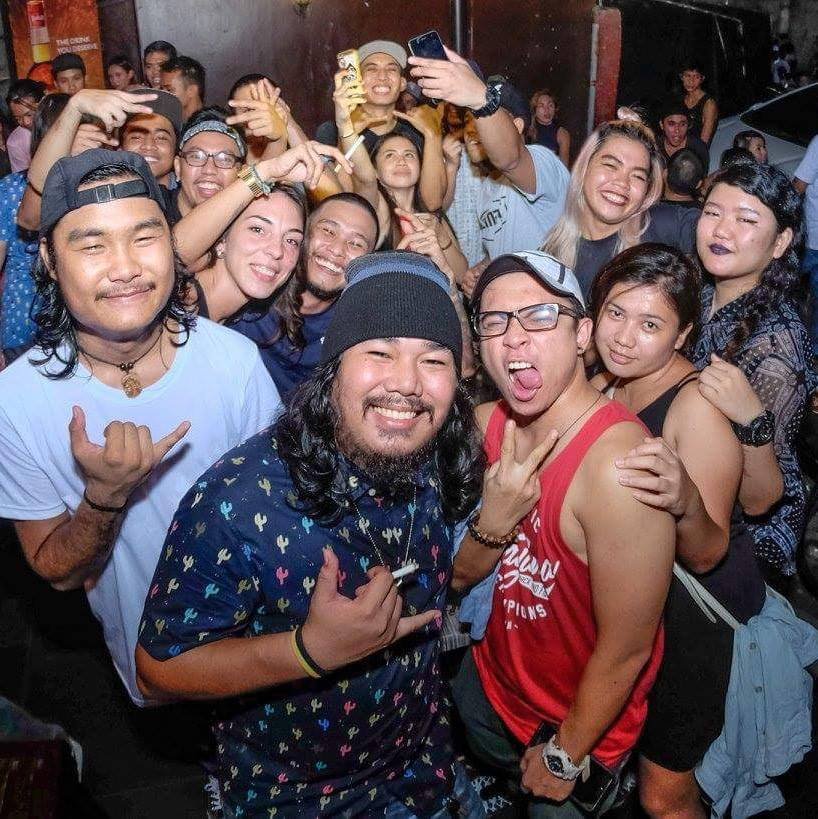 ---
One boring slow night at work, I chanced upon a post on Facebook, how a couple traveled on a very tight budget and saved a lot due to free accomodation. I was all ears! Or eyes for that matter. Haha. So I read through and found that it was because of a site called Couchsurfing. Without second thoughts, I hit CTRL T and typed in the website and explored the page.

Couchsurfing is a community where you can put up a personal profile, introduce yourself and set up your hosting availability to either of the four:
Accepting Guests
Maybe Accepting Guests
May accept depending on travel dates/ schedule availability etc.
Not Accepting Guests
Wants to Meet Up
Not available to host but can meet up to hang out/ offer travel advices etc.
Aside from being a host, you may also request to surf/stay in someone's home in an area you will be traveling to.
At this point, you could already be worried about your safety in both hosting and surfing. Here are a few safety basics I would like you to take note of:
Check the user's profile
Whenever a member hosts/ surfs, both the surfer and the host are encouraged to leave verified references. This means they get to leave a comment on each other's profiles sharing what the experience was like, negative or positive. That way, we'd get to know how they are as a guest and or host.
Believe in your gut
If something or someone is making you feel unsafe, decline the invitation/ request. It is best you state your boundaries and communicate clearly.
Communicate through the site
As much as possible, if you haven't met your guest/ host yet, only use the site to send messages. That way, their Trust and Safety team can easily help you in case of an issue.
---
---
---
After I signed up and built my account, I offered to host a guy from Malaysia named Izuan. It was such an honor to be his host! We went river trekking towards a waterfall, walked through the rain and mud to reach a hidden beach and much more! Below are both of our references: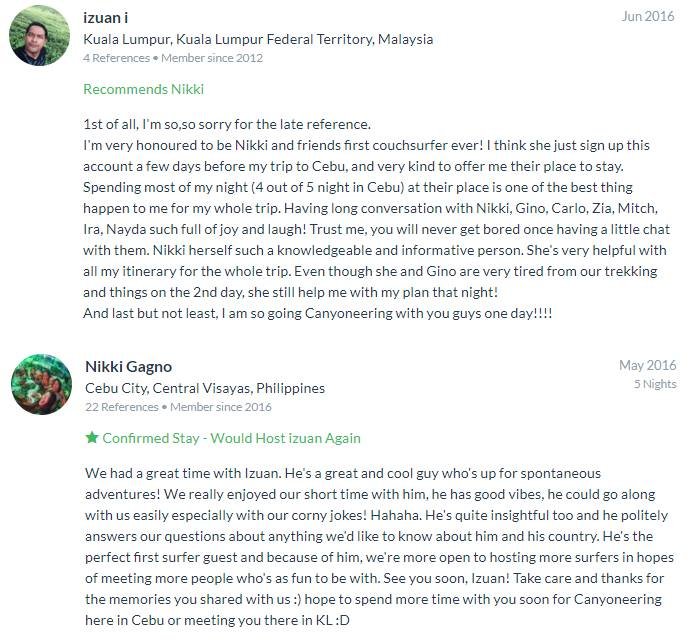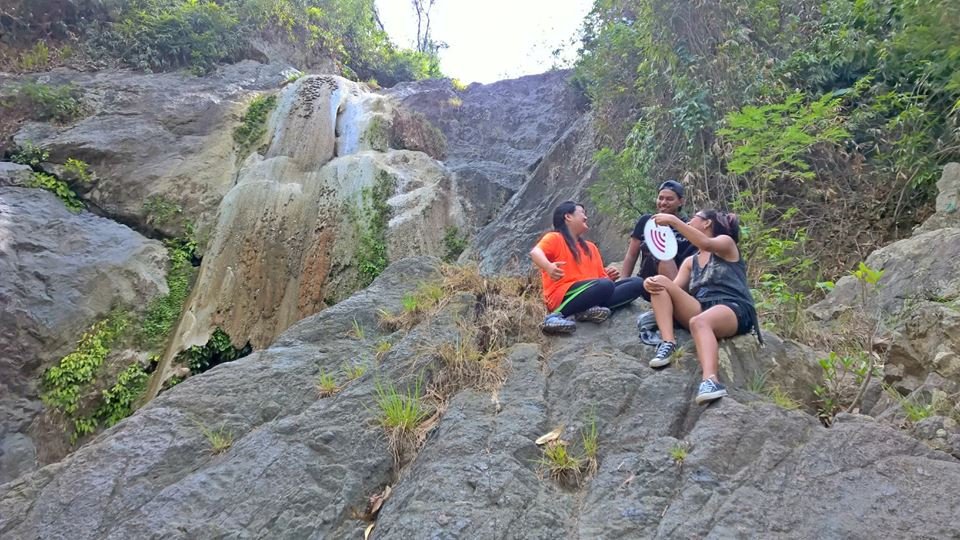 It wasn't soon enough until I hosted another traveler! And another, and another! Instead of me writing about our experiences, let me share it through their own words: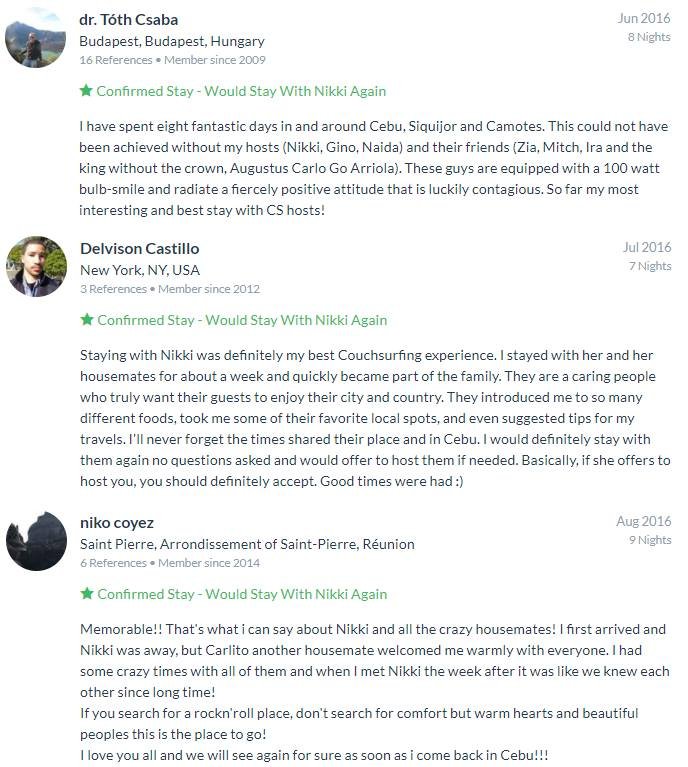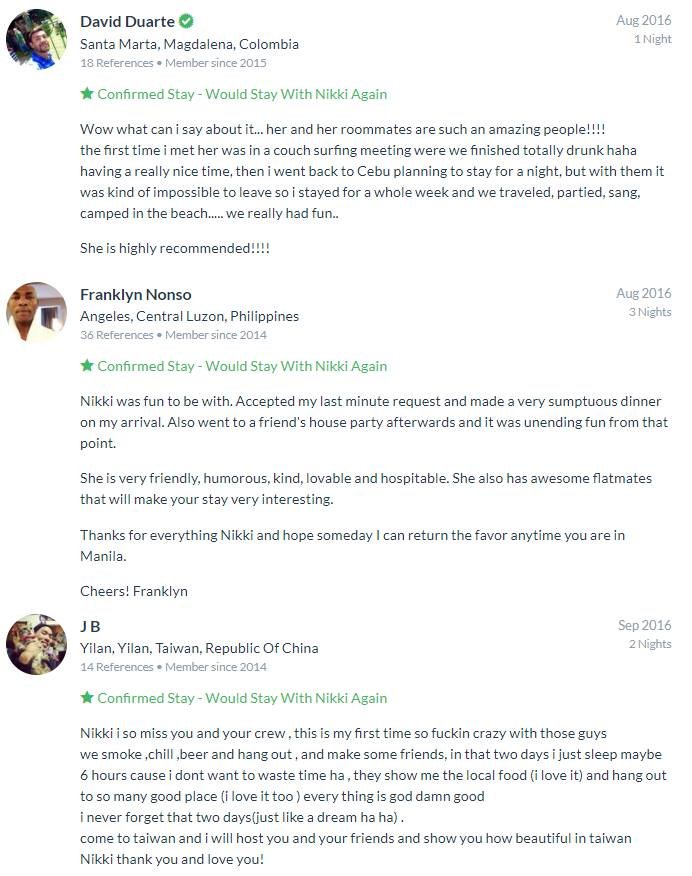 Reading those references just makes my heart flutter. A couple of them did come back and visited us! We now have friends from across the globe who are also willing to host us if needed. Not only did we make friends, but through them, we learned a lot about their culture, how everyone has a story to tell, how, despite our differences, we had a way of connecting with each other, that truly, kindness and mutual respect can bridge through gaps.
---
---
---
"What if they steal your stuff?"
Keep valuables secure at all times. Thieves can be anyone.
"Isnt that risky?"
Yes, but risk is always involved with anything. For me, the risk is worth the experience! Glad no one has turned out to be a serial killer yet. LOL.
"But I have no extra room"
All of my guests have stayed in our living room using mattresses! I always inform them about it beforehand and they're totally fine with it. Experience is what they are after, not comfort.
"But I'm shy"
I am, too! Trust me. But Couchsurfing has definitely helped me gain confidence. Plus guests always have awesome stories to tell, it's so hard not to interact!
---
---
---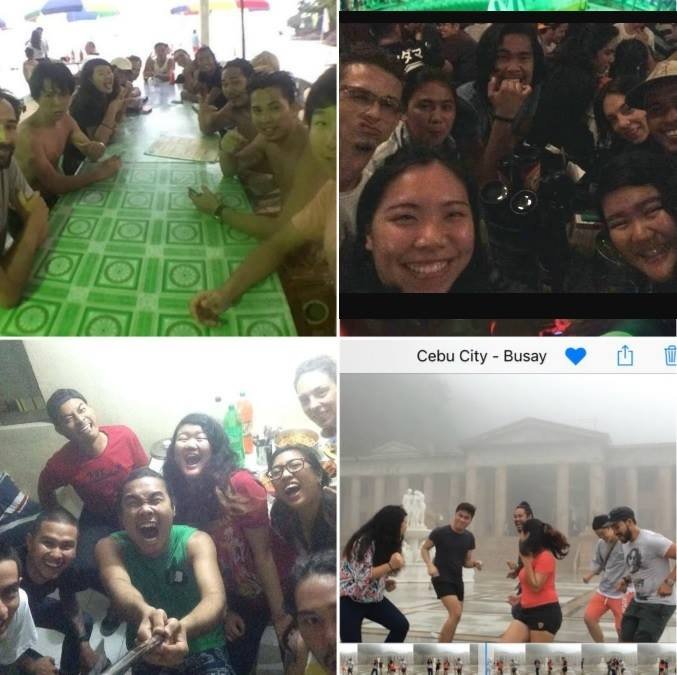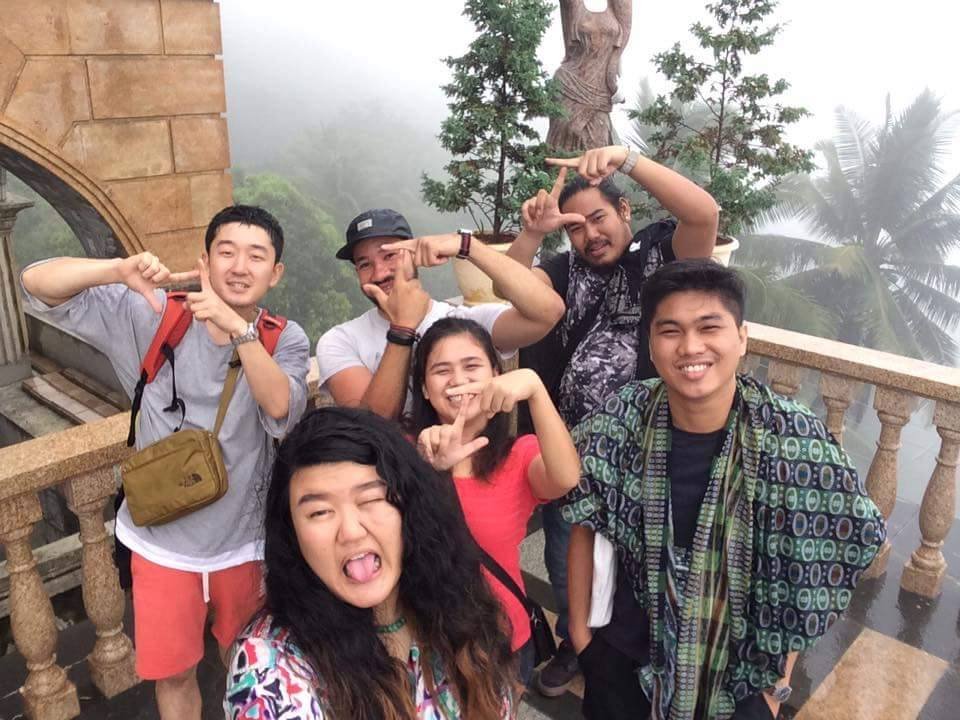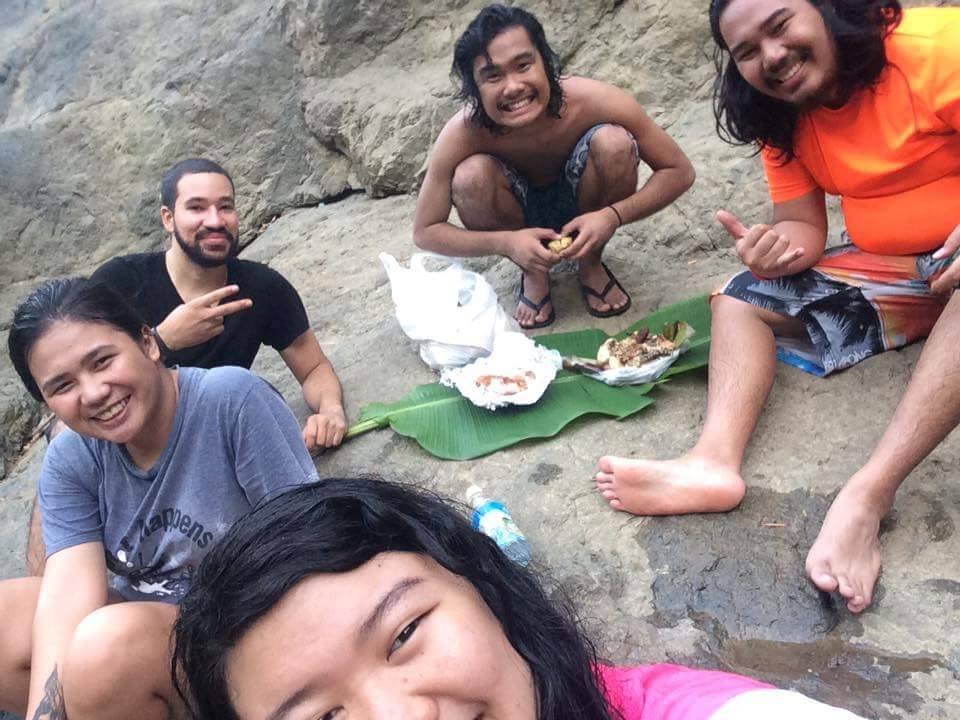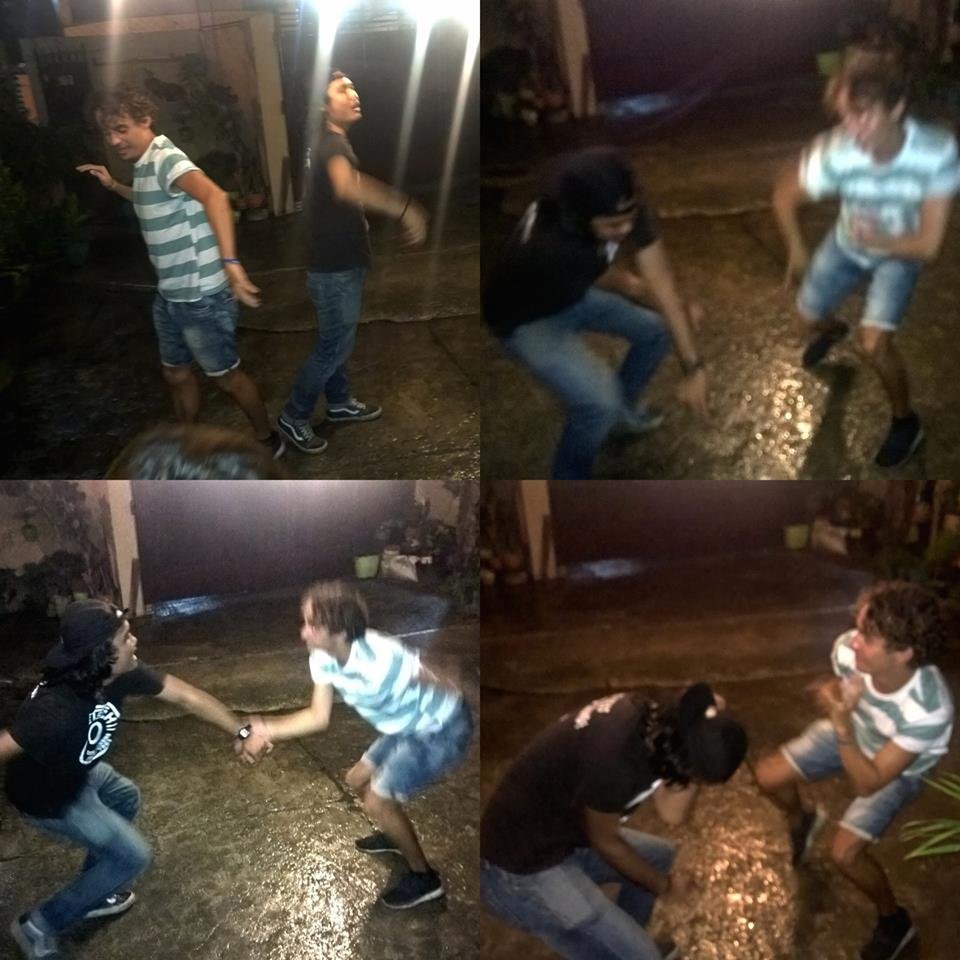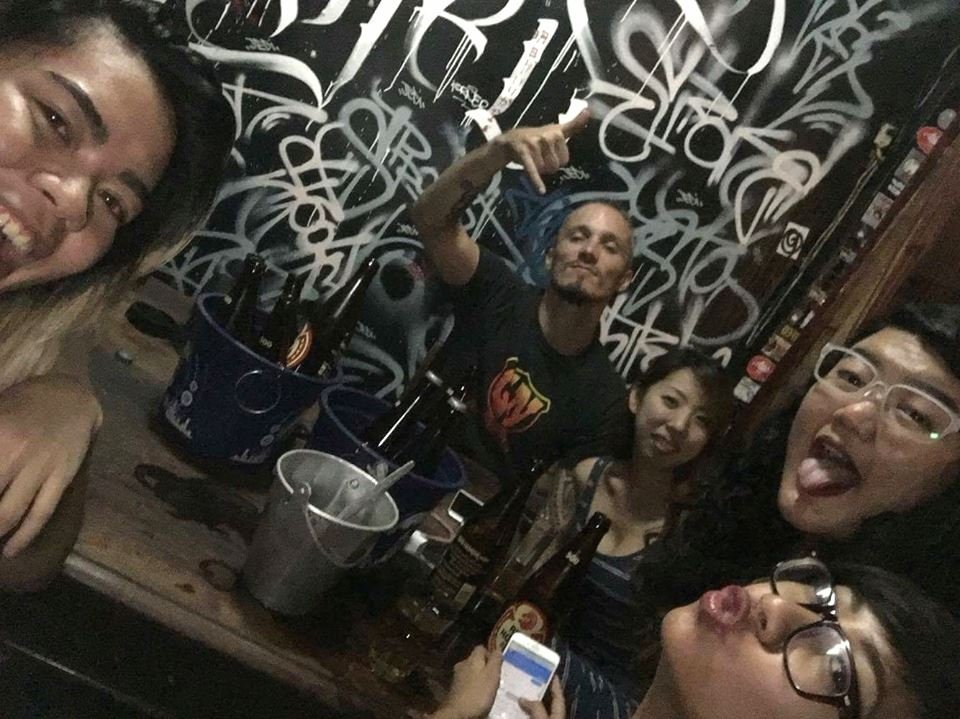 ---
---
We may have offered a space in our home and a portion of our time for free, but the experiences we shared with them are priceless