---
Native American Storytelling
---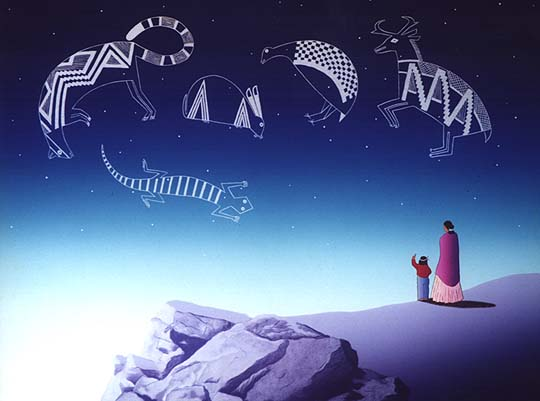 Source
---
Most of us have had storytellers in our country, culture, race, or religion. Many of us love a really good story and raised by family members that were storytellers. Being a member of the Steemit community hopefully means we love to blog, read, and maybe read a good story too.
Personally, I always had someone telling me a story and I have always been fascinated by anyone who could tell a story with such ease. Since I was a young child, I would sit and stare wide eyed awaiting the next line, dance, or expression with baited breath.
Within the Native American community there are people we call storytellers and some are dancers, but mostly there is a mix of both. Everything is a story to be told and sometimes retold but with a different artistic flair.
The history of Native American storytelling
Typically, Native American storytelling messages are a traditional way to teach the tribes. The messages are simple and entertaining. There is usually a positive and negative factor that illustrates the consequences of actions and encourages inner reflection.
Most storytelling is an oral tradition passed down from generation to generation. Those listening may feel a pull to an inner connection to those from their ancestry. For some tribes, storytelling is a way to encourage ancient medicinal practices and traditional healthcare through natural means.
I'm sharing these historical facts since I am going to share with you a lovely group of storytellers I encountered while living in New York City (NYC). But first let me tell you how I met them.
Thunderbird American Indian Dancers
During my time living in NYC I attended many pow wows and cultural events. During one of these ceremonies I met a Hopi Chief that invited me to his dancing group. This group not only shared their stories with the NYC community but traveled all over America teaching through storytelling and dancing.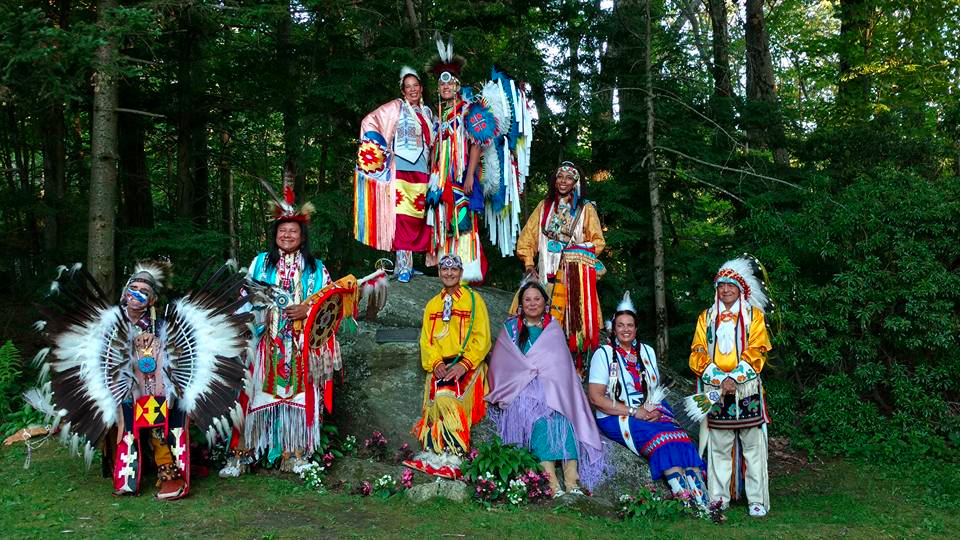 Source
The name of these amazing educators is the Thunderbird American Indian Dancers or Thunderbirds. On many occasions I attending their events and assisted with fundraising. It was during one of these moments that I was able to take some photographs and I will share some of the stories they share with the public.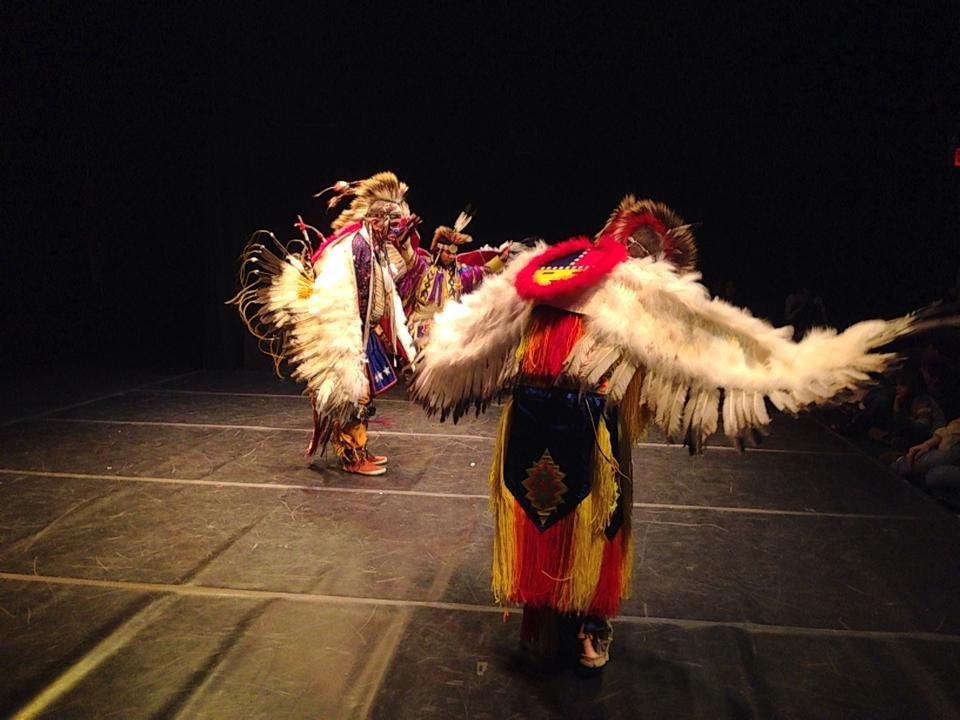 Photo taken by @eaglespirit
During the night of storytelling there is the eagle dance, and this is the story of an eagle's life from birth until death. In many tribes the eagle is considered a god and the dance represents the eagle as it is flying and hunting. The eagle dance is usually performed in a tribe when it is need of divine intervention.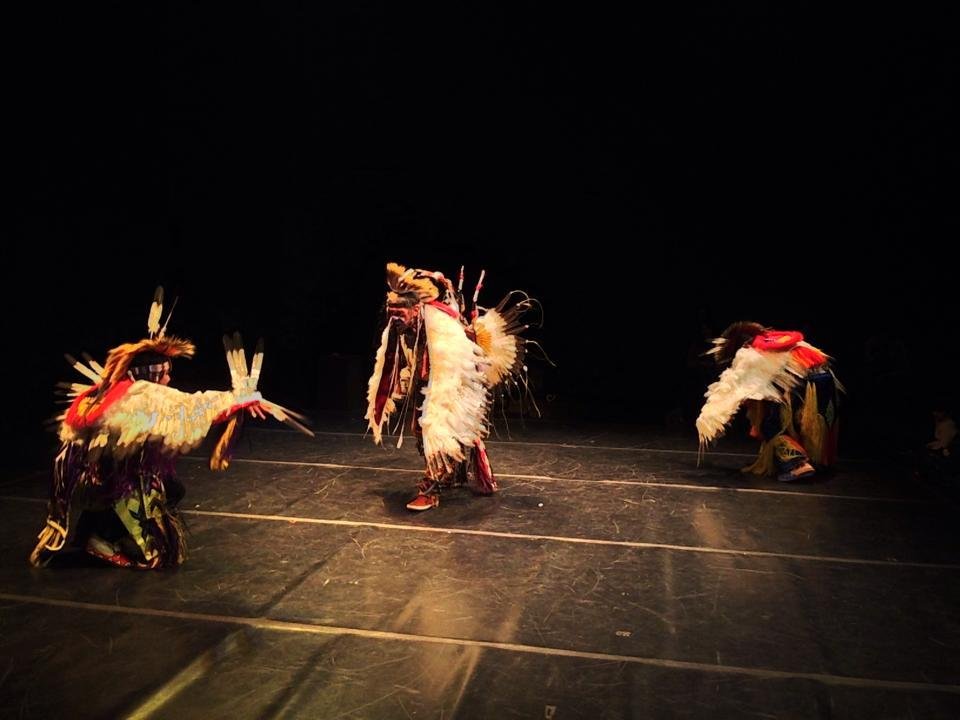 Photo taken by @eaglespirit
The dancing continues with the women dancing a traditional fancy shawl ensemble that is interpreted in different ways depending on the tribe.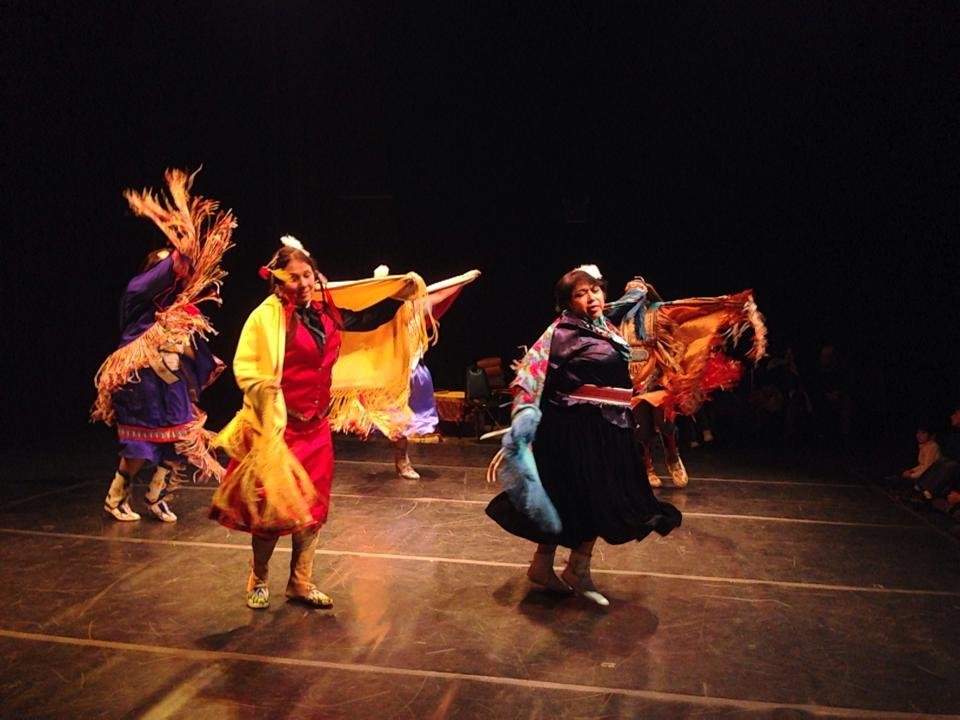 Photo taken by @eaglespirit
According to Indian Country Today, the fancy shawl dance was a feminization of the restricted traditional dances of the generations prior to 1950.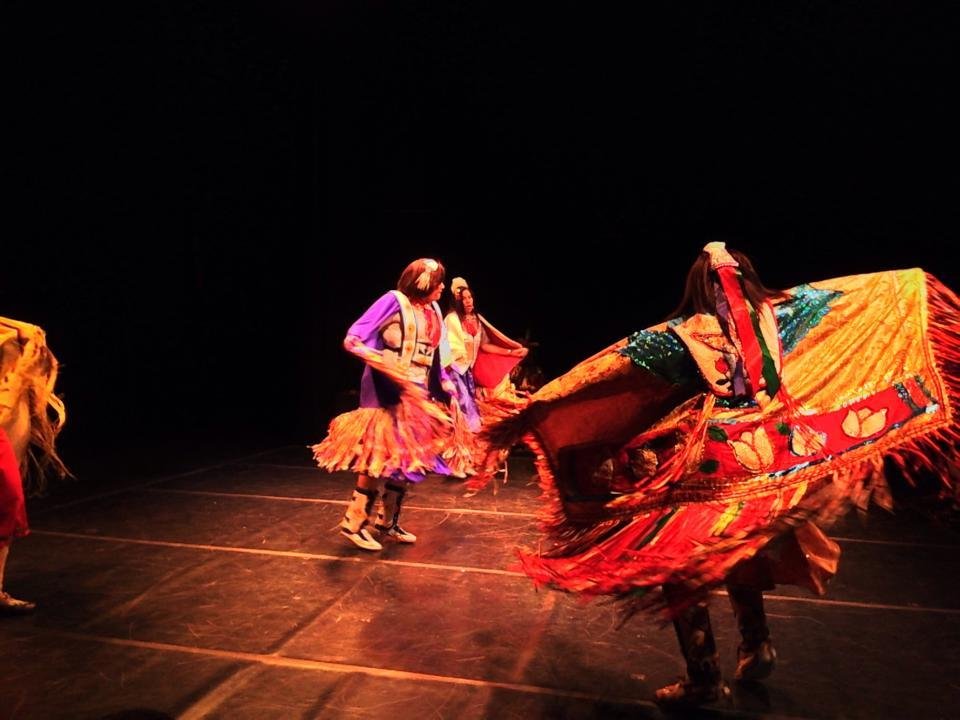 Photo taken by @eaglespirit
Some say the dance is a reflection of the butterfly and when the women open their arms it is the resemblance of the butterfly's wings.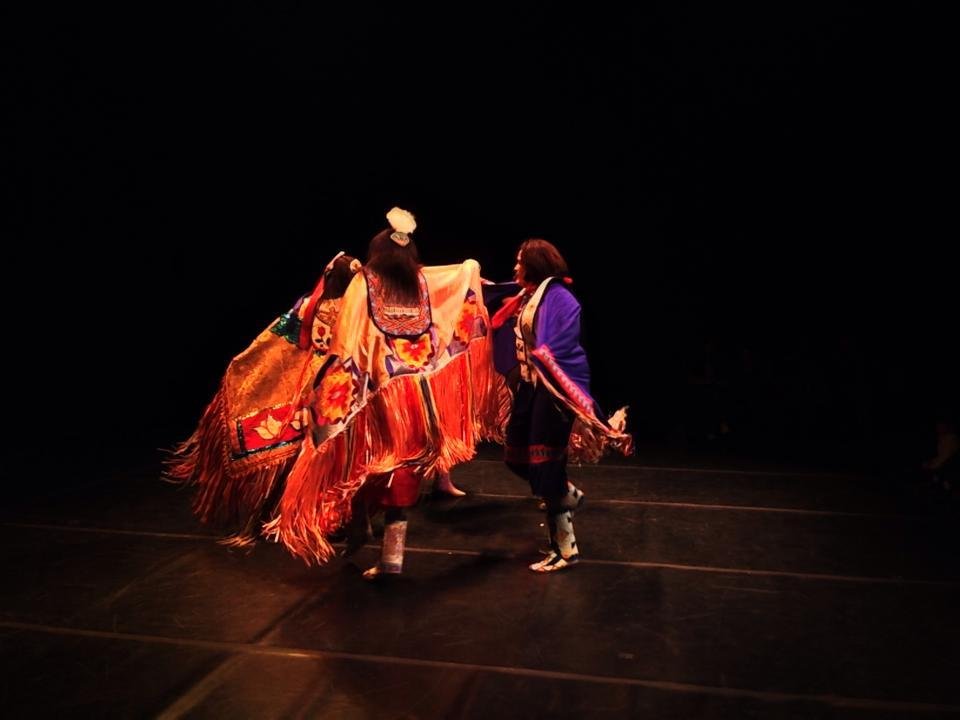 Photo taken by @eaglespirit
The women in the group were very entertaining and always open to sharing their tribes culture. I greatly admired when they would take their time to interact with the audience throughout the show. From the time we all entered the theatre until after everyone was always friendly. It was evident that these teachers wanted to share a part of their tribal history with the public.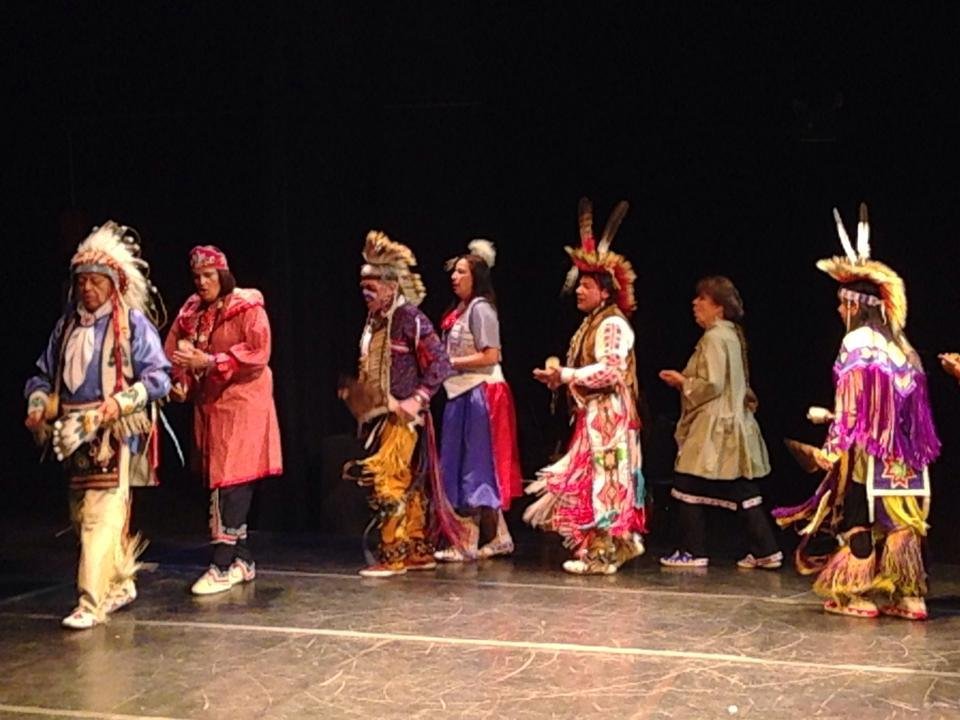 Photo taken by @eaglespirit
Usually at beginning of a dance or after an intermission, Native Americans dance in a circle as a form of welcoming all spirits together in harmony and peace. Often in public ceremonies its is a common practice to invite all attendees to participate in a communal dance circle. If you have never been to one of these events I encourage you to try it out. It is a ton of fun!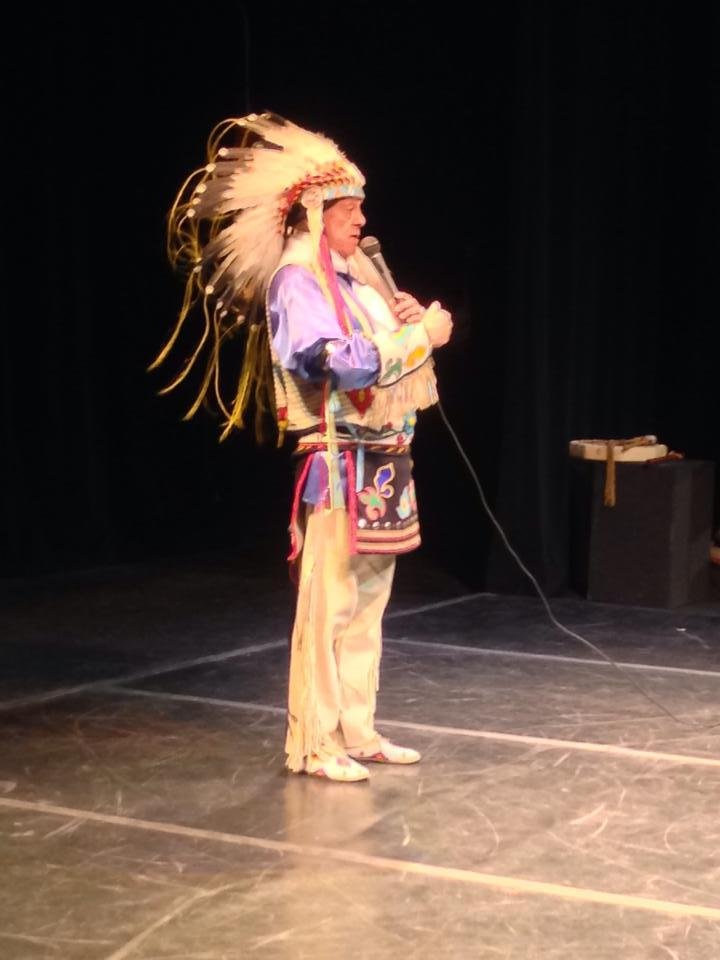 Photo taken by @eaglespirit
One of my good friends is a sweet Hopi Chief and founder of this beautiful group. They have been dancing and telling stories in the NYC area since 1963.
Source
If you are ever in the NYC area and you are interested in Native American culture, I encourage you to attend one of these very educational storytelling events. Thunderbird 2017-2018 Event Calendar.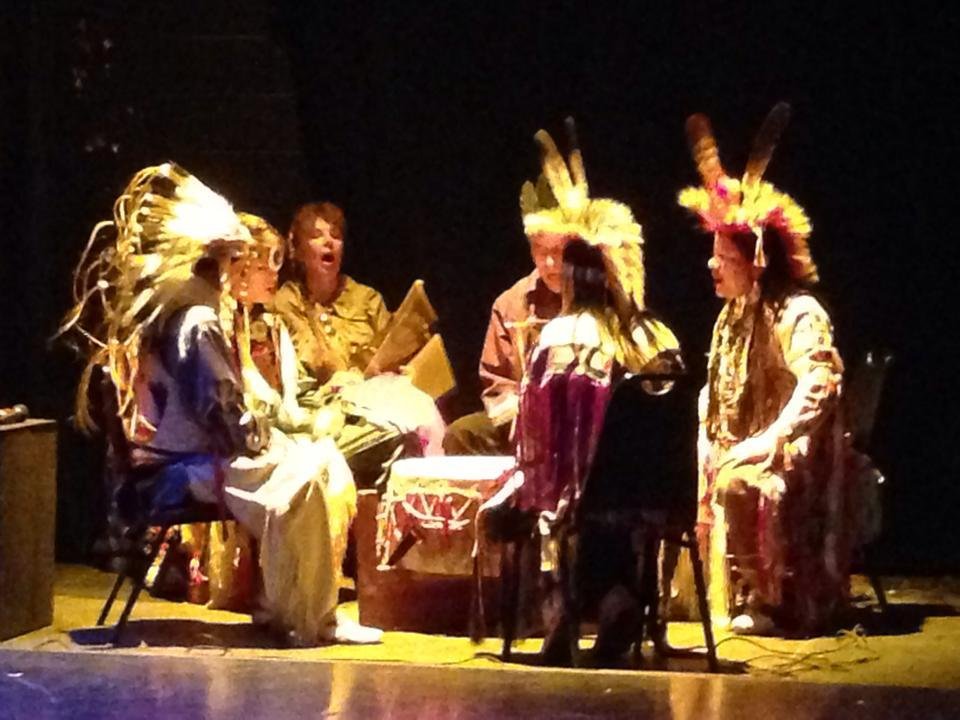 Photo taken by @eaglespirit
The Thunderbirds end their night with a group song around the drums, singing of unity and hope for humanity. Hopefully, that is the way we would all want to end a good story. Peace.