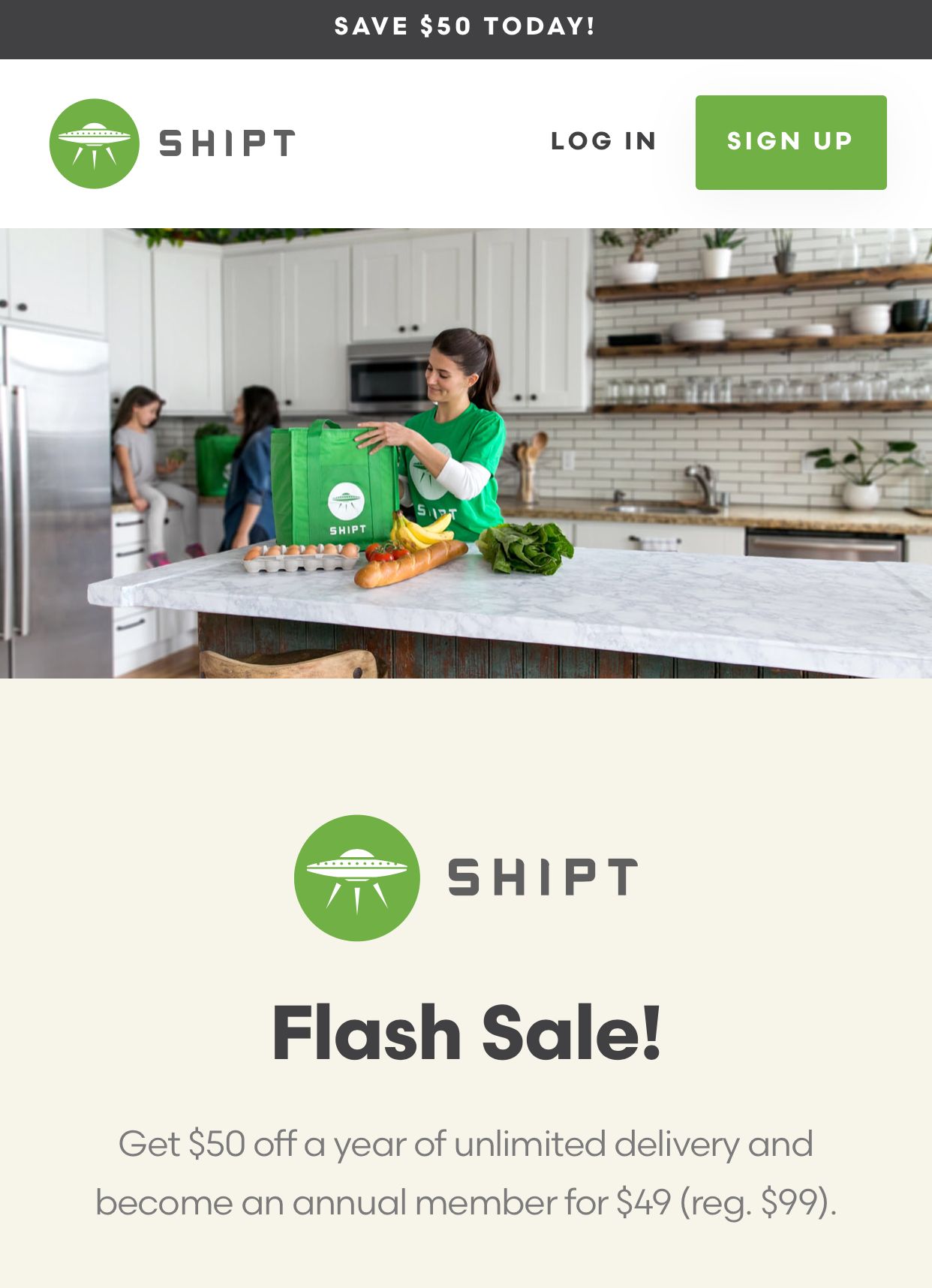 Shipt is running a flash sale now for 50% off their annual membership.
https://www.shipt.com/flash-sale/
For those of you not familiar with Shipt, they are a grocery deliverey service similar to Instacart.
The idea is that you can go online or on the app which is (available for Apple and Android users)
and you can place a grocery order and they will deliver it to you!!!
Now there are some grocery store limitations, my beloved Earth Fare is not part of their shopping radius, but for the most part if I can order groceries on my app and someone can deliver them at work for me right at 4:30-5pm as I'm about to head out for the day, that's a win in my book!
So I saw they were running a special today and decided to share it with you guys. I'm not affiliated with them or anything and they're not paying me for this review.
(I feel like that is standard required lingo these days for any recommendation/good review you give 🤷‍♀️)