When I have to, I don't want to.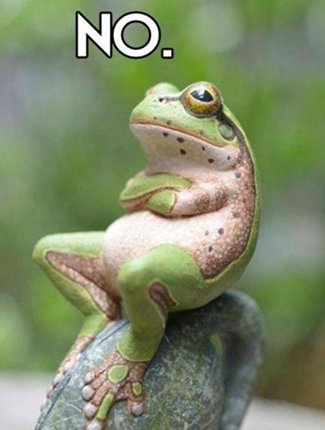 Image
There is a "rebellious" side in me who resists to some "musts". I really try hard to calm this part of my self down but I haven't achieved much yet. It's not that I have to pay the bills, the rent and I refuse. It's about other things...
You have to write
Writing is something I love doing. The whole process makes me happy, it makes me feel creative, it helps me put my thoughts together. Writing sometimes is even better than talking to someone. However when I feel that I HAVE TO write, I hate doing it. I'm not doing it. The have to ruins all the fun.
You have to call me/ have to meet me/ have to care about me
You know what? No I don't.
For a strange reason people whine a lot and constantly ask for attention. No actually they don't ask for it, they demand it. How pathetic is that? When they tell me "Where the hell have you been? Why didn't you call me? Why have you vanished??", this is when I want to vanish for real after punching those people in the face! The answer of course to their question is "because I didn't want to". But if you tell them so they may commit suicide. You drama queens.
You have to sleep
Never. I can stay awake all night. My brain cannot switch off. It is too busy repeating "Sleep, c'mon close your eyes, you will have to wake up in 7 hours, 6 hours, 5 hours, 4 hours". Oh my God this countdown is the best way to eternal insomnia! So do I have to sleep? Kay, I'll just never sleep again.
There are so many more examples...
"You have to keep quiet", "you have to wake up", even "you have to take a bath now" -lol- etc... And the stubborn, stupid self always replies "NO, NO, NOOO"!!! Am I that immature? Am I a brat? Am I silly? I don't know what's wrong with me. But the freedom of choice always makes me more efficient at all levels.