Are you afraid of the dentist?
If so...
Would that make you feel more comfortable?
"Safer"?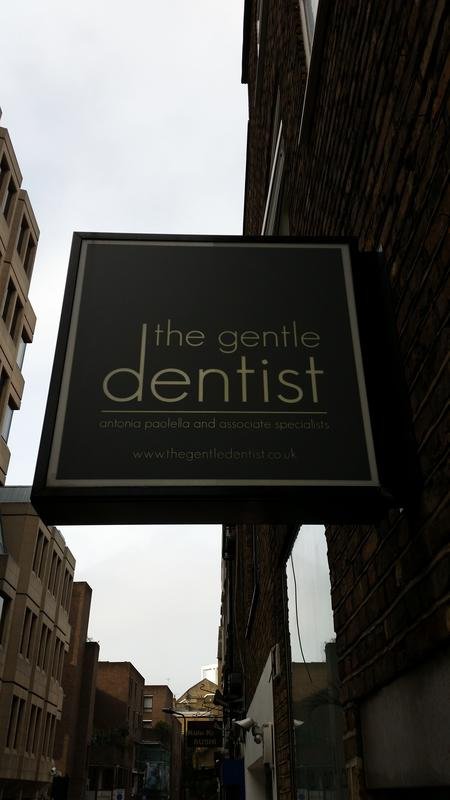 It seems that dentists are aware of our detestation towards their profession so a clever one or one with excellent marketing skills came up with this brilliant idea...
It's calming to know that you're going to the "gentle dentist" even if you know that she decided to call herself that way right? You would give her a try wouldn't you?
She is not a random dentist after all, she is the gentle dentist. But what makes her so special? Is her dental drill made of roses? Maybe she is not thirsty for blood. She is not thirsty for bleeding gums. But who really is?
We love fancy labels. We love lies and fabulousness. We prefer if not lies, truth sprinkled with extra awesomeness.
PS: Some years ago a dental surgeon pulled all my wisdom teeth at once within 10 minutes and I didn't even realise what happened. And guess what. He had no fancy label, just a fancy car and I don't blame him for that.