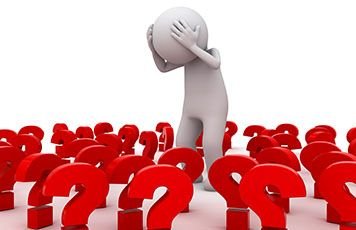 source
In life there are times when some people go the extra mile to inquire about somethings going on around them.
They spend reasonable amount of time and resources digging for what would add no value to their lives.
They even neglect their own physical concerns and that of their families just to know what is not seen by their physical eyes
Question To Ponder Over :SHOULD HUMANS HAVE KNOWLEDGE ABOUT EVERYTHING, GOOD AND BAD?
As an African, there are times when people experience some challenges in their lives and they attribute it to an extraordinary force.. With such belief, they most times go into excessive findings to know what really is the root of their problems.
You here them say things like this; "I must find out who it causing me this"
It is true that knowledge isn't bad but knowledge about what one has no control over is more of a futile end..1
Conclusively, I urge you, never give too much attention to the problems in your life, trying to find out the root cause of it, rather, leave what is unknown to remain unknown so you don't die trying to save your head.
I REMAIN @ESSIENTIAL
THANKS FOR STOPPING BY
Posted using Partiko Android