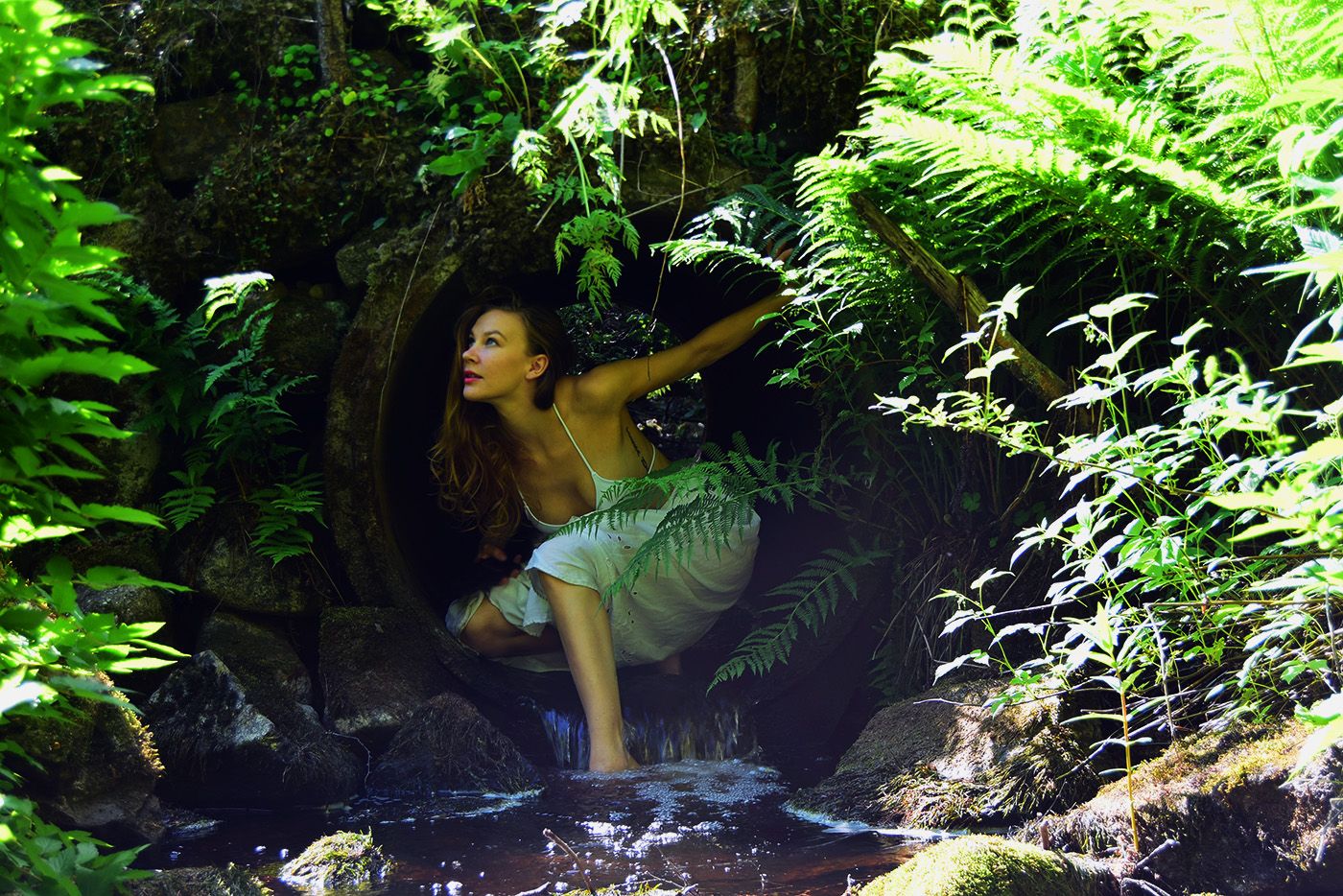 Lewis Carroll's Alice's Adventures in Wonderland is one of my favourite stories ever, and I can relate to the little girl that believes in unbelievable things and has a curious mind. I seem to fall, or intentionally crawl, down the rabbit hole on a daily basis. Just like Alice goes into a great adventure, while having an afternoon nap, I can travel far and wide, exploring different topics, while physically staying put.
I often loose sleep over some random topic that I am interested in or want to know more about, starting with searching one word from google and end up scouring the internet for hours on end. Of course that happens in the evening when I'm already in bed, and my intention is to google a little thing and then go to bed.
The other day I was trying to find one macrame knot, then I ended up scrolling Pinterest for some inspiration for macrame plant hangers, I took a detour on macrame baby swings and hammocks, which are the cutest fyi, then I saw tops and dresses made with the same technique and was down that hole for good two hours, until I saw a macrame and crochet mixed medium Balmain resort collection from 2017, which was glorious. Not the style I would wear but so beautiful and inspiring. I went back for the macrame dress images for a little while until I had to stop and get some sleep.
And guess what, from all that research and inspiration, I haven't even dug out my yarn yet. They say preparation is key, right? Oh yeah and I don't even know what I want to do, I just wanna do something with macrame.
If someone were to check my search history, they would think I'm completely mental, it's so random. I can search how to make a perfect authentic pita bread, next I try to find out when Rihanna's new album comes out, after that I remember that Tim Burton's newest movie, Dumbo is out and it's starring Eva Green, whose style in the movie inspires me to watch Youtube videos from the makeup artist who created the looks for her.
Truly, I am never not inspired about something, be it handcrafts, fashion, history or food. I have always something going on in my mind and I want to learn more about it. A lot of the times it's nothing useful but it doesn't matter, learning is pretty much always good for you. Googling: "how to skin humans"
Have a great night, bye!