I had to make dinner alone today.
I went scouring the cabinets and found just the ingredients I needed for this meal.
I think it's a recipe my sister in law made for me once and I remember it pretty well.
What I like about this pasta is that it's very fast to make yet incredible delicious.
Let's cook!
---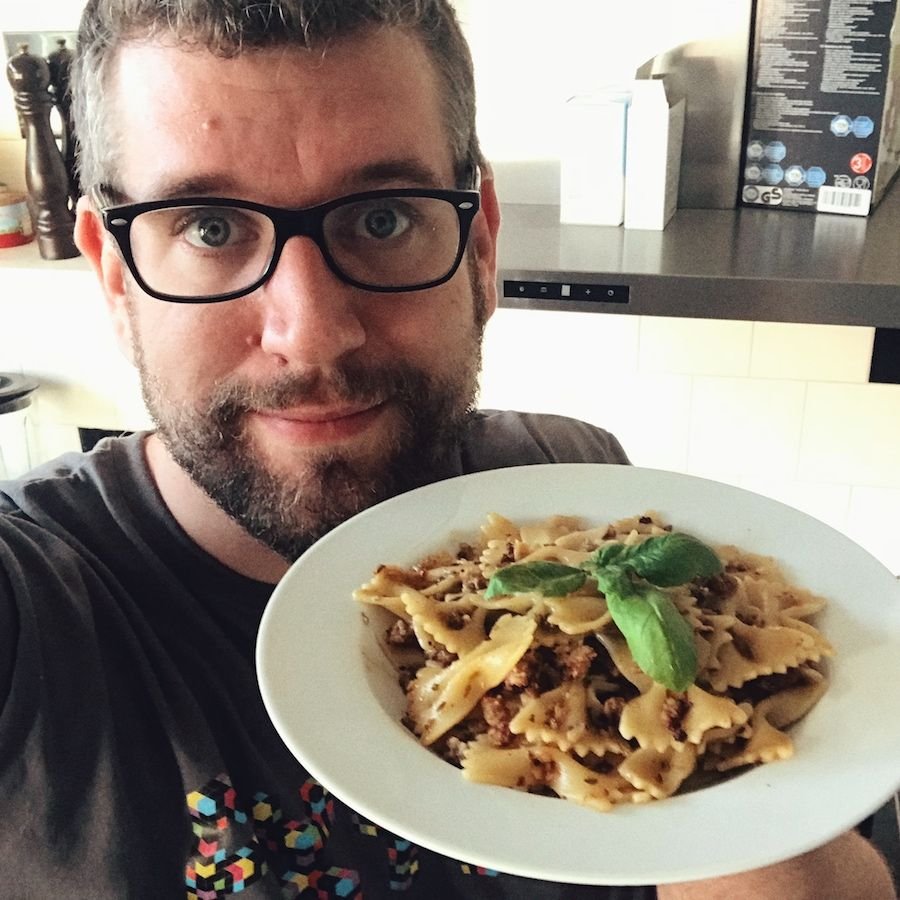 ---
Ingredients: Spicy sausage, pasta, lemon, garlic, Fennel seeds and pepper flakes (a small glass of white wine not in the picture).
---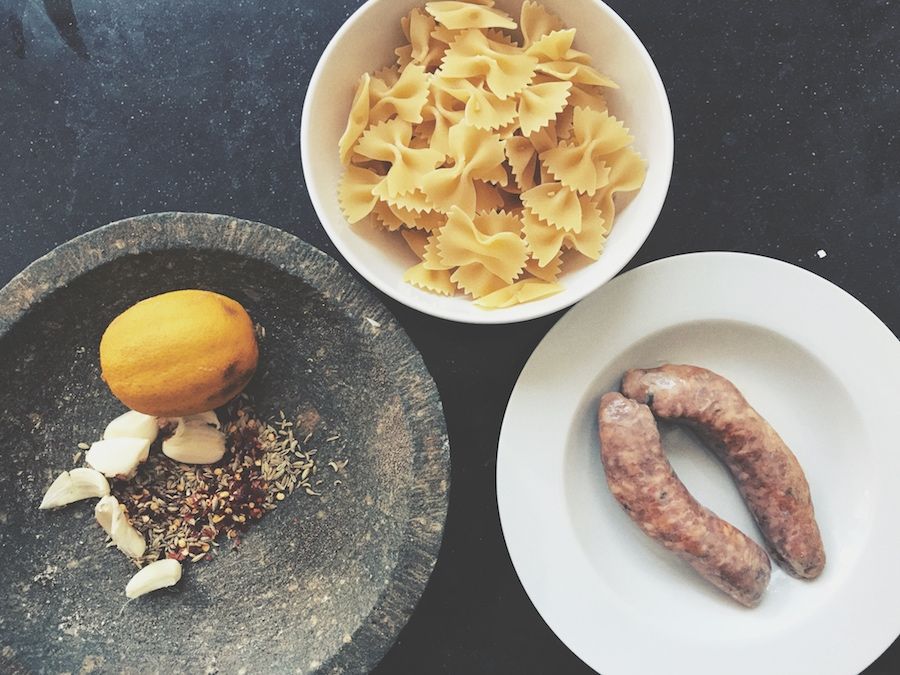 ---
Squeeze the meat out of the sausage and fry till crispy. Also boil water and cook the pasta.
---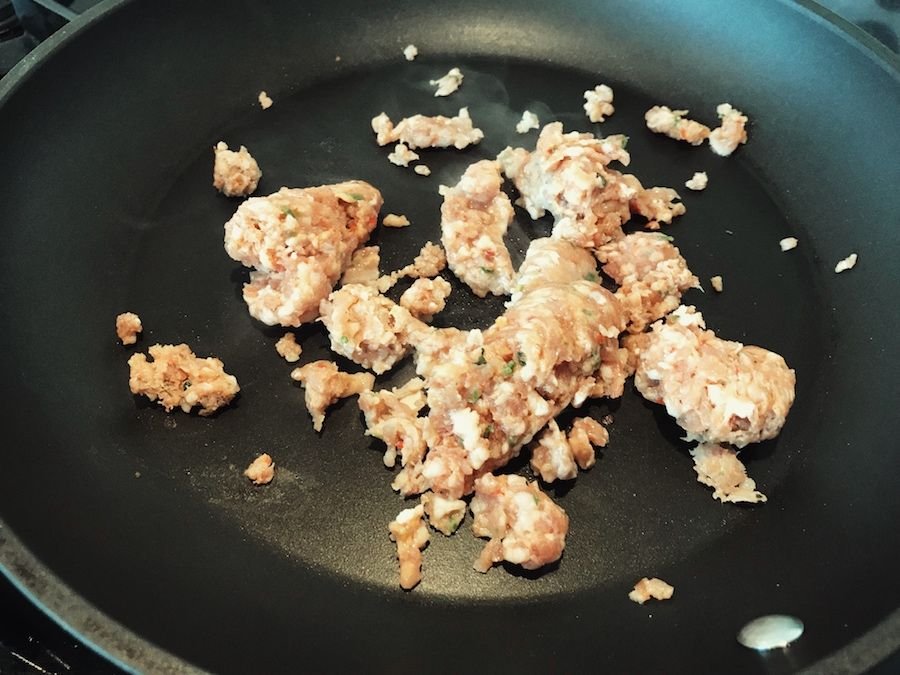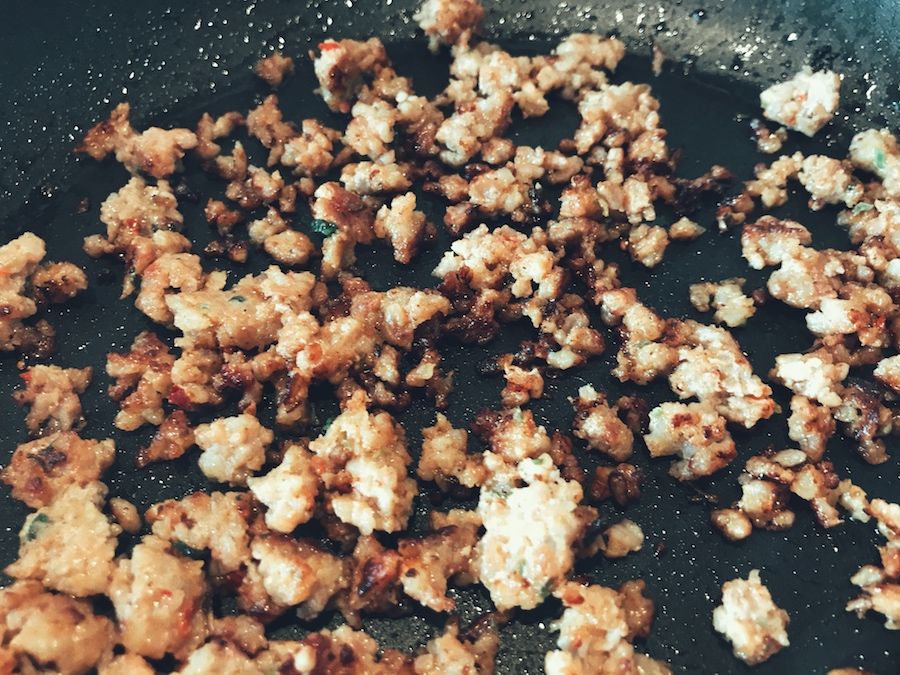 ---
Add the rest of the ingredients to a mortar & pestle and smash to make the paste.
---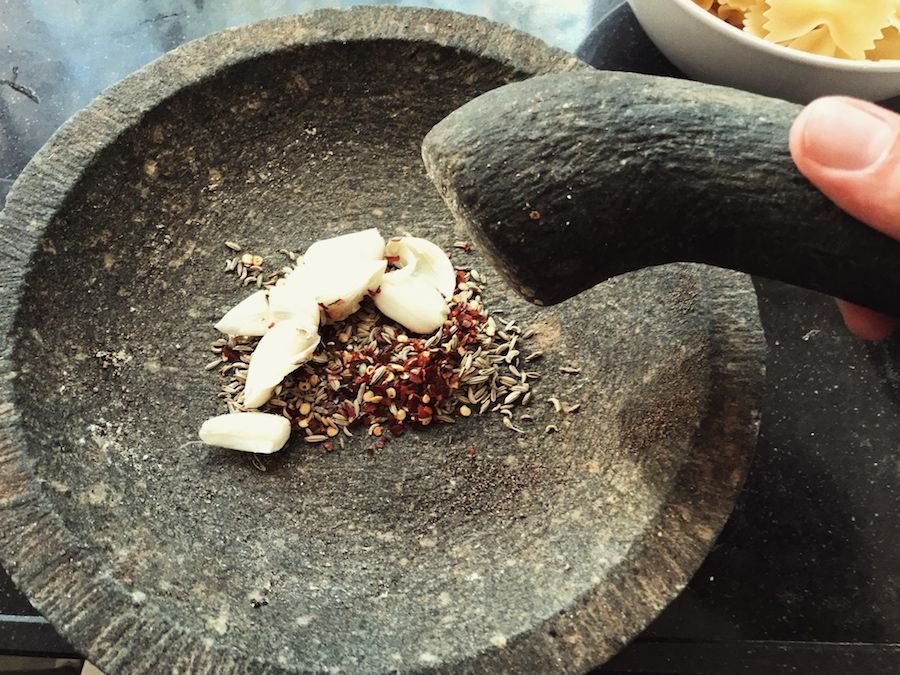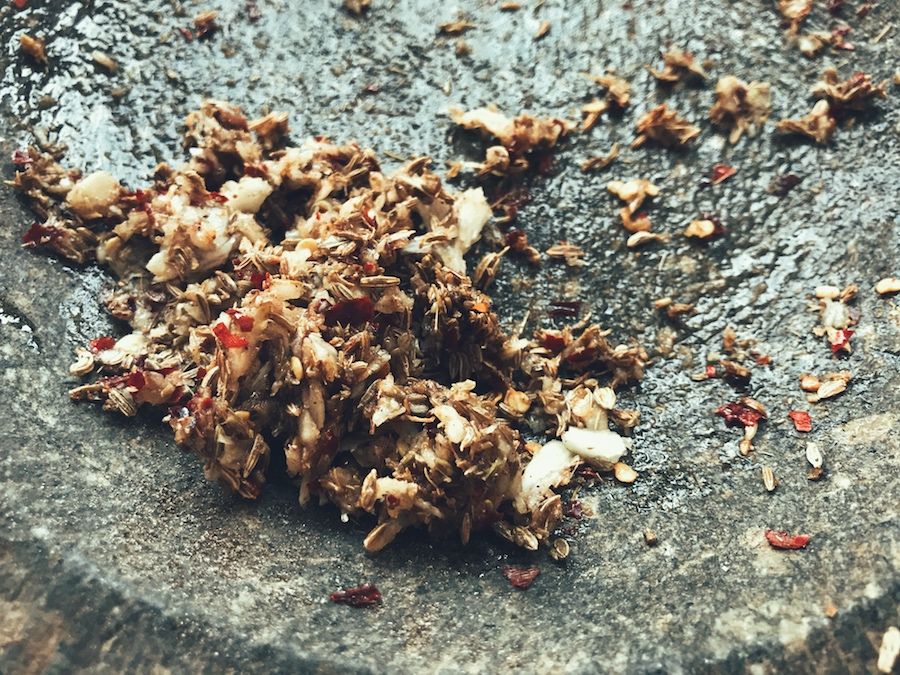 ---
Add the paste to the meat. When it hits the pan hot it releases a fantastic small. It's very nice.
---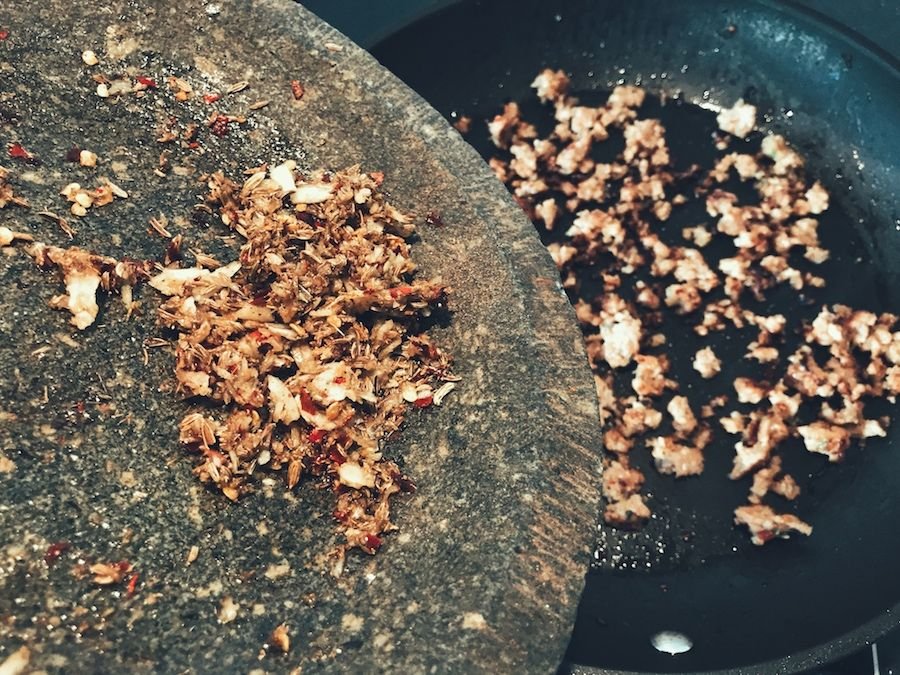 ---
Fry the paste for a couple of minutes and grate some lemon zest over the pan. You can also add some white wine if you want.
---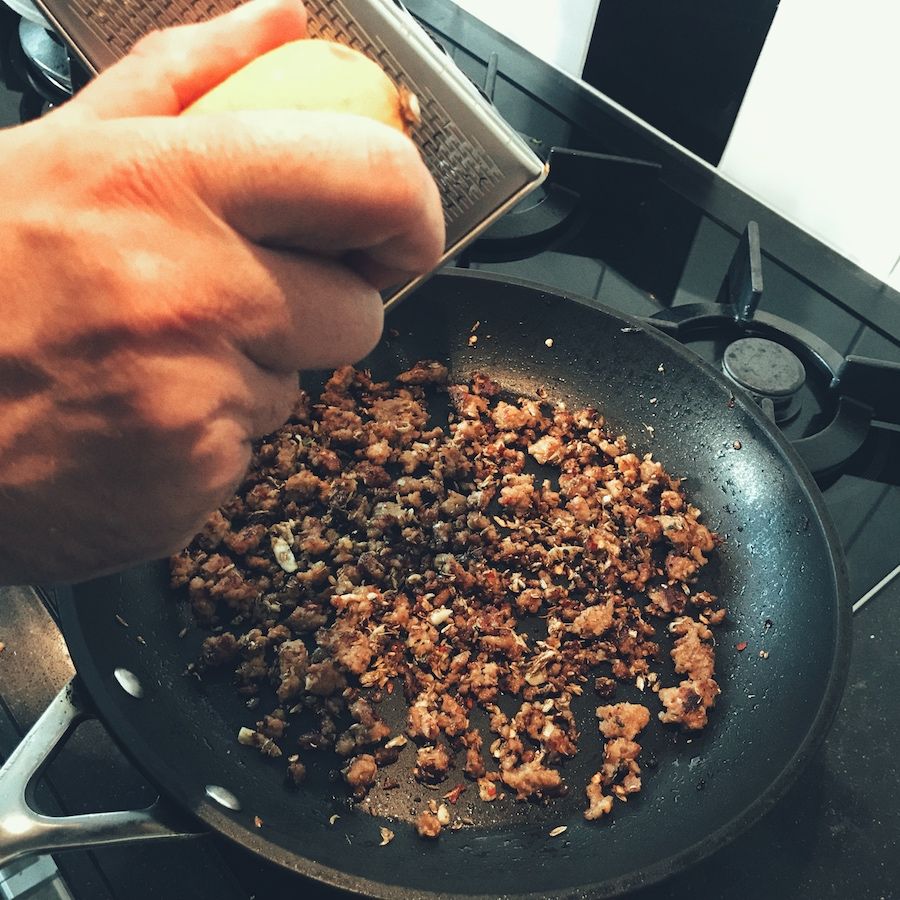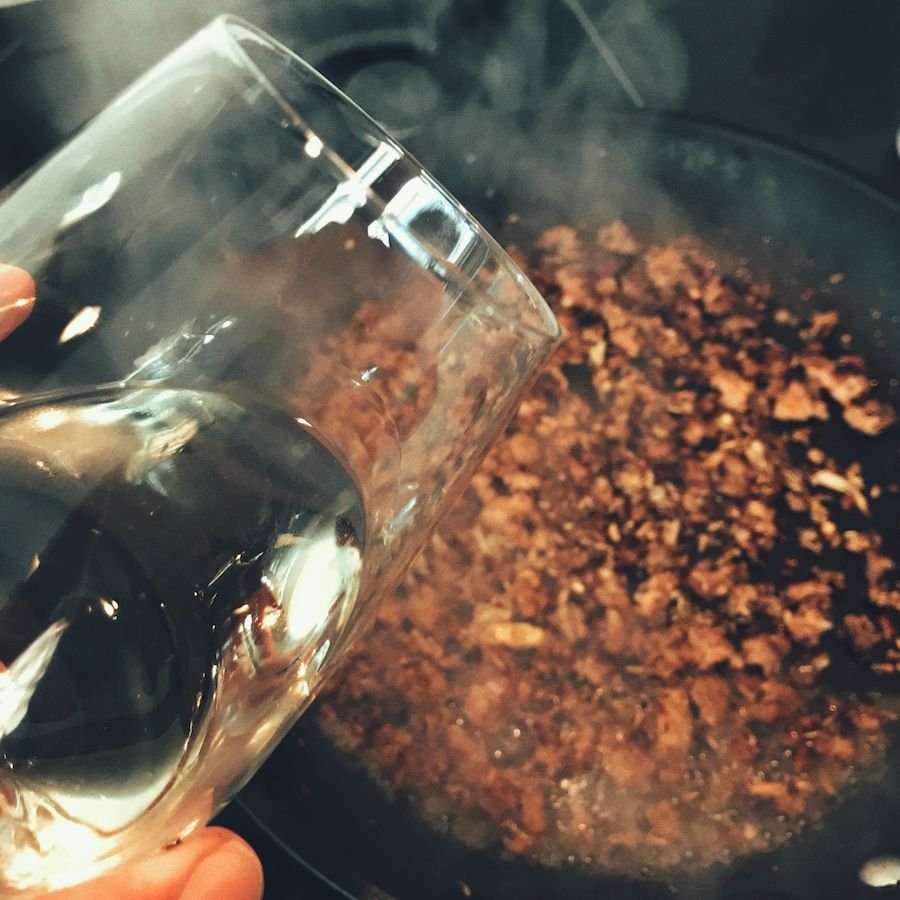 ---
Add the cooked pasta to the pan and stir.
---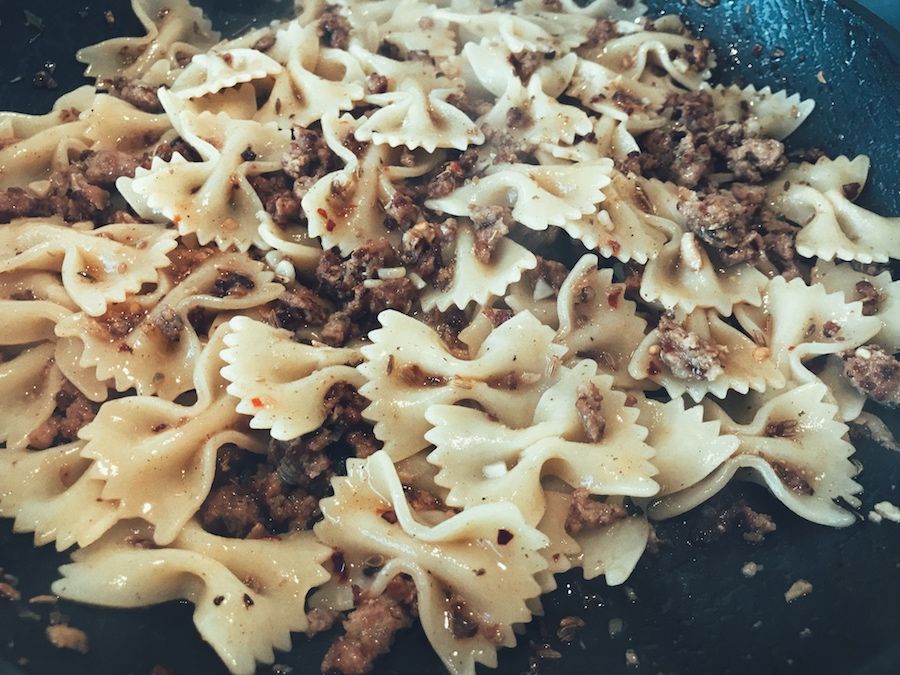 ---
End result! This pasta just works. The garlic with the fennel seeds and the lemon zest creates a great flavour and you get a nice kick from the pepper flakes.
---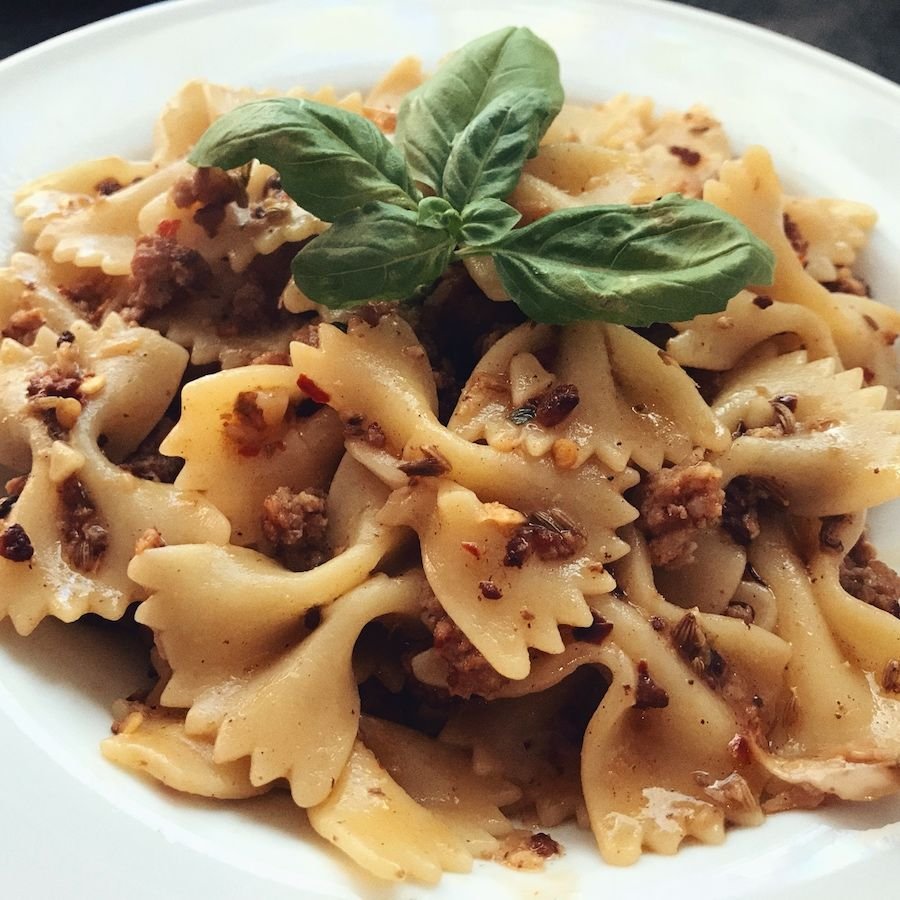 ---
---

---
I am a witness with our developer group @blockbrothers for the Steem blockchain. If you want to support us I would appreciate your vote here.
We build Steemify a notification app for your Steemit account for iOS.
Get it Here:

---