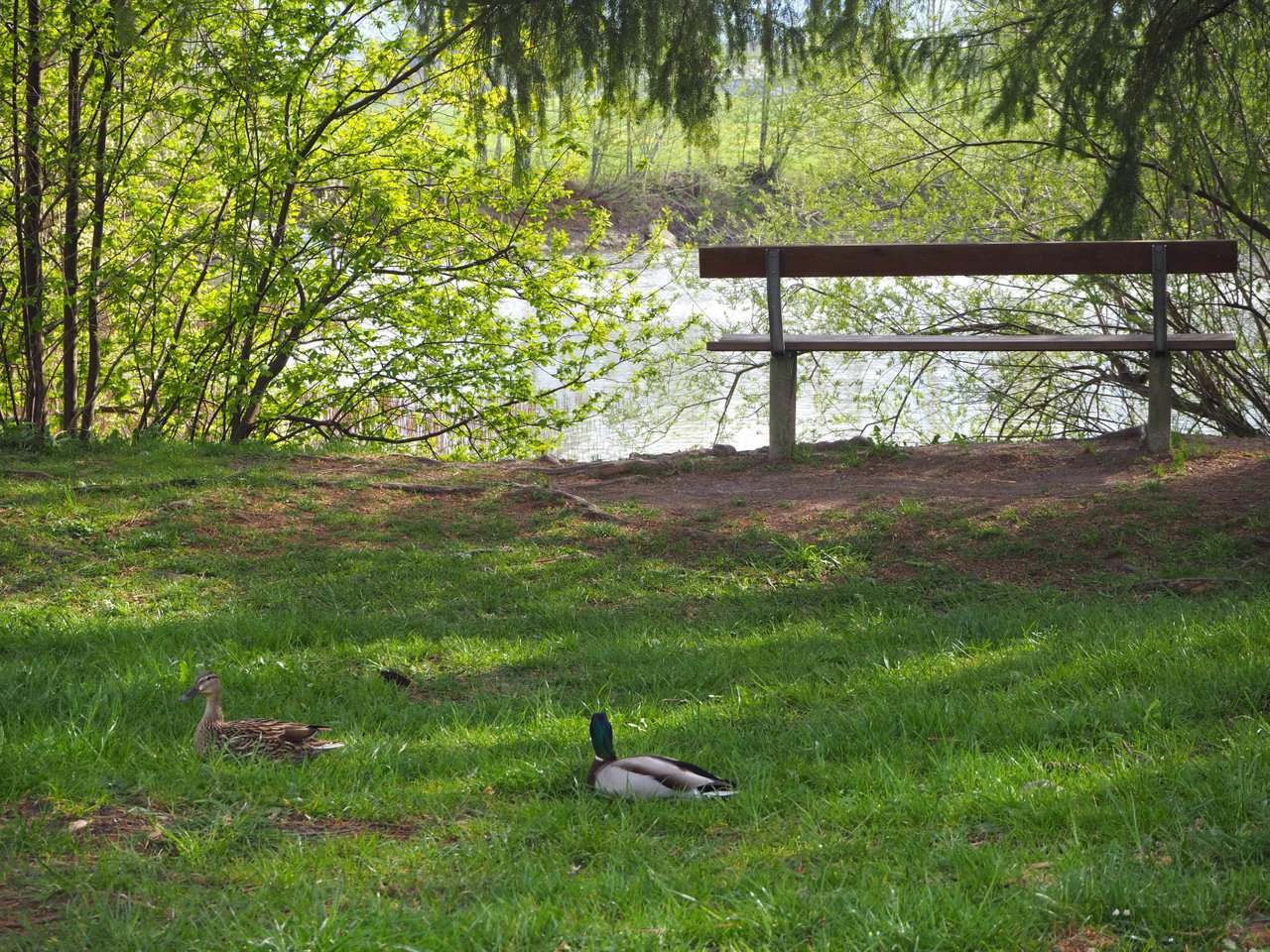 We have to walk the dog each day which in this spring weather really is a pleasure here in the swiss mountains.
Usually when we pass this spot we take a break on the bench and let Milu (the dog) play in the water.
Today we let these cute ducks have the place to themselves so they could take their nap... Having a one year old dog splashing around would not have been nice...