I have always liked drawing in all its forms. When I was in the preparatory level, the Professor of Fine Arts encouraged me to refine my talent in painting, he also told my father that I have a talent in drawing, and he told him have to go to the Institute of Fine Arts when I will get my baccalaureate but unfortunately and as the saying goes, "Winds do what the ships do not want" because after I got my baccalaureate, we lived in a city far from the capital where the Institute of Fine Arts was located and I could not achieve my dream of honing my talent.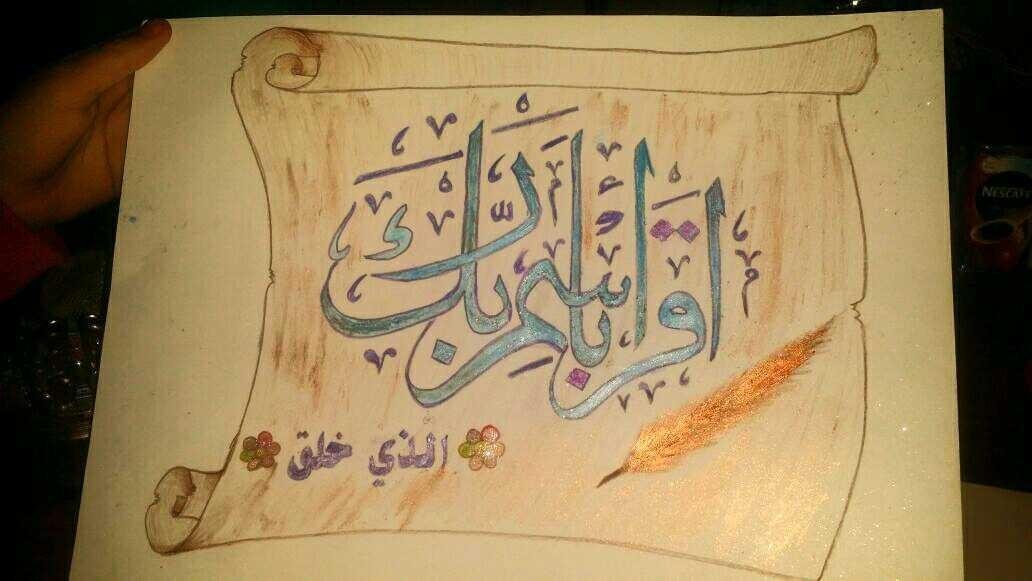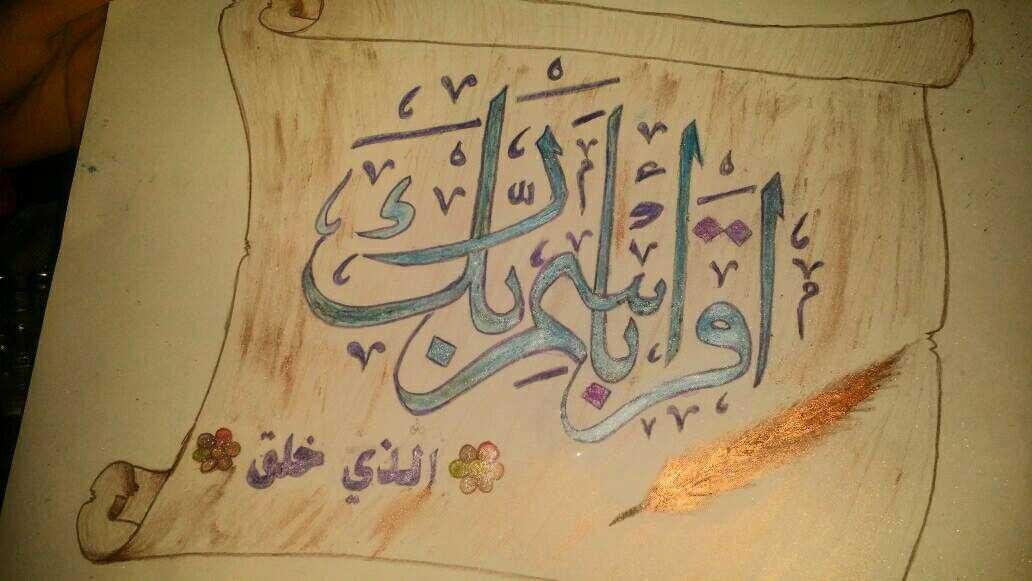 This is my work and is the formation of the beautiful Arabic calligraphy.
What I painted here is a verse from the Holy Quran, and it is the first verse that was revealed to our Prophet Muhammad (peace and blessings of Allaah be upon him).