So many times we make lots of mistakes in life, as young people who are trying to learn, we really do jmake several mistakes in the process.
Mistakes in life are totally inevitable, sometimes when a young person gets into power or gets a lot of money, their mindset changes and often they tend to misbehave.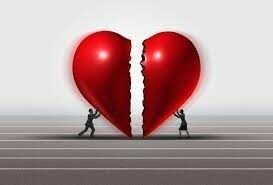 Image Credit
During this process, these set of individuals tend to misbehave and in the process,those that should be shown love are usually maltreated and those that should be taken care of, are usualy left abandoned, at such point, so many people are usually blind to those who they should protect in the first place.
Some people actually get the opportunity to make things right while others never get rhe chance to make things right.
If you fall into the category of those who still get the opportunity to make things right with their loved ones, then you should not take such opportunities for granted at all, amends your ways and retrace your step in order to avoid a life filled with pains and regret.
Thanks for reading.