Falling Into Entrepreneurship: Part One-With Visuals
---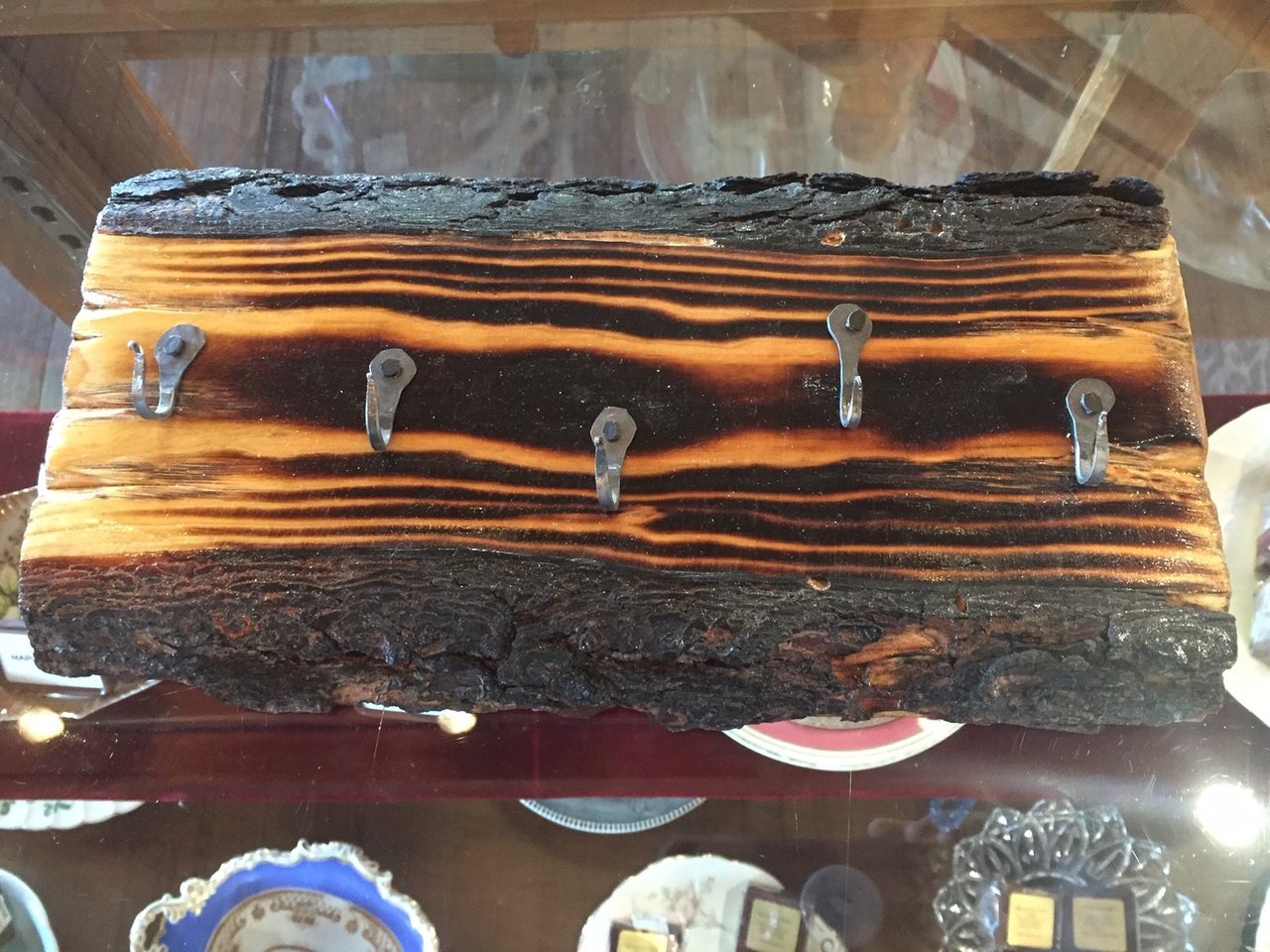 One of my husband's super excellent, rustic key racks
Sorry, I couldn't help myself with that title, it's just that I have read a lot about self-discovery, unearthing your passion, finding your niche, and doing your own thing while making a living literature over the past few years. There really is something to that repeated mantra among the self-discovery and make a living doing what you love crowd: if you put yourself out there, as uncomfortable as that might be, then your finding your passion ball will get rolling.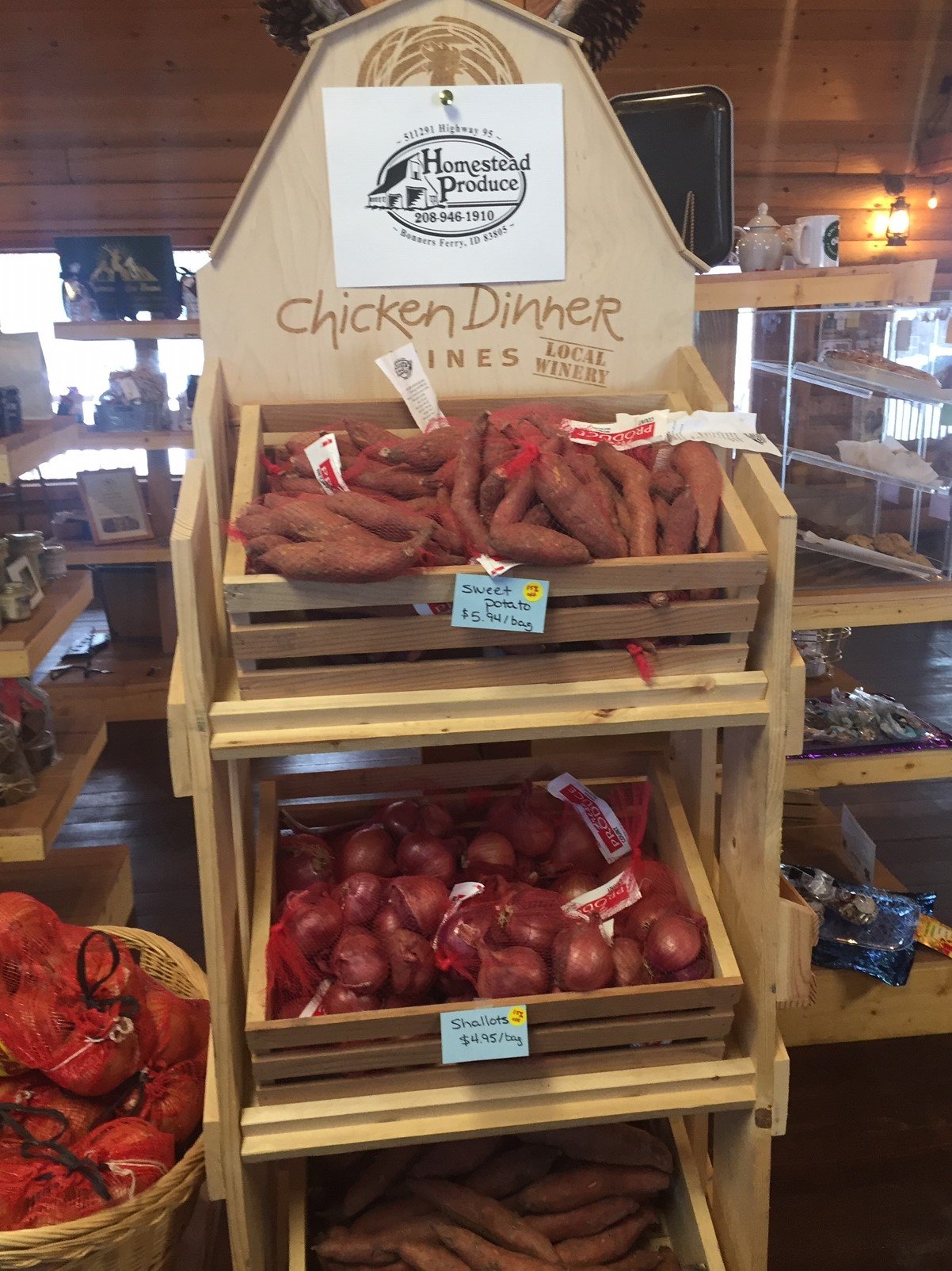 Anyone who has read this blog for any length of time knows that I love to bake things for people and I enjoy farming and homesteading. Combining those two joys into a method for making a living that brings me joy while I do it has been a goal of mine for a long, long time, and over the years I have tried all manner of enterprises looking for my niche.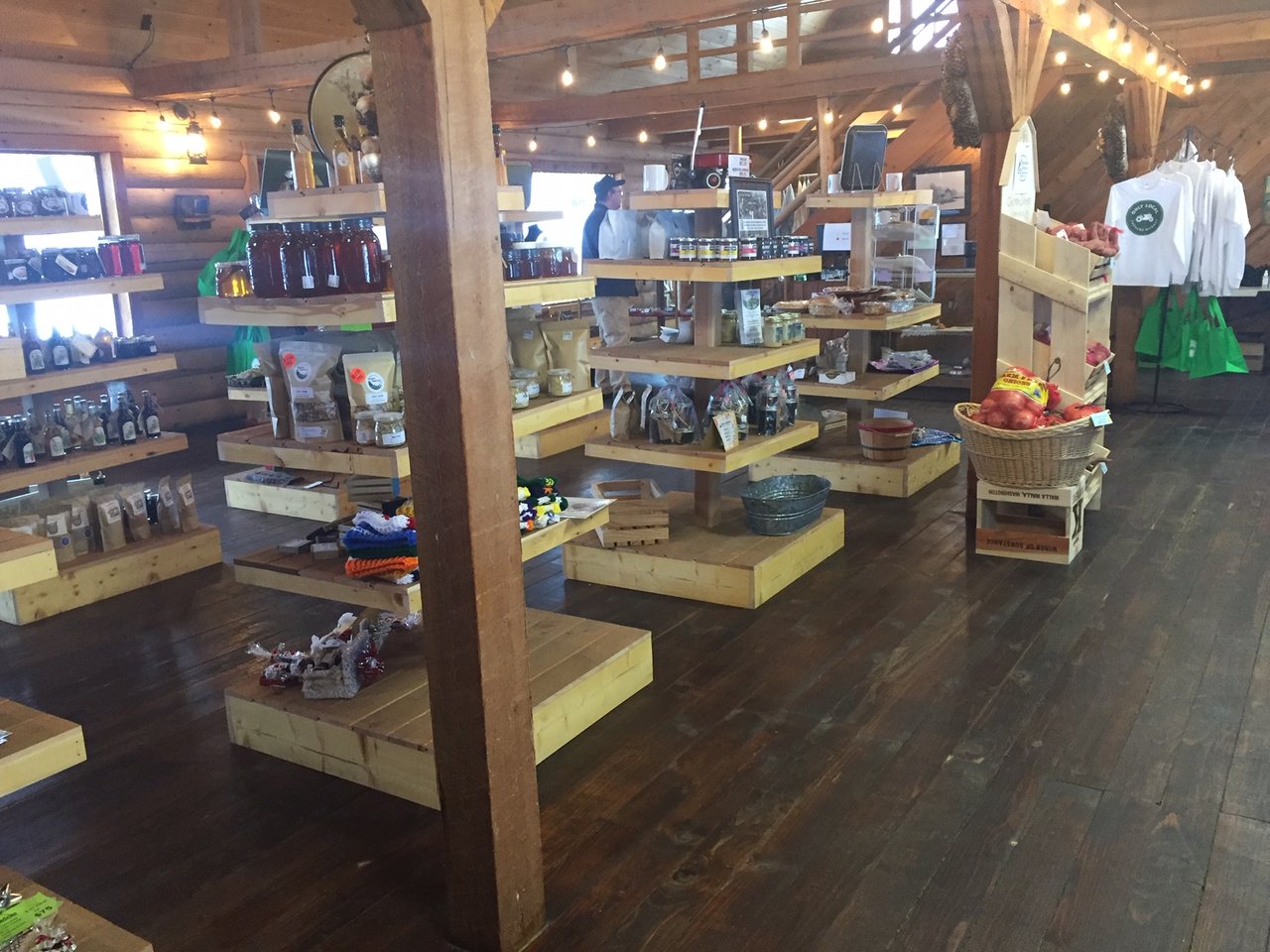 To be honest though, a lot of the time my heart wasn't really in my endeavors thanks to a hefty lack of self confidence and a barrel full of psychological baggage that mostly had to do with fear of getting in trouble (AKA failure). You know what though, I have grown a lot, my time with the public at the library has a lot to do with that growth, that and the fact that I am always seeking ways to improve myself through tons of learning and such.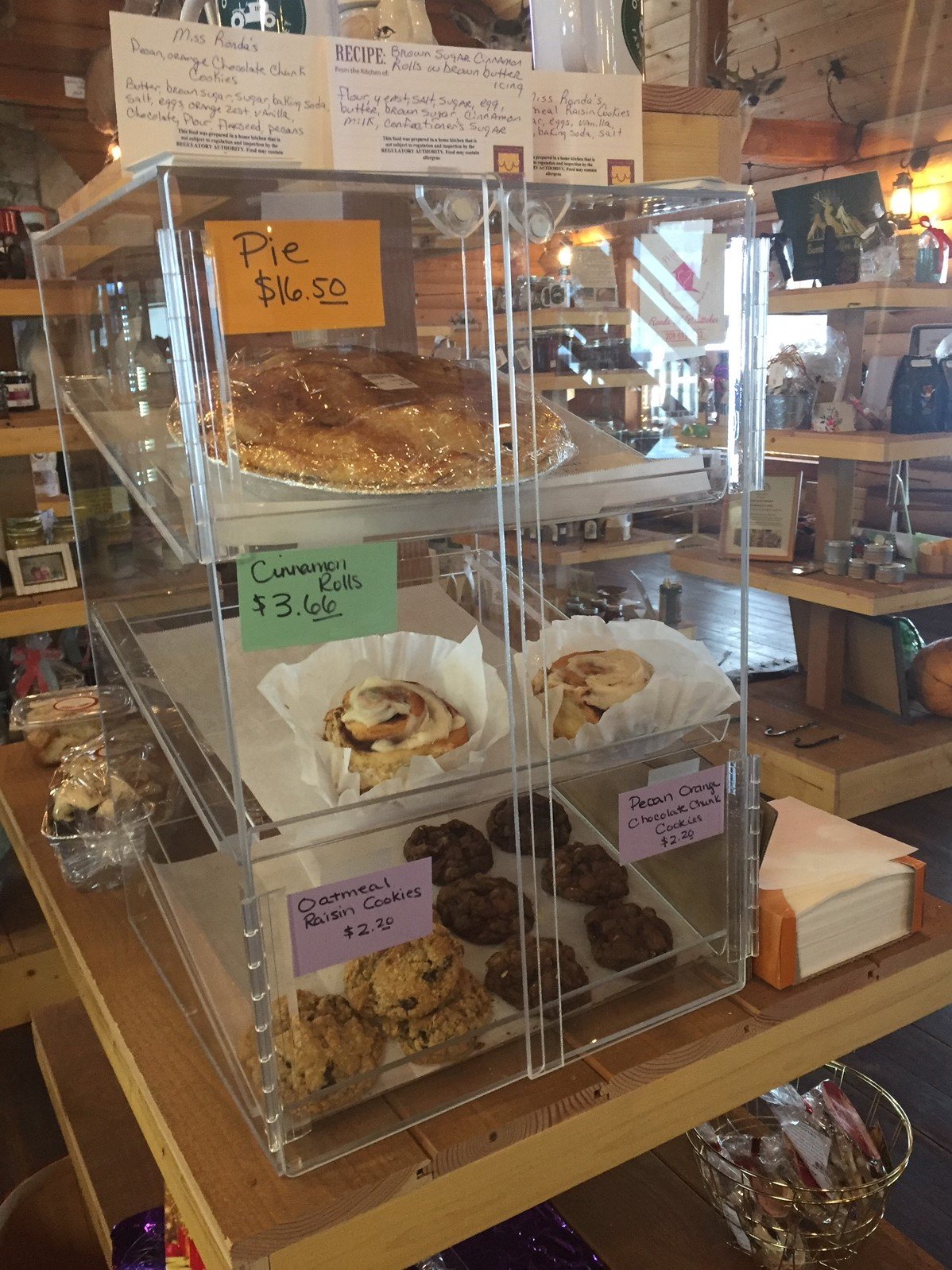 That said though, a few months ago I just took a leap, formed my farm into an LLC, and started crafting and selling products from things I produce here on the farm. Your niche isn't going to just hop into your arms and say, "Here I am little dreamer, get cracking." Nope. You have got to get out there and start discovering it.
My husband has been hand forging cool little items for years, things like hooks, bottle openers, and towel holders. He also makes the most glorious trays and key chain racks out of old wood we salvaged from buildings we tore down around the farm. His products are the backbone of our enterprise. Me, I have loads of lavender lying about, and I made tub tea and culinary lavender packets to sell out them.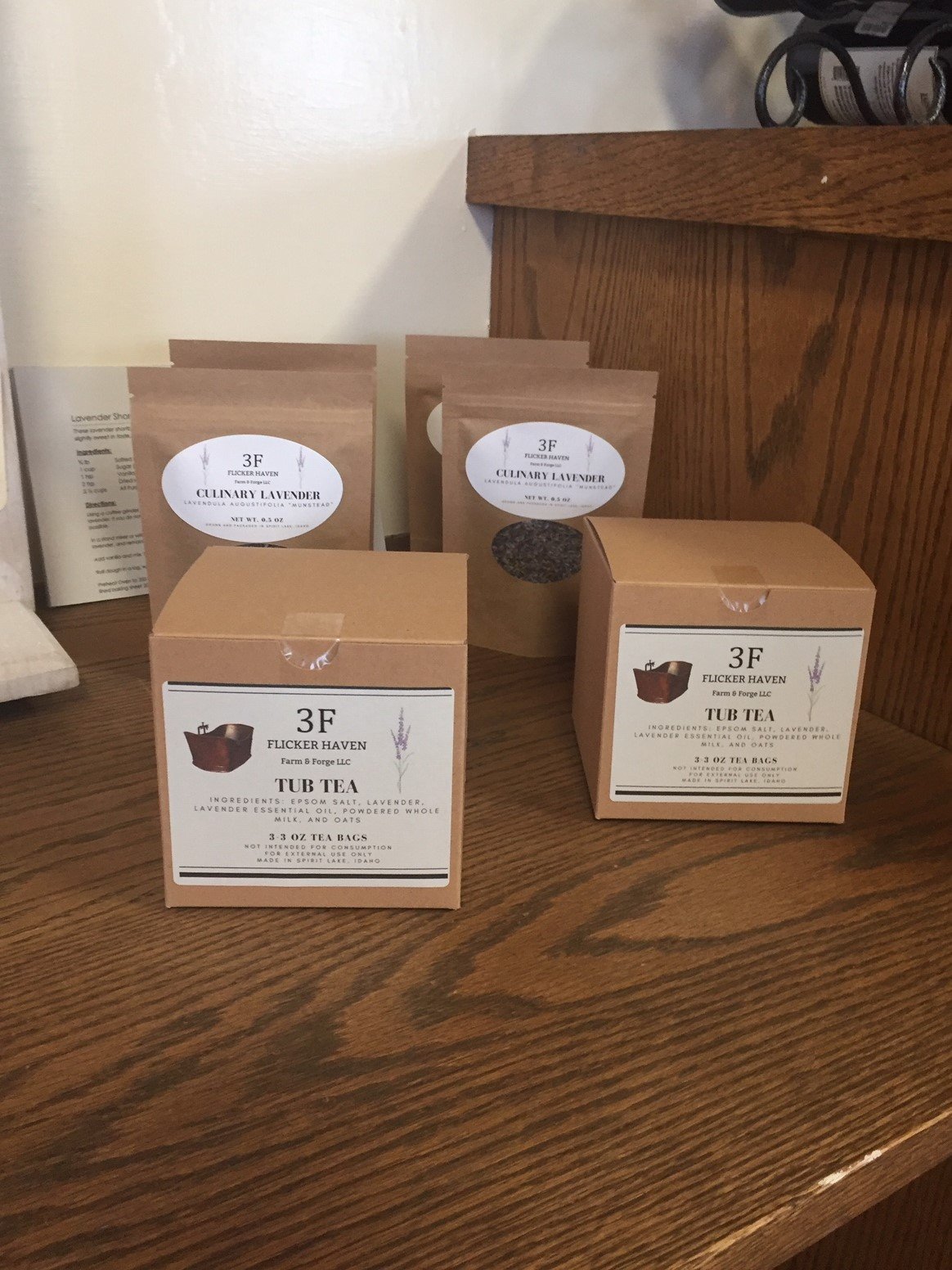 My magical tub tea! My neighbor thinks it heals sickness, I am just happy people like it!
Which brings us to the indoor farmers market. Twenty miles to the north of me, in Sagle, Idaho is a lovely old restored log building that houses Only Local Farmers Market. Its name promotes is mission, a selling place for all that is produced locally, from artisan bread to chutney to hand, plant based dyed scarves to grass fed beef. The market's proprietor, Thomas, adored our items when we met with him to see if he wanted to be a vendor of our goods and the rest is sort of history.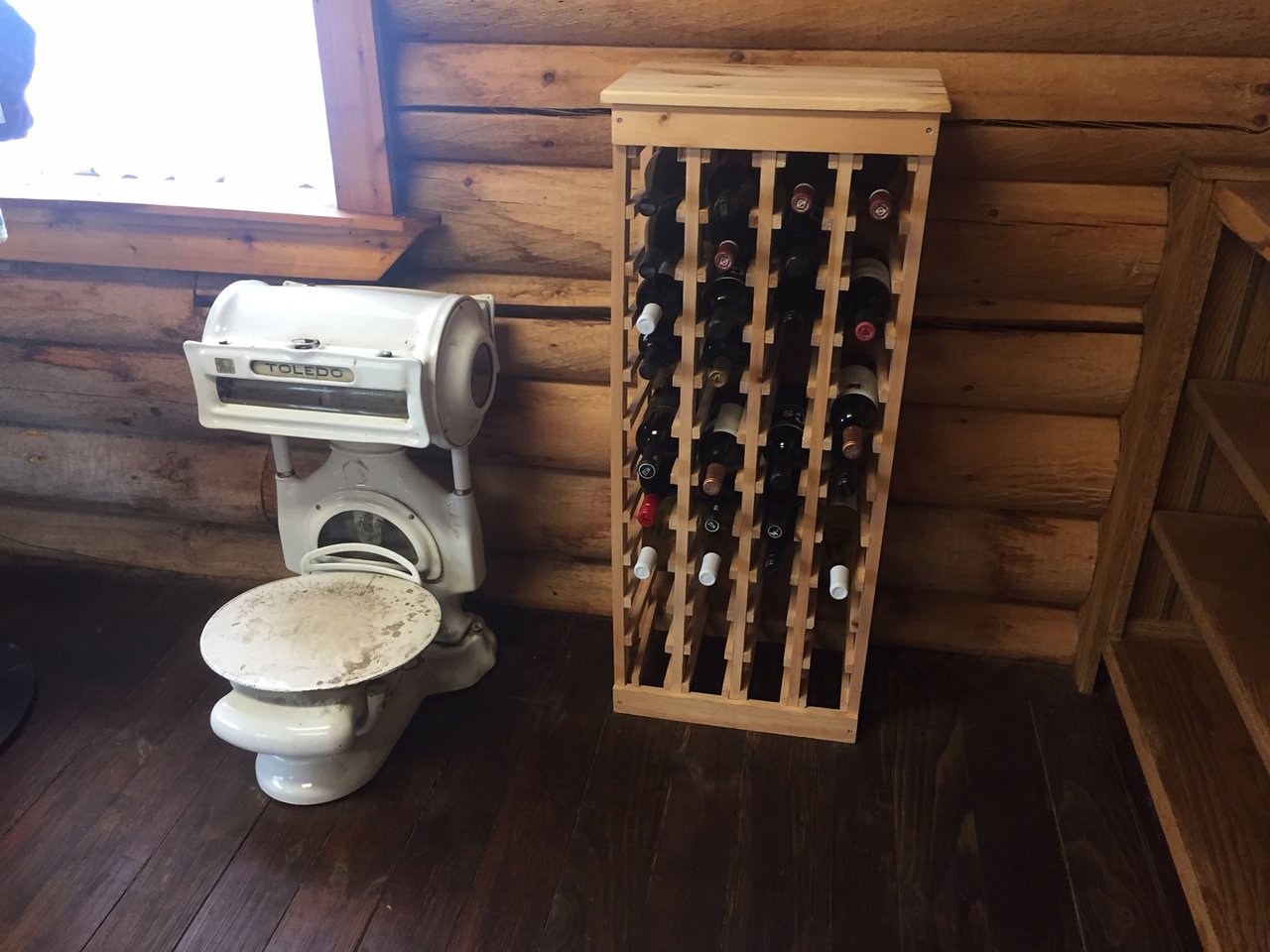 The other day we ran up to resupply our stock at Only Local because almost all of our wares had been purchased. It's amazing! I've been struggling a bit as to what direction I want to go with my stuff, because I don't want to just make money or work hard, I want to engage in work that matters to me and in such will bring about good in other's lives. What I mean by that is if you engage in work that is your passion you will make far more of a difference in this life because your ultimate goal will be providing a service to others out of empathy in that you want to add value to their lives. I want to find that thing.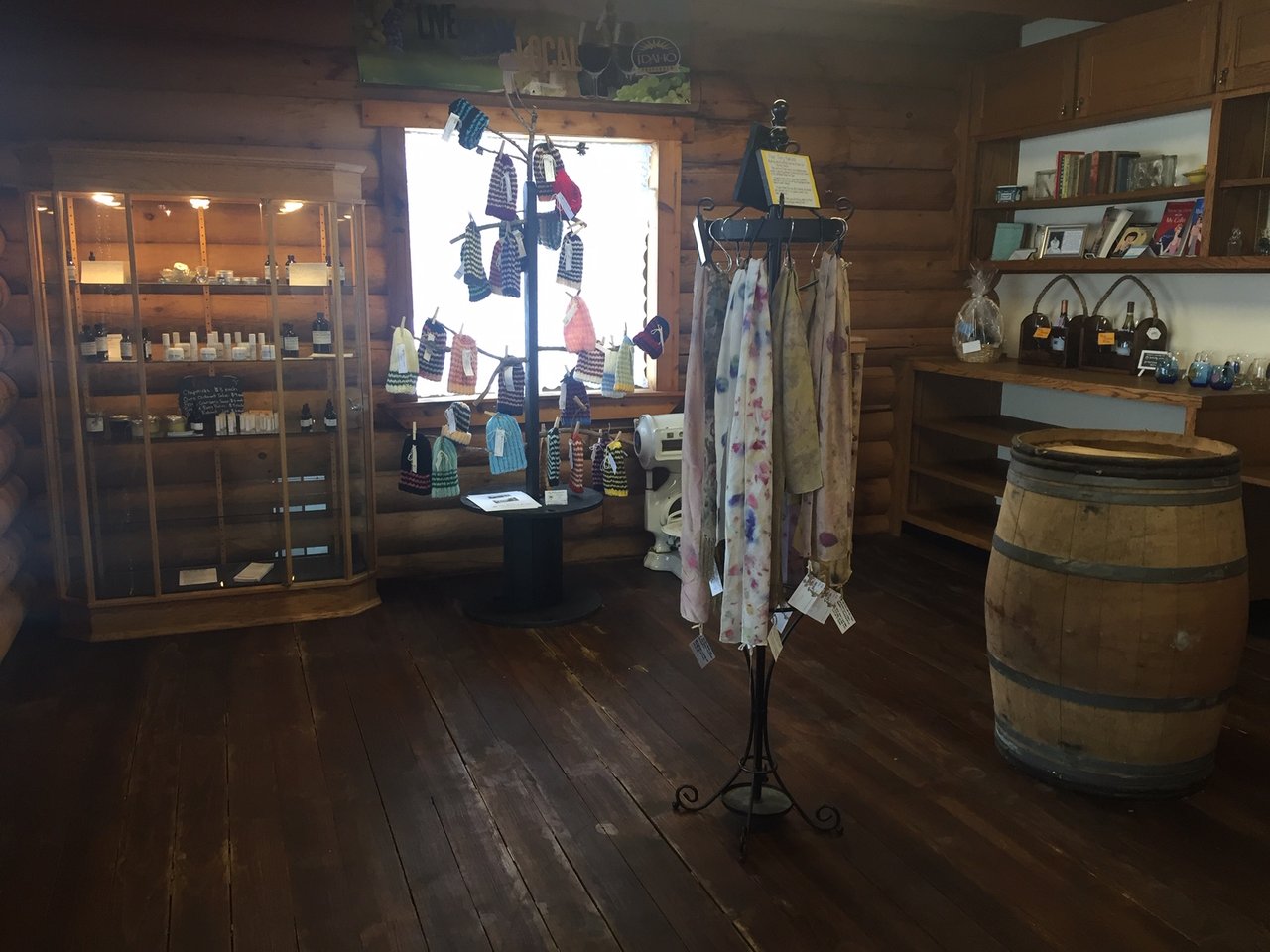 Upon meeting with Thomas I brought up the topic of my lavender shortbread. Last summer I sold dozens and dozens of lavender shortbread cookies at another local farmers market. People love that stuff. However, I don't really want a bakery but then again I am plagued with the fact that making baked goods for people seems to be my thing, it does bring me joy. Thomas looked at me and said, "Kat, mixes sell fantastically well, do you have any of those?"
It was like a light bulb turned on and got smacked in the face with a clarity salmon. I have tons of mixes, I have made and used my own for years. Here was a way I could combine my love for cooking for others, convenience for those who are busy yet want wholesome things, my desire to show people just how awesome lavender tastes in food, and about a thousand other things all in a few packages.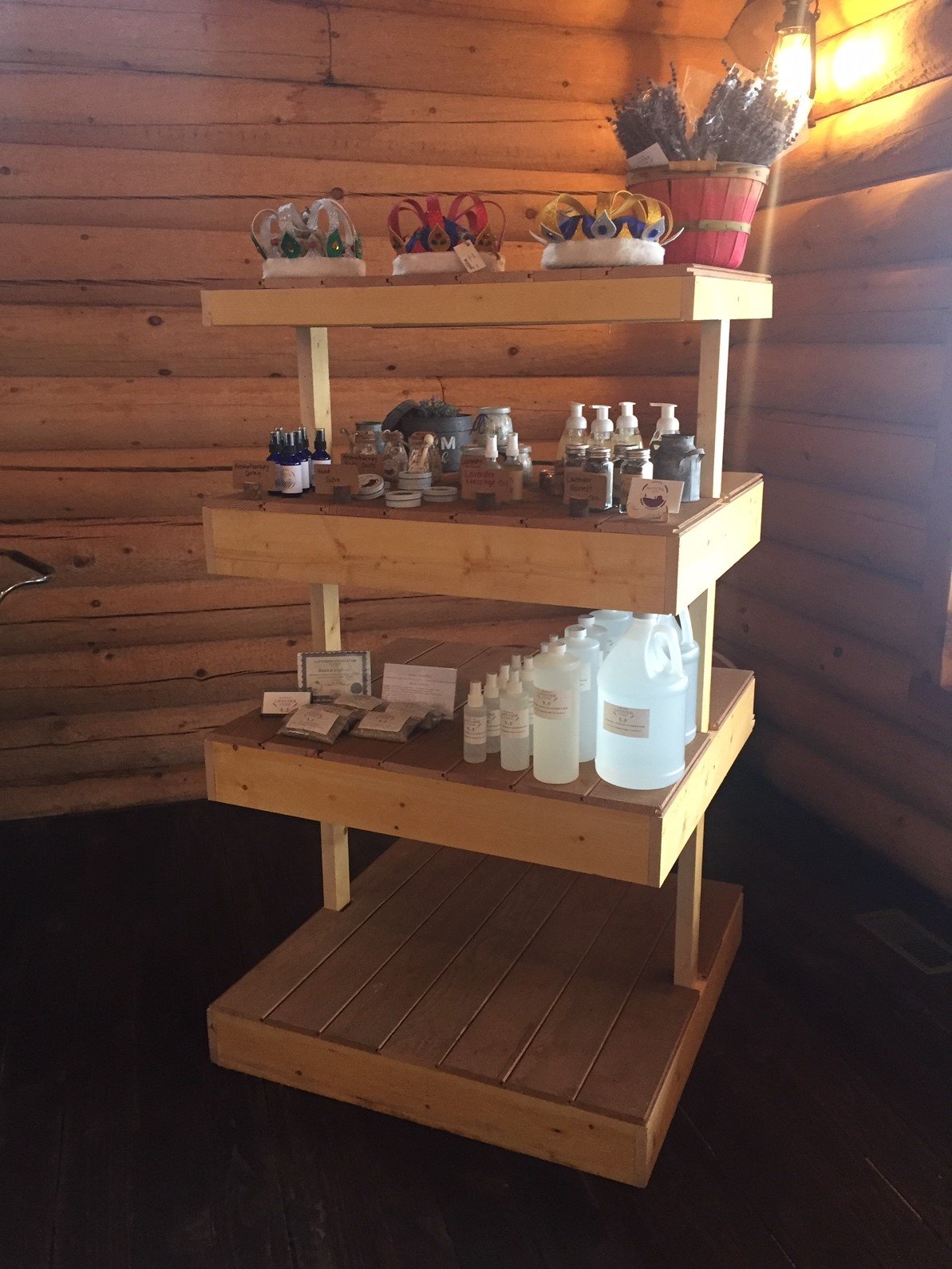 So, that said, I have a crazy next few weeks ahead of me. I have to meet with the health district and file a cottage foods plan, I have to get my packaging and labeling lined out, I need to make sure my recipes translate into a production aspect all nice and tidily, and I need to figure out where I am going to source all my non-farm produced ingredients. In other words I am energized and terrified. And you know what, that's okay, because I know at the end of the day that this is the direction I am supposed to be going and I trust that if I need to make a turn or a change its okay. I'm just going to keep embracing this path of self-discovery and not let any of the lessons along the way dissuade me from being awesome and bringing joy.
Or something like that.
---
And if you are ever in Sagle, Idaho, do yourself a favor and stop by Only Local Farmers Market, even if it is to just stroll through the space, it's a super nice place to just mull about a bit and enjoy browsing through the creations of other fellow creatures.
---
I'm probably going to write more about this topic in the future, hence the part one, as I know that this journey will not be all sprinkles and jelly filled doughnuts, but honestly, I get a kick out of the mess ups and ugly parts of things in life too, so it might be some interesting reading for sure.....To be continued....
---
And as most of the time, all of the images in this post were taken on the author's probably not quite as energized as she is iPhone.
---