CANON REBEL T3I
Galería de Arte Nacional (GAN). Está ubicada en Venezuela – Caracas, Av. México, entre la estación Bellas Artes y Parque Carabobo, frente a Puente Brion.   
Este lugar fue a donde hice mi primer curso de fotografía, no solo quede encantada de lo que aprendí sino también en lo que se encuentra en la galería (vale la pena) la estructura del lugar es interesante, las obras que se encuentra allí son todas de venezolanos, fascinada de sus trabajos e inspiraciones le tuve que tomar foto a todo jajaja. El profesor que nos dio el curso es uno de los encargados de la galería, nos comentó que cada mes van cambiando.
Este museo te ofrece pintura, arquitectura y fotografía, sea en la parte de afuera o adentro, no solo eso, también tiene un espacio a donde uno se puede relajar para tomar café, jugos, postres, etc. El que venga para acá o esta acá y quiere ir a conocer algo nuevo se los recomiendo con los ojos cerraros, es un espacio diferente que encanta.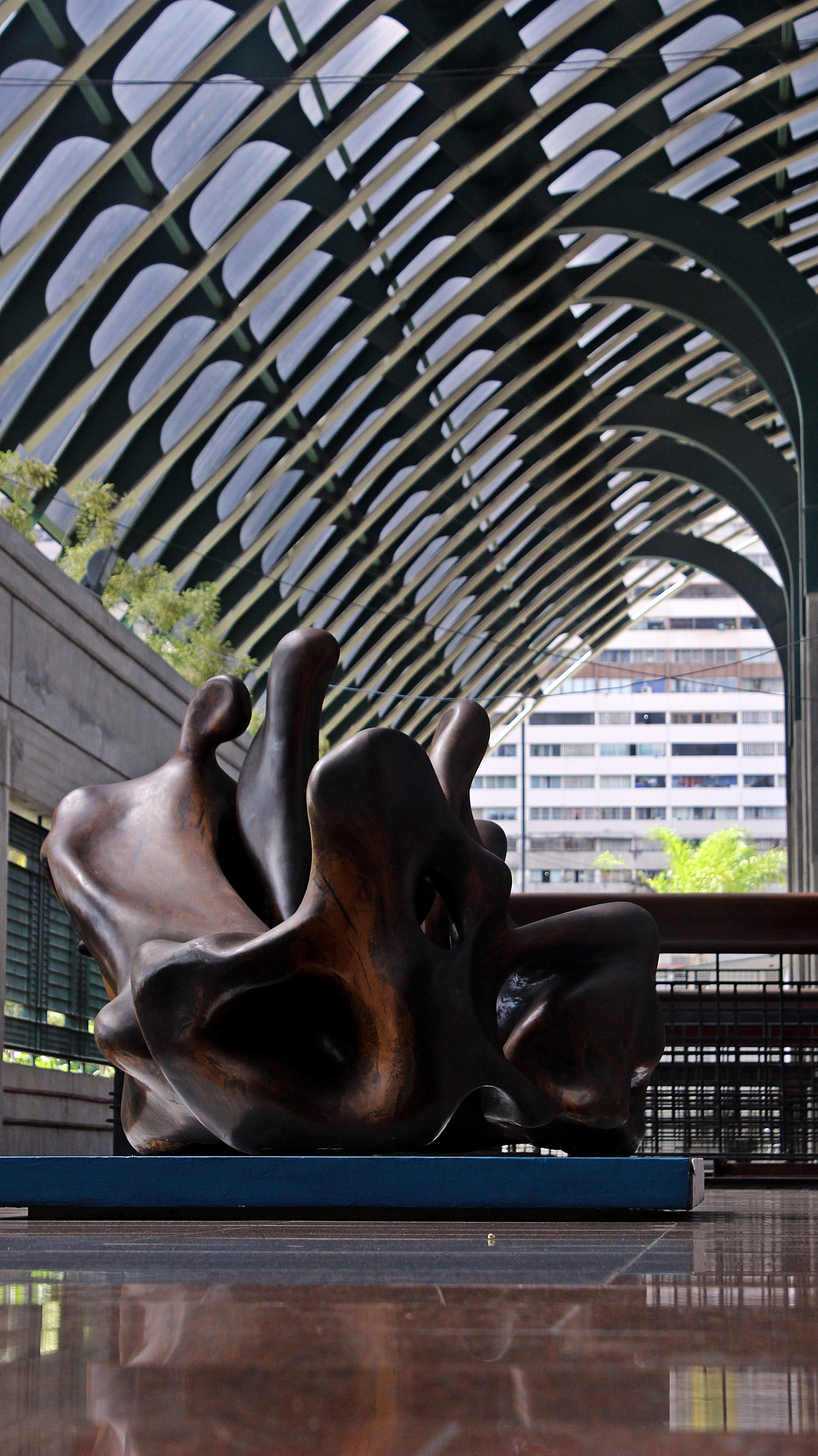 National Art Gallery (GAN). It is located in Venezuela - Caracas, Av. México, between the Bellas Artes station and Carabobo Park, in front of Brion Bridge. 
This place was where I did my first photography course, not only was I delighted with what I learned but also in what is in the gallery (it's worth it) the structure of the place is interesting, the works that are there are all of Venezuelans, fascinated by their work and inspirations I had to take a picture of everything hahaha. The professor who gave us the course is one of those in charge of the gallery, he told us that every month they change. 
This museum offers painting, architecture and photography, whether on the outside or inside, not only that, it also has a space where one can relax for coffee, juices, desserts, etc. The one that comes here or is here and wants to go to know something new, I recommend them with your eyes closed, it is a different space that you love. 
https://steemitimages.com/DQmQNymtdmRTESuPWrnWBWQSHoRshTMtAGpmoouaaCgZNoM/IMG_2528.JPG https://steemitimages.com/DQmXrWtdfwqMtcUYRNG7gmRtwx741QN2ZUemrhnsrkGgJB4/IMG_2647.JPG https://steemitimages.com/DQmPu63ke9ydsXg4HE3JVgGjUfhYpj3kP3pcANhBVQGU8sV/IMG_2659.JPG https://steemitimages.com/DQmYG5HAqEV7qNUaiSPJevLCeHLiLKm9JBQGhK3Pcj8zj1W/IMG_2664.JPG https://steemitimages.com/DQmQBobdERmLEtevW2JscC4ZpEXrdKE2ia6oTmDpsssKcCv/IMG_2591.JPG
¡Espero que le haya gustado!
 I hope you enjoyed!