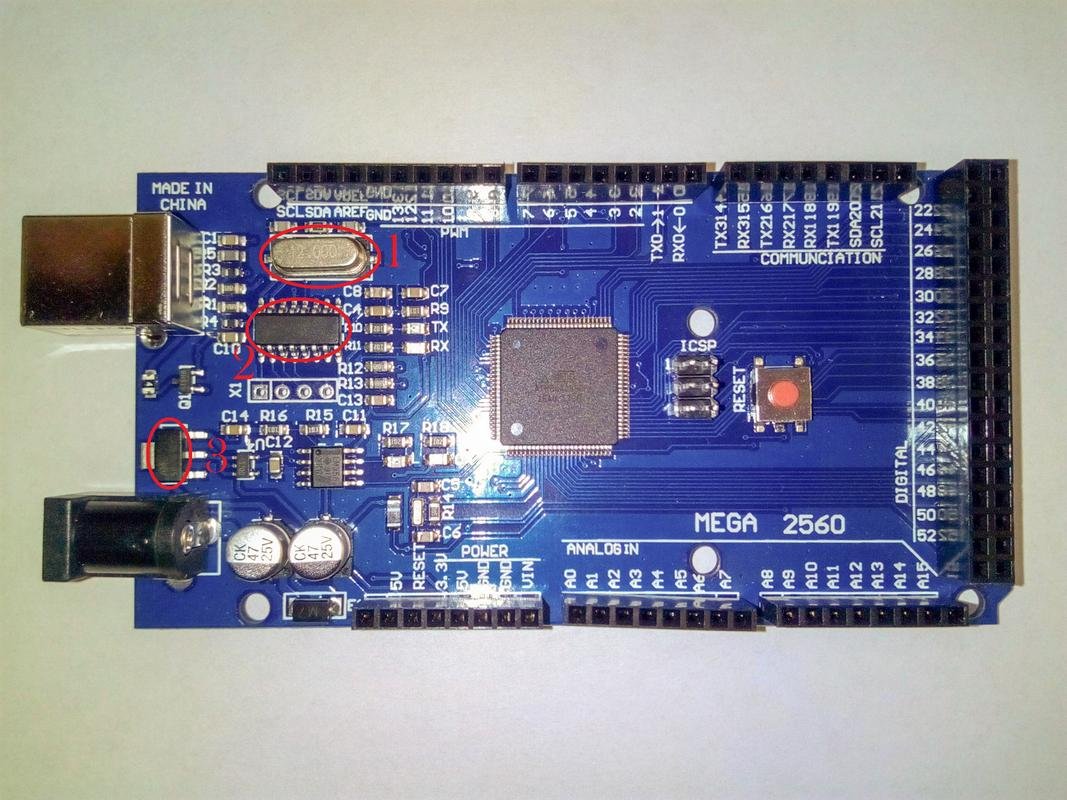 I will show them on the example of a board with ATmega2560 chip.
Advantages:
Its really cheap - in price of naked microcontroller (near 10$), you get fully operational thing.
That boards uses same chip, working with standard Arduino IDE and scetches.
Actually, you can have several boards in price of one original, use them in various devices without fear of its damage.
And now a fly in the ointment:
The culled components are used for Chinese motherboards - this reduces reliability.
Many chips work only on 12 megahertz versus 16 in the original (its not critical, but command execution in 1.(3) time longer).
Most Chinese boards use another communication - CH340 (ATmega16U2 in Arduino) - it requires to setup additional driver.
Onboard voltage regulator can burn out in 12V input voltage (original work well on it) - to shure use only 7-9 volts.
Use them or not - the choice is yours!