Continuing the theme of the inhabitants of our garden, I want to show one bright representative of the cat. Of course, he does not live in our garden, but it seems sometimes comes to visit. It's just that our presence coincided with his arrival this time.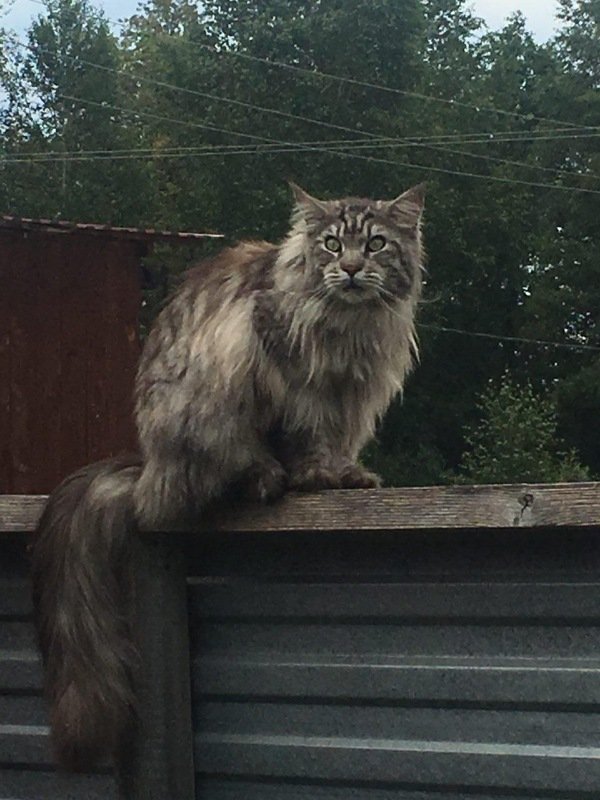 I don't know about cat breeds. So I can't say purebred or not. But the view is very serious. Remotely similar to a lynx.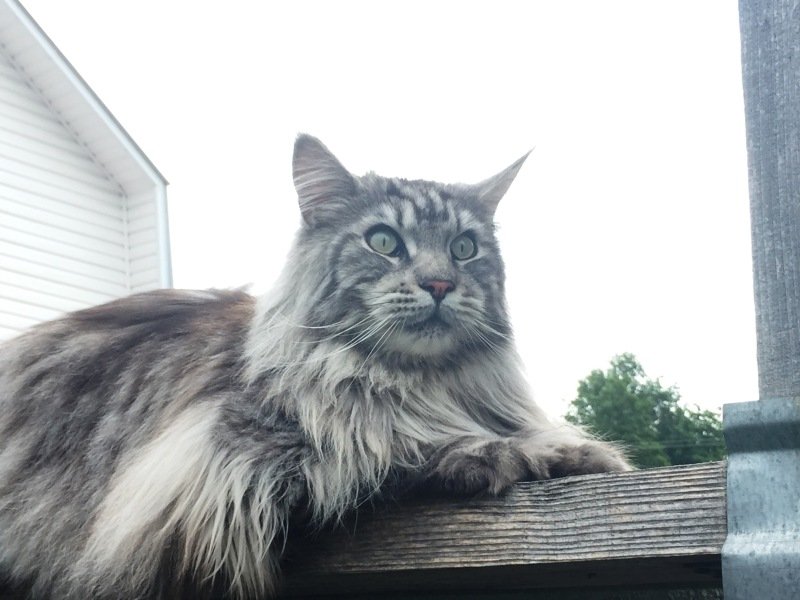 I decided to try to take a selfie with him. Really did not dare to get close, you never know how he'll react.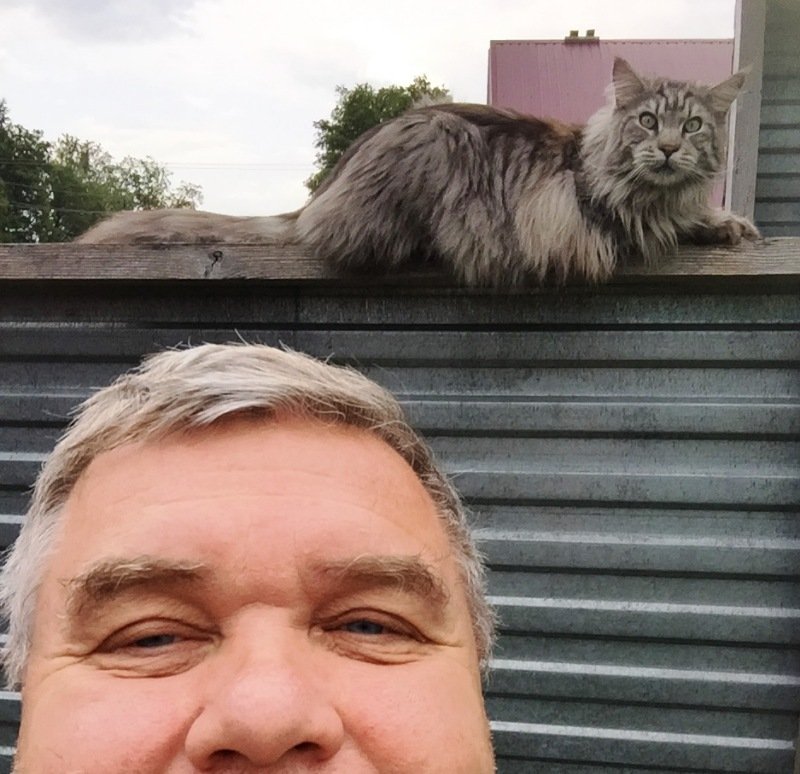 A little pose, kotyara decided to proudly retire to the fence to the neighbors. I didn't stop him.