At dusk I was outside with bare feet in the dry leaves. Something had drawn me there. People born of long lines of farmers feel the call, I think. Just driving by a patch of land out in the middle of nowhere tugs at our insides. There is a call there—a voice—that tells us of the potential. In times of stress the voice gets louder.
And so I came out to say my goodbyes to today's sun as the last bit of gold light sparkled low down between the gaps in the trees. No, I decided as I stood facing the silent woods, it is something else. Maybe the call didn't come from the farmer genes at all, but was something to do with the forest. There is some need we humans have to escape modern society.
Down between my toes, as though it twitched like an animal alerting me of its presence, was a lyreleaf sage. I bent down to run my fingers across the square stem from base to flower. The sore throat tonic, I recalled as the dry sepals rattled with the movement. I thought of the noise like an announcement that a scavenger hunt had begun—a weedy scavenger hunt.
I dropped down to my knees to get a good look at those purple veins running through its leaves, like the dark color of my own life force. For an instant Lyreleaf and I had so much in common—we were just two creatures at the same place at the same time, both with that magical spark of life within us.
A floral smell interrupted then as it came in on the wind. Springtime smells are something akin to a foreign girl that wanders onto the scene. She is beautiful and exotic, but you never quite get to know her before she wanders off again.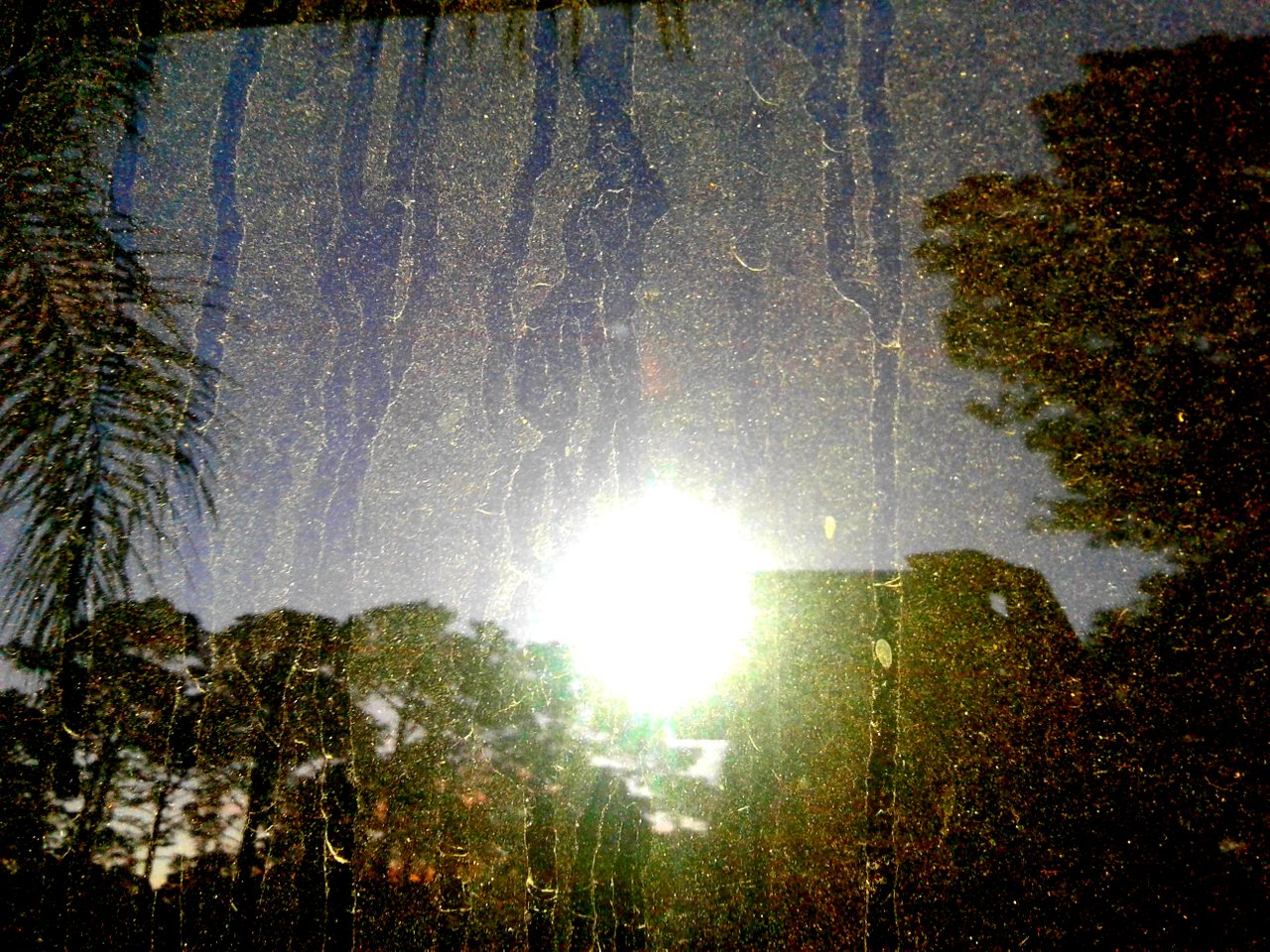 I lifted my head to follow the exotic smell and laid eyes on the little daisies nearby. They were resiliently shining their little yellow faces upward. Tiny white rays surrounded their little sun-like heads, smiling endearingly. Eastern daisy fleabane, I whispered down so that the words seemed to fall lightly against those velvety soft leaves.
My mind felt very tired just then, like my words. I rubbed the antioxidant-rich leaves between my fingers because I would have liked to have something so soft to rest my mind against. There has been so much turmoil lately. The voice called to me to find the solution to my problems in the woods.
The sun, having already packed its bags, had made a quick exit. A blue glow hung around us—the plants and I—as I sat there in its safety before full darkness settled over top.
Maybe I am part plant, I thought as I looked around me. I've never liked the darkness of night. It always seems unhealthy. The sun gives me my oomph—Lyreleaf and I had another thing in common. But a moth fluttered by my nose, heading toward the flowers on the Spanish needles nearby. Spanish needles—the wonderful catch-all herb that heals all, and growing in abundance in my woods.
The Spanish needles, or maybe the woods themselves, seemed to call to me, and I knew I was heading in the right direction because of the smell of earth. Rotting leaves and the subtle scent of a night-time blooming flower filled up the nose. The shouts of peacocks in the distance and the feel of new green leaves so slick and thin between my fingers filled up the rest of my senses.
I walked closer to the woods—closer, beckoned. The frogs were near, as just a steady croak, croak, croak, croak. The cool air enveloped me in a very welcoming way, like I had passed through the threshold between modern life and the mysterious world that exists just beyond—the one we felt as children when we imagined that fairies were real or that being a squirrel meant you had an elaborate little wooden house high in a tree.
I could just imagine then that there was something more to the story of a woods at night. Maybe they do not all just fall into darkness and wait for morning light, with only their roots stretching a teensy bit beneath the surface. Maybe there is a little bit more magic to life.
I walked right up to a small bush, and there in the dim light were small berries sitting proudly on their thin branches. The berries were very regal, as they should be, belonging to a wild blueberry bush. It was a bush I had failed to notice from the outskirts of the woods. But then I felt a chill run up my spine.
There was something eerie about the place suddenly—beautiful, but eerie. It was as though maybe I had gone too far. I was a little too lost in the moment, a little too far from the house after dark, and a little too alone.
Well, a little alone, but not entirely.
Big Dog's sudden ferocious bark from outside the woods broke the silence like a foghorn as headlights flashed across the property. His unexpectedly earsplitting bark startled me so that I jerked away from the blueberry bush like a thief.
"For god's sake!" I shouted at him, but he was already barreling across the grass. And something else in the woods jetted off too, in the opposite direction. A deer, a raccoon, or a possum, or something.
I turned quickly, not casting another glance at the regal tree or toward whatever creature that had been silently observing me. The flighty energy seemed to have infected me. I backtracked quickly, not noting the location of the blueberry, and letting the fleabane go underfoot. I didn't bother to glance at Lyreleaf rooted to the ground there, unable to flee, but with no need—it was home.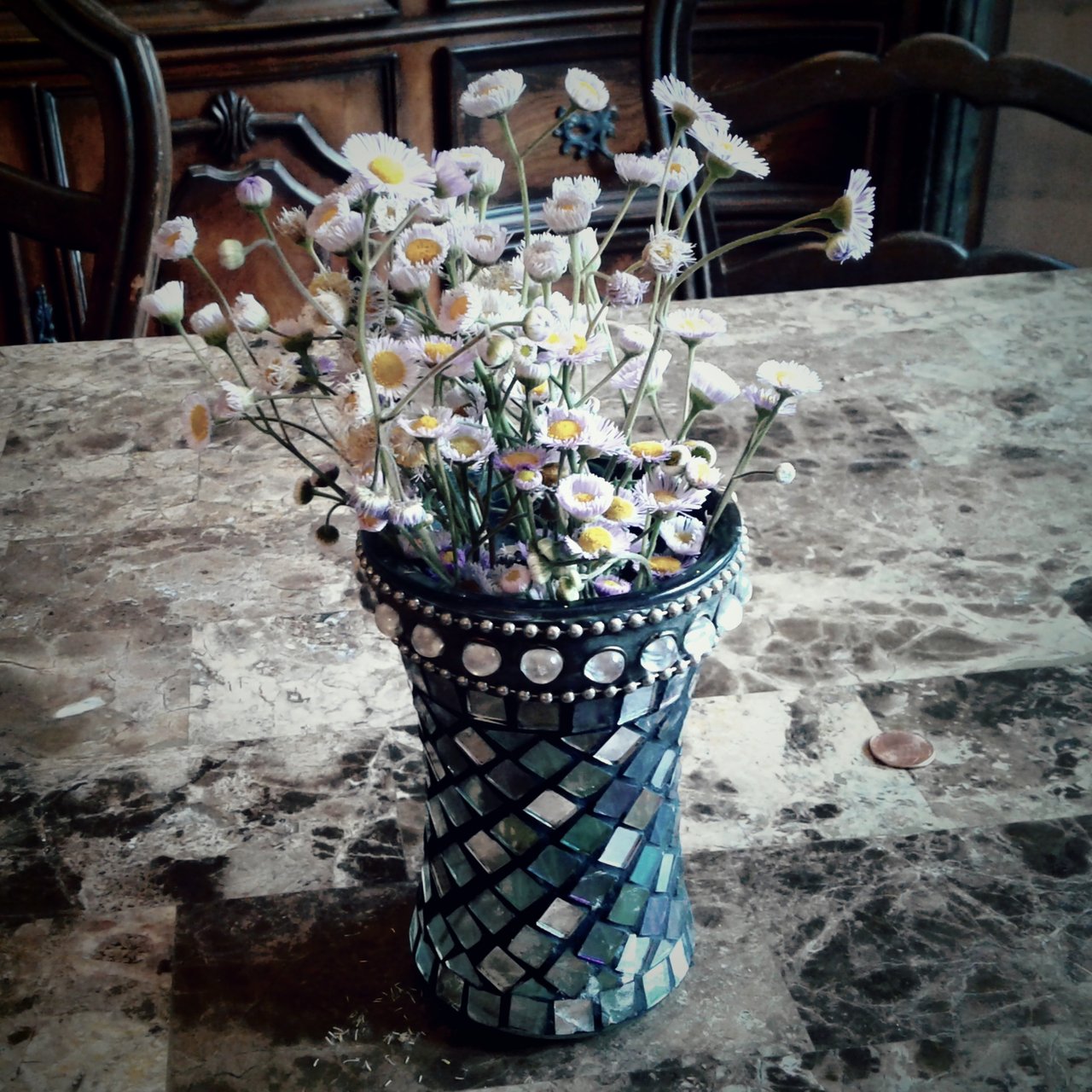 We have nothing in common, I thought. You're just a plant, and I'm just a human heading back to the modern world.
But I'll be back. The woods aren't going anywhere, and neither is the inner voice to beckon me.
I am no longer writing here, but can be found at: https://peakd.com/@ginnyannette