The headlights blasted by me in the opposite lane like seconds ticking away on the clock comprising my time in this life. The sky was dim and streaked with the fading light of yet another day gone by, another day slipping away. Despite that fact, it was my favorite time of day—a time when nature has grown peaceful, and so should we. But we can't. Or we won't. Or we just don't know how.
As a testament to this fact, it is much later now, and I am awake typing this and sipping decaf coffee because sipping something warm holds my eyes open. But let's not talk about that now. Let's go back to then—that evening watching the headlights—when I was feeling the time slipping between my fingers.
The sun was one big golden ball peeking from behind the pine trees on the horizon in a mocking fashion. Like watching sand falling through an hour glass, the sun was a visual peg for that time slipping away. Enjoy me, the sun whispered, soon I'll be gone. Sunsets are so beautiful, but so short. Like everything in life.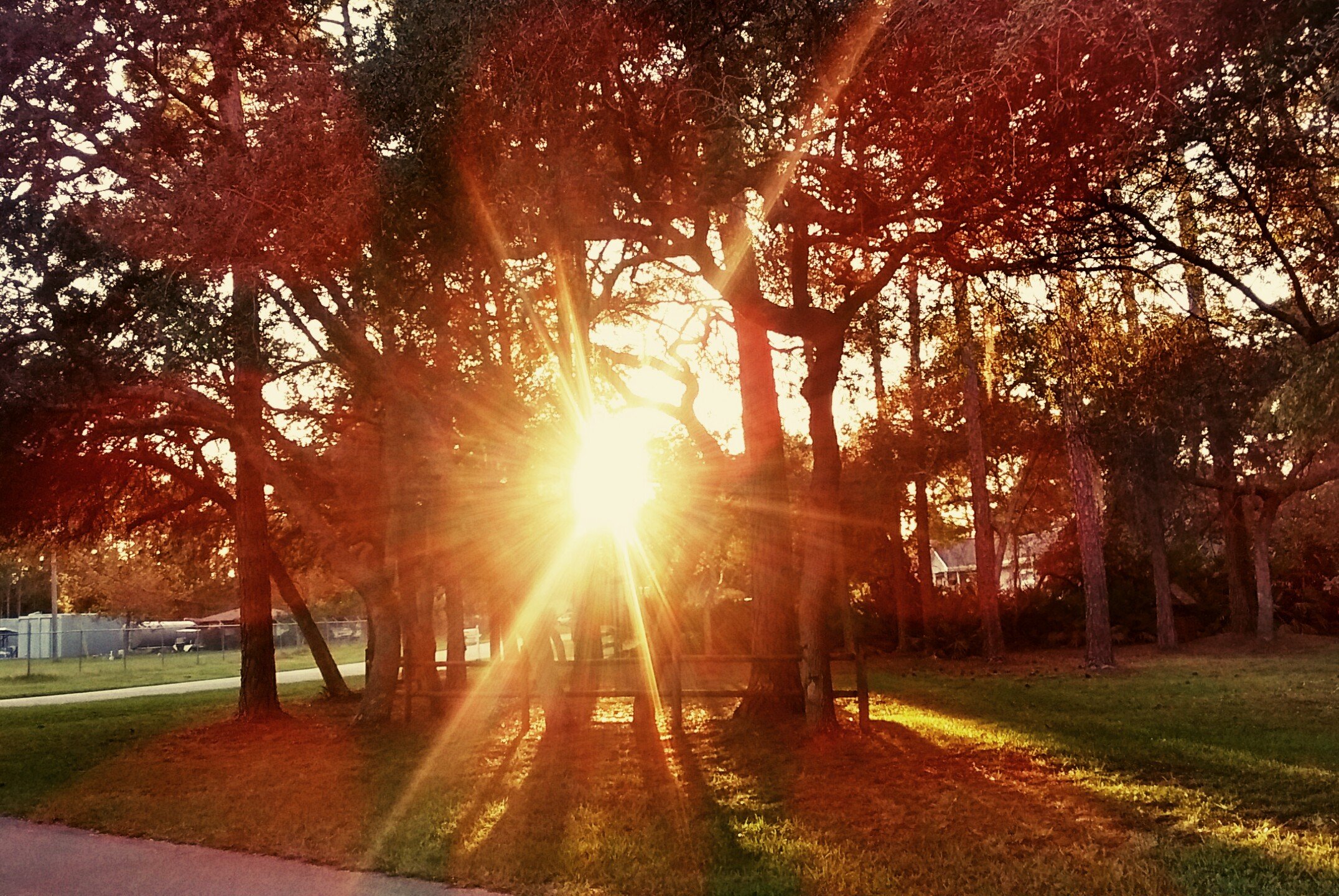 Twenty minutes to make breakfast. Thirty minutes to drive across town. One hour to make dinner. Two hours to teach my son grammar, spelling, writing, and how to live life in a rush.
Blink, and the day is gone. Gone, but still I'm grasping.
Just twenty more minutes to write in the quiet of the bedside lamp. Just another half an hour to sip that coffee before collapsing into exhaustion.
I drove on as the gold ball watched me like the little ant that I am, mindlessly working, always busy. The deep gold of the last rays were tinging the very tip tops of the trees, leaving my vehicle and I in an increasing lack of light—the peaceful set of shadows that usher in yawns and the activity of an unconscious mind busy with dozing. There is a stillness in those last golden rays, like a blanket tossed across this half of the world, tucking us in snugly.
Just one more errand. Just one more task to be checked off the list…and then I can be still.
I fought the growing calmness. I wasn't going to throw in the towel so easily. But I could almost hear the crickets playing music in the thick grass at the edges of the street. Song birds were nestling into trees with last minute evening songs. Camphor trees nearby would be rustling their papery leaves together like the softest of chimes. The blue glow of dusk would take the place of the gold, and a cool evening breeze would brush softly against my face. Rest. Just rest.
There isn't enough time.
There is not enough time to get everything done, and not enough time to rest. One side always beats out the other, and more often than not my candle is burned to the wick.
I was approaching my destination. One turn and the gear shift moved into park. I leaned back in the seat as I watched the gold ball disappearing out of sight. Another day that the sun had failed to pause time there in the sky for even just a few minutes. Another day gone and there was still so much to do. The evening breeze rushed red bottlebrush blooms against the car window. I rested my neck limply against the headrest.
Slowly the stillness seeped into me. The hopelessness of time seeped into me. It was time to release control. It was time to just rest.
And I did.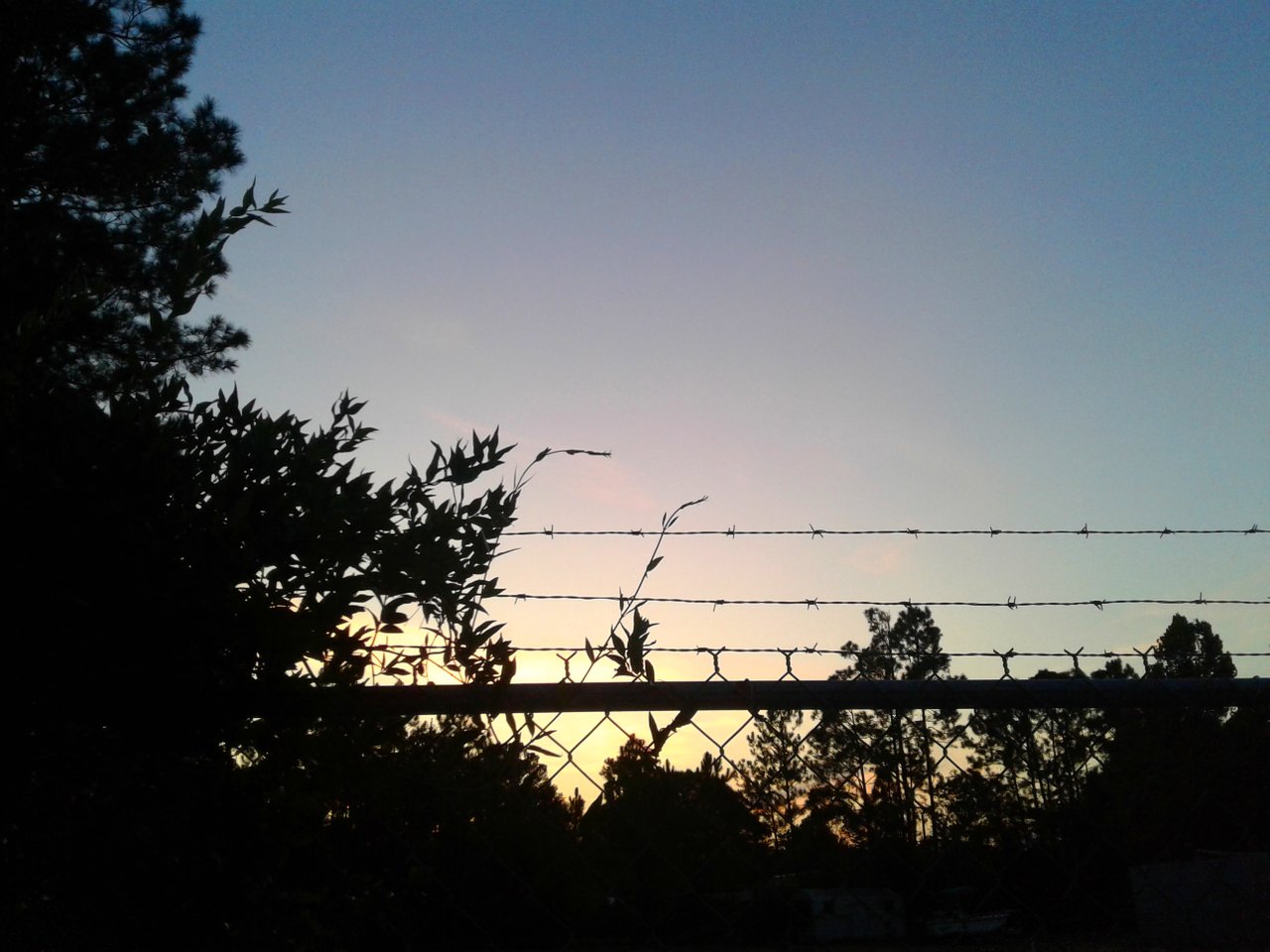 But after about twenty minutes I decided I had about fifty other things that needed attending to. And so here we are. Just a woman singlehandedly fighting time and burning it up rapid fire while typing away on a keyboard.