Swipe, swipe. The thick glossy consistency spread nicely. Not smooth like butter on hot toast, but smooth nonetheless. It wasn't exactly the lovely smell of toasty goodness either, but that's alright. Pretty smells are overrated. What is pretty, without stink?
I'm asking existential questions about paint, I thought as another slathering of the soft blue enlivened the wall. I was inviting the color of ocean into a house that had a bit too much of the color of earth. The freshness of water and air were filtering in faster and faster with each swipe of blue paint, their cool freshness swirling around me in elegant invisible tendrils. Maybe it will make the paint dry faster.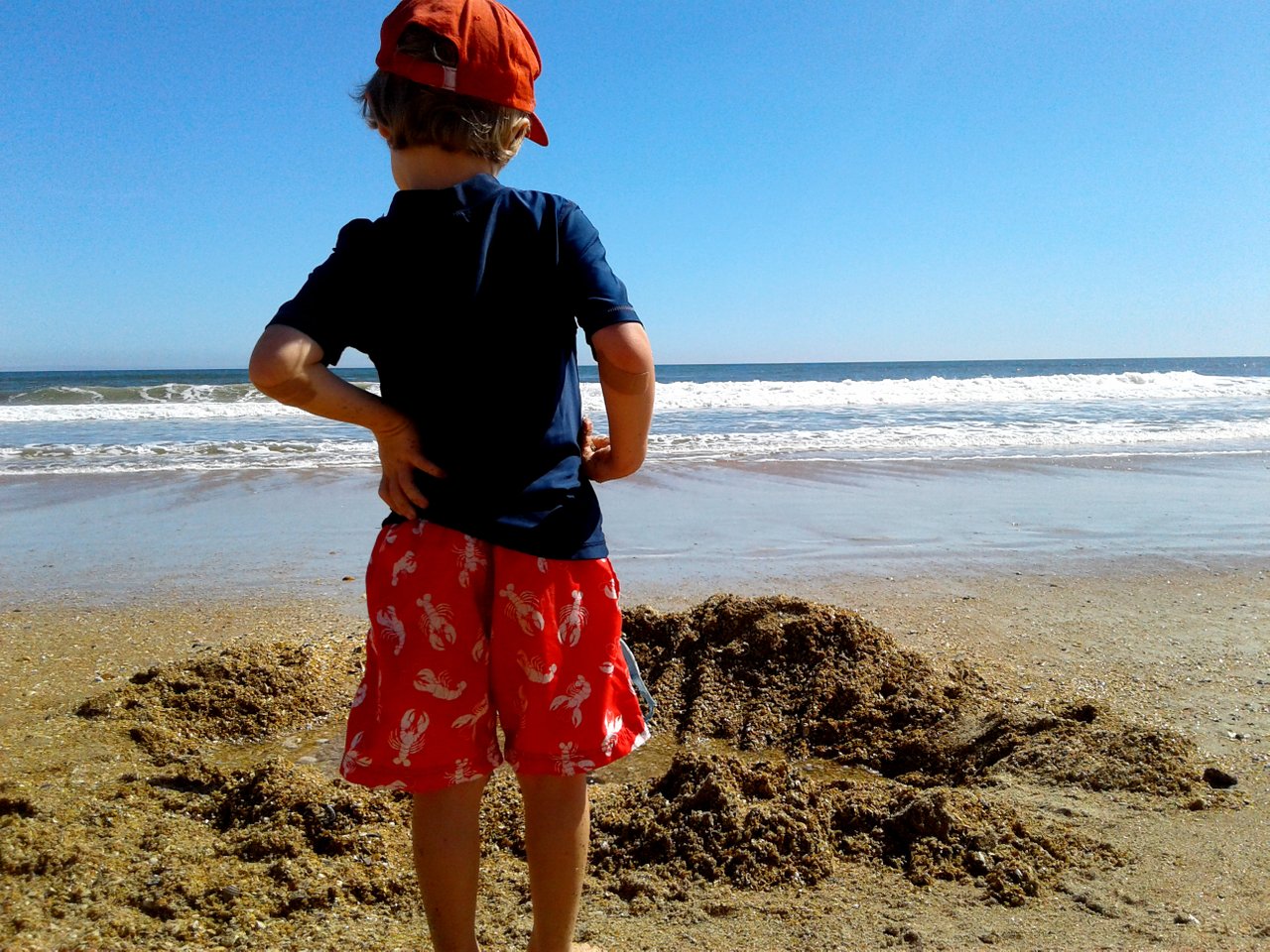 On one of my exposed shoulder blades I felt the tacky sensation of paint drying. I had made it all of twenty minutes into painting, and already some paint seemed to have gotten curious and wondered over to the unexplored territory of my other side.
"How much paint did I get on my back?" I said to the boy that was moving a roller across the rug in the sort of way that was giving me anxiety despite that there was no paint on it. I felt a tug at my shirt and suspicious little boy laughter.
"It's a lollipop!" The boy's voice was as dramatic as the brightly colored candy he was then dangling in front of my face. The tot. I swiveled my head around, which in my mind looked like the work of an owl, as I scanned the room. She spoke up before I even had to question her.
"I needed both hands, so I set it in your shirt." She chirped this out like an adorable baby bird that decided to set its tasty worm aside at the corner of its nest. I shook my head at her while feeling the angry lines that grow vertically upward between my eyebrows deepening. I returned to my work.
Slowly that blue water was being spread onto those walls, slicking over top the small nicks and lines that formed on the walls from all the life that had been lived in that room. They were little scars—things too small to make it worthwhile filling, but could be noticed if leaning in close. Scars like the little things here and there on my own body; little imperfections that revealed age and use. They revealed experience.
I moved behind the big buffet that was edged away from the wall just far enough for me to squeeze between. There, hidden away, I was privy to the goings-on of that room without disrupting it. The tot and boy skittered in, speaking in low tones until a sudden "Roar!"
"I'm a land monster," the boy said while doing something that sounded like pawing at the ground. "Roar! Roar! Roar!"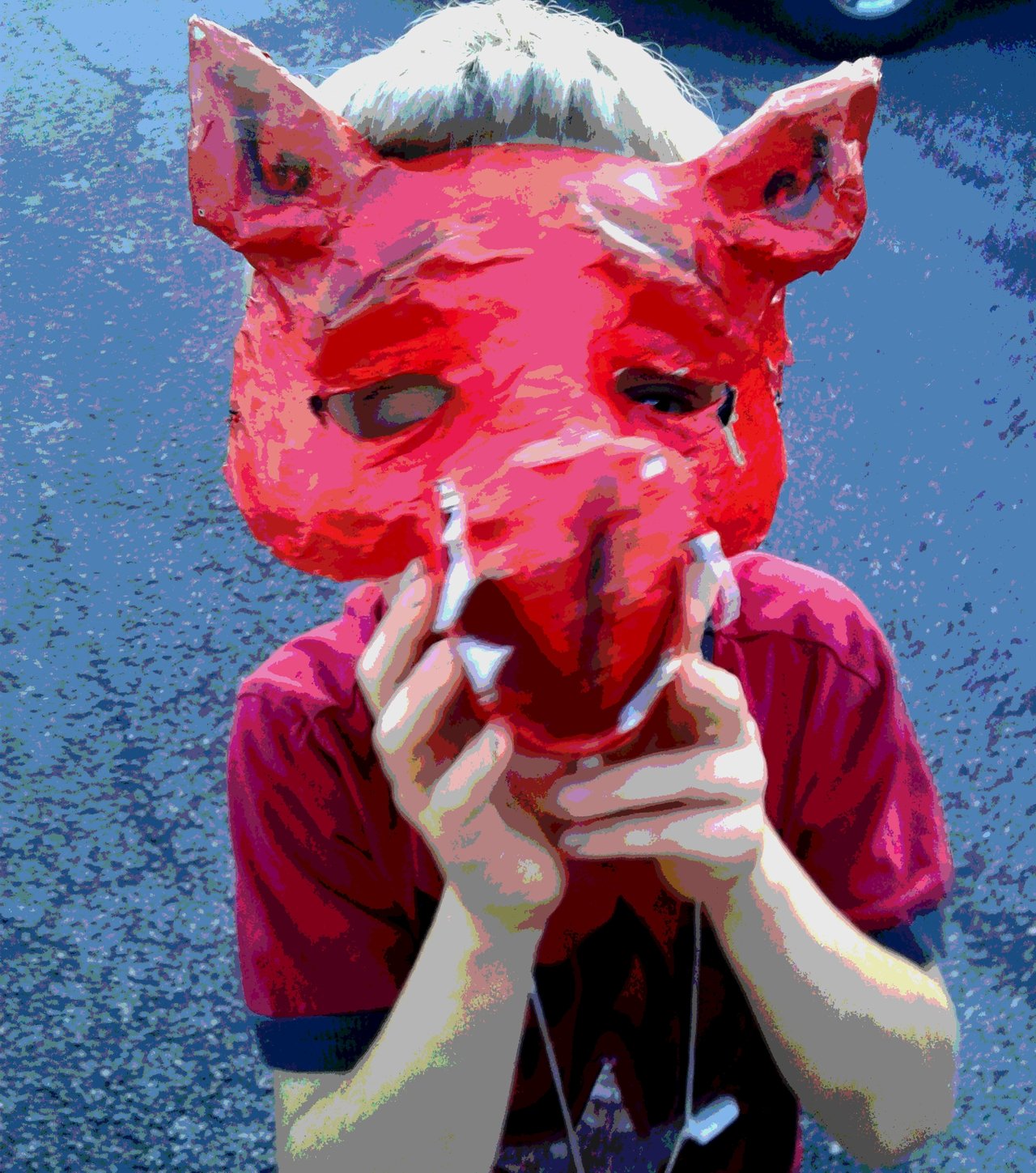 "Why are you roaring?" The tot asked, like only a tot can. An older, experienced—scarred—person would not have bothered asking, and assumed a roar came with some sort of ominous meaning. But a tot makes no sweeping assumptions.
"Because I want to be a sea monster," the boy answered in a pitiful tone, and I could almost see his lip drooping. "Go get your magic wand." The tot burst out of the room enthusiastically to locate the bent, unraveled dollar store wand that had half of its stick broken off some months back.
"Abracadabra!" The boy announced and suddenly was creeping very close to the wet paint. I caught sight of the tot then, and noticed a smearing of that water blue had managed to get onto the shoulder of her nightgown. The purple material had acquired a scar. I silently congratulated it on it.
The sea monster had gotten distracted by the array of painting tools that I had scattered about the floor. "What's this?" He asked. And then the tot got a quizzical look in her eye—the one reserved for an explosion of questions that are often unrelated to anything on hand—and the storm arrived. "Why can't fish breathe on land? Why can't people breathe in water? Why…"
I ran my finger across one small protrusion in the drywall as I found an equally-sized one on my thigh from that time I was walking on a guard rail as a child. The scar didn't come from the walking, but from the falling. That wall and I had been living and experiencing and learning how to answer questions. Well, at least I had been learning about questions—I can't speak for the wall (and neither can it.) I sat and admired the scars for a minute.
Beautifully imperfect, I thought as I smoothed that new sheen of paint across that scar line. Just like life.