Last night, I visited my mother, who has been in a rehabilitation center since the beginning of the year. She's 80. Twice she has gone to the hospital for several days at a time to ward off the same infection, but otherwise, she's been sharing a room with two other patients for much of the last 10 months.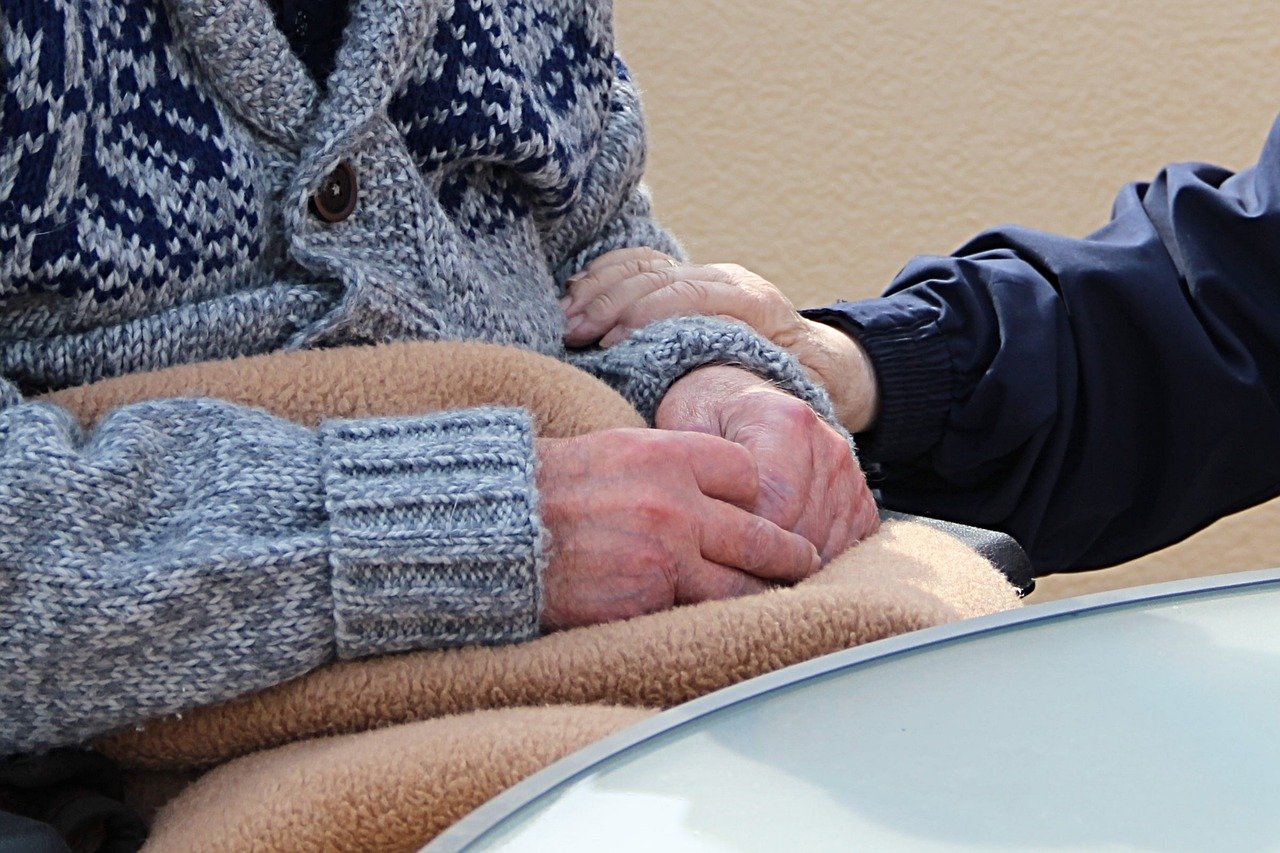 It was the first time I've been down to see her there. My wife and I saw her halfway through her second stint in the hospital.
I guess I don't really have to go into the reasons as to why I hadn't made it there sooner, but mostly, it has something to do with the thought that she wouldn't be there very long, and she would be back home again.
Obviously, someone is delusional, in denial, or both, and apparently, it's me.
Part of it stems from not having a whole lot of information. My father is pretty much the source of that information, and according to him, neither he or my mother know what's going on at any given time.
This is not an uncommon occurrence for family members and others I know when it comes to healthcare, so it's not an isolated incident, this lack of knowing what's going on or what to expect. So, that hasn't helped.
I think another part has to do with my mother thinking she should be home rather than continue there, but my father isn't capable of caring for her in her current state, and so she's there, I guess, into the foreseeable future, unless she manages to make some rather surprising progress.
She originally went in due to a problem with her back that causes her quite a bit of pain and discomfort when she tries to stand or move. However, she's been in bed so much now, she needs assistance just sitting up or moving from the bed to the chair or elsewhere.
This isn't something new as far as her back is concerned. She's had some kind of degenerative disease gnawing away at some of the tissue there now for a few years. My understanding was, the pain was being managed, but it flared up toward the end of last year, and never got better.
She was supposed to be walking (with the aid of a walker) on a regular basis when she was at home, but didn't do it very much. So, then she ended up in the rehabilitation facility and her mobility has gone from not so good to worse.
She hasn't wanted to do the therapy, or to sit up, or do other things, because it hurt. She would blame it on the staff at the center for not listening to her when she said she was in pain. They have left her sitting up longer than she's supposed to, not really out of neglect but more out of being understaffed in trying to meet the needs of the rest of the people there.
While it's supposed to be a convalescent place for her, there are a wide range of patients at the center in varying degrees of need. Some will never leave. Others come and go. I'm getting concerned that my mother might fall into the former category rather than the latter.
It's not just her body that's betraying her, though. Her mind is kind of slipping, too. Some of it could be blamed on medication she was on, but she's no longer on all of it, I was told, so I'm not sure what's going on now. For the most part, she's good—lucid, alert, attentive, listening, participating in the conversation, etc. But then she has these moments where we're not sure what's going on.
My dad said on one of his visits, they were talking just fine, and then she looked out into the hallway and said there were relatives out there looking for him. Well, there wasn't anyone there, though someone might have passed by, but they weren't relatives. She's told him she suddenly remembered she needed to go pick up the kids, which I guess means my sisters and I, who aren't often considered kids anymore since we range in age from 47-53.
Last night, we were talking about computer problems, and she asked my dad what day it was (presumably this week), that she and he had ran into computer problems on their computers at home. She doesn't have one in her room at the center, and she hasn't been home since January. She then continued to talk about my youngest sister and problems she was having, but it transitioned into something to do with a phone number not working and she couldn't really finish the story. Instead, she blanked and started yawning, though she was aware she was trying to get the story out.
My father and I just kind of let her go, and then I said something about how it often happens that I will try something, it won't work, and then go back to what I did to begin with and it will work that time. Mainly, I was trying to bring back the conversation to something that was making sense. That seemed to help.
My dad says it's not just with her slipping through time or bringing up things that are in the past but talking as if it's the here and now. She's also talking about things that have not happened. Some of it might be things she wishes she was doing, or might have dreamed about and thought was real. Who knows when it comes to the mind and where it can take you.
It's not easy watching this happen, and it doesn't give me as much confidence or hope as I would like that she's going to get better. Battling the body is one thing, but add to it the mind and it's like a whole other level of fighting. And then of course, it's happening in an environment where another pill will be added to the regimen to offset some problem, or where a diagnosis will be made that may or may not be what's really going on.
I don't know. I don't like seeing her this way. She's always been very much the matriarch, but to see her struggle to finish a sentence is so not like her. Her memory and her mind has always been among her strong suits.
For a while, earlier in the year, I was calling the phone near her bed on a fairly frequent basis. A time or two, it worked out well, but other times, she sounded lost, alone, and even upset. There were times where I would be the only one talking, and she would either drift off to sleep or somewhere else. I stopped calling when she basically answered the phone and then held it while she ate. I could here her eating. I'm not sure why she answered the phone, or wouldn't respond to my questions.
I decided then that phoning wasn't a good idea, so I stopped. The problem was, I didn't get down to see her.
I'm glad I did, though, and if my work schedule holds as is, I will have time at least every other Wednesday to come visit. I think I should. I've been kind of torn in different directions with work, my younger son and his family, my oldest son and his family living close by, and any of a number of other responsibilities and obligations I feel I have. That's before I even get to a list of things I'd like to do.
I don't do well driving at night. I have glasses, but they don't help me see in the dark and rain. Headlights don't seem to illuminate as much as I need them to, except the brights, which ends up blinding oncoming traffic. It would easier if I lived in a largely urban area with plenty of lighting, but it's a 45 minute drive from my house to where she's at, and it's mostly rural freeway or highway in between.
I'd go earlier, but since I think it's best my dad be there, after her dinner is when I will probably end up going again.
I have a reason for wanting my dad to be there. He isn't doing all that great, either, it seems. He was there at the home when I arrived, so he was sitting down. It wasn't until on our way out of the building that I noticed he's hunching over when he stands or walks. I've never seen him to that before. He looked fine sitting in the chair next to my mother's bed. It made him look small. He's always been taller than me, so it was a little disconcerting.
I got to thinking about him being home all alone and any of a number of things that could happen, and no one would know. Even if he could get to the phone to call for help, he might not be able to locate it very quickly, like happened last week when I tried to call.
This has been a reaffirmation for me that life is short, and that it can be over without warning. Moments are precious, and need to be used with purpose and maybe a touch of urgency. There really isn't a whole lot to waste, though there seems to be plenty of moments to still share.
I really do hope that she will make it back home, but in the meantime, I'm not going to let another ten months go by before I see her again. Maybe I can be a part of her recuperation, so she doesn't become a more permanent resident there.
Image source—Pixabay