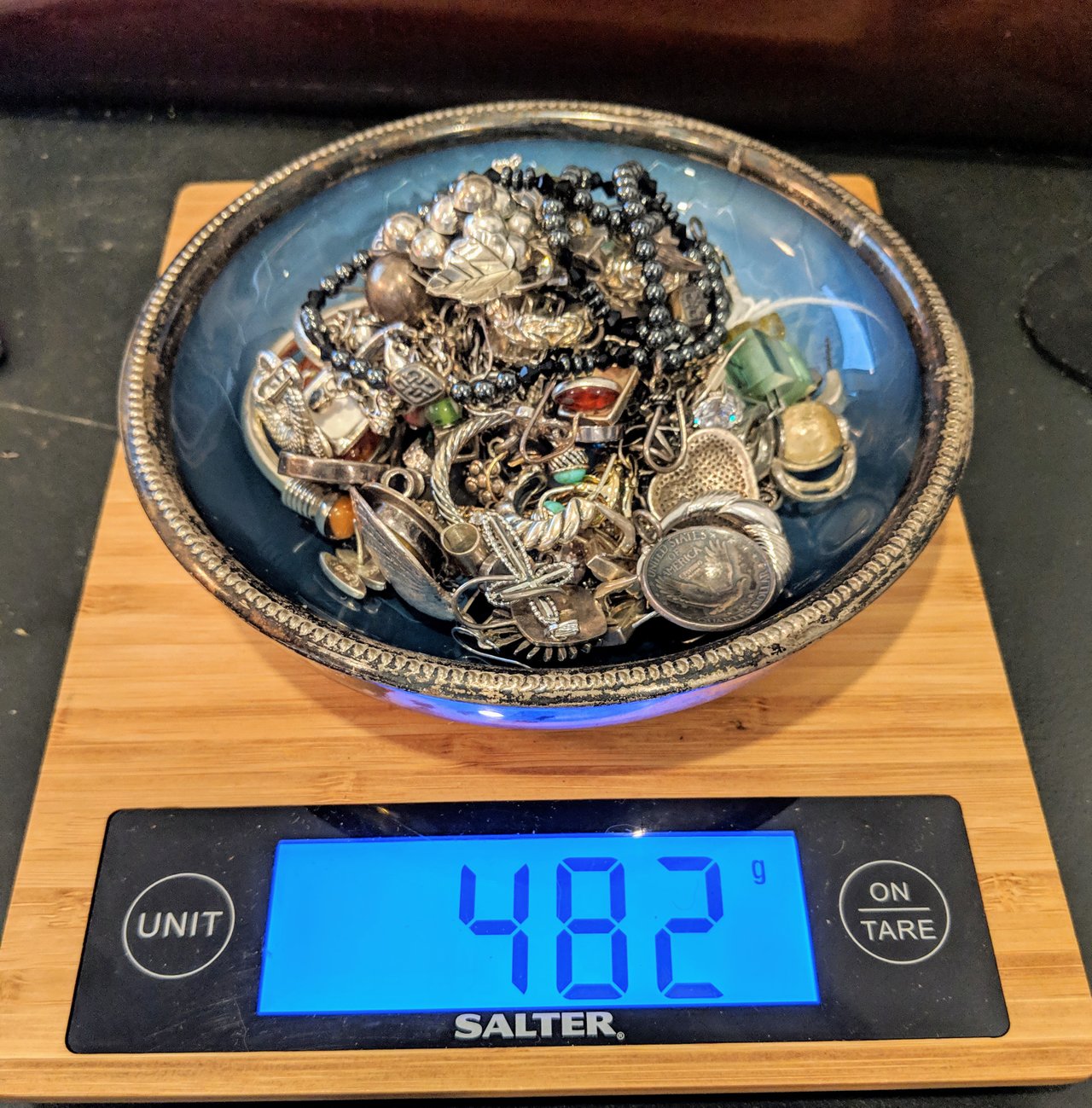 I spent a little more than I wanted to, but I really scored big on the Sterling silver jewelry.
482 grams of unprocessed Sterling silver.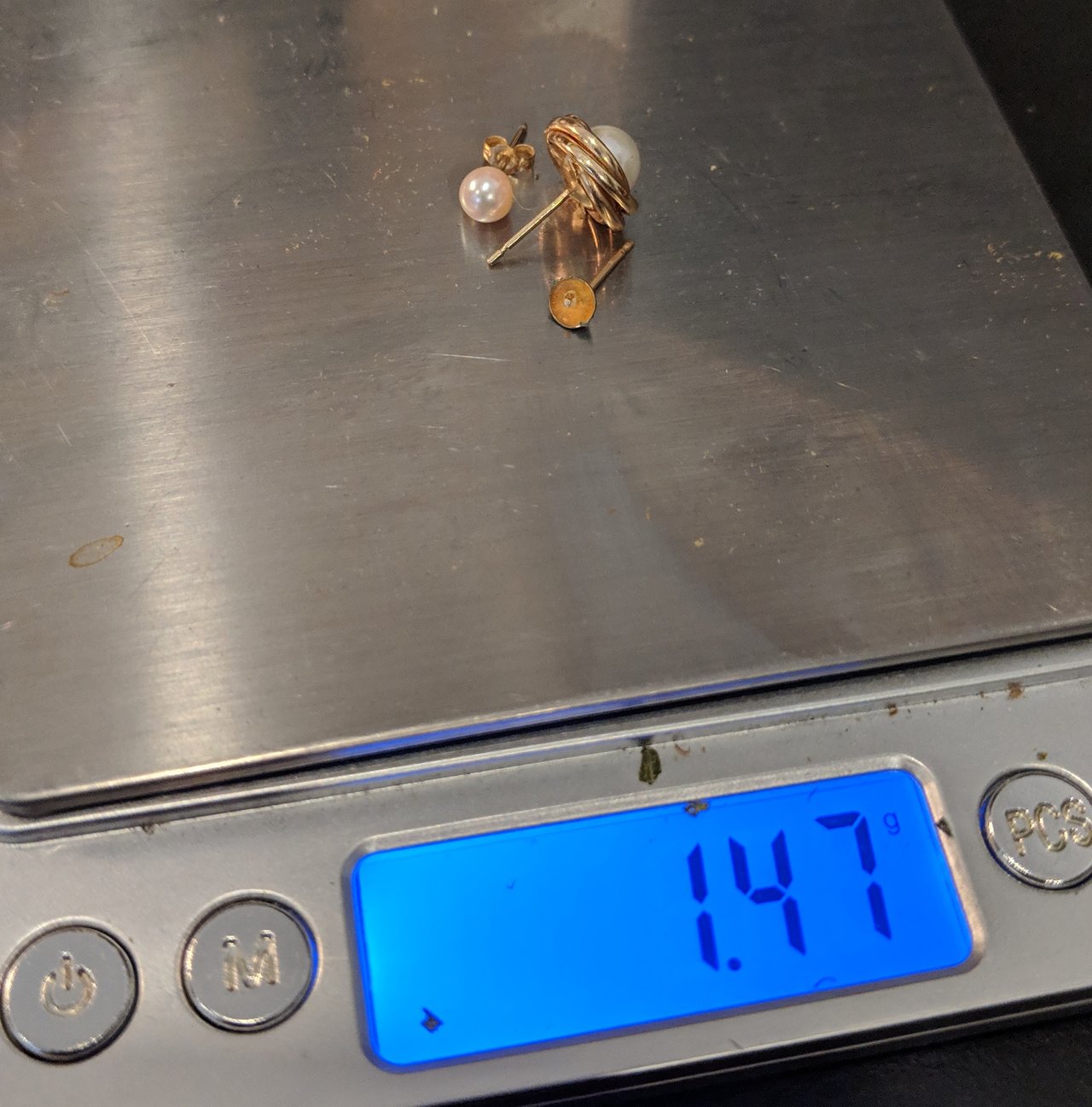 A small 14k gold score, but it counts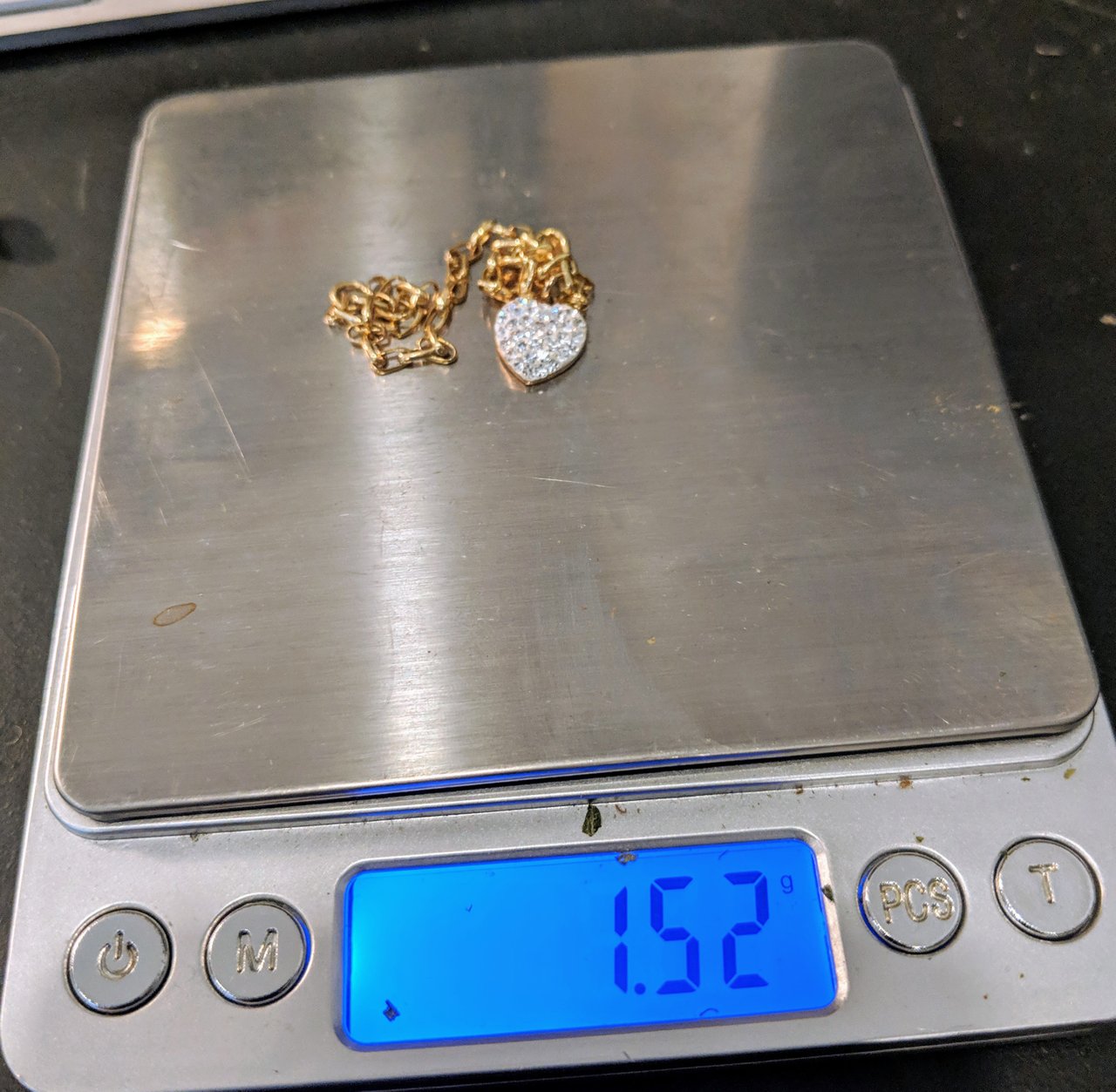 My first 9k gold find market 325.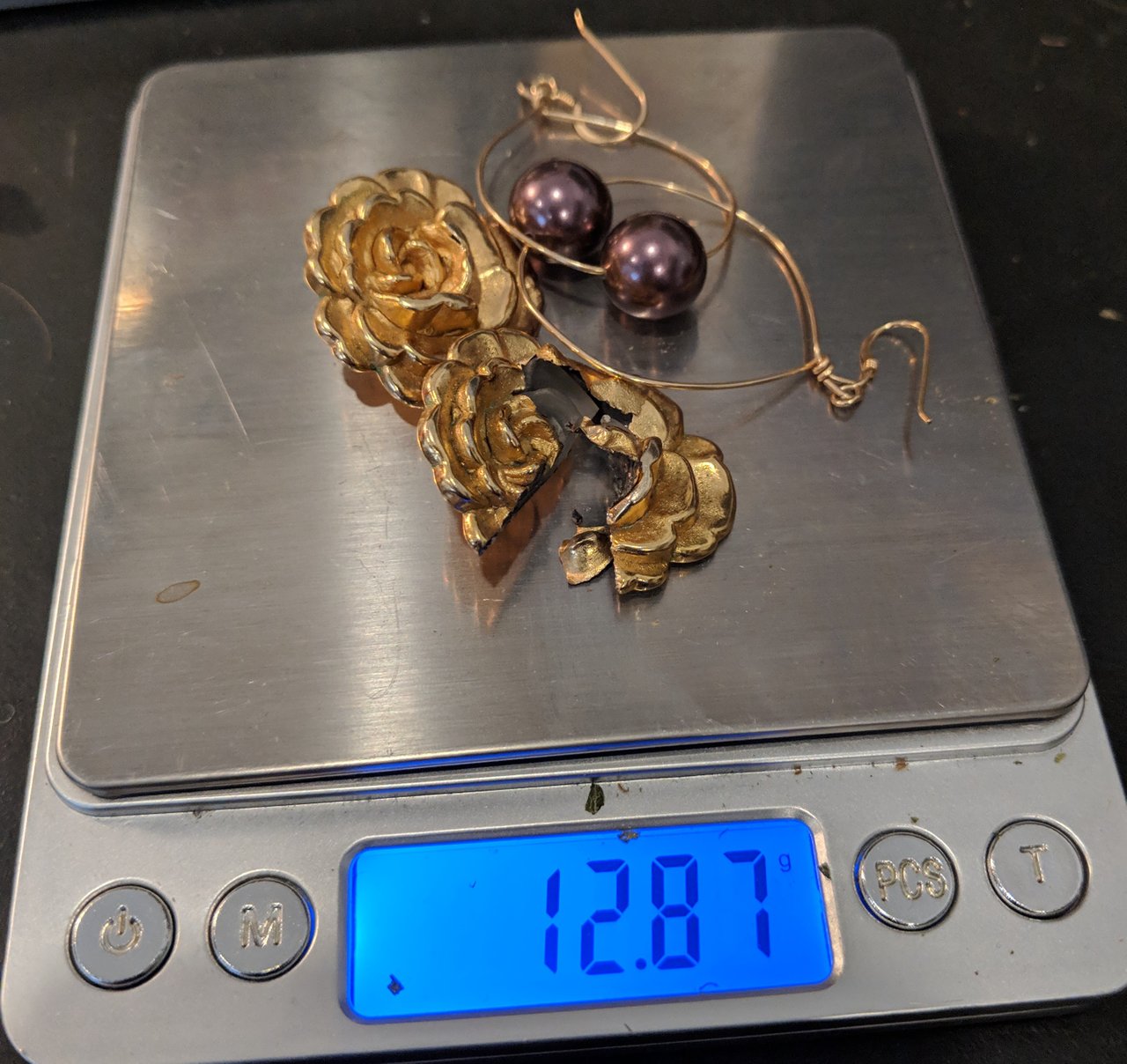 Found some plastic filled, gold filled plated earrings that I cut in half, plus some GF hoop earrings.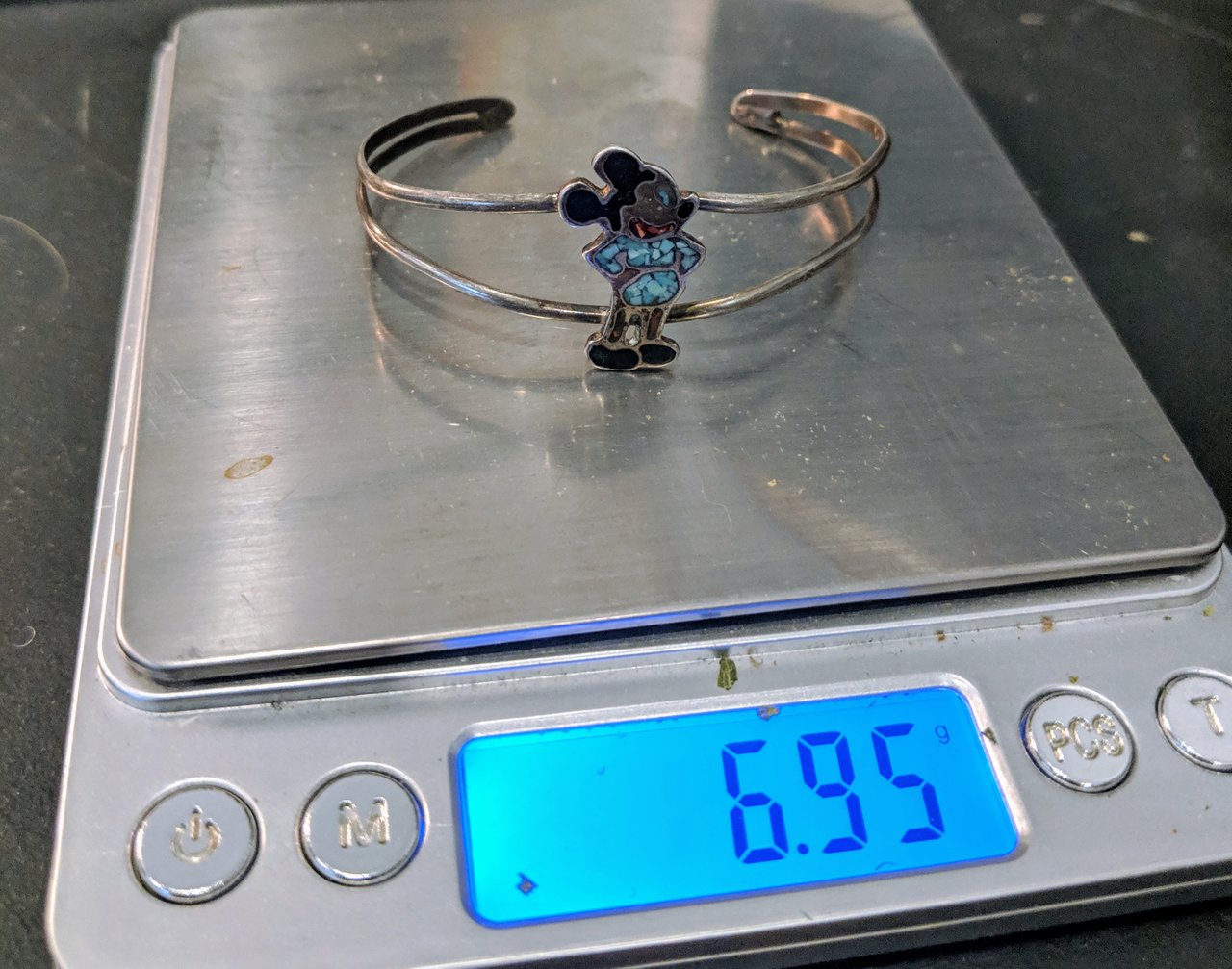 Separate from the 482g of Sterling, I found this very old Sterling Disney Mickey mouse bracelet.
Check out these close-ups of some things that were included in the Sterling count.