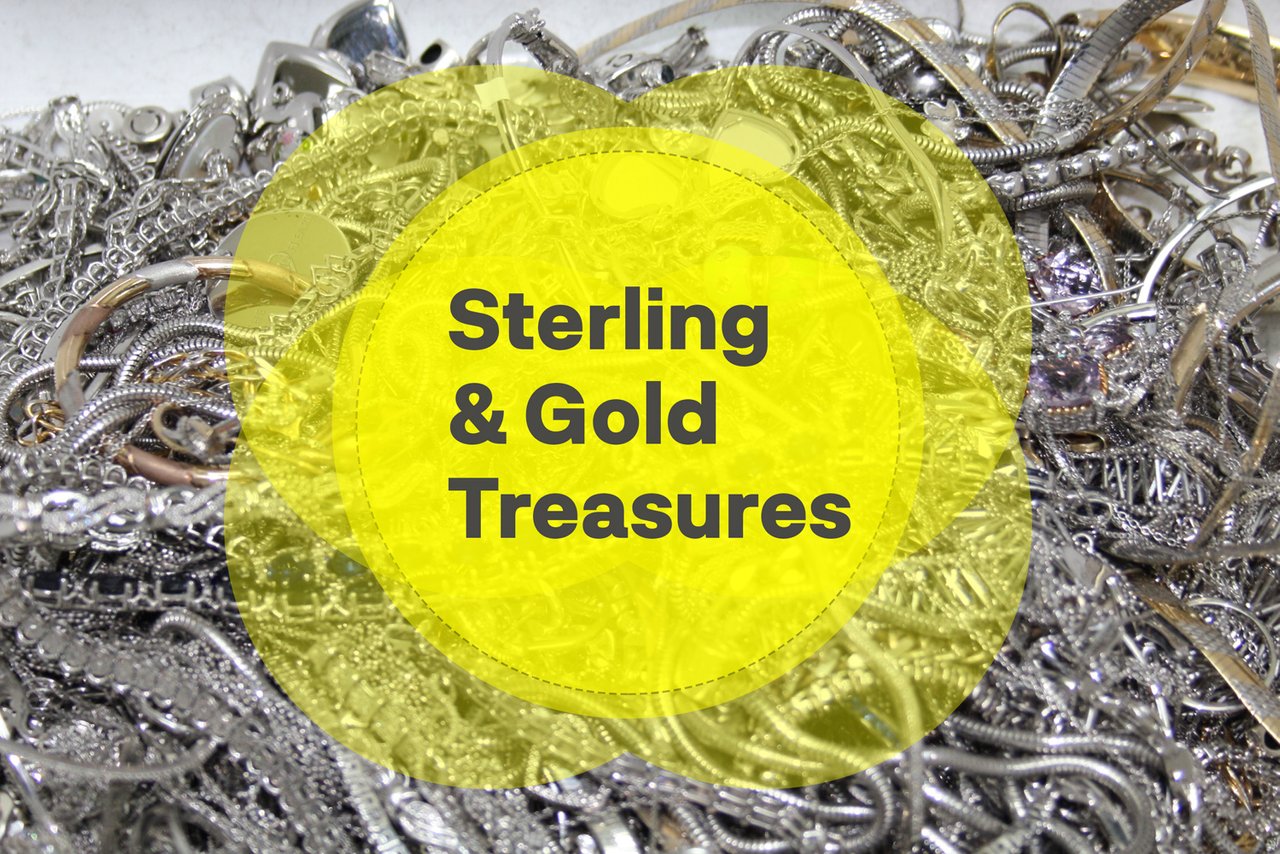 I spent a little more than I wanted to today, but I really think the silver price is on the way up.
I always measure risk/reward when I treasure hunt for precious metals and anything close to $0.50 per gram is considered a good deal to me. Especially since I've been making my own 925 Sterling bars.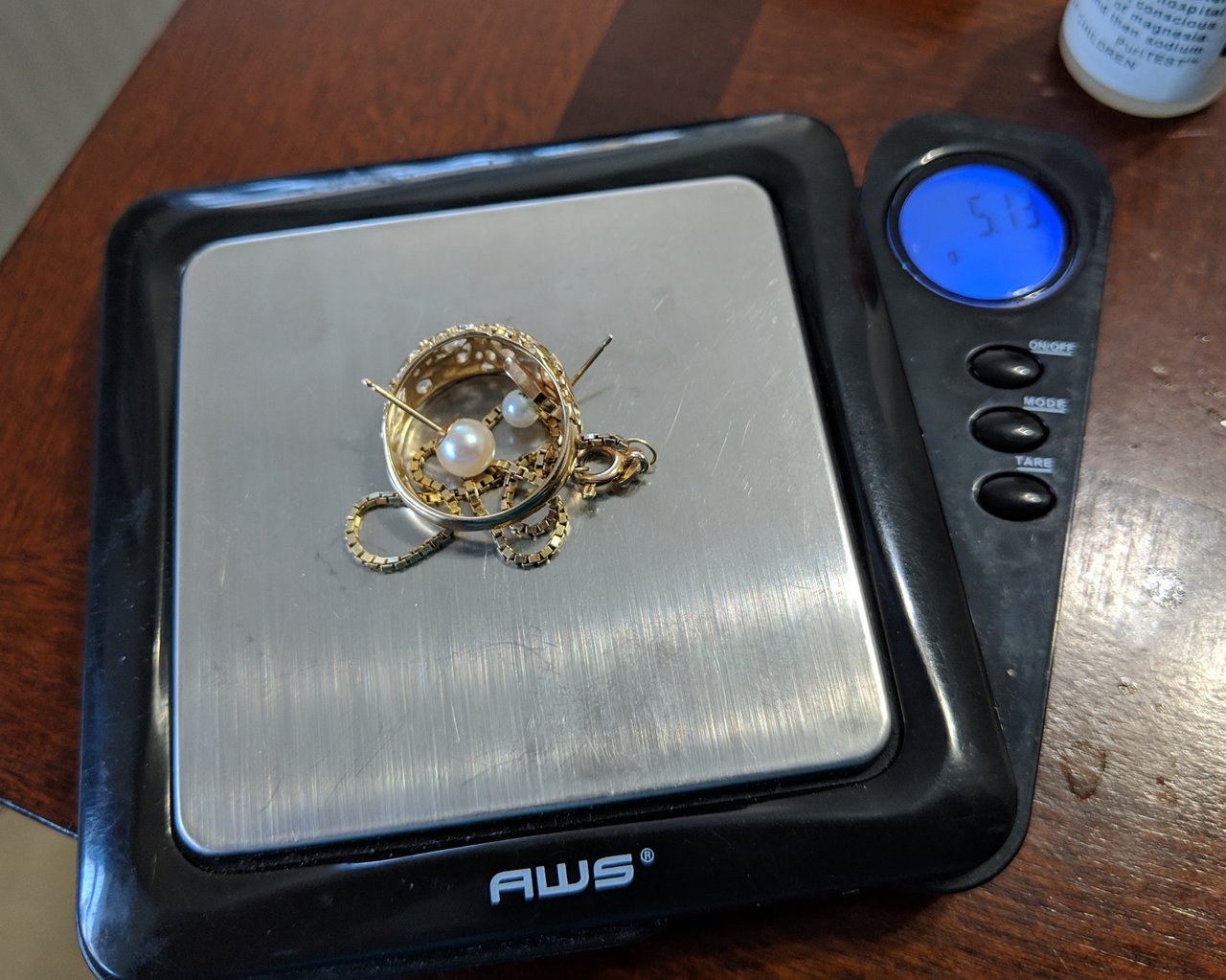 I found a nice 14k gold ring, a bracelet marked 585 and 2 14K gold earrings. Gold Spot Price: 1283.60. Melt value = $123.50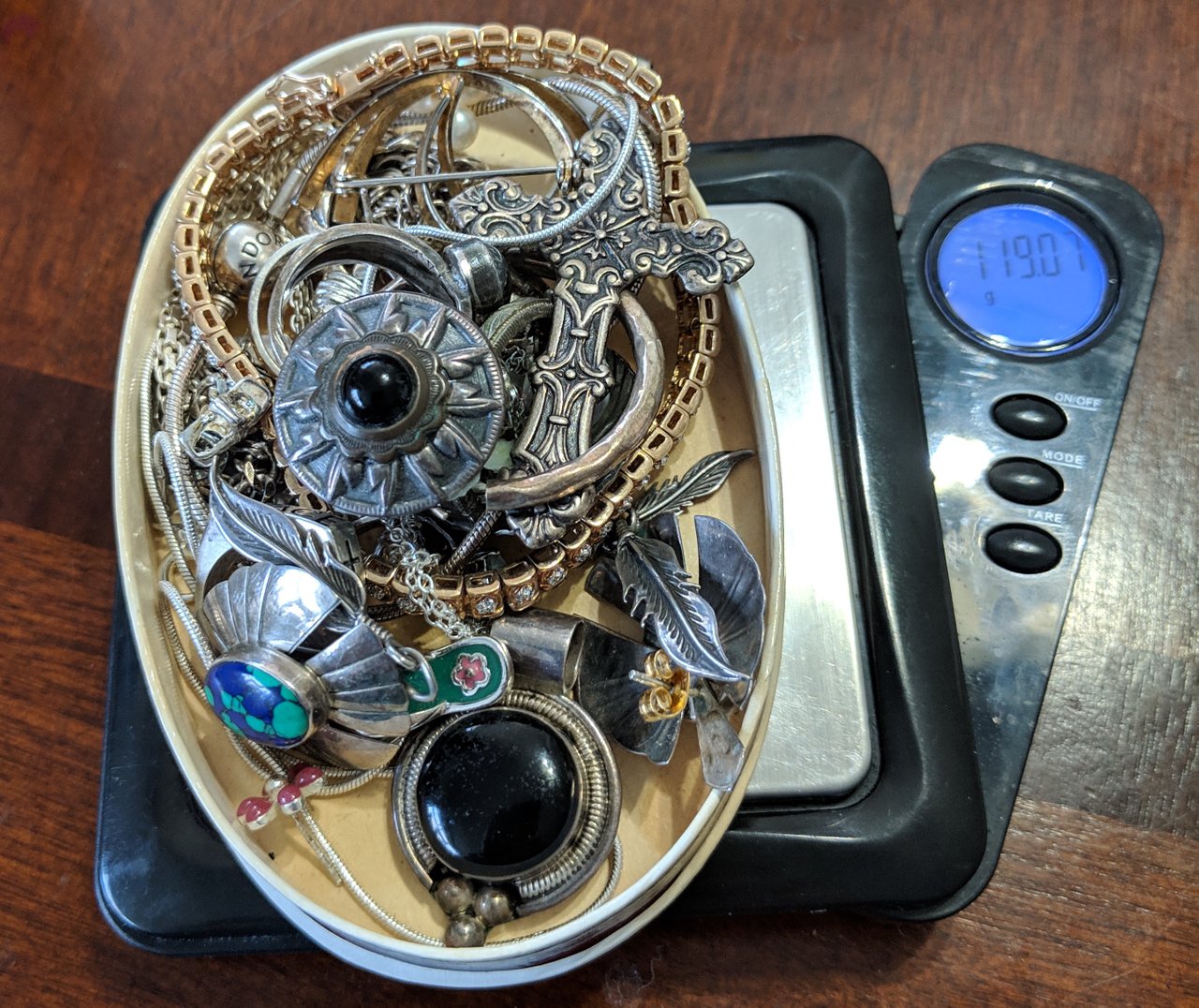 Wish I would have taken a better picture, but I was really happy at the Sterling finds today.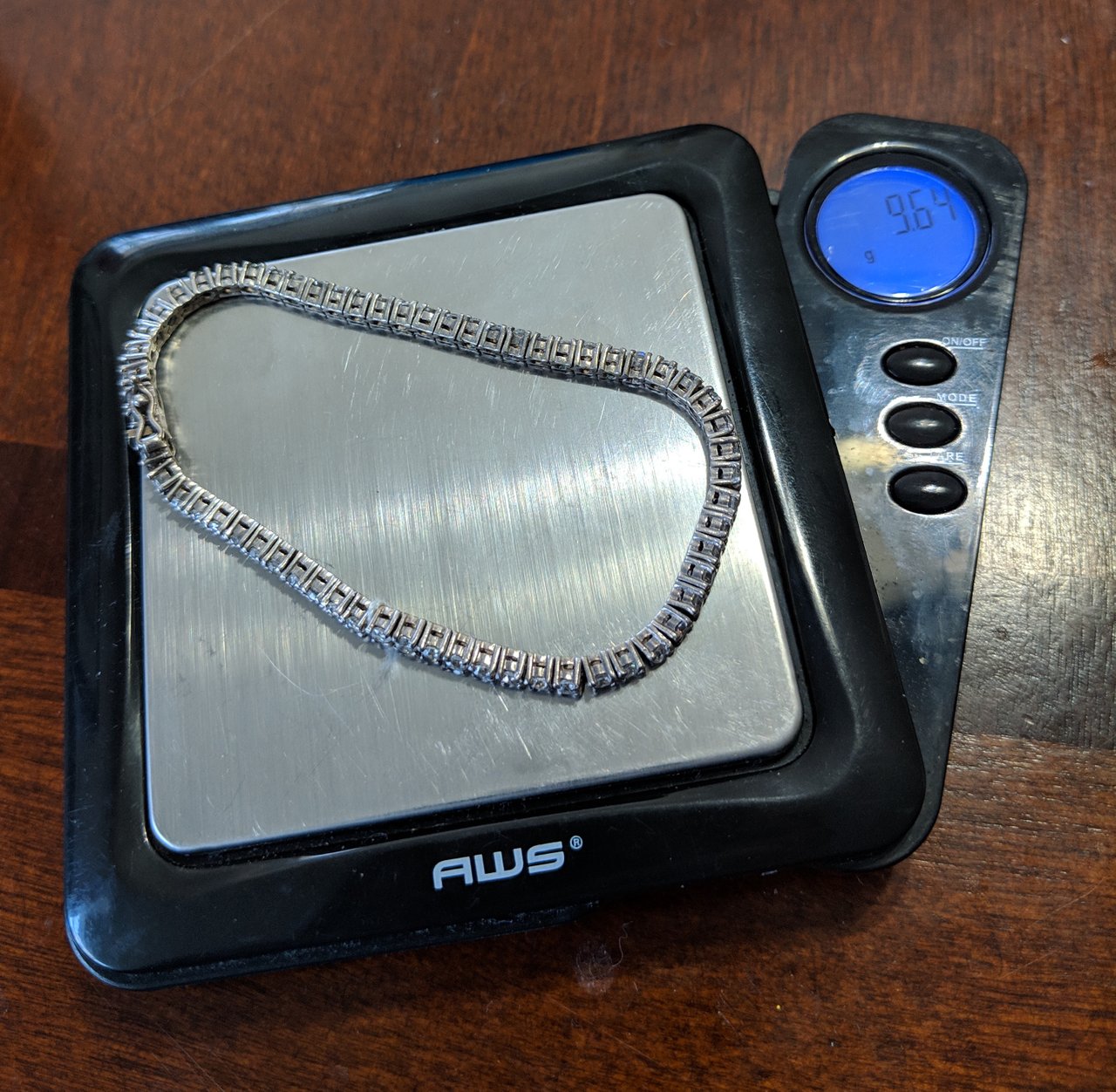 Silver Spot Price: $15.61. Melt value = $128.71
Total Haul: $252.21