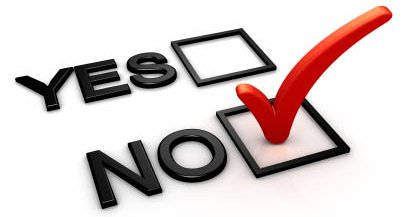 One of the greatest signs of a healthy self-esteem is your ability to make decisions and stick reasonably to it!
"NO", means several things in different contexts. However, NO is generally known as a word that shows strong disapproval.
A NO, could be your saving grace from that abusive individual that wanted a relationship with you.
NO, could be the difference between you and a bad business move.
A NO, could be the difference between life and death.
Always learn to say NO, without feeling like you're hurting anyone or feeling obligated to say otherwise. Once decision-making is involved and you do not feel good about it; as it especially involves you, please feel free to speak up on your reservation.
A lot of individuals, have being dragged into contracts, agreements and alliances they were never keen on, owing to their ability to say NO -where necessary.
In summary, there's no gainsaying, men-pleasers, hardly please themselves. Learn to always factor your peace of mind while making decisions and you'll be the better for it!
PEACE!