the life of farmer or villagers is very simple actually we are lead a happy life because of them. they grow crops ignoring sun and cold for all of us.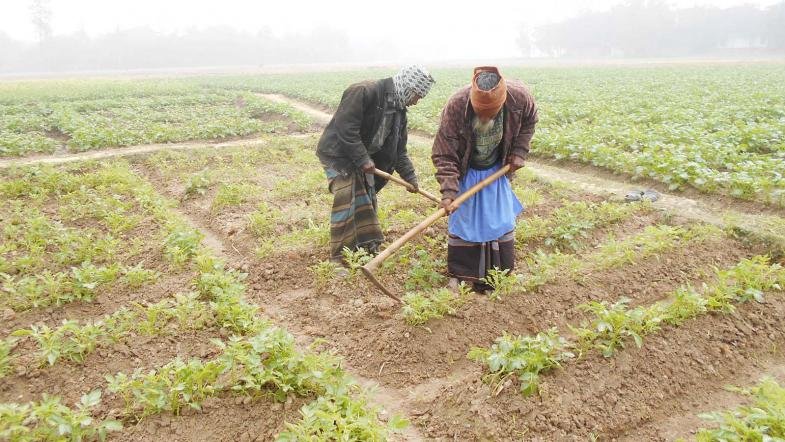 In the cold winter, two farmers are working on potato field .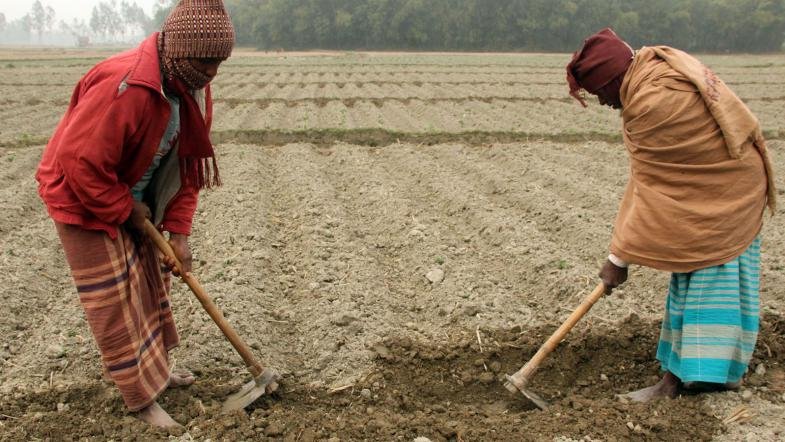 Cold wave but two people are farming in winter morning.