Another Change to The Painting of My Life

Seven months ago, in my Steemit Noob's phase, I wrote a post about the painting my father made for and about me after I had returned from half a year of travelling Southeast Asia, and on how years later he added to the painting after a conversation we had had. For the full content of that post, please follow this link.
No Frame
Now, as you can see looking at the pictures in that post, the painting didn't have a frame. I never really missed it and since the sides of the painting were painted as well, I quite enjoyed the bare minimum.
When You Know, You Know
Until a few months ago, that is. I had been standing in front of the painting, mesmerised by the changing of colours through the sun that shone through my windows. I took a few steps back to allow for all the different layers to appear at the same time when I suddenly knew for certain that this Painting of My Life needed to be definitively finished by framing it.
Or Not
And so a period of decision making started. You don't realise how many different kinds of frames for paintings exist. And in how many colours and styles they come.
Besides that, this unframed painting has been part of my life and living rooms for almost fifteen years. So, just like when I had asked my father to add to it, I was facing changing its appearance again. Maybe it is my doubting nature or the fear of ruining a painting I love so much that made me indecisive.
My Subconscious Knew
Anyway, last week Thursday, without really thinking about it, I took the painting off the wall, wrapped it and walked to my local frame maker. Without hesitation I chose a frame, discussed how the painting should be framed, accepted the receipt and started a two week framing period of waiting.
Lo and behold when this morning, one week early, the phone rang and the voice on the other end told me the painting was framed and ready to be reunited with its owner. I immediately left the house to pick it up. I was almost nervous, like meeting someone for a blind date.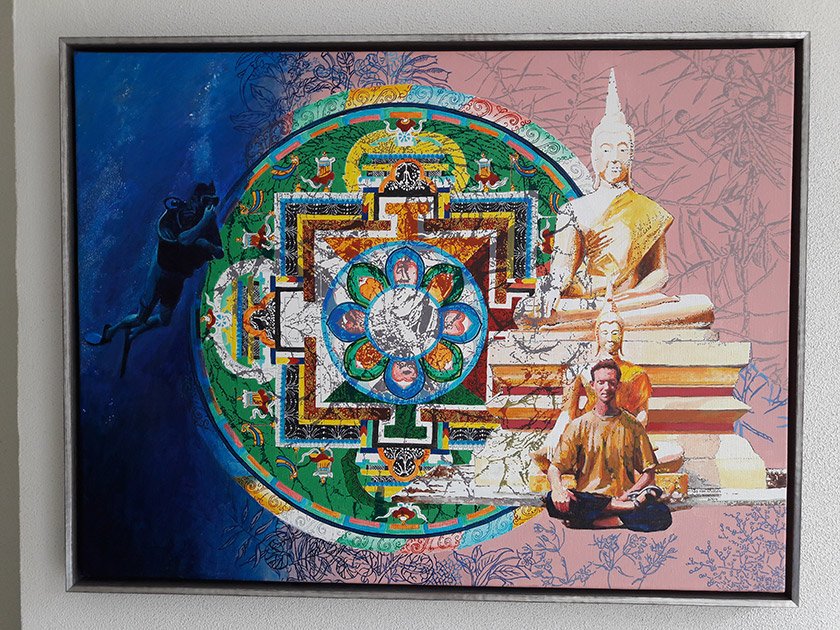 Trust Your Instincts
Well, I can honestly say that I am over the moon with the end result. So happy that I have listened to my inner voice. I had been quite fearful that the frame I chose would maybe make the painting too dark. But the opposite was true. The dark edge between the painting and the frame lightens up the whole image. And the silver coloured front side of the frame adds to that exponentially.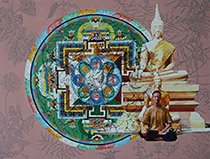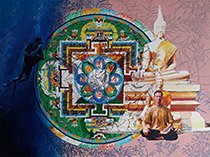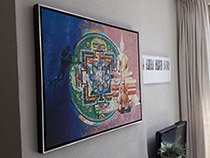 I am a very happy man today!
---