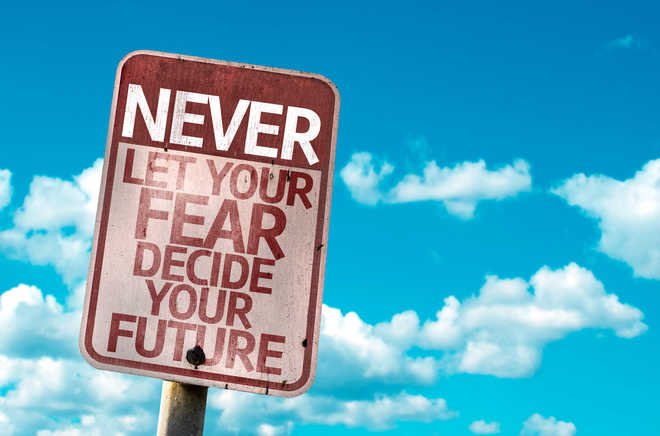 Fear is one of the most dangerous emotions that many people feel.
Because of its negative effects on the mind and the body
And we differentiate between two types of fear.
Kind of a negative effect such as fear of enclosed or expanding places, fear of meeting people and fear of animals. This kind of fear has a negative impact on the human mind, which may induce him to abandon many important things in his life in order to avoid this fear.
And the other kind which is the positive fear like the fear of failure and fear of fire the fear of failure makes the person insist on success and fear of fire also makes the man deal with her very carefully to avoid harm
In this article I will talk about the negative type and how to confront it and get rid of it
Image source and more information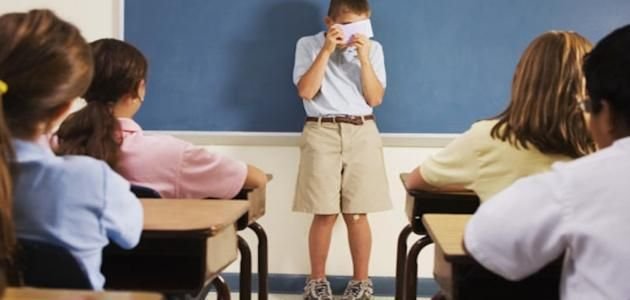 1-Social fear:
It is a kind of fear that infects so many people and causes psychological and social problems that affect human life and its relations with others
Those who are infected with this kind feel afraid to meet people, appear in front of them, feel very afraid to criticize others, and fear to speak to a large gathering of persons, feeling very confused, shiver with limbs, stuttering, and excessive sweating, and in the habit shows symptoms of this disease in age between fifteen A year, thirty years
You must know, my friend, that the cure is in your hands.
When you have only the will to get rid of this nightmare then you will overcome this and these are some of the things that also help you to get rid of this fear

Relax
To breathe deep into a long breath of nose and take it out of the mouth again after another with work on muscle relaxations can reduce anxiety associated with social attitudes, relaxation exercises increase the reassurance.

Calm
Calm yourself in the course of a difficult social situation, you have to think about you instead of focusing on your feelings and emotions, and instead of watching yourself and your body.

Stop the irrational thoughts.
When you have a negative idea like "they're whispering or laughing at me", say to yourself, "I'll know them someday, and they'll understand I'm a brave guy."

Direct contact with friends
Set up a list of people you know and rank easier for the hardest to deal with, start with the easiest and make social contact with that person, and repeat the exercise twice a week, each time for five minutes, and encourage yourself to any success even if simple, ignore any time you do not achieve the communication you wish.

Positive emotions
Think about positive emotions when you deal with your friends, and how you can get similar emotions while dealing with others.

Motivate yourself
Discuss yourself that the fear of parents can be one of the factors that helped in the back of the problem, but now you have grown up and it is time and you can behave like an adult.

To be honest with you, my friend, I've had this one time, so you can talk to me to learn from my experience and help you get rid of this.
Image source and more information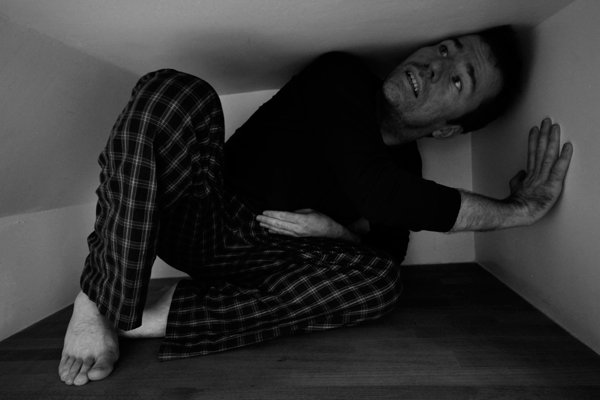 2-Fear of expanding or enclosed places
This type of fear is one of the most prevalent, especially among women, more than men, and about sixty-three per cent of people are infected, and people with this kind of fear feel a relapse, panic and great fear of being in a public place and full of people, such as places of worship like mosques. Churches, buses, trains, planes, the person feels a state of intense tension, anxiety, and loss balance, and perhaps passing a state of unconscious and faint, depressed, feeling of whispers, as well as in enclosed places
These are some of the psychological ways to treat this kind of fear

Relaxing and imagining
This treatment is resorted to for use in case of asphyxia, and may include exercises such as Countdown from 10 to 1 or imagine a safe space, these techniques may help soothe your nerves or relieve panic

Treatment with stimuli
This treatment is used to overcome anxiety and phobia disorders, where the patient is placed in a precarious but stimulating situation your own, in order to overcome those fears, the idea here is that the more you are exposed, the more frightening you will be.

Focus
Focus on something that makes you feel safe as time passes by your watch.

Reminder
Always remind yourself that the time will pass and that fear and anxiety will disappear.

The challenge
Challenge what hides you and always remind yourself that fear is something irrational

Imagine
Imagine a scene or someplace that makes you feel calm.
Image source and for more information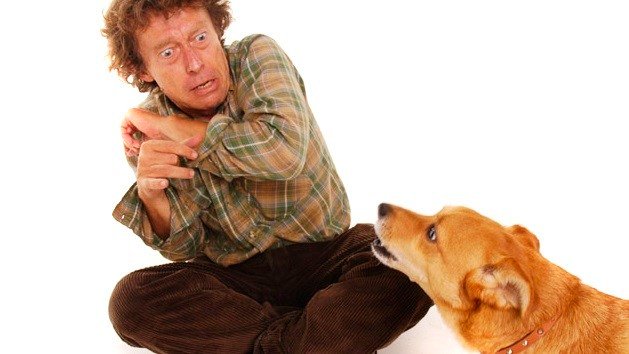 3-Fear of animals
This kind of fear appears in very early age stages, specifically before puberty, where the infected are afraid of animals and insects and reptiles, such as dogs, cats, birds, spiders, cockroaches, bees, and others
The fear of massive and predatory animals may be normal and natural for humans, but fear of a spider, rat, mouse, bee or dog seems abnormal. Why do some animals, rodents, insects and such vulnerable creatures fear?
In the beginning I like to assure you my friend that this kind of fear is very easy and it is also easy to tackle through some steps

Imagine
The imaginary side you can often get rid of this fear by sitting daily for half an hour and imagine you're in the face with the animal or insect that you fear her and at the end of every imaginary meditation you have to look carefully and for at least a quarter of an hour to the pictures of the animals and reptiles that are the source of your fear

Training
Then you bring these animals or insects in the form of toys, and you're exposed to them, and touching them for a while. Don't say half an hour a day, and then bring in some animal-related movies, and watch them for a long time.

Going to the park
You go to the zoo and look at these animals, taking a deep breath when you feel any kind of fear or phobia, your going to the zoo must be at least 12 times a month.
You keep doing these things a lot, hopefully you're going to be a little scared of this.



And in the end, I have to tell you, my friend, that this article speaks of psychotherapy only, but if you continue with the symptoms, you must consult a specialist psychiatrist until you have the proper medication.
I wish you a happy life without fear

Image source and for more information