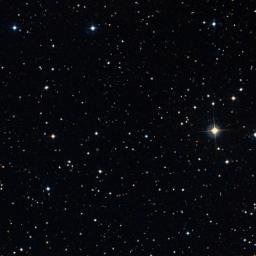 The door of the store room could have been knocked out by one sneeze. Each picture cost several thousand euros. They were standing right on the floor, leaning against the wall. There were two paintings, modern abstract art - in a good sense of the word. Not that daub with a claim to a subtext that is incomprehensible to a simple mortal, but a striking combination of colors and forms that leaves a deep aesthetic impression.
Their author called me on the office phone, when I was sitting grimly in the workroom, composing evil angry songs. I was, I am and will be a writer, a writer. Not a manager. But I was forced to temporarily perform managerial duties, trapped for half a day in the "office" because of staff shortage. These were the costs of working for a start-up which dealt with tourism, organization of events and media projects.
Our "office" was a reception desk located in a hotel lobby. The true reception was on the right, and our information desk was on the left. On the counter there were always copies of the magazine, which was published by our company, with the only author of all the texts being usually me. In the magazine, our contacts were indicated - this is exactly how the artist found out about us. She called me, introduced herself and asked for a permission to come for personal acquaintance.
Elderly dyed blonde, dressed in black trousers and a black top, moving with a crutch. "I would like to leave my pictures with you - maybe wealthy Russian tourists will want to buy them." I tried to explain to her that our startup clients can be counted with the fingers of one hand, and the chances of any picture to be bought are close to zero. But she did not give up and had no intention to leave.
- You are writing? In writing, as in painting, there is something sacred. Many peoples of ancient times, in particular the Arabs, wrote their cherished desires with special ink on the parchment and lowered them into the river to be blown away by the current. For a wish to be fulfilled one must either draw or describe it. And you have eyes of a wolf with a very interesting palette. Four shades of green and two of yellow. I would like to make your portrait.
The pictures remained in our "office" for two days. During the day they were standing patiently by the window, trying to look out for their customers. Naturally, to no avail. At night, locking them in the store room, I was hoping there were no abstract painting fans nearby - as the door was made of frosted glass, which let anyone see its contents. Once you notice something attractive, in a matter of seconds you cope with the door and get inside.
- I recently decorated a hotel complex in South America. Twelve bungalows, ethno style, each with its own unique design, - she told me when collecting the pictures. - In the winter I will live in one of the bungalows. Join me, I have a job for you. I started writing an autobiography, I need an editor.
I thanked for the invitation, gave her the paintings and sighed with relief. If they were stolen, it would take me a long time to pay. And the only biography which I so far want to work on is my own.