Jackfruit And Banana Rice Flour Pancakes (gluten free)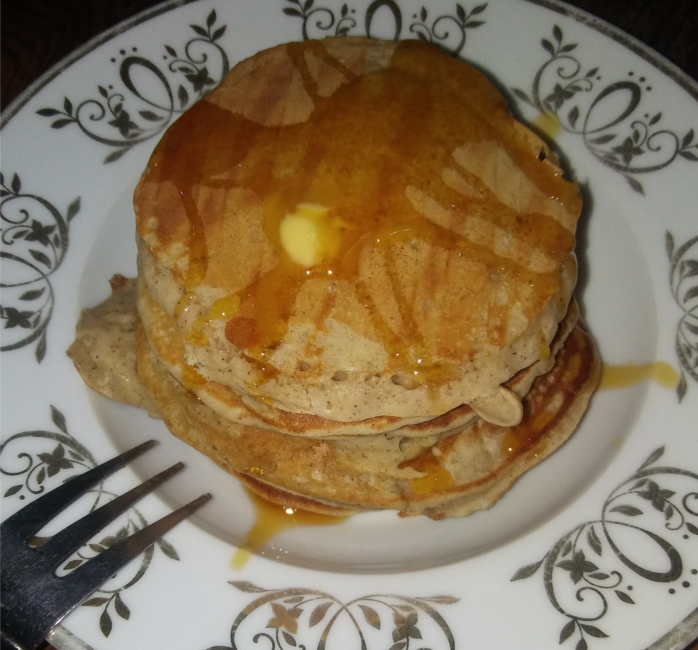 This recipe is not only gluten-free but will surely be a delicious treat for your family.
INGREDIENTS:
-1 cup rice flour
-1/2 tsp baking powder
-1/2 cup water or milk (optional)
-1 egg
-1 medium ripe banana (mashed)
-2 tbsp ripe jackfruit (minced)
-4 tsp brown sugar
-1 tsp vanilla extract
-a dash of cinnamon powder
-coco nectar or maple syrup
-butter
DIRECTIONS:
Mix all dry ingredients thoroughly.
Add the wet ingredients.
Add the banana and jackfruit into the batter and mix well.
Heat pan with a little coconut oil and pour pancake batter; use 1/4 cup measure.
Let the pancakes cook until bubbles form and pop.
Serve with butter and coco nectar or maple syrup.
Enjoy with family or friends !
Regards.