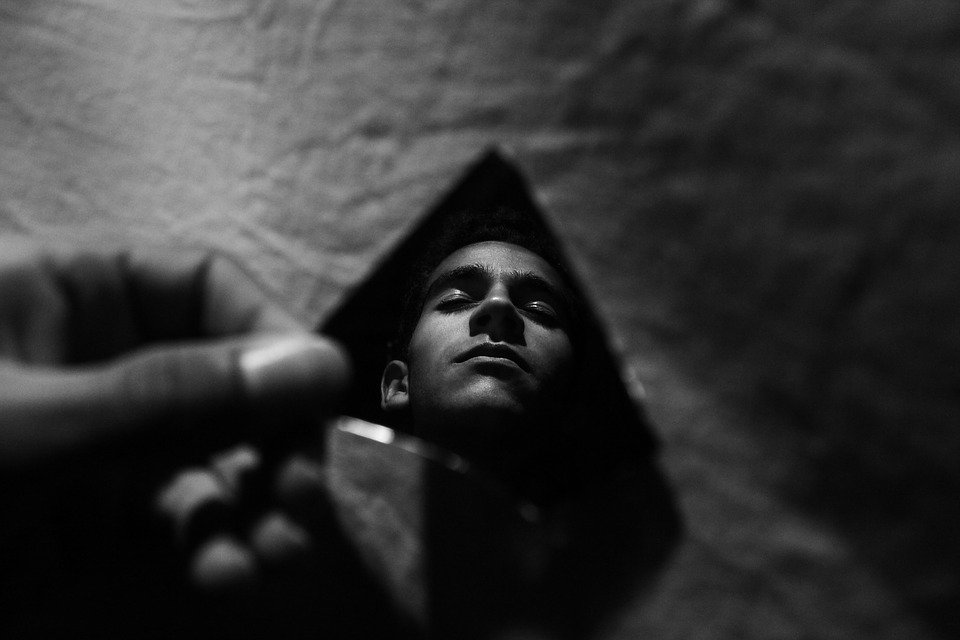 src
I've been thinking a lot about objectivity lately, something we often lack when it comes to our own situation in life. I was talking a few days ago with a friend and the conversation drifted from me to a friend of hers. Not in the same situation, not by far, but with similar elements. Similar enough for her to make the connection, I suppose.
And as she was telling me about this friend of hers, I found I had no trouble passing judgment. Or no, maybe that's not the best term. Not big on judging people, you know? We all fuck up, so...
But I did see a lot more clearly about this girl's story, what might be driving her to behave in a certain way and so on. And then it occurred to me that when it comes to our own lives, we don't have the same clarity of judgment.
We all lie to ourselves that no, our situation is different. It's not like what's happening to some third party, to millions of other people around the world. Because when you're thinking about a third party, you are, as I said, objective, but you're also generalizing, to an extent, especially if you don't know the person in question.
You can't really walk in their shoes and know what goes on in their mind. And they, too, think their situation is different. Special. And sure, technically, it might be. But often enough, it's not. And your objective judgment of this person is quite often accurate.
And it's interesting, because then, once you're done thinking about someone else, you go back to thinking about your own stuff and your own life and you see (maybe) the similarities and there's that small voice in your head that wonders, does what I just said apply to me too?
No, another voice answers, of course not. Mine's different. It's more complicated.
But that's really just you being subjective. It's you. It has to be special, because you're not everyone else.
I don't know, I can't help but think our lives would be a lot simpler if our friends and loved ones could run a test on us, you know? Describe our situation to us, but pretend it's about someone else (in this ideal example, of course we wouldn't catch on)...and see what we say, what we think about it.
Do we apply the judgment we pass on others on our own lives?
Do we make allowances for the fact that this person's situation might indeed be different? No, not really. Why then, should we make allowances for ourselves?
Thanks for reading.