This is going to be a pretty quick, but important update. I'm moving!

After 11 years in the San Francisco Bay Area, 6 owning this lovely home, I've decided to sell and move to someplace less expensive.

I was going to move overseas, but the dynamics with my dog just didn't work out in an acceptable way. I'm not traumatizing her with a 3 month quarantine. So for now it is looking like either New Mexico (the inexpensive place I'm most called to) or North Carolina (where most of my family is). 
I just signed the paperwork with the realtor today. (And no, I'm not capitalizing that.)
So as I sit here looking out on this beautiful view, I realize I'm seeing it for one of the last few days. 
My house overlooks a regional park. I don't have coverings on most windows because I don't need them. I have sweeping views of trees, valleys, hills, and sky. Up the street there is a bubbling creek, a vineyard and a horse farm. I know all my neighbors and we share food from our gardens routinely. There is even a neighborhood clubhouse where we've been having monthly potlucks since the 1930s. Well obviously I wasn't there having them with them back then, but it's been happening continuously.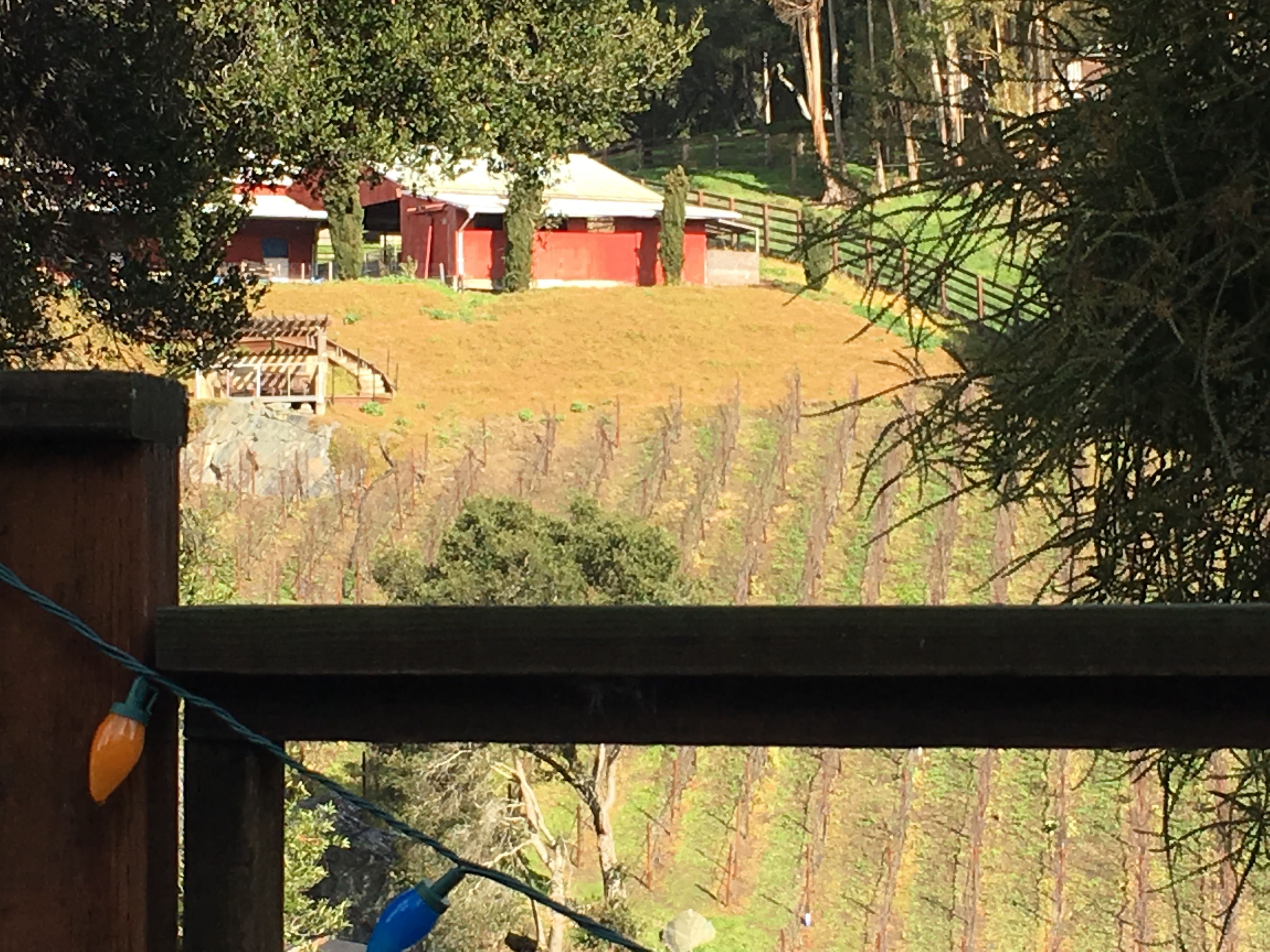 The horse farm up the road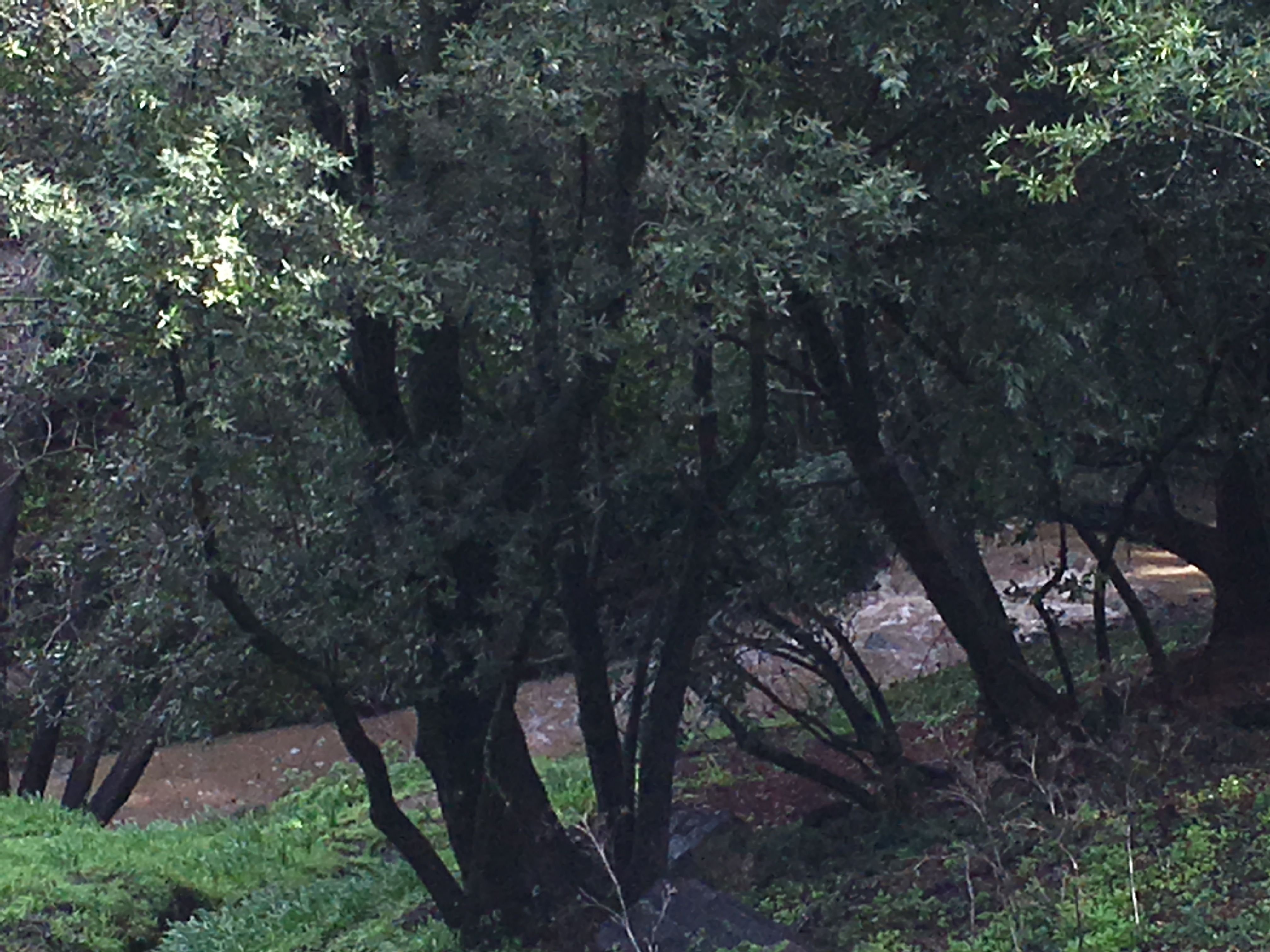 The creek from the road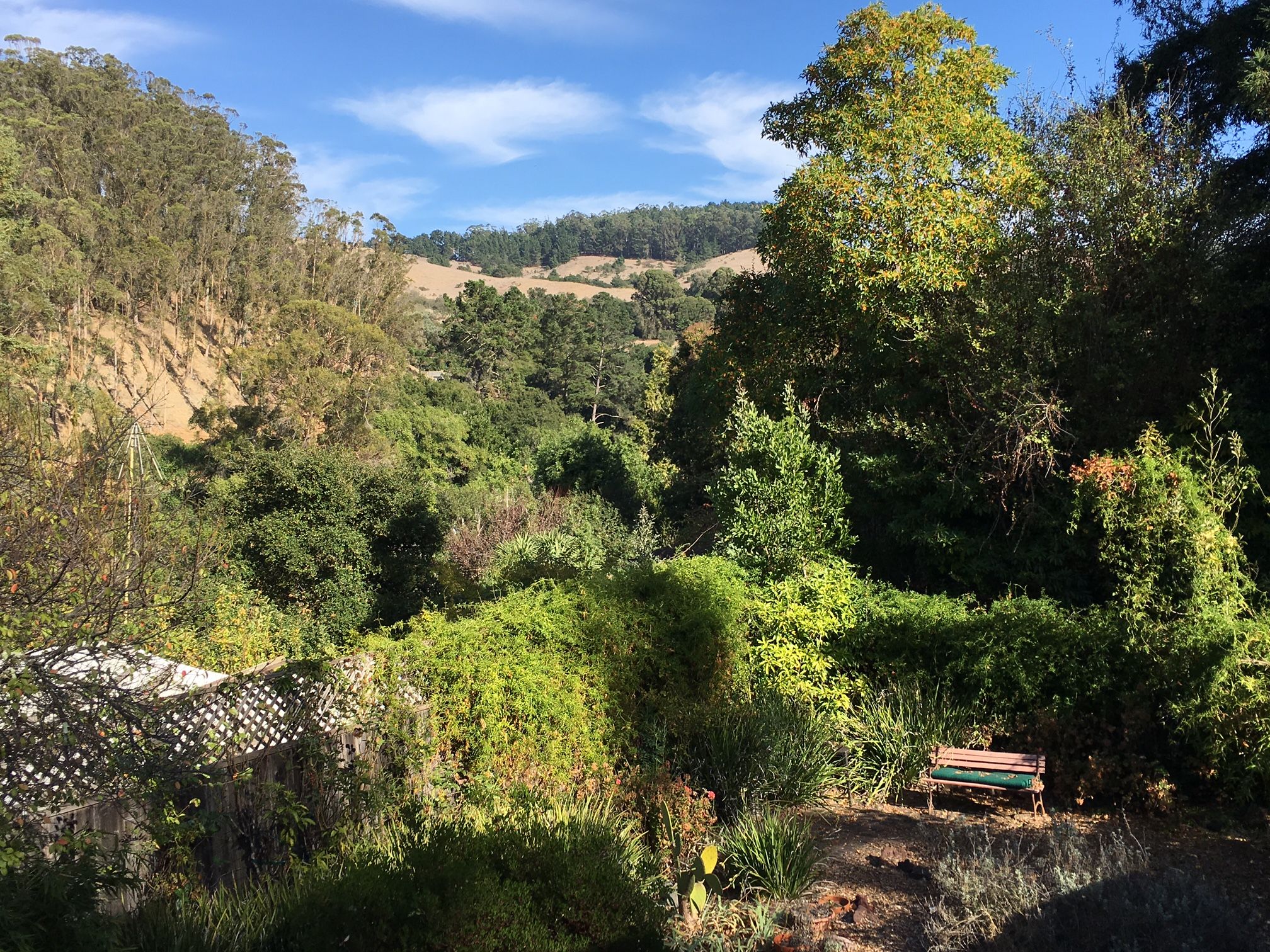 The backyard bench area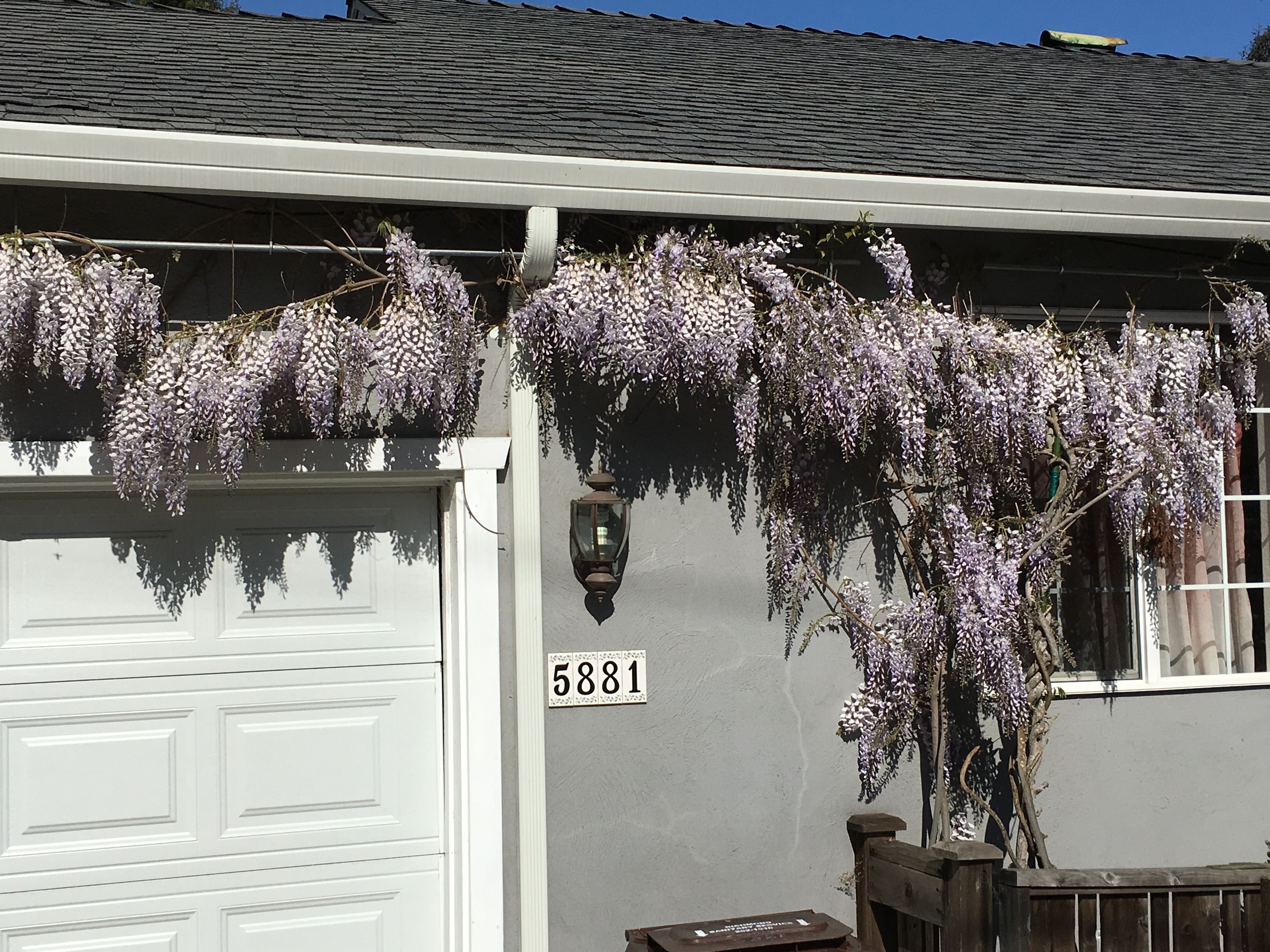 Wisteria in front of the garage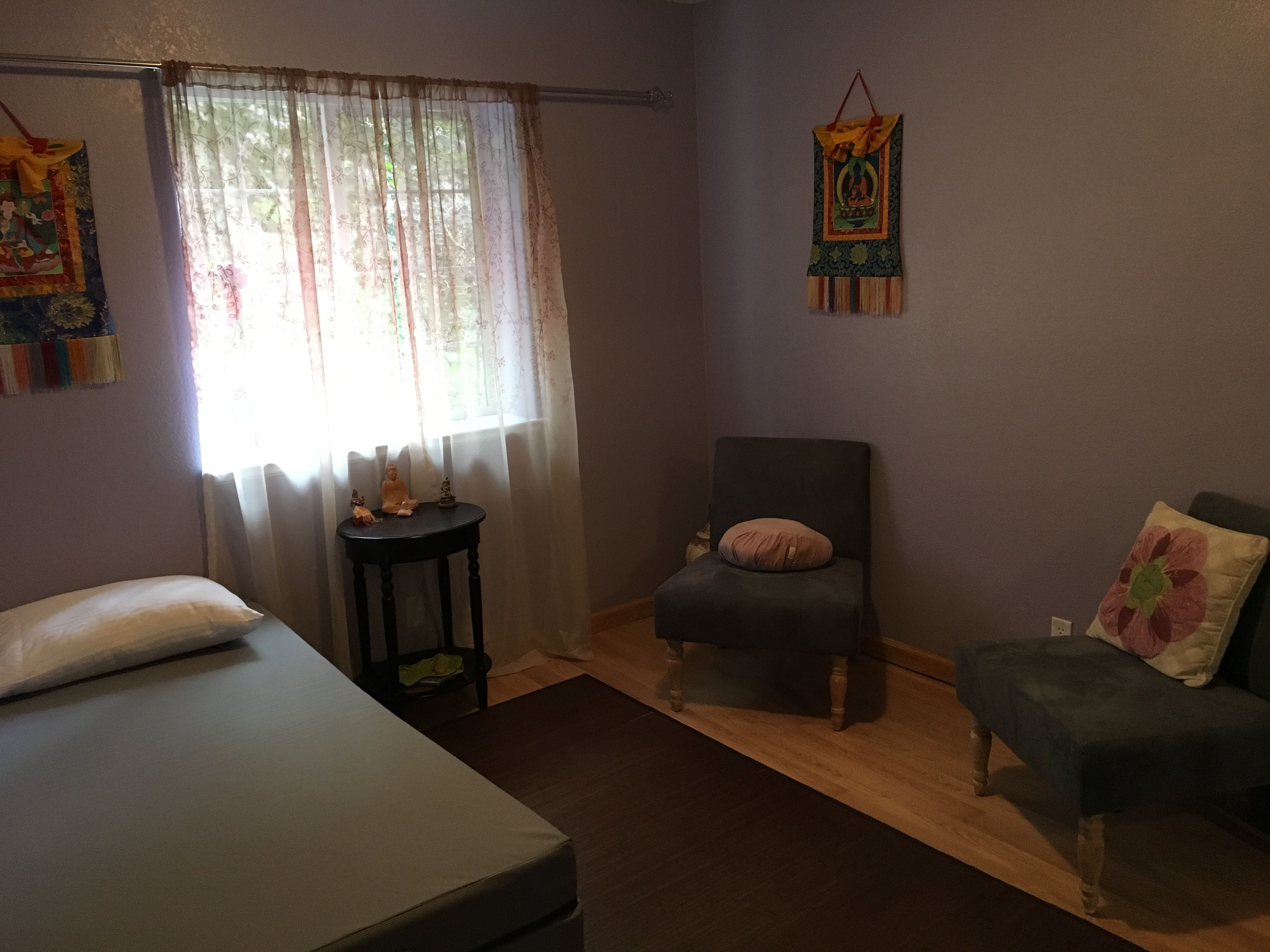 My meditation room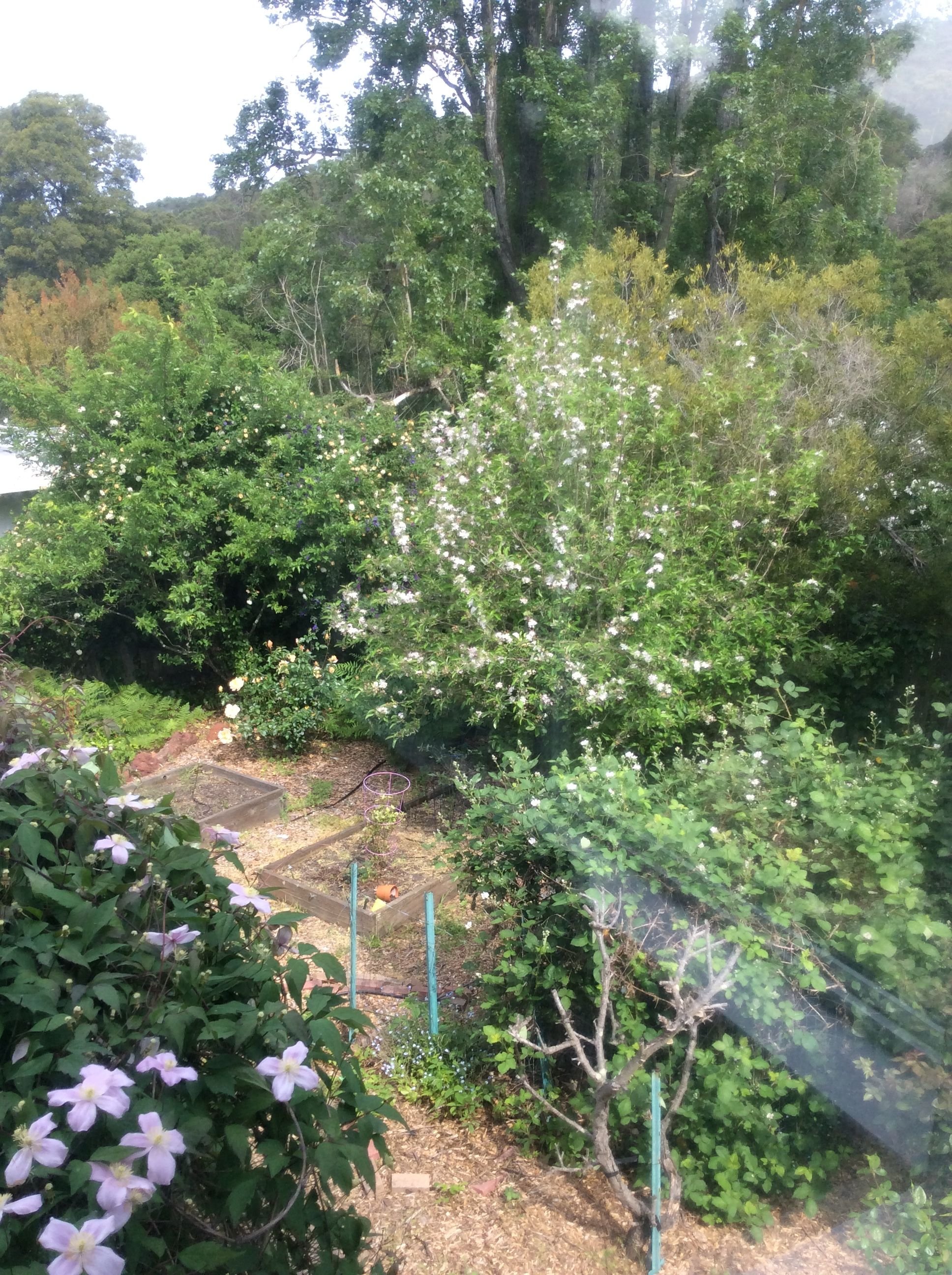 The other side of the back yard where the apple and plum trees grow
These are some of my favorite memories (that I can find photos of on my laptop). What I can't capture though is the way everyone slows their car to wave and make eye contact when driving by as I walk the dog each day. Or my relationship with a certain grove of trees in the park. Or the easy conversations that pop-up when several of us happen to find ourselves at the same spot on the road at the same time. We can talk for hours. Sometimes we just sit down on the ground, because we can tell it's going to be a while. 
Once someone even came upon a few of us, just neighbors sitting in someone's driveway, and pulled out an instrument he had with him and started playing. This attracted some of the kids from the neighborhood, who started dancing, and then more people went into their houses to bring out instruments. Before you knew it we had a little spontaneous jam session, then naturally dispersed after about half an hour. Such is the easy way of these parts.
So yes, I'm leaving. I'm in that last 6-8 week period. Houses go into contract here in 2 weeks or less, so it will be quick. The staging of the house comes next week. Odd thing is I have to live in a staged house! I have to pack away my art and some of my furniture, and they put new furniture and art in my house, then I live here still! Bizarre, but necessary, since I have nowhere else to live.
Well I'm sure this isn't the last you'll hear of this little journey of mine over the next few months. Pray for me!
(all photos taken by me)