This is a simple, quick, post. I'll get straight to the point. CLICK AND READ THIS. IMPORTANT MESSAGE!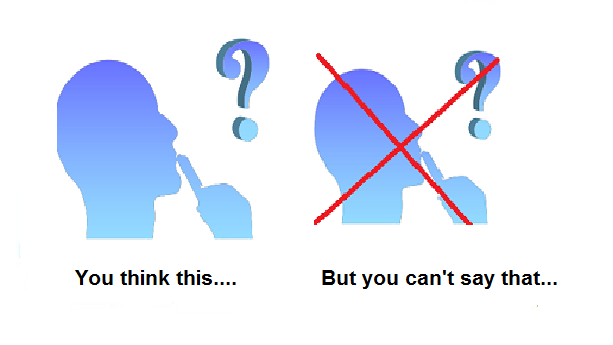 FREE SPEECH. FREEDOM OF EXPRESSION. IMPORTANT VALUES, BUT WHERE??
.
.
Consider these things:
Youtube censors its users with monetization restrictions based on content uploaded by its users.
Editors of main stream media either script or edit what is published or broadcast on its network
Reddit and twitter, and facebook will moderate the content uploaded to their networks.
Now when someone hears "free speech".. and someone complaining about it, they must think they're doing us a favor by regulating hate speech which normally would be a good thing.
Most people don't want to go on their computer, surf the internet, and accidentally hit hate propaganda, racist stuff, child pornography or other evil messed up junk.
HOWEVER
We have a NEW problem.
The internet favors advertiser-friendly content.
Which changes the the news you hear, the youtubes you watch, the tweets you see, and the facebook stuff you like.
Back on the old days, we use to hear things like "This is not suitable for regular TV"
...so they'd have special "pay-to-view" pornography channels, or other ways to get the content you wanted. (As far as I know, very few advertisers would advertise on pornography channels or pay-per-view channels)
...but now something different has happened to the internet.
Censorship and incentive to talk in a free and open way is shunned upon. Unless of course, it is advertiser friendly.
I've watched some of my favorite youtubers close their channels. "I'm no longer getting compensated with monetization... so I give up. I'm not posting my latest rants and raves anymore, because it isn't advertiser friendly"
Incrementally, and slowly, the face of society is becoming regulated.
.
.
We're back to the old days where everyone wears a suit and tie to work, and they come home to a white picket fence.
There are problems in the world, and none of them can, or will be solved, if we lose touch with reality and free speech
Platforms like steemit give us a chance, which Dan Larimer intended, but even our speech can be hindered with those people who insist on taking money out of the system with bots and vote buying.
Now to be fair, I understand vote buying. I've done it myself, and will continue to utilize these resources. They help the unnoticed get noticed. They offer a fair trade, so I don't fault them.
..but when free speech becomes monetized for popularity, that is an issue too...
..I am writing this post for everyone who has an opportunity to read it, to take sincere notice... and if you were that interested to start reading this... you are the exact person I am talking to... YOU
The world has gotten itself into a pickle. A knot. A bad situation..
.
.
Where every single place you turn, there is "advertiser" friendly content. At some point, we become robot-like humans who suck up all the "advertiser friendly" good news, and "edited for TV" and "edited for online media" news...
...and what ends up happening is an illusioned public that has no idea of what the real world is doing and what we should be talking about.
It's the same problem as adults being lulled into false expectations like an uneducated 3 or 4 year old that waits for Santa Claus, the tooth fairy, or the Easter bunny to come visit again, and fix things.
We're losing our freedom of speech every single of day. We're being moderated globally. You won't notice it unless you look for it.
STOP and THINK. Give yourself 30 full seconds to ponder what I'm talking about. Stop scrolling, stop reading. Just pause, and think. Do you understand what I'm trying to say?
.
.
.
..and those people who think it's for the better... as long as your agenda gets filled. I warn you all.. This may good for you, and the general public interest agenda. It's not good for the human race as a whole.
For us all to survive successfully, on the same planet... people must feel free to speak their opinions about major subjects... because when something is wrong, it's wrong.
People will say:
I can't talk about that in this video, youtube would de-monetize me
I can't put that out on twitter, my account could get suspended
I can't write that on facebook, someone could open a complaint and it would be deleted
I can't write about that as a Journalist, my editor wouldn't approve it
I can't say that as a news anchor, I have a script, and I'd lose my job
...it goes on and on...
I've seen the downward spiral of civilization. Society can get dumber and dumber (aka the movie)... The rich can get richer and richer... but there is a cost to everyone....
.
.
...at some point the human race becomes a bubble much like everyone thinks bitcoin high prices are a bubble...
.
When any bubble bursts it hurts everyone. Those directly involved and those not directly involved.
Let's be mature about the human race and freedom of speech. When we lose sight of the fact that important issues and opinions are no longer getting the voice it deserves.... then I tell you this...
If you live on this planet, and care about earth... the more freedom of speech gets moderated because it is not "advertiser or editor friendly"... the more we lose the only thing that can help us all.
What do you think?
...if you care, upvote, comment, re-steem or share...
If you don't care... well then this post just becomes a blip in the wind, and we're going to ride the roller coaster of life together to a bitter end. :(