If we talk about biscuits, cakes or pies, the variety in flavors is so extensive that if I had them all in one place I would not know which one to choose, of course I will always opt for those with chocolate, but I would not know at that time if there is no chocolate Which would you choose, the fillings are so varied that they range from the simplest ones like a custard to the most exquisite combinations such as Cream Chantillí with banana pieces and nuts.
Lately I watch many cooking programs on television and one of my favorites is about cakes, I like to see the creations as wonderful and beautiful as those of the great Buddy Valastro is a pastry chef from the United States who creates the most incredible cakes in the world Whole, from a woman bodybuilder to a transformer, has several cases in which her cakes do not seem what they are and seem to take life, the most impressive thing is that everything is edible. Then I show this great pastry chef with one of his creations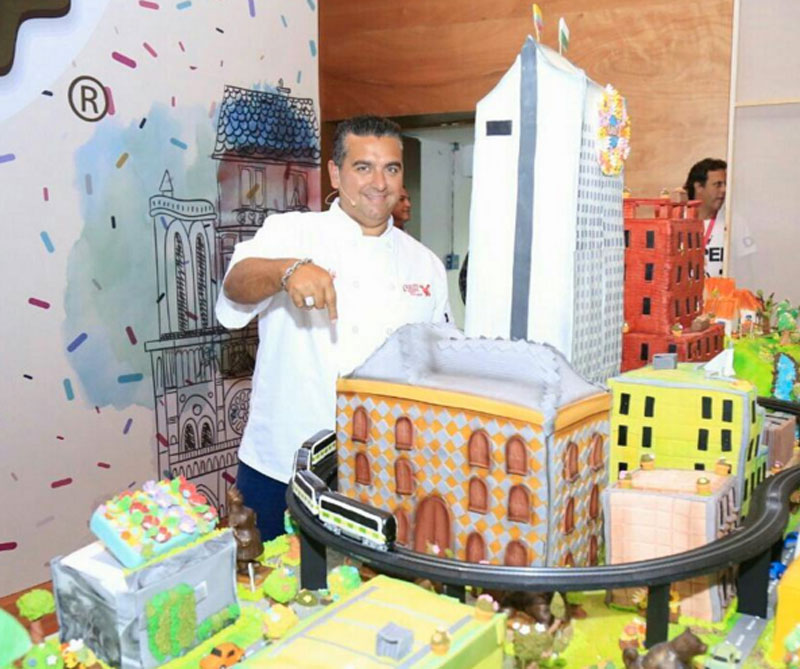 Source
This great pastry chef is a great example that everything you do with passion, perseverance and dedication, will have very good results. Life is not easy, but if you fight for your dreams and strive you will overcome any obstacle.