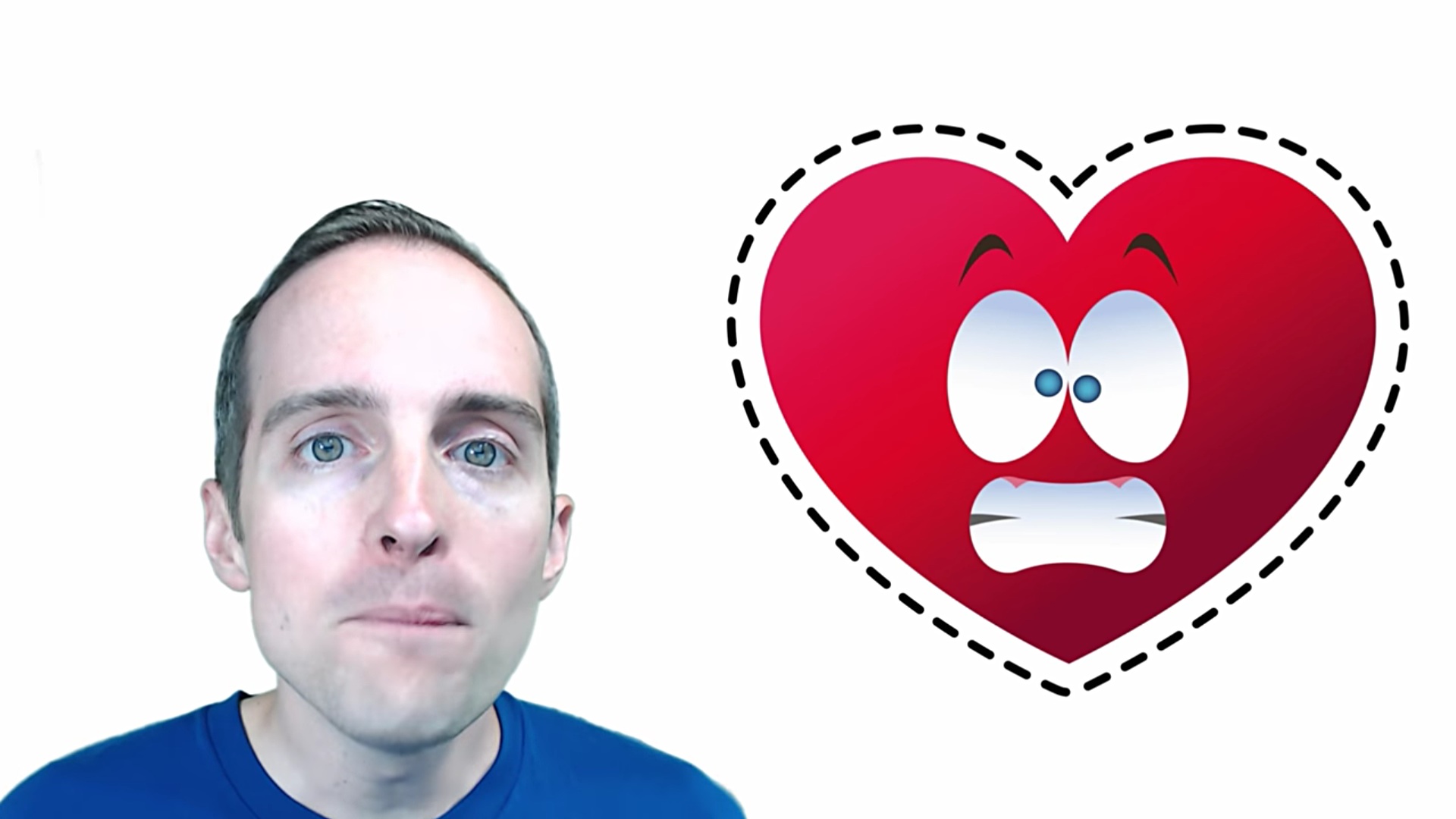 How many ridiculous fears do we have that never end up happening which we forget after they pass? I have had a lot of them myself from one of the dumbest that I was going to get AIDS from getting a berry off a plant in third grade to thinking I had testicular cancer when I was 23 to most recently being afraid you will not like this post.
What I hope to achieve here is to help each of us see now that most of our crazy fears either never came to pass or were not as bad as we thought AND to have this knowledge ready the next time we are afraid.
Why do I share this?
Because I want to remember it myself next time another crazy fear comes for me.
Would you let me tell you a few of stories of things I've been afraid of?
Today, this helps me the next time a new fear comes up, to let go of it.
If you would prefer to watch instead, would you view the video this post is based on because you might enjoy the experience more listening or watching?
One of my most ridiculous fears as a child!

I remember that when I was in third grade or so, at around 10 years old, we went on this field trip. We went out to the woods somewhere to look around at nature and see the sights.
I grabbed these red berries off of a branch that was growing off a tree and I ate a couple of them. I don't remember how I got this idea, if a teacher or guide said that the berries were poisonous and that you shouldn't eat them, or if some kid was joking around, but by the end of the field trip, I remember getting back on the bus and I was terrified that I was going to get AIDS from having eaten those berries off of that tree growing in the forest. I was legit scared and horrified that this might happen to me. I felt at the time that it was a very real possibility.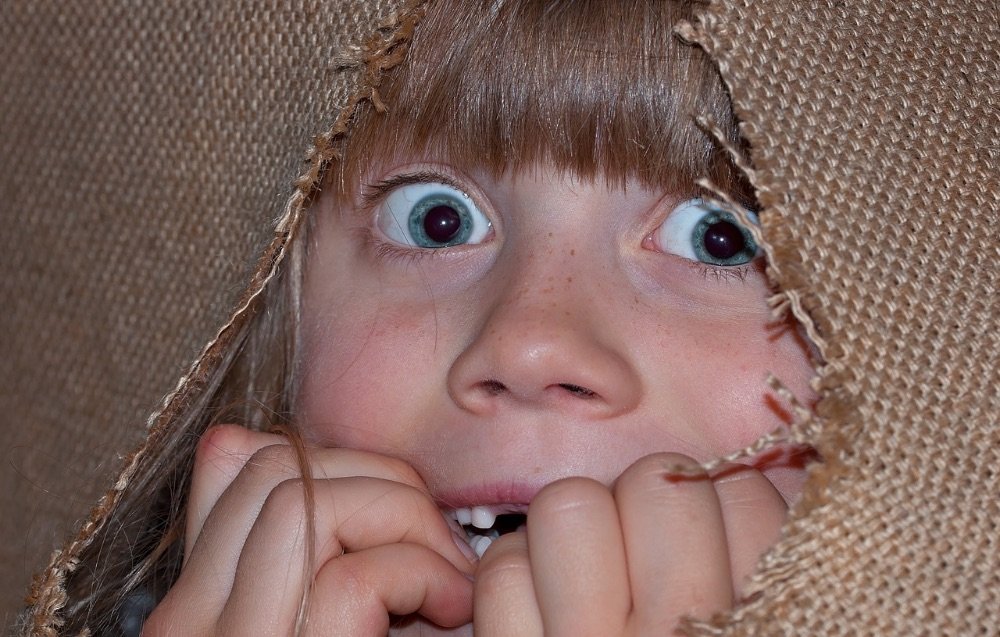 Sure, it's easy to look back 20 years later and say, "Oh, you were just a stupid kid," or "You didn't know anything," or "Oh, you were so ignorant," or "That's an adorable little fear."
It's easy to look back and minimize what felt suffocating at the time. What I find today is that when I acknowledge that at that time, that was very scary and if I see the common thread between that and my fears today, then I can look and think, in 20 years, how am I going to feel about this fear I'm experiencing today? Because today, my mind does the same basic thing it's been doing since third grade.
Fear of spending money

One of the favorite ways our minds like to give these little fear tricks on us is in terms of money. I just experienced one of these this morning.
I'm grateful that I started trying to play music online recently, which from a rational state of mind, it doesn't look like it makes any sense:
"Jerry, you don't have a business trying to make music. You don't know anything about music. How can you possibly try and make music and do it live in front of people? No one's going to want to watch that."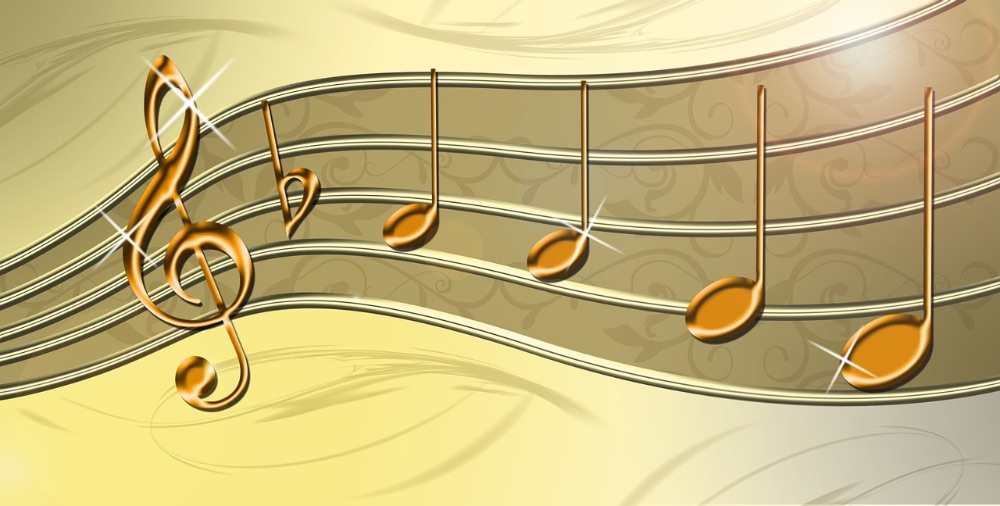 I did it a few months ago and I'm grateful, especially if you watched. It looks like a thousand of people watched the first try and I think a lot of us had a lot of fun together, and if you didn't have any fun or you didn't watch, I invite you. Would you like to join sometime? I think this is a lot of fun, I'm enjoying it.
I was looking around this morning on the Image-Line website, which is the company that makes FL Studio 12, that's what I used to produce music.
I found on the website where you could get samples, loops and extra presets, all for a bundle up price where you could save 65% and just buy all of them at once and get all of them downloaded and available in the program.
I was thinking just before I did my first music live stream that it might be nice to have some samples because most of the tutorials I've seen for using FL Studio, I was watching a class this morning, the instructor has lots of samples that he uses and he says, "Samples are very common. That's how musicians put new music together."
You take a sample of something, you put it in, you put several different samples, you make a few different loops. Maybe you put a few of your own samples you create or different sounds. You basically put all these samples together or these existing loops together, you play around these things and try to make a song out of it.
Deadmau5 says you don't need to have any pride about making samples. I was going to just essentially make all my own samples. I was going to try and go through and strike a key on the keyboard at different points and make a sample out of it. He explicitly discouraged that.
He says, "That takes way too long." He explains that I could make a song in maybe 10 hours, but if you tried to do all of those samples yourself, if you could even do them, it would take 100 hours or something along those lines.
It takes about 10 times as long to do all your own samples. So I found the samples on the Image-Line website and I got 65% off to buy all of them. I added them to the cart and I said, "Yes, this is great."
The cost is $1,300, more than I paid for the software itself at the highest level, including Deadmau5's XFER loop pack that he has, and as many loops and samples that I probably need for the next year. Tons of loops and samples, all kinds of things covered. An incredible library to play with, like bringing, in terms of music production, an entire library of congress of sounds that I can play with. A huge value!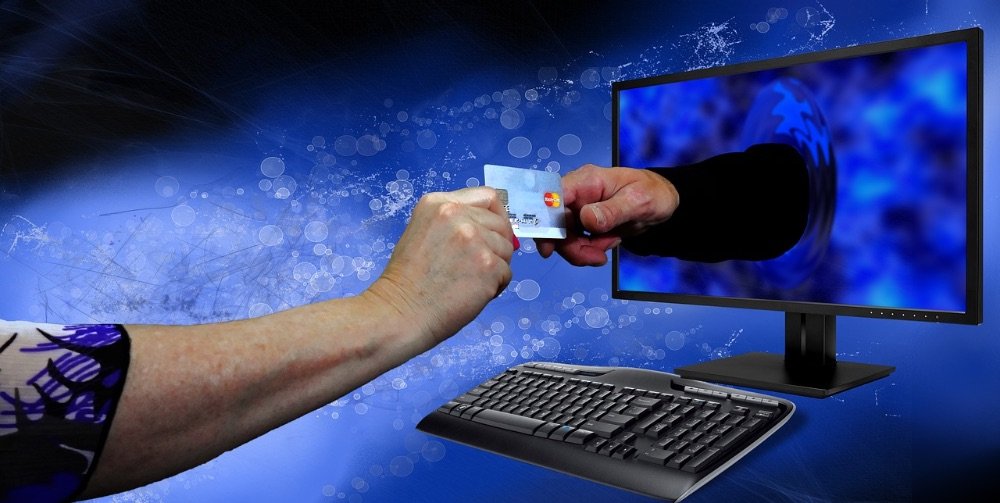 I have a credit line of $36,000 on the credit card and I have a balance of something like $500 on it right now, which I pay off every month. Therefore, $1,300 is a reasonable expense in the context of my business. I can write that off as an expense and I would hope it would be extremely useful. Rationally, it's a reasonable expense.
When I sat down to actually make the purchase, I was gripped with fear: "Well, this will be it. This will put you over. I'll be bankrupt over this $1,300 purchase. You don't need this, Jerry."
I thought that people online were going to say, "That's so stupid. You don't need all those samples. You're not going to know what to do with all those. Why don't you just buy one at a time?"
I was just gripped with that same kind of fear that I had about getting AIDS off of a berry on a bush in a forest, a little red berry.
Sure, a ridiculous fear of a third grader, but it's not me sitting there, looking at some numbers on a screen, on a computer, gripped with fear, as if something was threatening my life or my family's life.
Isn't that a ridiculous fear of a 33-year old?
It's not that just as ridiculous as the fear that I had as a child?
I'm grateful today that I have the courage to keep moving forward because I never would've started my business if I had been gripped by fear and thought about all the things that could go wrong.
Looking over five and a half years now, a lot of things went wrong. I've realized that there's a lot more things that could go wrong. A lot of things have gone wrong, things you wouldn't even imagine to worry about.
I looked at it and I said, "Is this the right thing to do? Will this be very helpful for making music? Will this allow me to do much better work? Will this allow me to advance what I'm doing? Will this be helpful for other people who are hoping to listen to my music? Will this be helpful for me to make a video you might enjoy?"
The answers to those were clearly yes. The sample library will be incredible and I've been working on downloading it now. I went ahead and bought it. I have the cash on hand to pay for it and so why not go ahead and buy it?
Then, as soon as I did it, the fear disappeared.
Fear of trying something new

When I went to do the first live stream making music, I was gripped with the similar kind of fear, just mostly feeling kind of stupid.
"You can't step up and try to make music like this, you have no business doing this. There are people out there that actually know how to play music and they're the ones that should be doing this, not you."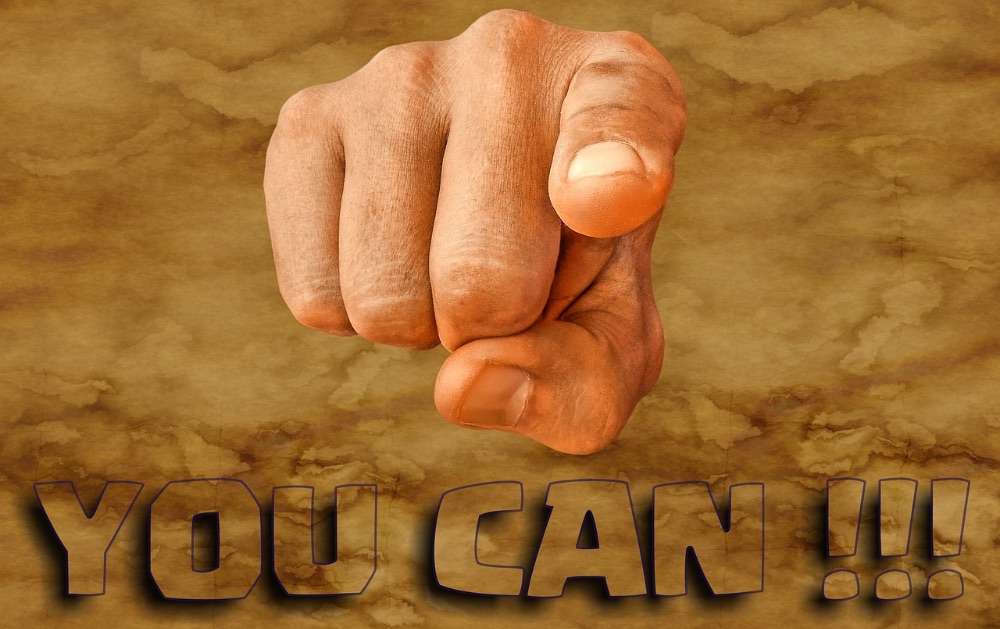 The same kind of thing, actually, and I found a bunch of different ways to stall. I literally figured out how to live stream on Twitter because I was trying to stall. I figured out how to live stream on Twitter so fast, that then I was back to the drawing board.
"All right, well, I've got three more hours. I guess it's time to either do this thing or to realize that I'm not going to do it."
I think that life is happier when I consistently show up and do my work, and my work is whatever you need it to be each day, whatever the world or we collectively need it to be each day.
Earlier this morning, it was to sit down with my daughter and feed her breakfast and to me, that work is often easier to enjoy than this, which is amazing, fun work compared to almost every job I did before.
I think that a lot of things in our lives happen because when we see that fear, we often back down. I say 'see that fear' in the context that it doesn't make sense, where what you stand to gain from working through the fear is huge and what you stand to lose from it, is almost nothing.
Fear of the known and unknown

I tell this story here and there about the 90 days after going to my Alcoholics Anonymous meeting. It wasn't the first one, I've been to one when I was 21, but I went to one when I was 29 and I was serious about getting sober.
After about 90 days, I really wanted to drink again and it was brutal. It was like suffocating to death and I was insane. I was split in these multiple personalities and both personalities agreed to go to one parking lot because I knew I needed to physically relax. I was terrified of all the possibilities. I was terrified to go in the liquor store again.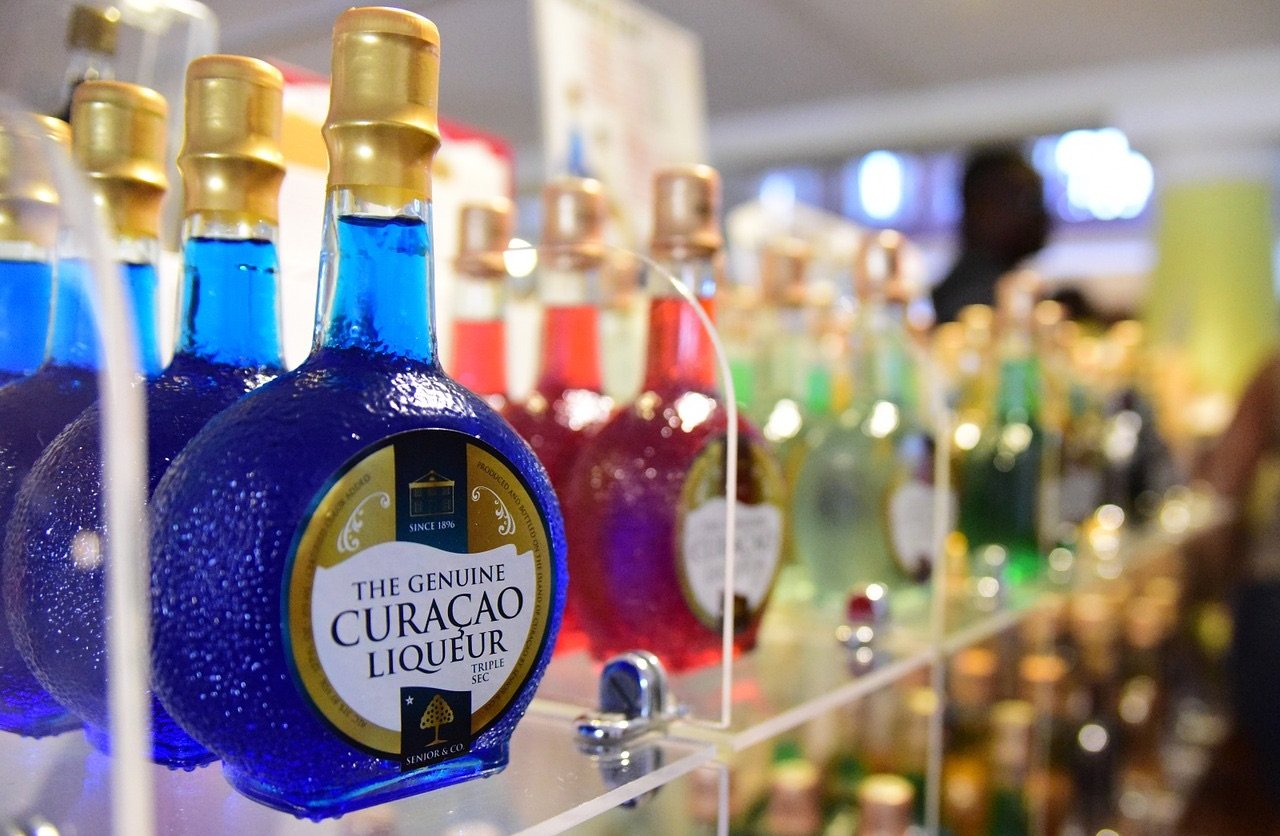 As I sat there, in front of the liquor store and in front of Massage Envy, I was terrified to do anything and that surprised me because rationally, I understood why I was terrified to go in the liquor store after suicide attempts, drunk driving all over the place and thousands of little, stupid, nasty, hurtful, shameful things. I understood why I was afraid to go in the liquor store because I had an insurmountable, hopefully to almost reasonable people, amount of evidence beyond any reasonable doubt that for me specifically, that was a bad idea. I understood why I was afraid to do the same thing I've done so many times before, as if I put my hand on a hot burner a thousand times and was afraid to do it again. That was a good, healthy fear.
Then I looked in the Massage Envy and I was afraid to go in there too. That struck me as strange because the fear of going in the liquor store was so understandable. It was so easy to see why I was afraid to go in there, but why was I afraid to go in the Massage Envy? That didn't make any sense.
I could find no rational reason why I was afraid to go in there, except that I didn't know what my life would look like if I went in there and if I actually found a different way to relax that didn't require getting wasted, having 10, 20, 30 shots of liquor over a 5, 10, 15, 20 hour period.
If I didn't find an alternative, I realized that I was going to have a problem, but when I had an alternative presented right in front me, I was afraid to take it. It was suggested by a AA member. They said, "Well, why don't you try getting a massage? You need to lighten up a little bit. I got a massage and it helped me."
Then, I saw that I was afraid to literally do anything, that somehow that little fear I had as a third grader about getting AIDS from eating berries in the forest, which obviously I'm grateful didn't materialize, that little fear somehow got wrapped into my entire existence, that literally just breathing and continuing to go on was something to be scared of, that either I would be somehow hurt or in pain, or I'd lose everything, that pretty much no matter what happened in life, I was afraid of it.
I'm grateful that I walked into Massage Envy, the fear spell kind of broke because for the first time in a long time, instead of being stopped by fear of the unknown, I simply essentially just took a plunge into the unknown.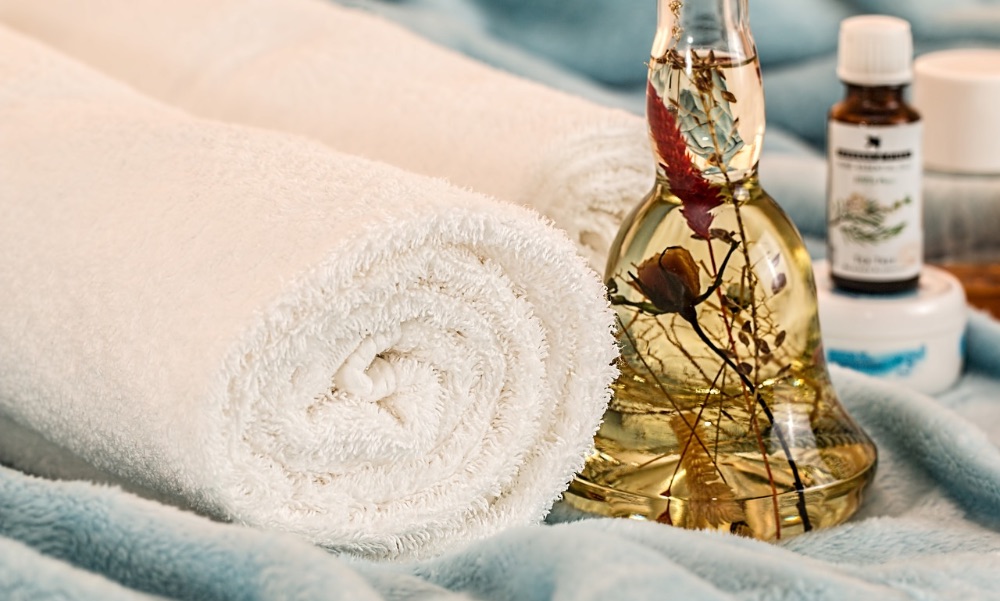 So many times before, I'd chosen to push through fear of the known misery, that consistent and predictable misery. I'm not suggesting to just go out and do something stupid, but to have a little awareness of where fear is stopping progress. At the same time, to have awareness of where fear is healthy. I felt lots of fear lots of the times I drank and I did it anyway.
Doing something that's poisoning and hurting you, and causing problems, is not a fear you want to just work through and keep doing. I'm grateful today looking at so many of the fears I have experienced that I put myself in the position to experience them.
Fear of being caught!

I was so afraid of getting a speeding ticket for years because I drove over the speed limit all the time. I actually made it, I got stopped eight or ten times before I got a speeding ticket, every time going at least 5 miles an hour, usually 10 or 15 miles an hour over the speed limit, as much as 25 or so miles an hour over the speed limit sometimes without even getting a ticket.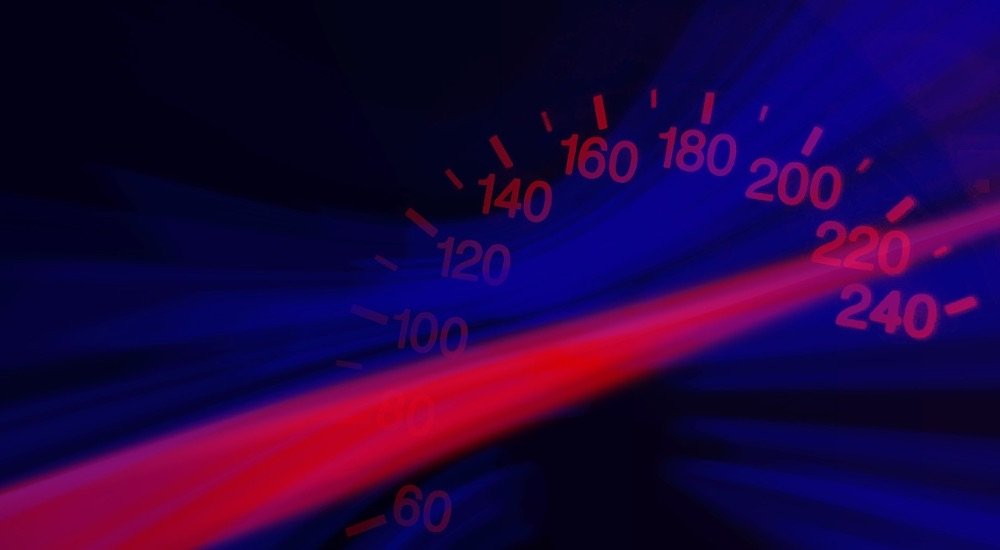 Finally, I got stopped in a speed trap area, where they just gave everyone tickets, I wasn't a police officer then. I got stopped in a lot of places and just showed my badge and got out of it. I got stopped in this one place and I got a speeding ticket there. That didn't even slow me down. I finally realized that I didn't have to be afraid of speeding if I would just slow down.
Then, I tried to slow down and I asked myself why is it so hard to slow down? Why is it I have a hard time eliminating the behavior that produces the fear?
Then, it's realization like I have an addiction to fear, that I like being afraid. I like that feeling of stress and uncertainty. I like that little buzz I get going 10 or 15 miles an hour over the speed limit, and then all the mental activities.
"Well, if the officer stops me, then I'm going to say this, and then…"
Now I have a much better life because I just drive slower.
I set this cruise control to maybe three miles an hour or over if I want to get somewhere fast and at that speed, if I get pulled over, I'm happy to get a ticket and I don't worry about it then. I figure that's a standard deviation above. If some cop has a bad day and stops me going three miles an hour over, I'll be happy to take the ticket.
I figure that's a good driving speed generally for safety as well, that if you drive under the speed limit sometimes that may be more challenging for other drivers than going over it, but I tried to aim for the speed limit today for the first time ever since I started driving.
As soon as I could even barely drive a car, I started aiming to drive 5, 10 or 15 miles an hour over the speed limit. Most of my adult life, I aimed to go 10 over the speed limit, even if I didn't need to.
Today, I'm learning that I don't have to put myself in all these situations that generate fear. Then, when I do have a situation like this morning, where I'm trying to make some progress and move forward, I'm able to just walk through the fear instead of getting stopped by it.
What happened a lot in my life was that the places I needed to work through my fear, I wouldn't, and the places I needed to respect my fear, like alcoholism, I would just keep going into those over and over again. I would essentially choose the fear that I was most comfortable facing.
I would choose the predictable misery of the hangover, the predictable misery of acting like an idiot, the predictable misery of getting stopped by a police officer or being afraid the whole time of going too fast. I would choose that predictable misery instead of just trying to drive the speed limit. I don't remember ever trying to just drive the speed limit if I wasn't drunk driving and when I was drunk driving, even sometimes I'd go way over the speed limit. I'd go 40 or 50 miles an hour over the speed limit sometimes drunk driving.
After looking at all these fears I've had in my life, today it's amazing to see how they've disappeared.
Where are all those fears today?

Where are all those things that I thought would be so terrible?
I remember being terrified of being banned from Udemy, a website I had 72 courses on a year ago.
I remember being terrified of getting banned from Udemy and guess what?
I got the email that I got banned from Udemy and there my fears were, and you know what?
It wasn't that bad.
In fact, it's allowed me to make a lot of improvements, it's allowed me to do things I wouldn't have done if I had been allowed to continue teaching on there. It's allowed me to have a lot of fun playing video games full-time to test out a lifelong fantasy.
Do your really want to play video games full-time?
Here you go, you can do it.
Amazingly, I discovered that I don't want to play video games full-time. I don't want video games to be my main job.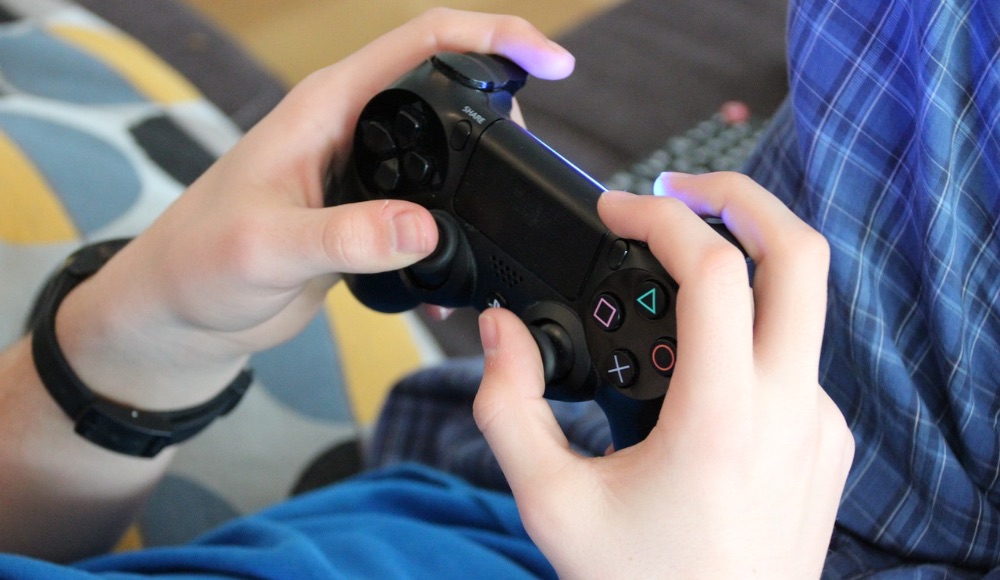 Isn't that amazing, to get to try some kind of lifelong fantasy like that?
I'm grateful today to see that facing fear of the unknown in a healthy way has gigantic rewards. I now have wonderful ways to consistently relax on a daily basis, rather it's prayer, meditation, massage, going to a AA meeting, relaxing with my family at the end of the day, taking the dogs for a walk, or just taking a shower at the end of the evening.
I find that all these fears of the unknown I've been through were really the biggest blocks to happiness in my life. Each time I step into a fear of the unknown, I take a leap of faith and I get a big boost of happiness. In the 24 to 48 hours that passed since walking through the fear, I had just this feeling of euphoria, just a wonderful connection with the world after working through my fear of trying to make music online.
Thank you very much for reading this written version of episode 133 of Happier People Podcast.
My exercise today is to remember when I get in the middle of a fear, no matter what it is, that it will go away. Often, it will be replaced by another fear, or maybe if I step into and take a leap of faith into the unknown, if I act on what I know is right, then maybe I won't have any fear for a little while.
My exercise today is to remember this the next time a fear comes up. It's not that I don't have fears come up in my life, it's that I consistently handle them. I don't try to just dodge them, I try to handle them when they come up, to look at them, face them, and take the right action.
Thank you very much for being here with me today.
I hope you have a wonderful day.
If you found this post helpful on Steemit, would you please upvote it and follow me because you will then be able to see more posts like this in your home feed?
Love,
Jerry Banfield with edits by @gmichelbkk