I was thinking about how to approach this topic in a way that wouldn't be boring, offensive, or uncomfortable for anyone who reads it. And I was made something complex to be able to concretize in a few lines a subject that has so many nuances and causes, however here I bring this subject to discussion and basically starting from my experience and personal opinion based on this reality.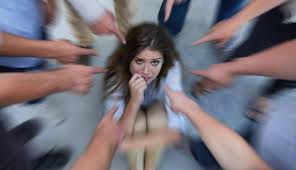 Source
Getting anywhere and feeling pointed out, and that what we don't want to talk about seems like it's what people are just looking at... it's a real challenge.
Let's talk about the complexes.

To a great extent they are related to the insecurity of the person who suffers it, insecurities that come from the stage of childhood, in which they emphasize that characteristic that it possesses, but they do it from the mockery, the criticism, the contempt, and it makes a dent in the future when as adults it continues dragging the desire to want to hide that which bothers us and limits us in the daily development.
I know perfectly well what it's all about because in my teenage years I suffered from many complexes, most of them now outgrown (if not all of them). So I can give faith that they have a quite limiting effect on behavior but I can also say that it is possible to overcome them, so as to remove that weight completely and be able to be who one really can become.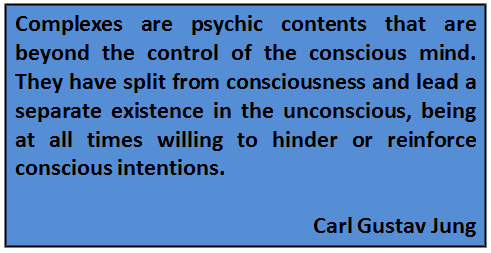 Jung, a Swiss psychologist, in that sentence that seems more like a tongue twister, which must be read and reread in order to understand and understand it, gives us an idea of how difficult it can be to live with complexes and the work that must be done from the conscience in order to eliminate them.
They are installed from some moment of our lives in the unconscious and are sowed reaching their roots to places of our mind that we could not believe. In the end the effect is a limitation of the permanent unfolding of life in the best way and not allowing many times to concretize what the person is really looking for.
The important thing is to keep in mind that there is always the possibility of overcoming them, always.
Like everything else, always with awareness and constant work we can achieve great things.
Do you feel that some complex has limited you in things that you have wanted to do?
Are you aware that you have a complex?
I say goodbye for now, waiting for someone to come around and be able to use what has been written.

I invite you to be part of