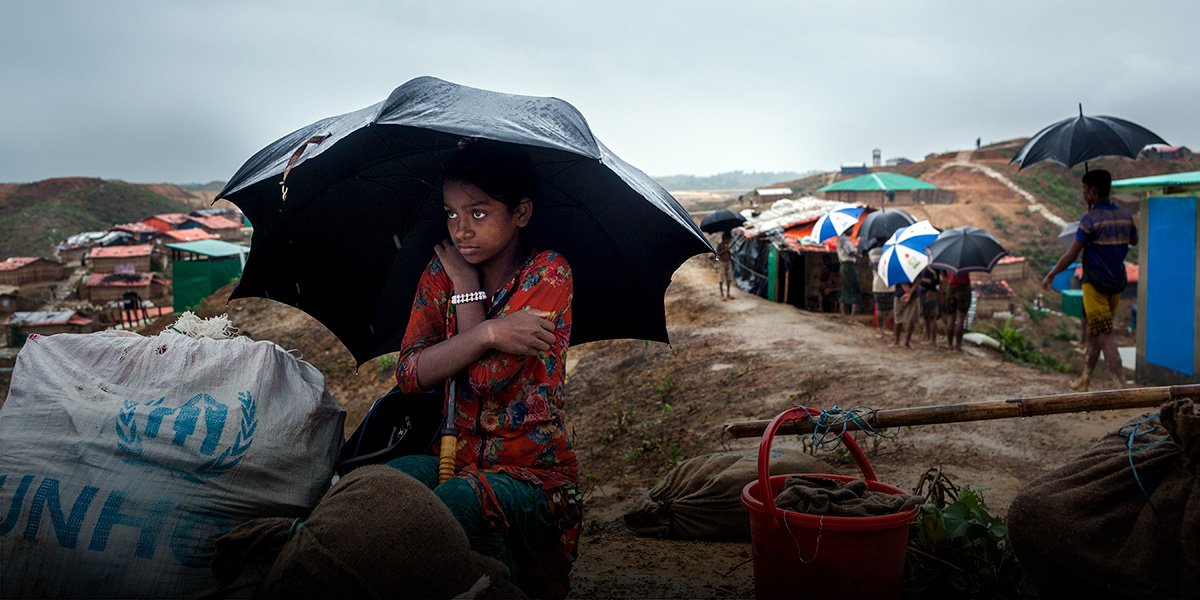 I am a kind of human who love to do any new thinks. Everyday i think about the world. And what are the people doing. Now in the @steemit we are posting and investing. But why? Just for money isn't it? Now i am saying to you in world money is so impotent But in the steemit you can post about poor people and what are they doing. How they are passing their life. we have to think about this people. We need to help them. The amount we are getting from @steemit we can give poor people 5% or any sike people so that they can live quite nicely.
In Bangladesh there are so many ROHINGYA we can help them.![UNHCR_UN_Refugee_Agency_Rohingya_Monsoon_Emergency_
Jannatul could only watch as a landslide swept away her makeshift home.
Having been forced to flee violence in Myanmar, devastating monsoon rains have now taken what little she had left.
Please give now to help children like Jannatul.
Jannatul is just one of some 900,000 refugees living in Cox's Bazar, Bangladesh, including over 720,000 who have arrived since 25 August 2017. Living conditions were already challenging with so many new arrivals, but as the rains lash down the camp is becoming more treacherous by the day.
Right now, an estimated 200,000 refugees are at risk from landslides and floods. The threat from water contamination and killer diseases like cholera and malaria is growing daily. And this is just the start of the monsoon season.
We're doing everything we can to help – dispatching search-and-rescue teams, training refugee volunteers on emergency preparedness and response, providing tools and material to strengthen shelters and relocating thousands of families to safer ground.
But with more rains, strong winds, flooding and landslides expected – and an already dire situation set to deteriorate – we urgently need your help.
Please donate now.
You can help us reach children like Jannatul and their families. You can help us make sure they get the life-saving supplies they need to survive the monsoon rains.