Noise band in Yangon
I went to a musical event in Yangon.
It was quite unique.
Because a band which played in the event was a kind of avant garde art performers, their style is "noise" music.
Web site : http://www.noiseinyangon.com/
Sound cloud : https://soundcloud.com/kyawzinhtet/noise-in-yangon



Are you familiar with that genre?
Music culture in Yangon
This is just my opinion, in Yangon, it is difficult to find "avant-garde" musical event.
Of course, I have just lived for a year, it would be here by any chance.
But, music that Burmese have been listening and played in some clubs is almost "Hit-chart" music, especially EDM and Hip-hop. You can listen them everywhere you are in. Rock (playing instruments) is unpopular here comparing to Japan. If anything, I prefer rock, it is little sad for me. A Burmese friend explained me a reason why rock is unpopular is they can't afford to buy instruments. I don't know it is true or not. Anyway, EDM and Hip-hop are more popular in Yangon. As a side note, I played James Blown in my gym. Trainers and customers cracked up and said "What's this???" But this is just a difference of the cultures. We must dance as we like.
Close Encounters of the Third Kind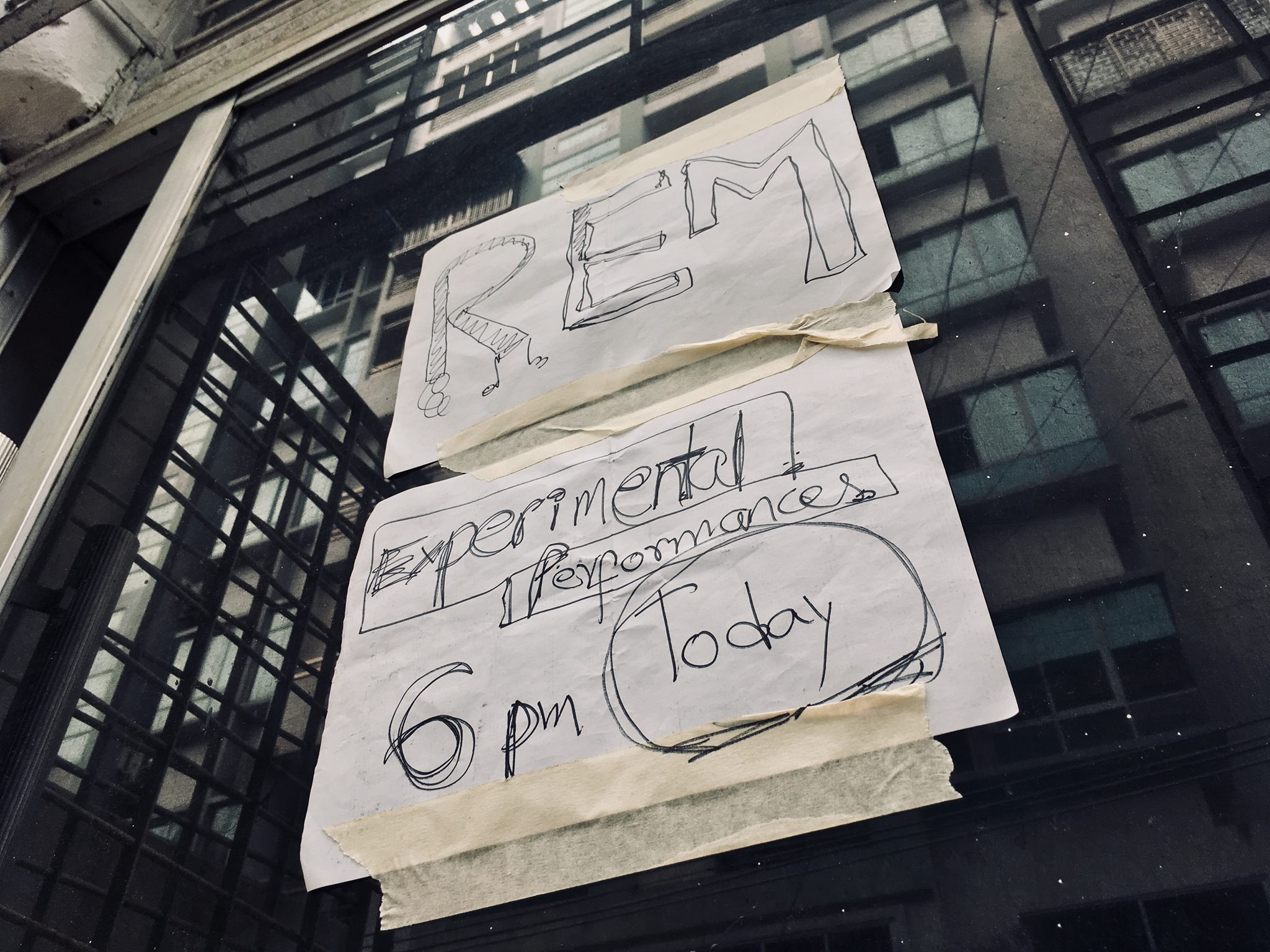 An entrance. "REM" is a title of the event. They express about "Rapid Eye Movement sleep" by noise music.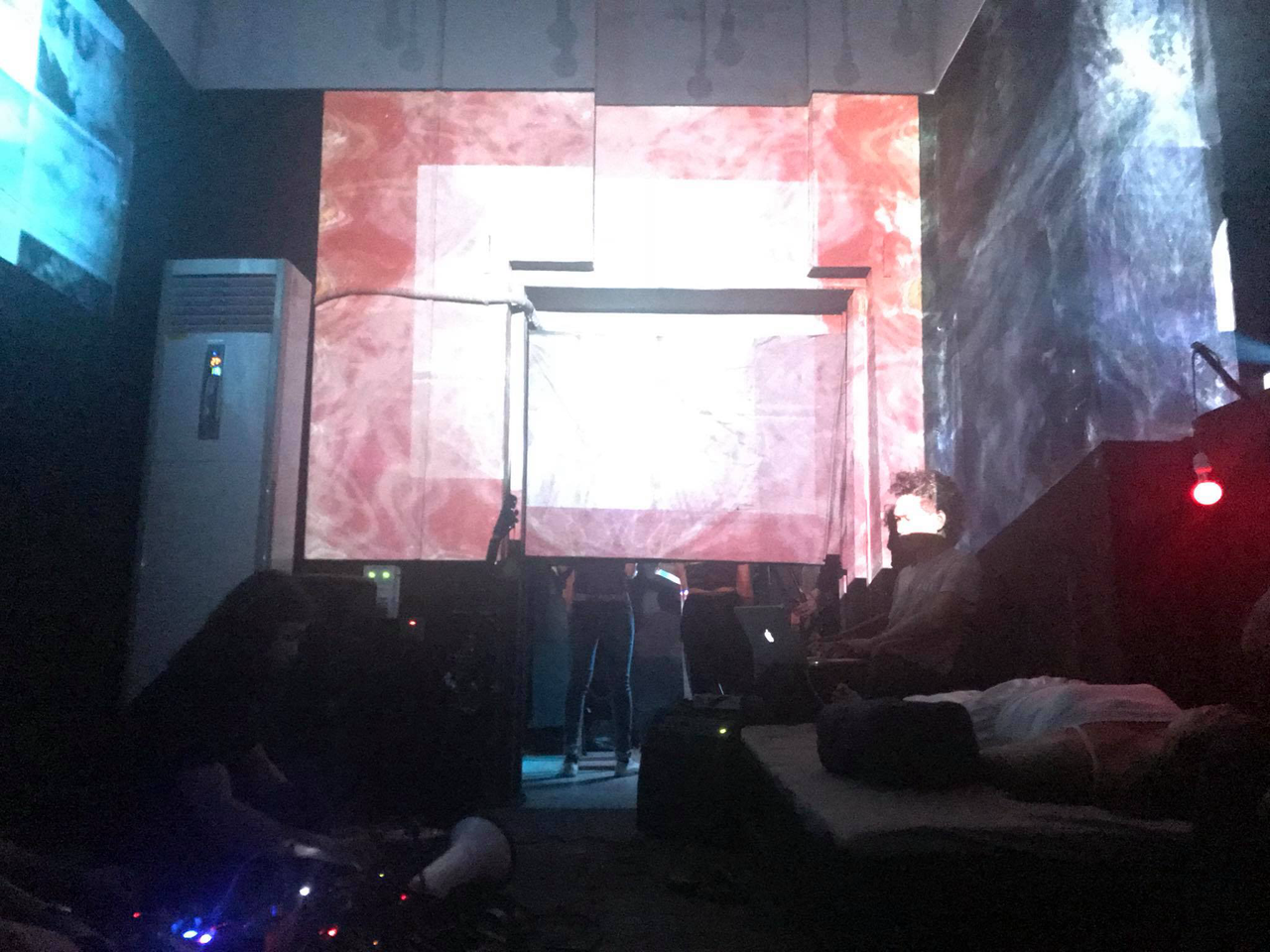 When I entered in a place of the event, I was so surprised.
The place was small. There were some chairs, so many instruments I have never seen, band members, audience than I thought and a sleeping girl on a bed! THIS IS AVANT-GARDE!
Music, noise itself was also very good. What I know the noise music is almost Japanese. (It is called "Japanoise")
In Japan, not a few people have a virtue that difficult to understand is "cool". So, some noise music is going too far.
But "Yangonoise(I just made this name)" was very comfortable because their style had a dramatic development, started softly, liven up gradually and HARSH NOISE!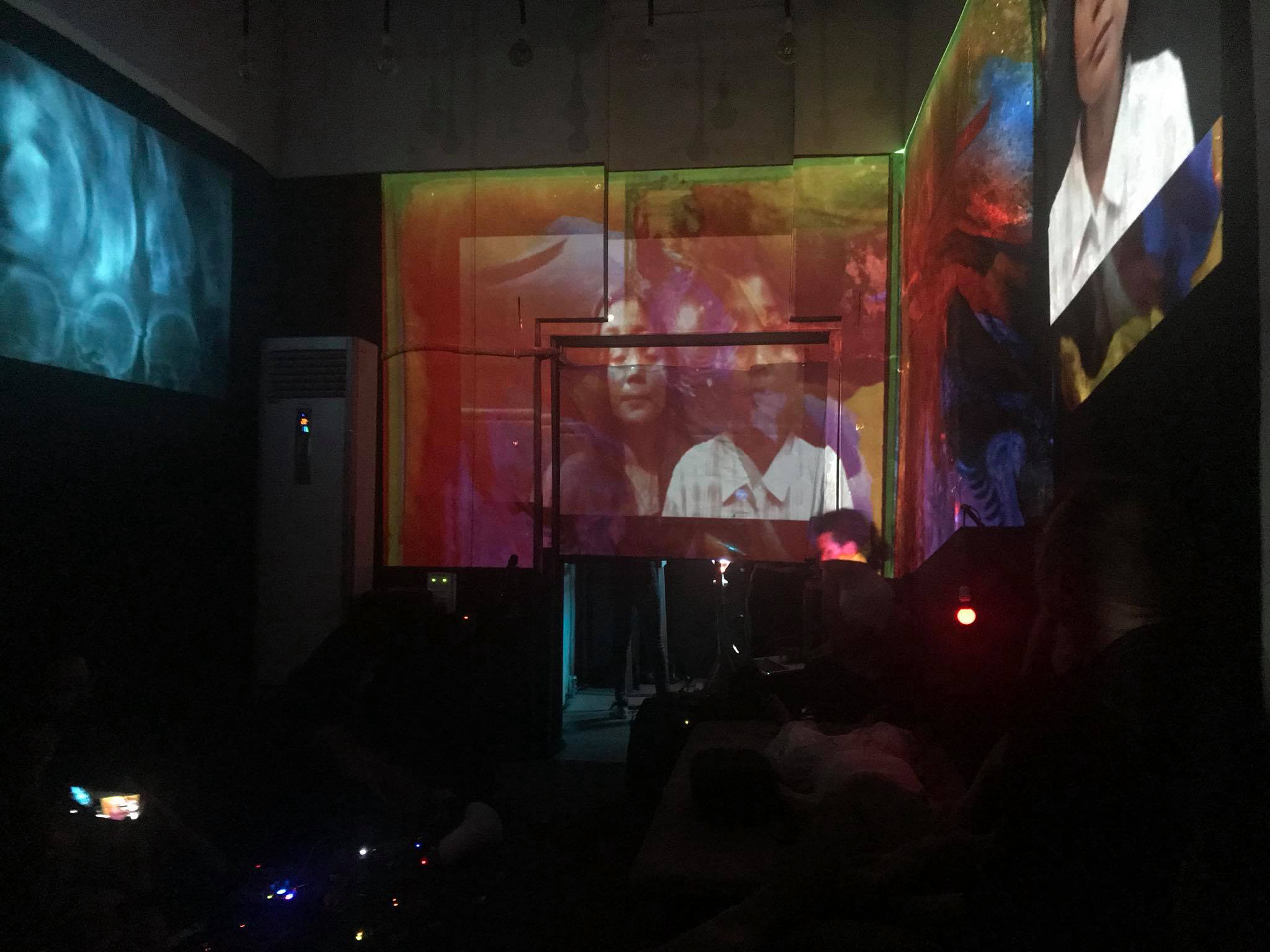 VJ is also so impressive.
I personally couldn't get it well comparing to music. But I thought those who couldn't enjoy their music could enjoy to see it while the show.
The most interesting thing was a role of the sleeping girl.
Her role was a conductor. If she turned over, noise became more loud. She got up, music was stopped. That's why this event name is "REM".
It was 2 hours show. Not enough at all. Must go to the next show definitely.